Become a mentor, make a difference
Have you ever thought about deploying your professional skills and expertise for a great cause which goes beyond your day-to-day? If so, becoming a mentor is something you may want to consider!
Opportunities exist right now to make a significant impact in the lives of newcomers to Central Alberta. The Alberta Global Talent Mentorship Program matches trained, professional and skilled individuals that have the experience and willingness to share with immigrants who are looking for employment or have been recently hired.
These immigrants are eager to dive into the workforce but may lack insights into corporate culture, networking skills and professional development. Mentors provide immigrant mentees encouragement and inspiration to achieve the employment that fits their education and experience.
Alberta Global Talent is seeking mentors right now in the following career categories:
-Telecommunications and IT
-Kinesiologist, Exercise Specialist
-Health Care Aide, Unit clerk
-Industrial Occupational Health & Safety
-Electrical Engineer/Technician
-HR Professional
Please click here for more information about becoming a mentor in these categories.
Alberta Global Talent is will provide you with support and training, giving you the tools necessary to create an excellent mentoring partnership. There are many benefits to becoming a mentor which include:
Skills and knowledge from the mentee which will give you a new perspective on your career.
Great opportunitis for you to develop professionally and personally
The process will increase and strengthen your leadership/coaching skills
The experience provides you with the privilege of giving back; satisfaction that is priceless
Alberta Global Talent is dedicated to providing the support and guidance which will prepare you for a successful mentorship experience. Benefits include:
Greater understanding of Canadian Workplace Values
Increased communication skills
Expanded networking and job search strategies
Awareness of industry and job-specific information
Increased chances of successful integration into the Canadian workplace and Community
The returns on investment have been proven time and time again for not only mentees but for mentors as well. The leadership development that is created for the mentors through a mentoring relationship is incredibly valuable. There is currently no other program like this in Central Alberta and Alberta Global Talent is thrilled to offer it to this region!
Alberta Global Talent is an employer readiness and engagement program for Central Alberta employers created by C.A.R.E. Red Deer and funded by the Alberta Government. The website, web tools, workshops and other resources we are making available will assist Central Alberta employers to attract, hire, on-board, and retain qualified immigrants.
Through focus groups, phone and video interviews with Central Alberta business owners, content in our workshops and within our resources and tools is specific to Central Alberta Employers. These business owners were chosen because they are outstanding examples of best-practice employers, strong proponents of a diverse and inclusive workplace, and innovative in their approaches to attracting, hiring, on-boarding and retaining immigrant employees. Along with that, existing Canadian and particularly Albertan resources pertaining to hiring and working with immigrant employees have been incorporated. The Alberta Global Talent project is unique in that it will speak specifically to immigrant employment in smaller urban and rural areas.
Celebrate Canadian Environment Week by Volunteering at the Green Deer River Valley Cleanup, June 10!

From the Waskasoo Environmental Education Society
Formerly called the Red Deer River Cleanup, the Green Deer River Valley Cleanup will take place at the Kerry Wood Nature Centre from 12:00–3:30 p.m. on Saturday, June 10, 2023.
This annual spring initiative draws volunteers from across the city to join forces to keep our waterways clean and safe by spending the afternoon picking up litter near the Red Deer River and in the surrounding river valley.
Refreshments and prize raffle to follow litter cleanup! There will be over $1500 in prizes for volunteers; including two grand prizes donated by NOVA Chemicals. Each grand prize includes one full-size patio heater.
How it works:
1. Meet at the Kerry Wood Nature Centre field any time between 12:00 p.m. (noon) and 1:00 p.m. to receive your supplies and begin cleaning litter along your assigned route. Children 12 & under must attend with an adult.
2. Return to the Kerry Wood Nature Centre between 2:00 p.m. and 3:00 p.m. to hand in your unused supplies and enjoy some light refreshments.
3. Prize raffle will begin shortly after 3:00 p.m.
Suggested to please wear/bring:
• Visible, weather-appropriate clothing
• Closed-toe walking shoes
• Hat
• Water bottle
• Sunscreen
• Bug spray
• Gloves
For more information:
• Visit https://www.waskasoopark.ca/kerry-wood-nature-centre/green-deer#riverCleanups
• Email [email protected]
• Phone 403-346-2010
Creating a population of citizens interested in, aware of, concerned about and involved in their natural and cultural history.
The Green Deer River Valley Cleanup is made possible thanks to the generosity and support of NOVA Chemicals, INEOS Canada Partnership, Friends of the Kerry Wood Nature Centre, and The City of Red Deer.
Tour the 2023 Red Deer Hospital Home Lottery grand prize dream home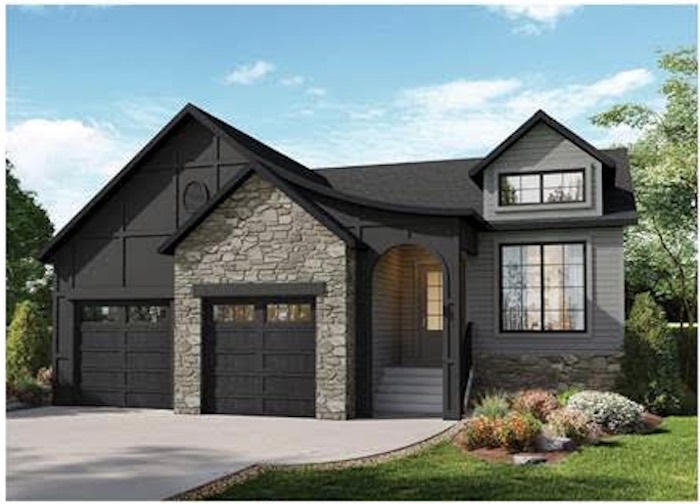 Later this month, someone is going to win this 3,049 sq ft beauty, built by Sorento Custom Homes.
The 4 bedroom, 3.5 bath bungalow is located in the new Evergreen neighbourhood, backing on to protected green space which a lucky family will be enjoying through a large wall of windows, and a cozy screened patio.
Don't wait any longer to buy tickets for a chance at 124 prizes valued at over 1.2 million dollars. And.. Don't forget the Mega Bucks 50 Raffle which is over a half million dollars – winner takes half!
Major prizes also include a 2022 Extreme Outdoors Mini MAX trailer, LG 55″ TV, Patio furniture set, Daymak Electric Bike, Camping set, Dyson Cordless Vacuums, Hisense portable air conditioner, Gyroor Scooter, PADERNO cookware set, and a Cuisinart small appliance package. But let's take another look at this dream home.
Tickets start at only $25 each!
CHECK OUT OUR GREAT TICKET PACKAGES
1 for $25 • 5 for $75 • 10 for $125 • 25 for $250
Over $1.2 Million in prizing to be won!
Win half of an increasing jackpot of up to $1,000,000
$10 EACH | 10 FOR $25
25 FOR $50 | 50 FOR $75
Win half of the current jackpot of: