Rip 'N Rec Summer Pass returns for youth in Red Deer
(Red Deer, Alberta) – The City of Red Deer is offering youth unlimited rides on Red Deer Transit and unlimited access to all City recreation facilities all summer with the Rip 'N Rec Summer Pass.
This is the second year the City has offered the promotion which brings together two of our most popular services, Recreation and Transit. For only $50 youth age six to 17 can purchase a Rip 'N Rec Summer Pass that provides them unlimited access to drop-in activities from swimming, to fitness classes and gymnasium sports and the means to get there.
"The Rip 'n Rec Summer Pass is intended to provide youth with some healthy ways to spend their time this summer and the ride to get there," said Barb McKee, Recreation Superintendent. "It allows youth access to all four City recreation centres including the outdoor pool all summer long. This is just one more way we provide low and no cost options for everyone in Red Deer to get out, get active and have fun."
"We are really happy to work with the Recreation section to make this pass a reality. We know that introducing youth to using public transit at an early age encourages lifelong ridership," said Trever Sparrow, Red Deer Transit Superintendent of Conventional Services "With this pass teens are able to hop on transit to get to their favourite places, like the splash park, swimming pool or even the mall. The Rip 'N Rec pass provides parents with an affordable way for teens to travel around town during the summer."
The Rip 'N Rec Pass can be purchased at any City recreation facility:
– Collicutt Centre (3031 – 30 Avenue)
– G.H. Dawe Community Centre (56 Holt Street)
– Michener Aquatic Centre (51A Street and 38 Avenue)
– Recreation Centre (4501 – 47A Avenue)
The Pass is valid until September 3, 2018.
To learn more visit www.reddeer.ca/summerpass
Thousands of doctors are treating covid. What you need to know to help you stay out of hospital.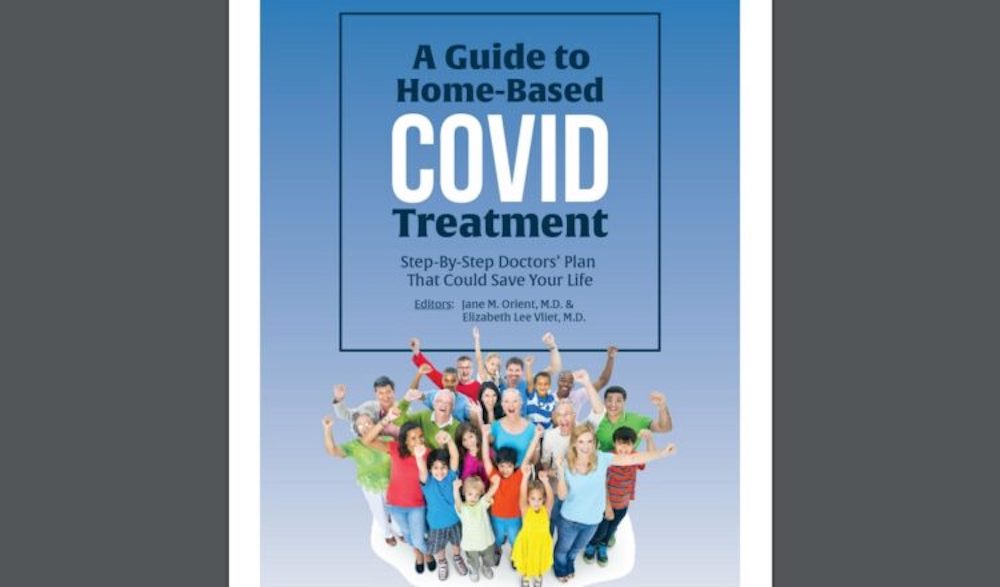 For more than a year and a half, Canadians have been struggling to deal with the covid pandemic.  With each wave of cases we've been throwing resources, restricting movement and commerce, putting on protectives masks, getting vaccinations, and now pressuring vaccinations on those who are hesitant.  Still, each wave puts even more pressure on the hospitals than the last one.
Considering how many people have become seriously ill, how many people have died, and how much covid has affected our lives in various ways, it's remarkable our governments haven't taken the opportunity to examine their approach to battling the virus and all the aspects of society it affects.
Since it seems obvious covid strains will continually appear and stay one step ahead of our vaccines, everyone should know more about the option of early treatment.   The American Association of Physicians and Surgeons represents nearly 5,000 doctors who are treating covid and talking about it.  The association has released a guide for the general public.  Although it's written for Americans, information about drugs and vitamins that help in the early stages of covid apply everywhere.
In countries around the world, doctors have found that treating COVID patients at home quickly when symptoms develop leads to better outcomes, dramatically lower death rates than if doctors send people home to wait until they are so sick they need hospitalizations, ICU admissions, mechanical ventilators and even dialysis when kidneys fail.
If you've been unaware of the extent to which many doctors already know about early treatment the following videos will be incredibly informative.  These videos are exerts from a longer interview by Dr. Alfred Johnson from a medical group in the United States which was published August 20
There's another way to end the pandemic. Doctors can knock covid out with treatment
Why aren't more doctors treating covid? Doctor testifies early treatment saves lives
Premier Kenney updates Alberta's Emergency Health Crisis