Downtown Business Spotlight: Vietnamese Ultimate Subs & Rolls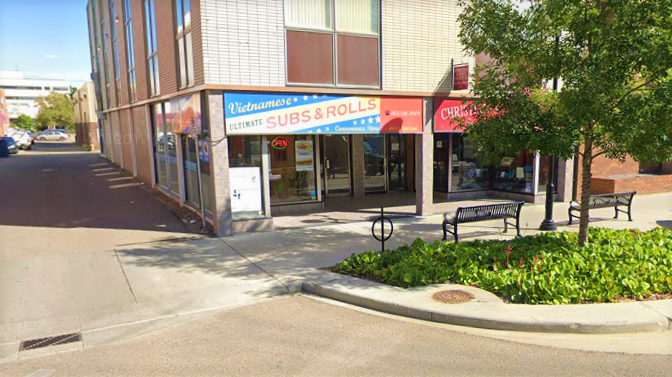 This week's Business Spotlight shines on Vietnamese Subs & Rolls! This local restaurant creates mouthwatering subs, rolls and other authentic Vietnamese dishes and is located at 4911 50 Ave, Red Deer. We spoke with them to learn more about their business!
What is your business?
Vietnamese Ultimate Subs & Rolls
When did your business open?
10+ years [ago].
What makes your business unique?
There are only a few authentic Vietnamese restaurants around this area.
What are some products/services that you offer?
Authentic Vietnamese subs (banh mi), soups, salad rolls, noodle/rice bowls, spring rolls, coffee, bubble tea, etc.
Why did you choose Downtown Red Deer as the location for your business?
The customer base.
What do you think makes Downtown vibrant?
The local shops, live music and the people.
I love Downtown Red Deer because… of all the people who are regulars at the local shops.
Check out Vietnamese Ultimate Subs and Rolls in Red Deer, for pickup or delivery, through SkipTheDishes.com!
Website: https://vietnamesesubs.com/
Check back next week for another business spotlight! If you would like to see your Downtown business spotlighted, please contact us at 403-340-8696 or [email protected].
Canada's top five federal contaminated sites to cost taxpayers billions to clean up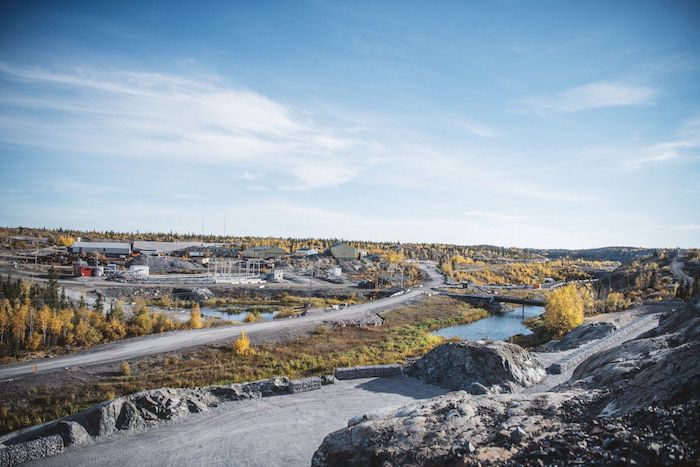 By Emily Blake in Yellowknife
With a cost estimate of $4.38 billion, remediation of the Giant Mine, one of the most contaminated sites in Canada, is also expected to be the most expensive federal environmental cleanup in the country's history.
The figure, recently approved by the Treasury Board of Canada, spans costs from 2005 until 2038, when active remediation at the former Yellowknife gold mine is anticipated to end. That includes $710 million the federal government said has already been spent, but does not include costs for long-term care and maintenance.
"It doesn't bother me so much that it's going to cost $4 billion to clean up Giant Mine. What really bothers me is that the taxpayer is covering that cost," said David Livingstone, chair of the Giant Mine Oversight Board.
It indicates the federal government failed to ensure private developers provided financial security to remediate sites. He said while that has improved over time, there will likely be more issues in the future.
"We as a society need to get a better handle on what it costs us to support mining industry and oil and gas industry," he said. "If the numbers suggest that it's going to cost more to clean up a site than that site generated in revenue to the Crown, we've got a problem."
There are more than 20,000 locations listed in the federal contaminated sites inventory, from dumps and abandoned mines to military operations on federal land.
Environment and Climate Change Canada says that after Giant Mine, the four most expensive cleanups are the Faro Mine in Yukon, the Port Hope Area Initiative in Ontario, Esquimalt Harbour in British Columbia and Yukon's United Keno Hill Mine.
More than $2 billion has been spent on the five sites so far, and it's anticipated they will cost taxpayers billions more in the coming years. Their final price tags are not yet known.
The most recent numbers from the Treasury Board of Canada indicate more than $707 million has been spent on remediation, care and maintenance at Faro Mine, a former open pit lead-zinc mine. Its remediation project is expected to take 15 years to complete and is currently estimated to cost $1 billion, plus $166 million for the first 10 years of long-term operation and maintenance.
Parsons Inc. was awarded a $108-million contract in February for construction, care and maintenance at Faro Mine until March 2026, with the option to extend the contract for the duration of active remediation. The company said the contract could ultimately span 20 years and exceed $2 billion.
In 2012, Ottawa committed $1.28 billion in funding over 10 years for the cleanup of historical low-level radioactive waste in the municipalities of Port Hope and Port Grandby, Ont. To date more than $722 million has been spent on assessment and remediation.
The Port Grandby Project was completed earlier this year and has moved into long-term monitoring for hundreds of years. The Port Hope cleanup, which started in 2018, will continue into 2030.
The cleanup in the Esquimalt Harbour seabed in Victoria currently has a budget of $162.5 million. Roughly $214 million has already been spent on remediation and assessment. The Department of National Defence said that may include costs before 2015, when the remediation project began.
Cleanup of United Keno Hill Mine, a historical silver, lead and zinc mining property near Yukon's Keno City, is estimated to cost $125 million, including $79 million during its active reclamation phase. That is expected to begin in 2023 and take five years, followed by a two-year transition phase then long-term monitoring and maintenance. More than $67 million has been spent on remediation, care and maintenance at the site so far.
Other costly federal sites that have been cleaned up include the Cape Dyer Dew-Line, 21 former radar stations across the Arctic, for $575 million, the Sydney tar ponds and coke ovens on Cape Breton Island, N.S., for nearly $398 million, and the 5 Wing Goose Bay air force base in Labrador, for $142.9 million.
The 2022 public accounts state the gross liability for the 2,524 federal contaminated sites where action is required is nearly $10 billion based on site assessments. Of the 3,079 unassessed sites, 1,330 are projected to proceed to remediation with an estimated liability of $256 million.
The federal contaminated sites action plan was established in 2005 with $4.54 billion in funding over 15 years. That was renewed for an additional 15 years, from 2020 to 2034, with a commitment of $1.16 billion for the first five years.
Jamie Kneen with MiningWatch Canada said the contamination from Giant Mine highlights the importance of the planning and assessment process for development projects.
"If you don't actually do any planning around something, you can end up with a pretty horrible mess," he said. "In this case, it killed people before they started even capturing the arsenic. We don't want that to happen anymore."
This report by The Canadian Press was first published Nov. 27, 2022.
___
This story was produced with the financial assistance of the Meta and Canadian Press News Fellowship.
Stossel explains why private property beats the "tragedy of the commons"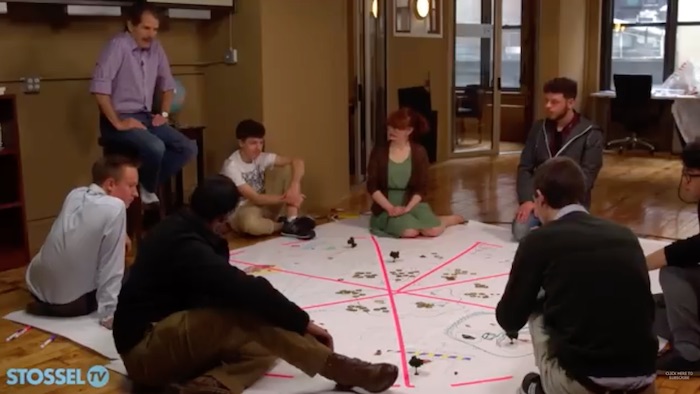 This Thanksgiving, Say Thank You to "Private Property"
Did you know that the pilgrims almost starved after they arrived at Plymouth Rock? That's because they were forced to farm "collectively." The corporation that funded the expedition said, "grow food together. Divide the harvest equally."
This is a terrible idea. It creates what economists call the "tragedy of the commons." When you share property and the results of your work, people farm until the land is barren, don't work as hard, or steal food from others.
Young people from Students For Liberty take part in an experiment to demonstrate this "tragedy of the commons." It shows the solution is private property, which is what saved the pilgrims.
Governor William Bradford finally decided to "assign each family a parcel of land." Once the pilgrims had property rights, they became much more productive and brought in huge harvests — which they were then able to share with the Indians.
So this Thanksgiving feast, don't forget to say "thanks, private property!"
—— Don't miss a single video from Stossel TV. Sign up here: www.johnstossel.com/#subscribe-form ——
John Stossel created Stossel TV to explain liberty and free markets to young people. Prior to Stossel TV he hosted a show on Fox Business and co-anchored ABC's primetime newsmagazine show, 20/20.
Stossel's economic programs have been adapted into teaching kits by a non-profit organization, "Stossel in the Classroom." High school teachers in American public schools now use the videos to help educate their students on economics and economic freedom. They are seen by more than 12 million students every year.
Stossel has received 19 Emmy Awards and has been honored five times for excellence in consumer reporting by the National Press Club. Other honors include the George Polk Award for Outstanding Local Reporting and the George Foster Peabody Award.