The Stark Reality Of Creating A Startup Post- COVID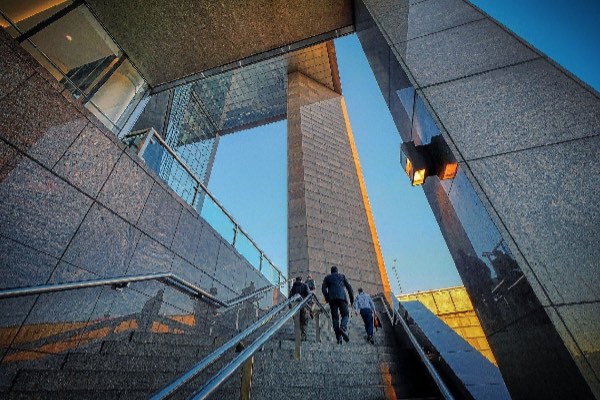 At the beginning of the pandemic, people rightly feared for the future of small businesses. The reality was that while big corporations could see out an extended period without profit, many small businesses collapsed after just a couple of months. Keeping a small business going has traditionally meant running a tight ship, and that became unsustainable during the first few months of COVID-19.
But what about starting a business in 2022? There are still plenty of people who are holding off on creating their dream startup until things get back to normal. However, it's becoming increasingly clear that "normal" is a mirage. Should you risk starting your business now? This has always been a hard question to answer, and nowadays it's even harder. But the truth is that our current worldwide scenario might be more optimistic than you think.
Post-COVID Startups: Reasons for Optimism
The good news is that, when it comes to startups in a post-COVID world, there is more reason for optimism than negativity. While it is true that certain types of businesses will never get back on their feet in the same way, many other modern businesses are better placed for success than ever before.
The reason for this is simple. The pandemic forced the world to become comfortable with remote work. This was something we were moving towards for two decades, but a torturously slow transition was expedited in just a few weeks in March 2020.
People running online businesses or working as freelancers already knew the potential in the digital space. It took a pandemic for everyone else to catch on. This is not great news for people intent on running brick-and-mortar stores, but it does create more room in the global market for digital startups.
The pandemic is still not over, but now is as good a time as any to create your startup. In fact, creating a startup today means factoring in an ability to adapt and evolve, which will put you in good stead for the ever-changing world of the future.
The ABCs of Digital Business
Creating a digital startup requires a very different approach than the one small and medium enterprises (SMEs) would traditionally take. Your headquarters is no longer a localized, physical space. Rather, it is your website.
Because of this, if you do not put in the work on your website, you are setting yourself up for failure. It is simply not possible to run a successful startup if potential clients are put off by their first encounter. Going to a website that does not work properly or that renders badly on mobile is a deterrent for even the least fussy people.
Fortunately, it is not difficult to create a website in 2022. You can use a website builder like Wix or hire a web designer – there are many excellent freelancers out there with reasonable rates. Your website is your headquarters, but that cannot be where your web presence begins and ends.
Social Media Marketing for Digital Startups
When looking at social media as a regular user, it is easy to see everything wrong with it. The Facebook leaks of 2021 certainly confirmed what many of us already suspected. Social media is not good for you as a person. However, you cannot take that approach into your business.
The simple reality is that social media marketing is one of the most effective ways of reaching clients. It is extremely cost-effective as well, as you reach millions of people with even the smallest budget.
Your social media pages should lead people to your website, but they need to be worthwhile in their own right. In other words, you need to put in the time and effort to build up content and followers, and use the platform to connect and engage.
Today, you should have a Facebook page for your business at the very least. It is highly beneficial to use Instagram for marketing as well. Platforms like Twitter are also useful, although more for engagement than for actual marketing.
Full-Time vs Part-Time Employees
One of the most significant differences of running a startup post-pandemic is that you are less likely to hire people on a full-time basis. Whereas a growing group of permanent staff members used to be a sign of a successful business, today you should have a small but dedicated skeleton staff. For many jobs, you can hire freelancers or other small businesses as and when you need them.
Since you are less likely to rent offices, you will be working with your staff remotely in any case. Hiring freelancers and contractors makes sense, both in saving money on your side and creating relationships with people for whom accountability is built into the work they do.
The good news is that creating a startup post-pandemic is not as difficult as we thought it would be. It is simply necessary to rethink how businesses in the modern world work.
Online Casinos in Canada: A Thriving Digital Landscape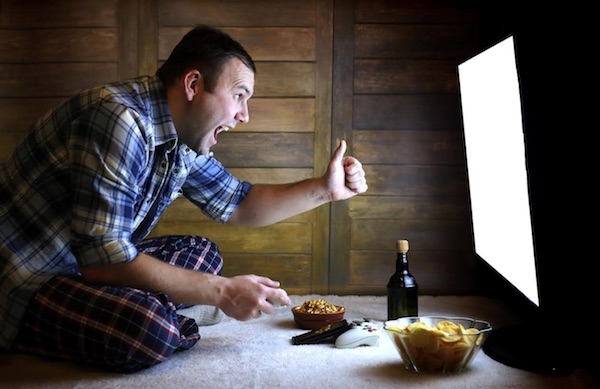 The digitisation of various industries worldwide has transformed markets far and wide, and Canada is no exception. Among many digitally transformed sectors, one that has piqued the curiosity and interest of Canadians recently is the realm of online casinos. This intriguing ascent of the Canadian casino online industry has prompted us to delve deeper into this world of virtual betting and understand its implications for Canadian society.
A Brief on Canada's Online Casinos
The surge in online casinos in Canada did not occur overnight. It evolved slowly and meticulously, as Canadians warmed up to the idea of online betting, eventually taking the Canadian internet world by storm. The availability of online casinos has brought a revolution in the nation's gambling habits, overcoming the restrictions of traditional brick-and-mortar betting houses and providing an experience that is as exciting and even more convenient. Many websites, such as West Island Blog's overview of Canadian casinos online, explain the digital casino phenomenon comprehensively, providing Canadians with valuable insights into online casinos.
The Boom of Online Betting
Internet connectivity and digital technology together have woven an alternative casino universe online, available at the fingertips of Canadians. The boon of convenience, coupled with the advent of mobile banking and digital payment portals, have encouraged the surge of these virtual betting platforms. The pandemic lockdown further spurred the growth as land casinos had to temporarily close down.
The Legality Aspect
As legal entities, online casinos in Canada operate under specialized laws which are both provincial and federal. While it's legal for Canadians to participate in online gambling, including overseas platforms, running an online casino within Canadian borders is strictly regulated.
The Economic Dimension
The online casino industry's impact on Canada's economy is significant and ever-increasing. With its robust growth, the online betting industry has contributed to employment through tech jobs it creates in areas such as software development and cybersecurity.
Protective Measures for Canadians
The government has set up regulations to protect Canadian players. Any online casino operating in Canada has to maintain suitable licenses and fairness certificates from recognized bodies.
Cybersecurity
With an increase in digital transactions comes the risk of cyber threats. However, most online casinos incorporate advanced encryption technologies, two-factor authentication, and secure payment gateways to ensure user safety.
Gambling Awareness
Canada is vigilant about problem gambling. Several organizations offer help to those struggling with gambling addiction, ensuring the fun and entertainment of online betting does not turn into a problem for Canadians.
The Future of Online Casinos in Canada
Canada's online casino industry is set to flourish even more in the future. Millennials, being tech-savvy, contribute massively to the growth of this digital industry. Coupled with advancements in VR technology, Canadian online casinos are set to provide an immersive, life-like casino experience from the comfort of homes.
The gaming experience
Software developers are continuously improving the user-friendly interface, graphics, and game variety, enhancing the overall experience for the players.
Decline of traditional casinos?
While online casinos have been gaining ground, it remains unclear whether the traditional casinos will steadily decline or continue to co-exist with their digital counterparts. The online casino scene in Canada is, indeed, a thrilling digital landscape. A fusion of technology, entertainment, and potential profitability, it's a flourishing virtual world that's shaping the future of gambling in Canada.
How Online Casinos Outsmart Their Competitors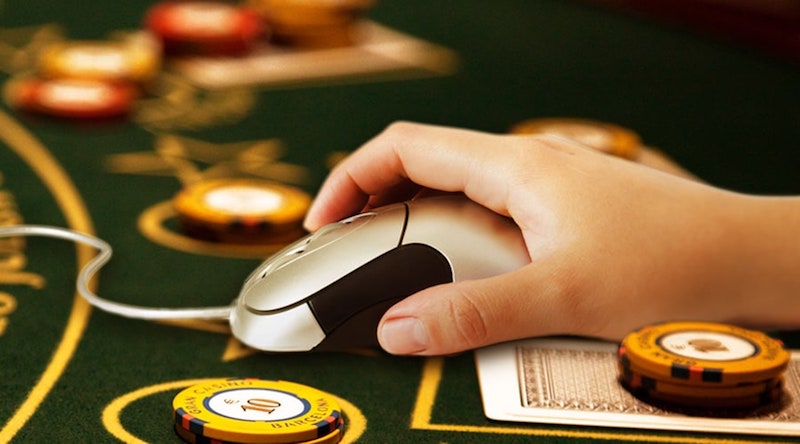 There are all sorts of casino sites present on the net. Some of them are reputable ones while others are looking to improve their reputation and increase their number of customers. In other words, they are competitors and they're looking for various ways to outsmart themselves and remain on the top.
You'll find several features that make online casinos attractive. For some players, it's the choice of offers while others prefer the types of games. You can take any casino as an example and see the options that make it different from the rest. For example, GetLucky is a casino site that has an interesting set of offers when it comes to promos and games. It has a wide array of options present for players of all shapes and sizes. Moreover, it's a secure site that allows players to enjoy their favourite games and payment methods.
In a gist, the various options each site has make it a good one, or rather, a better site than its competitors. Each operator is looking to be a bit better than others and get an edge when competing against other ones.
Innovation and Technological Advancements
Technology has helped each casino grow and continues to do so. With the right tech advancements implemented into a site, they can make all the difference. Innovation helped take gaming to the next level and changed the game development process forever. Providers in the industry can now experiment with all sorts of technologies to create unique games. Naturally, these games will come with all sorts of features and mechanics, and the providers will offer them to a host of operators. Only the casino sites with the most attractive games will boast a great game selection by great providers.
New technologies allowed for the inception of new sorts of games which is how live-dealer titles came about. These are games that let players enjoy the casino experience from the comforts of their homes as they're streamed via cameras in a studio with a human dealer. Aside from these games, players can also enjoy mobile titles.
The sheer presence of the mobile market in the gaming industry impacted the world of entertainment. Mobile gamers are getting a boost with each generation, streaming platforms have adopted the mobile approach, and so have online casinos. In other words, operators make sure their sites are mobile-friendly and players can enjoy them on their smartphones and devices. Gaming on the go is a norm nowadays, and the operators that provide it will continue to stick around.
With the rise of technology, virtual reality is the future of the iGaming sector. Some operators are dabbling with it as it's the next big step. Either way, the casino sites that offer these tech advancements are better than their competitors as they show that they're not afraid to take it to the next level. Aside from technology, they can also outsmart competitors with the proper marketing tactics.
Effective Marketing Tactics
Since they're online casinos they will rely on digital marketing strategies to outsmart their opponents. They can go for what's popular or create tactics that suit their needs. The truth is there's an array of such tactics at their disposal. SEO can be used to rank higher in search results. Additionally, blog posts can be used for marketing purposes.
Influencers and streamers can also play important roles in a casino's marketing campaign and they can reach a bigger audience than traditional marketing methods. To entice players, casinos make sure to market their most exclusive offers. These will include plain bonuses, promotions, and even codes to get the attention of a larger client base.
In addition to that, they will throw in an affiliate or a loyalty program. With these programs, casinos are telling their potential customers that they're looking out for them in the long term with even better prizes and perks. Combining various marketing tactics can be effective when you're looking to shine over your competitors. Operators will throw in all sorts of things to keep themselves above their peers and enjoy a larger client base. Aside from tech advancements and sharp marketing, they also focus on an enhanced user experience.
Enhanced User Experience
Sure a player will come around for the offers and games, but they'll stick around if their preferred payment methods are covered. Each site offers a variety of deposit and withdrawal options such as cryptocurrencies, mobile payment options, e-wallets, credit and debit cards, bank and wire transfers, and more. The sites that offer more of them can enjoy a growing client base.
Players aren't in it just for the fun as they'll be looking to remain safe while they're on a site. This is where customer support comes in. There are loads of reasons why proper customer support is essential to retaining clients and helping them deal with issues effectively. That's why sites offer live chats, e-mail addresses, and FAQ sections to help players. Moreover, there's an effective customer support team available 24/7.
Couple this sort of service with a user-friendly design and you have a site that's hard to compete with. Players can find what they're looking for with a click or two and enjoy their time on the website. Gamification also plays a role in an enhanced user experience as the addition of leaderboards and challenges makes visiting the casino a more enjoyable experience.
Final Words
There are many ways a casino can keep competitors off their clients. Proper marketing plays a vital role as it helps any online casino stay away from other competing sites. The sites that offer an enhanced gaming experience will keep more players around and rise to the top much quicker than their competitors. In addition, they will continue to improve that and the user experience by implementing a variety of tech advancements and being on the lookout for new advances in technology. In short, online casinos offering a proper contemporary experience and taking care of their clients will always stay ahead of the competition.