Council Candidate Jim Kristinson – Crime and Policing in Red Deer
During this campaign we are hearing from several candidates about policing and crime. I have been saying for several years that Red Deer needs its own police department. We currently have a Municipal Police Department in Red Deer. I strongly believe that we need to increase this police force and arm and train them to do actual crime-fighting duties rather than traffic and bylaw enforcement only.
One candidate has recently posted a variety of statistics on crime in Canada, in Alberta, and in Red Deer. I agree with everything he said in his post. But statistics are just numbers; we need to get a feel of the people that are being affected by crime in our city. I recently heard from a lady who related an incident in which some thieves were video-taped trespassing and stealing in a back yard. The RCMP told the victims that they had no recourse since the police didn't catch the perpetrators in the act of committing the crime.
A cousin of mine spent his whole career as a member of the Medicine Hat City Police force. He saw first-hand how the members there took pride in protecting the city, since it was their home. They raise their families there, and want a safe, crime-free environment for their kids. They are invested in their community, and take pride in doing their jobs well.
Currently we are spending $23 million each year to have the RCMP policing our city. I believe that money would be better spent enlarging our municipal police force, training them to do the job that the RCMP should be doing for us, and hiring people who want to live here and raise their families here.
There are three levels of crime in Red Deer that we need to focus on. The first of these is the international drug cartels and national organized crime syndicates. These fall under the purview of the RCMP, and the RCMP should continue to investigate and prosecute them. The second level of crime is the local organized crime gangs. This level of crime is slipping between the cracks of our policing. The RCMP spend a majority of their time investigating property crimes, which are being committed largely by those who are trying to support an addiction, and are compensated by the local gangs for shoplifting, stealing from residences, vehicle thefts, etc. These crimes are becoming more violent recently, since the perpetrators realize that the police are too busy to go after them.
I believe that by having a city police force that will go after the local organized crime, we can start to reverse this trend towards violence, and start to deal with the epidemic of property crimes that are plaguing our community.
Thank you for taking the time to read this, and I would welcome any feedback you may have on this issue.
Jim Kristinson
Candidate for City Council
Strategies to Manage Persistent Pain, September 16th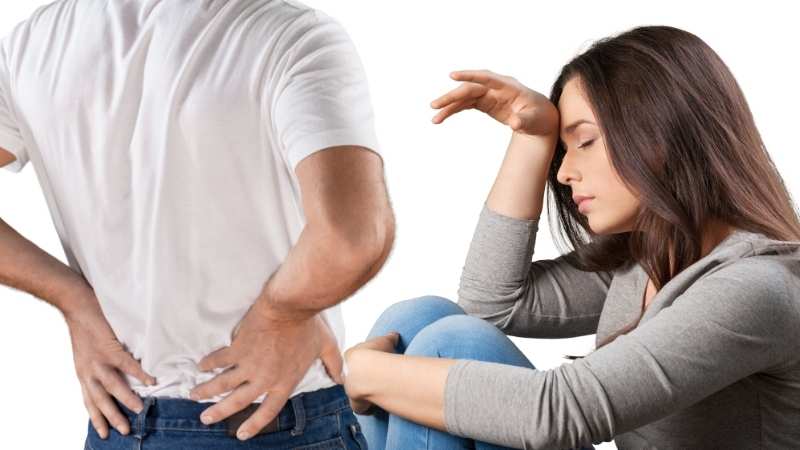 Strategies to Manage Persistent Pain Thursday, September 16, 2021 1:00-2:00 pm
Red Deer Public Library Facebook Live
Come learn more about persistent (chronic) pain from our team at Red Deer PCN. You will learn about different types of pain, medication to manage ongoing pain, the effects and benefits of opioids, and the importance of non-medication strategies to help manage your pain.
Presented by Red Deer PCN's Dr. Myburgh G.P, Jennifer Howe, Pharmacist & Jennifer Wallin, Psychologist.
Tune into Facebook Live at Red Deer Public Library Facebook page for this program.
This is one of a series of health-related programs co-sponsored by the Red Deer PCN and the Red Deer Library.
Watch for others in the series!
Read more stories from the Red Deer Primary Care Network.
Getting My Blood Glucose Back in the Normal Range Gave Me Tears of Joy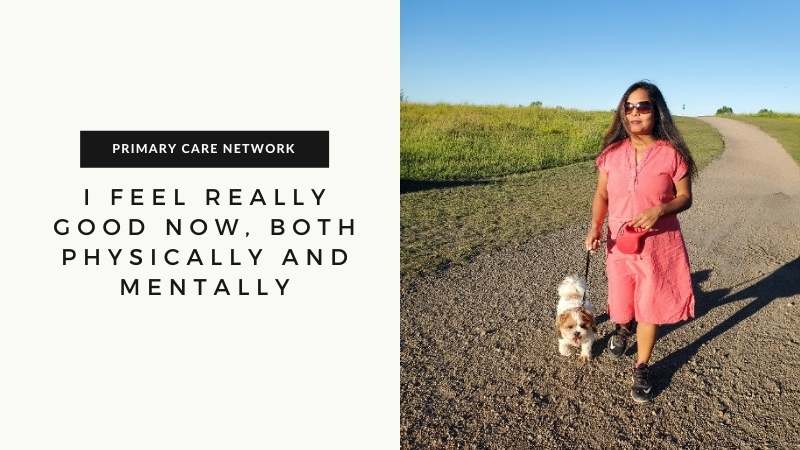 Diabetes runs in my family; my mom has it and my grandma did too. Well before Christmas 2019, at a routine physical my doctor told me that I have diabetes. I tried to bring it down for the next 3 months, but I was not successful, in fact it got worse. At this time, the doctor referred me to the PCN Family Nurse. I started seeing her and we made plans for how I could get through the Christmas season. However, I did very poorly as I love sweets. Getting poor readings, feeling exhausted and worrying who would look after my daughter if something were to happen to me left me very lethargic and depressed.
The nurse was patient and very encouraging. She helped me to change my mindset. I decided to take up the challenge to improve my blood glucose. The nurse and I talked about the rice in my diet and portion sizes of rice. I am from an island nation and rice is our staple. I did some testing of my blood glucose after consuming some of my favorite foods and I notice that amount of rice I was consuming did increase my blood glucose significantly. I thought I could never have a meal without it being mostly rice but I have learned now that I can do this quite easily. Even though I have a puppy, I would only walk her for 5 to 10 minutes at a time.
Since my mindset change, I worked to build up my activity. I started with 5-minute stints and pushed myself forward until now I am at one-hour stints. I take the dog for nice long walks and we both enjoy it. People comment on how good I look and how much more energetic I am. I feel really good now, both physically and mentally. The nurse helped to give me the confidence to tackle diabetes. I had tears of joy when I learned my blood glucose is back to the normal range.
To learn more about the RDPCN programs, visit www.reddeerpcn.com