Covid vaccines available at 9 Red Deer pharmacies – Locations and contact information
From the Province of Alberta
COVID-19 immunization program
To ensure fair access to all Albertans needing to be immunized and to prevent unnecessary wastage of vaccine doses please book ONLY one appointment per person. Do not book multiple appointments at multiple sites.
Who is eligible to receive the COVID-19 vaccine through a pharmacy?
Pharmacies are able to offer immunizations to seniors 75 years of age and older (born in 1946 or earlier) living in the community.
Alberta Health Services will offer the vaccine directly to residents in retirement centres, lodges, supportive living and other congregate living facilities.
Where can I get the vaccine?
Below is a list of participating pharmacies. You must book an appointment with the pharmacy closest to you to receive the vaccine. No walk-ins will be permitted.
Due to limited vaccine quantities and storage and handling requirements, only select pharmacies in Edmonton, Red Deer and Calgary are able to participate in the vaccine rollout at this time. Once there is adequate COVID-19 vaccine supply, distribution will be expanded.
Pharmacies are listed in alphabetical order.
Johnstone IDA Pharmacy
100-2 Jewell Street
403-348-8203
Loblaw Pharmacy #1579
Red Deer Superstore
5016 51 Ave
403-350-3530
London Drugs #24
109-2004 50 Ave
403-342-1242
Notre Dame Pharmasave
1109-2827 30 Ave
403-588-3195
Save-On-Foods Pharmacy #6682
6720 52 Ave
403-343-7744
Shoppers Drug Mart #2306
1 Chambers Ave
403-342-5548
shopersdrugmart.ca/en/health-and-pharmacy/covid-19?ShortURL=covid
Shoppers Drug Mart #326
Bower Mall Location
A6-4900 Molly Bannister Drive
403-343-3355
shopersdrugmart.ca/en/health-and-pharmacy/covid-19?ShortURL=covid
The Medicine Shoppe Pharmacy #341
130-2950 22 Street
403-343-8831
medicineshoppe.ca/en/alberta/red-deer/the-medicine-shoppe-pharmacy-341-7041122
Wal-Mart Pharmacy #3075
Parkland Mall Shopping Centre
6375 50 Ave
403-347-1123
Today is the day! Someone supporting the Child Advocacy Centre is going to win a huge jackpot!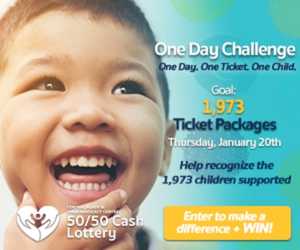 Or Call 587-272-2233
Phone lines will be open from 9:00AM – 7:30PM MTN
#CACACOneDayChallenge UPDATE
We are currently at
603
ticket packages
Goal: 1,973
We're almost half way there! Will you help us reach our goal!? Let's make a big push this afternoon to meet the challenge for these kiddos!
Thank you to those who took the Challenge and have already purchased!
Phone lines have been busy, so feel free to leave a voicemail with your details and we'll get back to you as soon as we can!
Visit our lottery website for more information, an updated list of winning numbers, and the full list of lottery rules! Or call 587-272-2233.
*Please Note: Phone lines are operated by CAC Staff. Open from 9AM – 4PM Monday – Friday. Please leave a voicemail with a detailed message & we will return your call as soon as possible.
Lottery License #578482
Skills that maintain healthy relationships
Learn ways to improve your relationship skills using the acronym DEARMAN and GIVE, from the DBT therapy perspective, presented by a PCN Mental Health Counselor, Lana.
Interpersonal Effectiveness Skills
Learning to get along with others while also asserting your own needs is essential to healthy relationships. It can be difficult to balance your own needs and the needs of others. How can you get what you need without being aggressive or neglecting of the needs of others? There are three sets of skills you will learn to help achieve this goal: objective effectiveness, relationship effectiveness, and self-respect effectiveness.