Council to vote on $3 million grant and $19 million loan for Westerner Park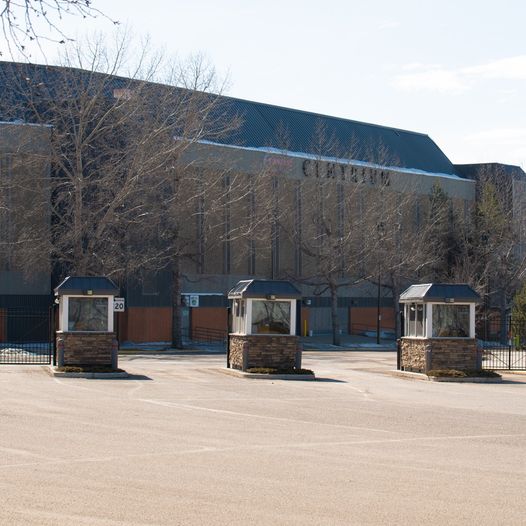 City Administration recommending stronger legal oversight and financial support for Westerner Park
A new agreement between Westerner Park and The City of Red Deer will be considered by City Council at a Special Meeting on April 22 with the goal to ensure financial and operating stability for Westerner Park by increasing involvement and legal and financial oversight on the part of The City.

The proposed agreement includes increased City involvement in the decision making process for Westerner Park's future and financials. It also proposes financial support that responds to short-term operational needs as well as long term-financial sustainability. The proposed financial support comes with a price tag of $22 million.

"In 2019, Westerner Park notified us about their financial instability, and we have since been working with them to ensure they not only survive the economic downturn and global pandemic, but thrive when in-person events and entertainment can resume," said City Manager Allan Seabrooke. "We are recommending financial support, and a Relationship Framework Agreement inclusive of an updated Master Plan and an Asset Management Plan."

The first item being recommended is a $3 million cash investment in the form of a grant to ensure continued operations of Westerner Park through the pandemic. A $19 million capital loan is also recommended to enable Westerner Park to pay out an unsustainable loan they currently hold, related to the expansion of Exhibition Hall.

If approved, the proposed $3 million grant is not expected to impact property taxes as it would be funded through the operating reserve; however, the $19 million loan would be funded through debt, and with the proposed payback plan, there would need to be adjustments to The City's overall capital plan to accommodate this funding.

At this time, without support from The City of Red Deer, Westerner Park cannot continue to operate based on current capital and operating projections.

"It is unfortunate that The City has to consider doing this, but ensuring the success of Westerner Park is mutually beneficial as it drives $150 million in economic activity annually when normal operations are possible. Westerner Park is an important part of the region's economic recovery and long term community resiliency," said Seabrooke. "We based our recommendations for financial support on seven years of data and we are confident Westerner Park will be able to pull through these tough times, pay back any loans received, and thrive."

In addition to this funding, the recommended Relationship Framework Agreement aims to formalize the necessary level of oversight The City will require that is not covered in the previous agreements. The new framework will mean The City has a higher level of involvement in decision-making, budgeting, lease agreements and other major items relating to Westerner Park.

The proposed relationship agreement also outlines expectations on roles and processes for completing a Master Plan for Westerner Park. The plan is expected to establish the 15-year vision, land use concept, multi-modal transportation plan, building design principles and site-servicing concept.

"It is proposed that the first step outlined in the agreement is for Council to discuss and determine the essential elements for what needs to be included in the Master Plan," said Seabrooke. "Once the plan has been developed, it will go for approval through resolution at an open Council meeting."

An asset management plan will be developed to ensure all infrastructure on the grounds is maintained. This plan will provide a guide for capital investment to support the long term planning for the site.

Please see attached FAQ Backgrounder for more details. April 2021 – FAQ – WEA (pdf)
Federal Court of Appeal upholds all but one rule on airline compensation
OTTAWA — The federal court of appeal says it will uphold all but one ofthe rules that bolster compensation for air passengers subjected to delayed flights and damaged luggage.
The court on Tuesday dismissed the appeal that challenged the validity of the passenger bill of rights, with the exception of one regulation that applies to the temporary loss of baggage.
Air Canada and Porter Airlines Inc., along with 16 other appellants that include the International Air Transport Association had argued that the passenger rights charter launched in 2019 violates global standards and should be rendered invalid for international flights.
In court filings, the airlines argued the regulation exceed the Canadian Transportation Agency's authority and went against a multilateral treaty by imposing compensation requirements for flight cancellations or lost baggage that were too stringent.
The CTA and Attorney-General argued there is no conflict between the passenger protections and the treaty.
The FCA initially turned down a request from the airlines to suspend the Air Passenger Protection Regulations (APPR) in 2020.
This report by The Canadian Press was first published Dec. 6, 2022.
Companies in this story: (TSX:AC)
The Canadian Press
WestJet announces new flights to Tokyo, Barcelona, and Edinburgh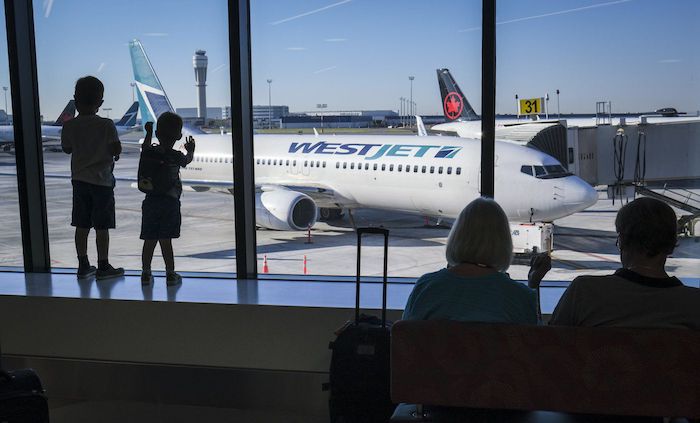 Calgary – WestJet plans to offer flights to Japan starting this spring, marking the airline's first non-stop flights to Asia from Calgary.
The Calgary-based airline said Monday that it will fly to Tokyo's Narita International Airport from Calgary this spring.
The non-stop flights will operate three times weekly beginning April 30.
The airline also announced new routes from Calgary to Barcelona and Edinburgh and increased frequency to Dublin, London, Paris and Rome, also starting in the spring.
WestJet chief executive Alexis von Hoensbroech says the new flights are part of the airline's plan to expand capacity from Calgary by more than 25 per cent by next year, beginning with intercontinental routes.
WestJet also says it is preparing for broader expansion within Canada and North America over the coming months.
This report by The Canadian Press was first published Dec. 5, 2022.