Who is the Best Canadian Hockey Player?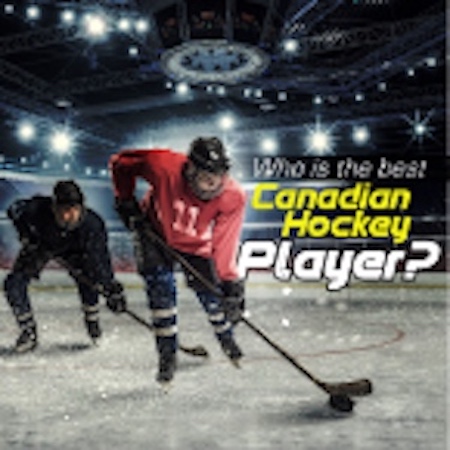 Hockey is a sport that has been dominated by Canadian players for decades. Seeing as its arguably the most popular sport in the country, it's inevitable for Canada to produce the best talents that the sport has seen. 
Canadian players have made an immense impact in promoting hockey and making it a sport that is recognized all over the world. But who is really the best Canadian player to ever grace the sport?
Sports have always caused heated debates on who the greatest of all time is, and is no different. There are a handful of players who have made quite a case as the best of all time, but there is hardly any undisputed GOAT considering that these players have played in different generations and have not all been able to face off against each other in their primes. 
While there is no single metric to determine who the best hockey player is, let's take a look at who among the greats have the best case to be the best of all time, by looking at factors such as their statistics, accolades, and overall impact to the sport.
The question of who's the best Canadian hockey player ever can't be answered with absolute certainty, but the following players are perhaps the consensus greatest Canadian hockey players of all time.
Gordie Howe
Gordie Howe was called "Mr. Hockey" for a reason. The Saskatchewan native was a natural-born talent who was destined for greatness. 
Howe was a rare ambidextrous player who was equally adept using both hands and was utterly dominant in all levels that he played in.
An icon for the Detroit Red Wings, Howe played a stunning 1687 games with Detroit, and holds the record for most NHL regular season games played with a single team. With Howe at the helm, Detroit was able to win four Stanley Cup Championships in the early 50's.
A deadly scorer, Howe led the league in scoring five times and is a six-time recipient of the Art Ross Trophy. He is likewise a six-time winner of the Hart Memorial Trophy in recognition of his invaluable contributions to his team.
He is also the progenitor of the "Gordie Howe Hat Trick," which is achieved by scoring a goal, netting an assist, and getting in a fight in a single game.
After an incredible career totaling 32 professional seasons, Mr. Hockey finished his career with a total of 1767 games, which is currently second in the record books, and 1850 points scored, for fourth all-time, and 1049 assists made throughout his career. 
Howe was the first player to score 1000 goals and play at least 1500 games in NHL history, and his 23 All-Star Game appearances remains an unmatched record. He also holds the record for most consecutive 20-goal seasons in the NHL at 22, from 1949 to 1971. Needless to say that he was inducted to the Hall of Fame. 
Wayne Gretzky
Perhaps no name is more synonymous with hockey that Wayne Gretzky. The Great One is unarguably the greatest scorer to ever play in the NHL, and no one even comes close.
Although Gretzky wasn't always the most athletic on the floor, his IQ was unmatched, and he is widely considered the smartest player in NHL history, having a thorough understanding of the game and the ability to anticipate and improvise plays while also knowing how to execute the right play at the right time.
Gretzky is a four-time Stanley Cup Winner, and has also won the Canada Cup thrice. The 18-time All-Star is a holder of 10 Art Ross Trophies and nine Hart Trophies, and is the player with the most wins for each trophy. 
He has set and remains the sole holder of numerous career records in the NHL. Gretzky is the only player to have scored more than 2000 points in their career, totaling an astonishing 2857 points throughout 1487 games played. Furthermore, he also holds the record for most assists with 1963. As if that weren't impressive enough, no other player in the history of the league was able to tally more goals and assists combined that Gretzky's 1963 assists.
The Hall of Famer is also the only player other than Mario Lemieux to score 160 points in a season. Lemieux was able to accomplish the feat four times while Gretzky did so nine times, while eclipsing the 200-point mark four times.
Bobby Orr
The undisputed greatest NHL defenseman of all time, Bobby Orr's contributions to the game of hockey cannot be denied. 
A two-time Stanley Cup Winner with the Boston Bruins, Orr's star power was undeniable. His two-way capabilities paved the way for countless defensemen who played in the NFL.
Orr is a two-time Art Ross Trophy winner, a three-time Hart Memorial Trophy, and holds the record for most James Norris Memorial Trophies with eight.
His Hall of Fame career saw him become the first and only defenseman to score nine hat tricks, the only defenseman to win the Art Ross Trophy, and the only player in the history of the league to win the Norris Trophy, Art Ross Trophy, Hart Memorial Trophy, and Conn Smythe Trophy all in one season, when he did so in the 1969-70 season. Although Orr's career was cut short by injuries, he was able to accomplish feats that few players with full careers can.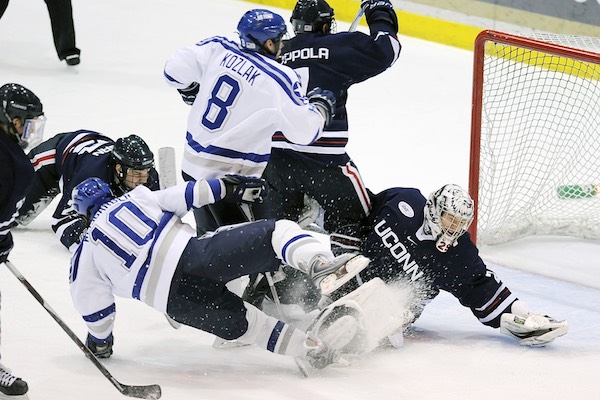 When you're a total beginner to online betting, you need to learn some fundamental concepts before you can move on to your favorite sports or online casinos. Jumping into the online betting scene without knowing how it works is a surefire way to lose your cash, so consult the information in this short guide before you do anything else.
Once you're confident in your betting ability, you can get started by finding a sportsbook that gives you odds information. You can find sites online that give odds for all types of sports, take Fanduel's NHL odds, for example.
The House
Legal betting is conducted by the house. This is the term for casino and online casinos that profit off of bettors gambling in their establishment. If you're betting on sports, the house is called the sportsbook or the bookmakers instead. Online betting typically refers to sports betting, so we're focusing on that today.
Their job, besides entertaining gamblers, is to calculate the probability of certain results for an event. This could be a team winning a sports game or the possibility of a certain player scoring against the other side.
These establishments take odds very seriously as it is the difference between making a profit or a loss. They'll look at the historical record of the sport, each team, and even each player, and they'll go as deep as to gauge the fitness and conditioning of each person in the event.
The Odds
Once calculated, the odds are presented to the house's patrons. You'll find that for most sports, they use fractional odds that look like this:
X/X
Those two Xs represent numbers that'll tell you everything you need to know about the bet. For example, if a team has 5/1 odds of winning then they're likely to win five times out of every six games. At 1/5 odds, however, the team is expected to win just once for every six games. How much you get is also worked out by fractional odds, so riskier bets will get you more cash if they pay off.
If you're a fan of percentages instead, you can always figure that out by doing this:
5/1 odds can be expressed as 1 / (5 + 1) = 0.16. That's 16%.
If you do this with the opposite, 1/5 odds, then that's 5 / (5 + 1) = 0.83, or 83%.
Here are some common odds you'll see:
1/1 = 50%
1/4 = 80%
4/1 = 20%
The odds also determine your payout. With a 1/1 bet, you get $1 for every $1 that you wager. With 1/4 odds then you get $1 for every $4 you bet, and the opposite arrangement at 4/1 odds.
Betting with the odds will pay off more often but with less cash. Betting against the odds will pay off less often but with more cash. It's all about taking on acceptable risk while profiting off the bets you make. The key to betting is finding a sweet spot where you can profit while winning bets consistently.
What CRM System Is Used In Canada?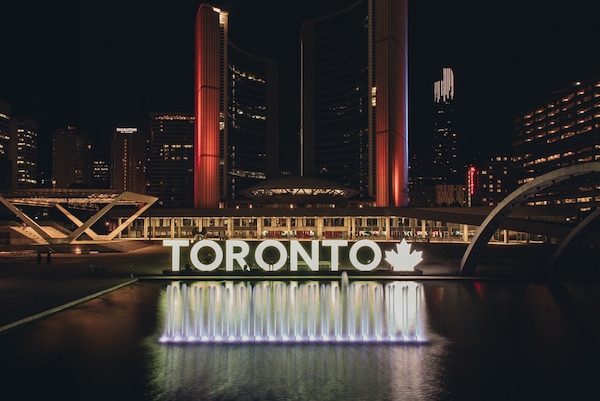 Broadly stated, CRM is an approach used by businesses in the management of communication with potential and current customers. It involves the collection and sufficient analysis of customer data. This is usually carried out to ensure that future communications with customers and prospects are personalized to improve the customer's experience with the business. 
Several businesses in Canada already utilize Creatio CRM in their business operations, especially in revamping their relationships with existing customers and prospects. But what is CRM? This question is still common among businesses that are not yet implementing CRM in Canada and beyond. In this article, we look at the CRM used in Canada and its roles among the industries using the tools. 
What Systems Are Used In Canada?
Some of the CRM systems used in Canada include creatio CRM, salesforce CRM, and Dynamics CRM. 
This is a Software as a service low-code solution that businesses use to manage business processes together with customer relationships. By the year 2020, the Creatio system was made of marketing Creatio with marketing automation tools, sales Creatio; with the sales force automation tools, studio Creatio; low-code platform, and service Creatio, which is used as a help desk software. 
This CRM system is widely used in Canada, and vendors in this category offer cost-effective solutions that support the integration of artificial intelligence into the CRM tools used by their clients to make their marketing, sales, and customer service more predictive, scalable, and proactive. 
Creatio remains a top-ranking leader in three categories of the 2019 CRM Market Leader Awards:
•
CRM for mid-sized companies 
Below are some of the CRM system functions that help in driving business strategies in Canada. 
•
Consolidating Client Data
With creatio CRM, it is much easier for businesses to consolidate all the data and interactions with customers. This data helps organizations personalize their interactions with customers and offer unique services to every client with unique needs. This helps to increase the satisfaction of customers, drive loyalty and improve customer experience.
•
Automation Of Business Processes
Organizations and businesses encounter several repetitive processes and activities in their daily operations. These processes are, however put under human control, making them more expensive and time-consuming. 
Businesses using CRM get access to the automation tools for the automation of both internal and external processes such as data entry, regular campaigns, etc. Employees, therefore, get more time to focus on more important activities and increase their productivity as a result. Automate marketing and sales processes with creatio CRM to increase your ROI. 
While CRM helps organizations to gather relevant customer information, this data helps the employees in designing targeted marketing campaigns. Sales reps can therefore send more relevant messages as well as cross-sell and upsell. 
This kind of marketing also helps the businesses to increase their retention rates, increase sales and revenue. You can install a small business CRM solution to help you advance targeted marketing solutions. 
•
Increased Data Integrity 
CRM helps organizations enhance their data completeness by collecting more information on sales, among other relevant data to sales reps, marketing, and service teams. This helps to close the information gaps available in a business to reduce chances of misunderstanding, poor performance, failed projects, among other shortcomings. 
Salesforce specializes in customer relationship management and helps businesses to track customer interactions with businesses, market to customers, among other services. 
Some of the functions supported by Salesforce CRM include weeding out duplicate leads, Email and Campaign management, opportunity forecasting, Google Apps integration, and Web to Lead support. 
Salesforce is built on the following types of clouds: service cloud, custom cloud, marketing cloud, Salesforce automation, and analytics. 
This is another intelligent business application used by businesses in Canada. It helps organizations to evolve, transform and grow. Besides, they unify CRM and ERP capabilities by offering purpose-built apps for the management of specific business functions.