City reaching out to tax payers about location for permanent homeless shelter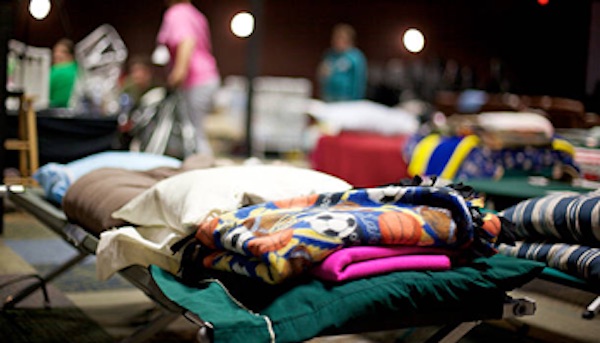 Public participation about permanent shelter site criteria approved
Within the next month, the community will have an opportunity to share their input on the site criteria for a future permanent shelter site. Council approved this direction during their Council meeting last night, following extensive conversations around formal roles and responsibilities and opportunity for collaboration outside a formal Memorandum of Understanding (MOU) with the province.

"While site selection is not part of the formal agreement between The City and the Province, we believe that the Province will support a recommendation in good spirit as part of a shared responsibility to providing shelter services in our community," said Mayor Ken Johnston. "When citizens come to the table to discuss criteria, we ask that they come with an open mind. Consider all the factors in selecting a location, not just proximity to your home, your business, your property. The permanent shelter will not be what we currently have, it will be an integrated shelter for our vulnerable population to access services that will support them on their journey to permanent housing."

Administration will begin a public participation strategy and begin implementation within the coming weeks. The resolution approved by Council outlined the following deadlines:
June 20, 2022: conduct timely, strategic, solution-focused community engagement about site criteria prior to this date. Inclusive of in-person and online opportunities to provide input to be promoted.
July 18, 2022: Council to agree to a location to recommend to the Province on or before this date.
"We are beginning public participation based on the understanding our community wants to help us to address shelter needs. We are starting with a clean slate when it comes to actual location," said Interim City Manager Tara Lodewyk. "We recognize that some citizens will want to propose specific locations but we want to dig deeper to understand why. We will be asking further questions – why do they think that site is a good option, what does it have that would make it the right place and see how that aligns or builds upon the criteria we already have in place."
In the coming weeks, The City will share public participation opportunities with the community through social media, local advertising, website updates and email notifications. If residents would like to be added to the email list for updates on the public participation and general permanent shelter information, please email [email protected]. More information about the permanent shelter process can be found at www.reddeer.ca/shelter.
Mayor Johnston responds to Provincial announcement about transition of OPS operations to AHS run mobile site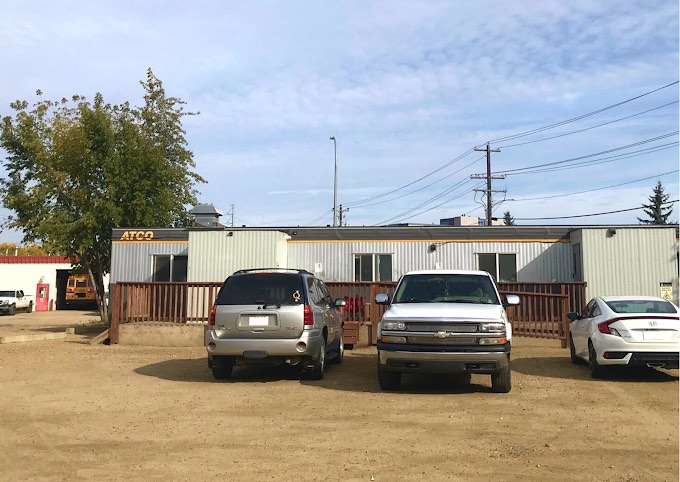 The Provincial Government has announced its intention to transition the current Overdose Prevention Site (OPS) in Red Deer from a privately run facility to an Alberta Health Services operated mobile site.

The Overdose Prevention Site (OPS) has been operated by Turning Point since October 2018 when it opened its doors as a temporary health service. At this time, the Province of Alberta will begin transition of the current operations from a privately operated site to a provincially run mobile service.

On behalf of Red Deer City Council, I want to assure our citizens that we remain committed to working with the Province of Alberta to build Red Deer as a recovery community.

We appreciate the leadership of the Province of Alberta in this area. We thank Turning Point for their years of service and the lives saved over the past several years. Ensuring the safety and wellbeing of Red Deerians is a top priority, and we are confident this new AHS-Operated mobile site will continue to meet the needs of our residents.

I also want to extend a formal apology to Turning Point and the service providers in our community who learned about the transition after overhearing one of our City Council members talking with a provincial colleague about it in the community. We know this is unacceptable, we apologize.
Woody's Spray Park among three recreation facilities to be enhanced by donation from Red Deer business leader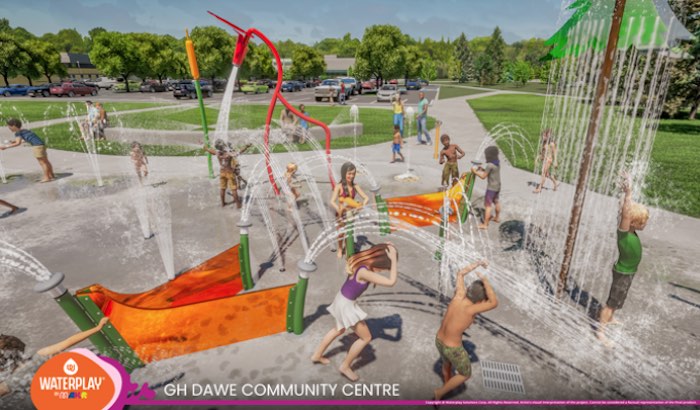 Enhancing recreation through community partnership
A long time community supporter and local business owner is contributing to three recreation amenities within Red Deer through personal financial contribution. Woody Paylor has graciously donated funds that will see the replacement of a community park and the naming of the new spray park and a current athletic park.
Woody's contribution will be honoured for years to come with the naming of the new spray park at G.H. Dawe Community Centre, which will be named Woody's Spray Park; and the track at Lindsay Thurber Comprehensive High School will be named Woody's Athletic Park. A portion of the contribution will also be used to replace the playground at the Bower-Kin Community Centre.
"Over the years, Woody has supported many community initiatives that lead to enhanced quality of life for Red Deerians. He is passionate about initiatives that enable individuals of all ages and abilities to have opportunities to get outdoors, be active, and build community in a city they call home," said Mayor
Ken Johnston. "His financial contribution to the three amenities speaks to this and will leave a lasting legacy on our beloved recreation amenities for generations to come."
Each of the three amenities that will benefit from his generosity have a personal connection to him and his family. The track is where he and his family have spent numerous hours training and supporting annual community events. The Bower-Kin park has provided hours of entertainment to the youth
connected to his family as well as the surrounding neighborhood. The spray park will bring joy to generations for many years to come, as one of the many enhancements occurring at the G.H. Dawe Community Centre.
"Red Deer and Central Alberta have been very kind to my family and supported our business in tremendous ways. I feel privileged to give back to a community we care about. The outdoor trails and parks have been the jewel of our city and my family wants to see that continued," said Woody Paylor.
"My wife Val and I have spent many hours at community playgrounds, and we are excited to be part of building one together with the Bower Community Association. Our entire family has enjoyed events at the track, and we are thrilled to see this amenity continue to provide a similar experience for others in
the community".
The City will coordinate the playground replacement. As part of the design process, the neighbourhood will be involved in the playground design through engagement with the Bower-Kin Community Association that will help bring the vision to life. Planning is anticipated to begin over the winter, with construction to take place in the spring and summer of 2023.
Woody's Athletic Park has preplanned construction beginning in Summer 2023 with an anticipated completion by Fall 2023. Woody's Spray Park has an anticipated opening of early Summer 2023.
The City will be hosting community events for each of these amenities upon completion, where we can celebrate Woody's legacy in our community.
Woody's commitment to community spirit, togetherness, and active living, are all exemplified with this generous contribution. The contribution amount and the terms of the agreement will not be publicly disclosed. Although Woody wishes these terms remain confidential, we can share that it is one of the
largest personal contributions made to City recreation spaces.
The G.H. Dawe Community Centre Expansion project is expected to be open in late February 2023, with Woody's Spray Park opening in the summer of 2023. For more information on the project, visit www.reddeer.ca/daweexpansion.