City Council urged to get back to the table to vote on future of Westerner Park
Letter submitted by Lyn Radford (Chair of the 2019 Canada Winter Games)
Lack of Council Leadership or Election Posturing?
In this unprecedented time of the pandemic, of polarized political views I have tried to stay out of commenting on decisions our political leaders have to make. We all know there is not usually a clear-cut answer. But this delay situation by City Council regarding the Westerner clearly baffles me.
First, I want to send out a thank you to both the Westerner and City Administration for their hard work and excellent reports and options for this very unfortunate situation. Second, I want to thank the Westerner Board for not running from a situation but rather staying to try to sort out a mess. As a volunteer myself, I know this has not been an easy situation for you and your families. I also want to acknowledge Councillors Wyntjes and Dawe for wanting to move this forward, whatever their decision would have been.
The City's Vision Statement and Strategic Goals clearly lays out a pathway to help guide Council to make a positive, community benefiting decisions. "Innovative Thinking, Inspired Results, Vibrant Community" are their key words.
Strategic Goal #4 "A chosen destination: We are a four-season destination where visitors and residents enjoy our parks, trails and distinctive amenities, all within our "city in a park". Centrally located in the province, we attract events that generate investment and enhance our community identity.
My question is how by delaying a decision does City Council justify following their Vision Statement and Strategic Goals.
I add these queries and statements:
You have had more than year to gather information, make enquiries, have closed council information sessions, spoke to community members, and should have delved into this. You received the report far in advance of the special session and should have come ready for a decision without delay. Why did this not happen?

The City has been locked and instep with the Westerner in the last year. The Westerner has fulfilled all requests and have been measured through two (very expensive) audits by Deloitte.

There is over $3.5 million generously donated by a private family, held in trust for the Westerner Foundation, that could be doubled with a potential matching grant that will be dispersed upon a sustainable decision for Westerner Park, if a deal has been reached by May 15

th

. And our community will most likely lose this because of this delay. Sad.

If CIBC closes on the loan for default (community this is very, very real), there will be hundreds of thousands of dollars spent putting this into receivership, of which our community will have no gain or say. And further, we will not have an event center capable of hosting the economic driver our community so sorely needs right now, as we know what the vacant downtown and business parks are looking like today.

How much staff time has been spent already? Spend more money delaying a decision, no matter what the cost?

Twice, not just once, in your session, councillors questioned the capabilities of the Westerners CEO. Did you not have time in the closed sessions to request a character assessment? Do councillors feel this was the right, very public forum for this? Rather than being able to say you did your due diligence in a professional and respective manner?

Through the whole poor decision making by the Westerner Board that brought this terrible situation forward, there were

three members of today's council

that actively sat on the Westerner Board. Maybe some ownership needs to happen here and a review of the responsibility process for Councillors to be revisited, giving a level of responsibility to council. If you want to sit at the table, then accept all the responsibility as every other board member has had to do.

Further, the initial loan that started this process way back in 2017 and subsequent refinancing all had to be signed through a tri-party agreement by the City of Red Deer, fully knowing that this result could happen. Why is there any hesitation here?

The window of borrowing from the province is very small now, missing this will create more costs.

The Westerner annually, has been contributing a $150 million/year economic impact to our community. They were one of the largest employer's, well over 600 employees each year and then add all the employees of the supporting vendors, we can comfortably say that in a year well over a thousand of our community members that pay property taxes are impacted by the Westerner directly.

The Westerner has been a volunteer ran organization for 130 years. These volunteers and eventually along with paid staff have contributed so much to our "vibrant community", building an asset value of over $57 Million dollars. This is a big bump but not a mountain, lets deal with it.

No matter who you are or what your interests are, the Westerner has been providing experiences for us for 130 years – concerts, sporting events, rodeo events, fairs, shopping opportunities, cultural experiences, first jobs, first dates, health fairs, Agri trade, a place to first learn to drive, the day you wed, celebrating the season, ringing the New Year……all for our community
In conclusion, what we need right now is Council members to host a special meeting immediately and make a decision one way or another. I sincerely hope the decision will be to support, empower, trust and not control or try to compete with the community run Westerner Board, volunteers, and staff to rebuild a "distinct community amenity". It can become a strong thriving contributing member of our broken community once again. We are in need of some strong leadership.
Respectfully submitted,
Lyn Radford
Canadian innovation beats EU precaution in agriculture sustainability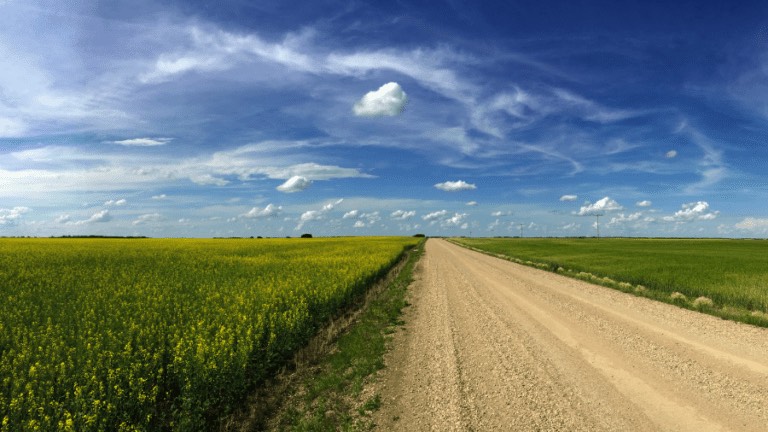 By Stuart Smyth
Canada should learn from, not follow, the EU's agriculture policy errors
The world needs a lot of food to feed eight billion hungry mouths. Even though global production for the most important crops – rice, wheat and maize – reached all-time highs last year, inflation, geopolitical interruptions and misguided policy have disrupted our ability to make food abundant and affordable for everyone.
Crop breeding, more efficient fertilizer and chemical use, and investments in farming equipment and technology offer tried and true strategies for increasing production while enhancing sustainability and reducing GHG emissions.
The European Union is rejecting these proven strategies through policies that dramatically reduce fertilizer and chemical use and ban modern crop breeding technologies. Regrettably, Canada's federal government is looking at the European approach as a model for its emissions reduction plans. Canadians must reject the ideologically driven, counterproductive policies pursued in the European Union and must insist on science and outcome-driven policies to promote a strong, sustainable agricultural sector that can help satisfy the world's growing needs.
Innovation is fundamental to modern societies and economies. Governments constantly encourage innovation and enact policies to incentivize investment into the research and development required to bring new products and processes to market. In recent years, environmental sustainability has been a primary concern and Canadian agriculture has been at the forefront of sustainable innovation. Fundamentally, sustainability in agriculture means maximizing efficiency: producing more pounds of crop per acre of land for each pound of input (seed, fertilizer, pesticides, labour) applied.
Prior to the widespread adoption of modern crop technologies, all crop and food production was done through what are now known as organic production practices. With organic production the only way to produce more food is to use more land. However, beginning in 1960, food production became decoupled from increased land use, increasing by 390% while using only 10% more land. Innovations in crop breeding technologies such as GM crops (genetically modified), fertilizer and chemical use, and farm industrialization have all contributed to this increasingly sustainable food production.
This increase in productivity has allowed the world's population to flourish from just 3 billion people in 1960 to 8 billion today. Although the global agricultural sector is a significant source of greenhouse gases, total emissions have remained flat since 2000 even as production increased, and the sector's share of global emissions has declined.
Despite this incredible success story, modern agriculture is often viewed with suspicion, particularly in the European Union. They have incorporated precaution-based regulations which dramatically reduce fertilizer and chemical use and ban modern crop breeding technologies. Presently they are proposing to triple organic production, from 8% of current land to 25%, by 2030, as part of what's known as their "Farm to Fork" strategy to reduce agricultural GHG emissions.
Inevitably, the strategy will not necessarily reduce emissions but will certainly reduce production. Declines are expected: -26% in cereals, -27% in oilseeds, -10% for fruits and vegetables, -14% of beef and -9% of dairy. All of these production decreases will contribute to even higher food prices in the EU, which has been experiencing double digit inflation increases for most of the past year.
By contrast, Canada allows all plant breeding technologies to be used in the development of new varieties, and fertilizer and chemical use is based upon risk appropriate, science-based regulations. The benefits of this approach are unambiguous.
In Saskatchewan, only 3% of crop land requires tillage – mechanical turning of the soil to control for weeds and pests and prepare for seeding. In the European Union, 74% of crop land requires it. Removing tillage from land management practices not only reduces soil erosion and increases moisture conservation; it also reduces the amount of carbon released and increases the sequestration of carbon through continuous crop production. 90% of Saskatchewan farmers indicate that efficient weed control provided by the use of glyphosate increased sustainability in their practices, and 73% said production of herbicide tolerant canola, which is predominantly GM, did.
An assessment of EU agricultural GHG emissions concluded that had genetically modified crops been adopted there in a timely fashion, total EU agricultural GHG emissions would have been reduced by 7.5%. This amounts to 33 million metric tonnes of carbon dioxide per year. At any rate, their reduced yields have left them heavily dependent on imports of GM livestock feed from Brazil and Argentina.
Comparing sustainable agricultural production between the EU and Canada reveals two very different situations. The EU has rejected GM crops due to politics and precaution and as a result still heavily relies on tillage. Canadian farmers have enthusiastically adopted GM crops, virtually eliminating tillage. The EU is proposing additional precaution-based regulations that will further reduce crop and food production. Canadian farmers have demonstrated the ability to produce more food with fewer inputs, while the EU is poised to produce less, with more land requirements.
Opposing paths have been selected in the EU and Canada. The evidence to date confirms that it is Canadian agricultural production that is increasingly sustainable. The government must learn the right lessons from Europe's mistakes when adopting strategies for reducing emissions from our agricultural sector. Canada should continue to improve sustainability through innovation. Canada should not follow Europe's failed attempts to reduce emissions by producing less food.
Stuart J. Smyth is Professor & Agri-Food Innovation & Sustainability Enhancement Chair at the University of Saskatchewan.
ALBERTA WILDFIRE – FUNDING ANNOUNCEMENTS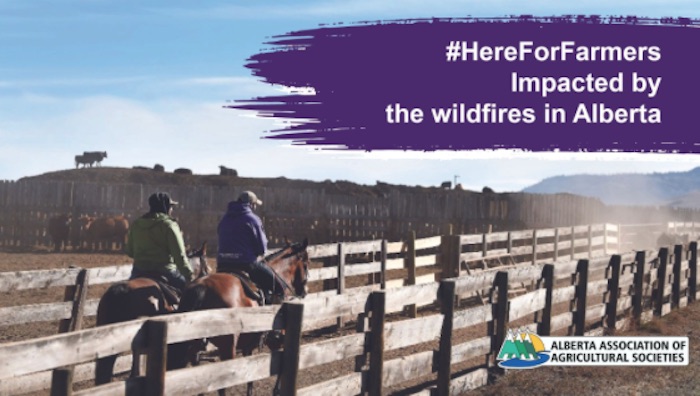 We understand the significant impact that these wildfires have had on our agricultural communities, and we are committed to providing assistance where it is needed the most.
We have two grants that we can apply for in order to secure funding for wildfires. The application deadline for both grants is June 15th.
If your organization has incurred expenses related to aiding your community during this crisis, we encourage you to apply for funding.
Applications for funding must be submitted no later than June 15th, 2023.

We're proud to offer support for agricultural producers affected by recent wildfires,
provided by TELUS Agriculture & Consumer Goods.
CLICK HERE FOR MORE INFORMATION
Applications for relief must be submitted by JUNE 15, 2023.