RDCRS Grade 7-9 classes in seven schools temporary shift to online learning effective April 27, 2021 until May 7, 2021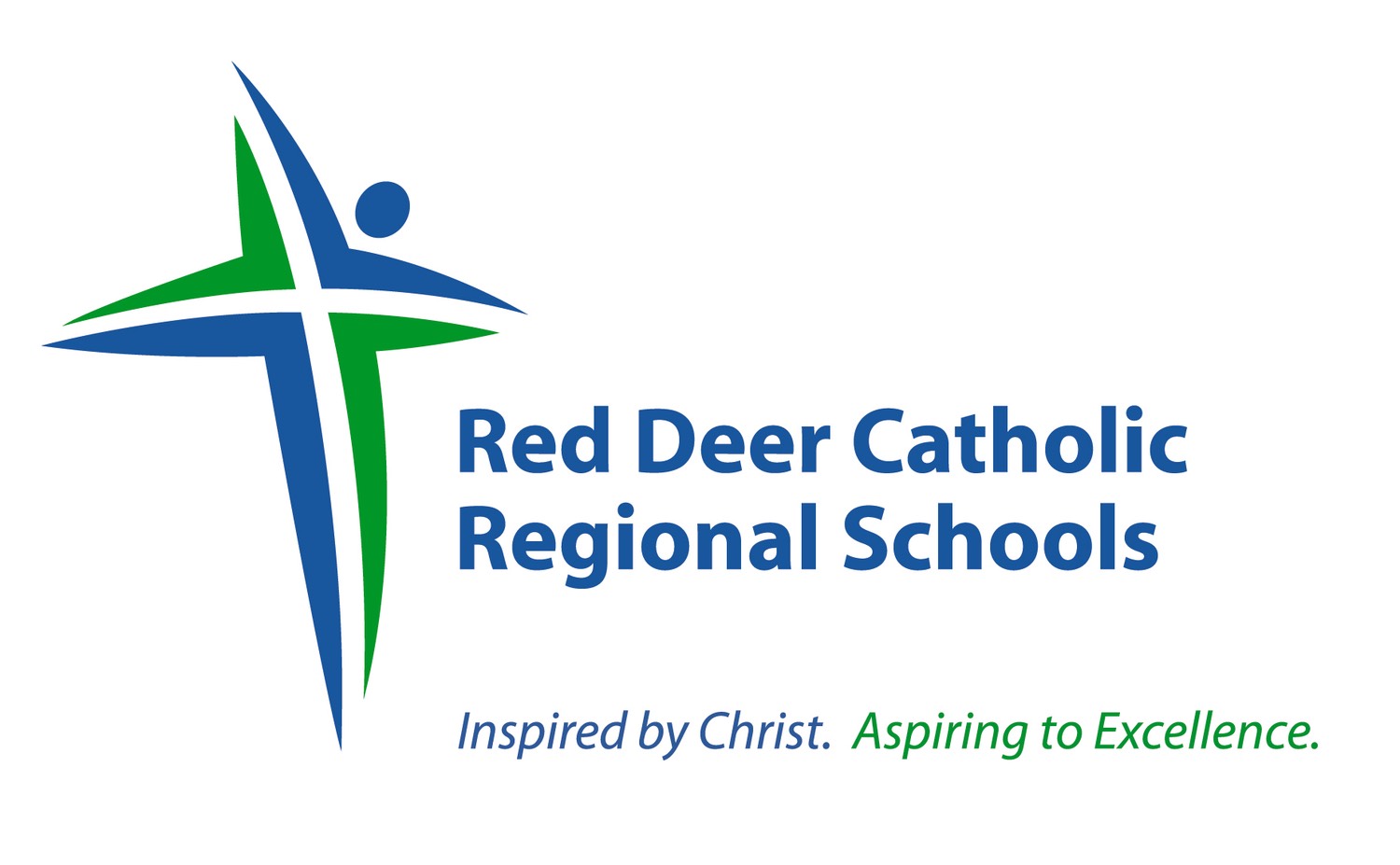 Red Deer Catholic Regional Schools Released This Letter to all Families of Students in Grades 7 to 9 on Monday, April 25
Thank you for your patience and support as we continue to navigate COVID-19 and what is best for our students. The cases this past weekend have impacted many staff and students, resulting in a shortage of substitute teachers. As we continue to receive positive COVID-19 alerts from Alberta Health Services, we realize that we must take action to ensure we are able to keep substitute teachers in front of our Kindergarten to Grade 6 students where possible. Ideally, we would like to keep all students in a face-to-face classroom and we are hopeful that with this temporary shift we will be able to mitigate some of the transmission of COVID-19.
Therefore, RDCRS Grade 7 to Grade 9 classes in seven schools will be shifting temporarily to online learning beginning, Tuesday, April 27, 2021- May 7 , 2021. We will resume in-person learning on May 10, 2021.
Schools impacted by this operational shift are:
● St. Francis of Assisi Middle School (Grade 7-Grade 9)
● St. Thomas Aquinas Middle School (Grade 7-Grade 9)
● St. Patrick's Community School (Grade 7-Grade 9)
● École Camille J Lerouge School (Grade 7-Grade 9)
● St. Marguerite Bourgeoys Catholic School (Grade 7-Grade 9)
● St. Gregory the Great Catholic School (Grade 7 to Grade 9 – Extended to May 7)
● École Mother Teresa School (Grade 7-Grade 9: English and French classes)

RDCRS students from Grade 7 to Grade 9 will be offered online learning following a weekly class schedule so that students can work directly with their teachers throughout the day. Transitioning of school supplies, textbooks and chromebooks will occur on Monday, April 26, 2021. More details about online learning structures will be communicated to your child in their regular scheduled classes online on Tuesday, April 27, 2021, with their teacher. This will ensure that we will be able to keep moving forward with the curriculum and continue the strong learning that is happening within classes. Your child's homeroom teacher will contact families via email this evening with further details.

Please know that this decision was not made lightly and, as we continue to realize the strains that COVID-19 places on us, we need to be flexible with our decision making and place our students and their learning at the center of all conversations. We will support your family with technology if your child requires it. Scheduling for technology pick-up will be available beginning tomorrow.

As always, do not hesitate to reach out to your child's teacher, school counsellors, and school administrators for additional support or clarification. While this is a challenging time, we continue to trust in the Lord with all our heart, leaning on each other for support and companionship. Thank you for your continued support and understanding.

Have a safe and blessed day. God bless.

Kathleen Finnigan, Superintendent of Schools Red Deer Catholic Regional Schools
Local artist records original song for Remembrance Day with video showcasing Red Deer's military history
Editor's note: This article was published in 2020. It was extremely popular in the Central Alberta region so we wanted to circulate it again this year, now even more poignant with the war in Ukraine. The video uses many images that are familiar to Central Albertans and pays tribute to Central Alberta soldiers who have deployed internationally over the years.
This spring, a singer and songwriter friend of mine from Red Deer, Shelly Dion, came to me with a song idea that had, in her words, been "knocking around in my head for the past 30 years". She said that she really wanted to pay her respects to the people who sacrificed their lives and livelihoods to go to war.
The song is called "Lay Me Down", and it's a very fitting song for this time of year. We decided to get together and record a simple version of the song. Then I sent her off to see musical wizard, Red Deer's Heath West of Medodius Design. Heath came up with some excellent improvements and we recorded it in his studio this fall.
As Honorary Colonel of 41 Signal Regiment in Alberta, I'm always looking for opportunities to promote the military, our Regiment's members, and of course at this time of year, to acknowledge the sacrifice made by the men and women who serve in the Canadian Armed Forces. "Lay Me Down" hit all the right notes.
With some help from Counsellor Michael Dawe, long-time archivist for the City of Red Deer, I gained access to some wonderful historic photos that helped me to tell some of the stories of Red Deer's military history. At the same time, I wanted to help the members of our Regiment honour the many local members who have volunteered to put their lives and careers on hold to deploy internationally to places like Afghanistan, Golan Heights, Bosnia-Herzegovina, Croatia, and more recently Ukraine and Latvia. This project allowed me to both profiles some local history and recognize our more modern history. Thanks to WO Drew Adkins of 41 Signal Regiment for his help in coordinating photos from our wall of fame inside Cormack Armoury.
The above video is the result. Take some time to learn about our local military history. Do you know who Cormack Armoury is named after? You'll also learn about local members of 41 Signal Regiment (2 Sqn), many of whom actively serve in the Armed Forces today. You may even know some of them as neighbours, friends, and co-workers. Please take a moment to acknowledge their service, and on November 11th, attend a service, and at the very least, take a moment at 11 AM to be silent and consider how lucky we are to be at peace in our country.
"Lay Me Down" is written and performed by Shelly Dion and produced and engineered by Heath West. Musicians: Bagpipes Glenn MacLeod, acoustic guitar Heath West, electric guitars Lloyd Lewis, drums Phil Liska, Bass Doug Gagnon.
Click to read more on Todayville.
Test of Halloween candy at Rocky Mountain House reveals Fentanyl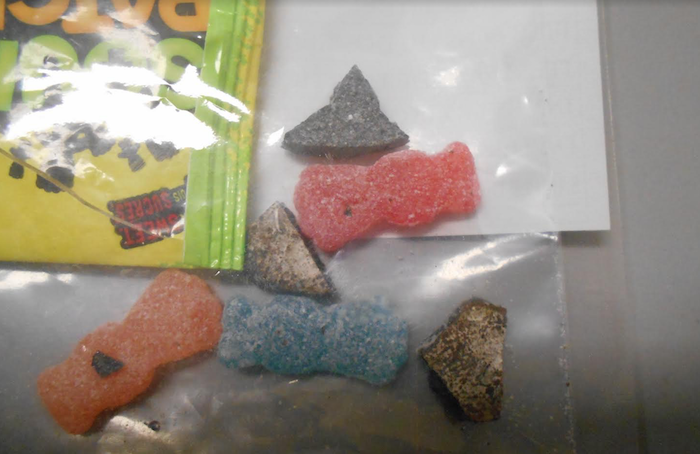 From Rocky Mountain House RCMP News Releases
While examining Halloween candy this week, a parent in Rocky Mountain House discovered an open package with three pieces of a dark substance that looked suspicious.
Concerned, the parent turned over the package to Rocky Mountain House RCMP. Early tests from the Alberta RCMP Forensic Identification Section have identified the presence of Fentanyl.
The substance has been sent to the RCMP Lab for further tests. While Rocky RCMP try to discover the source of the package, they're reminding parents to take extra precaution in examining their children's Halloween candy. Remember that any unsealed candy should be thrown away immediately.
If you find anything suspicious in your candy, contact your local Police.