Cheryl Bernard excited to speak at 16th Annual Kings & Queens Scholarship Breakfast
From RDC Athletics
Will inspire audience with message about the power of choice
While Cheryl Bernard has spent less time on the ice since retiring from competitive curling, she still remains involved in sports and communities across the nation.  As the President & CEO of Canada's Sports Hall of Fame, curling broadcaster on TSN and volunteer, she still finds time to take on keynote speaking roles at numerous events throughout the year. The successful Canadian curler and compelling leader is looking forward to sharing her message about creating one's path in life with College student-athletes and central Albertans who attend RDC's 16thAnnual Kings & Queens Scholarship Breakfast on April 9.
Through her inspirational presentation You Hold The Pen, the decorated curler and entrepreneur will motivate audience members to take control of their destiny through planning with intent, and choosing who they want to become.
"Life is all about learning and making the choice to write our own story," says Bernard. "We are bombarded by outside noise and the opinions of others. We need to ignore that noise as often as possible, hold onto the pen, and write the life story we want."
Everyone experiences highs and lows in their daily lives, but the power lies in the response to those situations. "Life is full of more failures than successes, but it's the individuals that choose to learn from their losses who excel in life," says Bernard. "That is the exciting thing. The response is within their control, and it is their choice."
Bernard, who was born in Grande Prairie, moved to Calgary at a young age and created the life she envisioned. She founded and owned an insurance agency in Calgary, and grew it to be a multi-million dollar company. Along with her business accomplishments, Bernard has achieved provincial, national and international curling success. Her impressive resume on the ice includes earning silver at the Olympics in 2010, silver at the Scotties Tournament of Hearts and four Alberta provincial championships. Fittingly, Bernard remains strongly connected to sports and the business community.
"My life has almost come full circle. From sport as a kid, to starting my own business at the age of 23, to pursuing my Olympic dreams, I have closed that circle by coming back to the corporate world as the CEO of Canada's Sports Hall of Fame," she says. "The parallels between business and sport are amazing and the lessons learned are valuable in either world. My goal is to support athletes and let them see that both worlds are possible."
Bernard will help support and inspire RDC student-athletes at the Scholarship Breakfast, which raises funds for the College's Athletics Leadership Fund, supporting the sustainability of the RDC Athletics Scholarship program.  "I am looking forward to meeting the scholarship recipients who are committed to competing at the highest level in their sport, while pursuing an education," she says. "It's their commitment to both school and sport that impress me the most."
For more information about the event and Cheryl Bernard, please visit: rdc.ab.ca/breakfast. Please note, the day and time have changed.
16th Annual RDC Kings & Queens Scholarship Breakfast
Tuesday, April 9, 2019
5:30 p.m. doors open | 6:00 p.m. dinner | 7:00 p.m. program begins |
Pidherney Curling Centre | 4725 43 Street, Red Deer, AB
Guests will enjoy dinner in the Pidherney Curling Centre Hall, hosted by the Kings and Queens, prior to Cheryl Bernard's keynote presentation. In keeping with the tradition of the RDC Kings & Queens Athletics Scholarship Breakfast, an elegant breakfast will be served for dinner. During the evening, the Corporate Innovation Award will be presented to a business that has supported RDC student- athletes. Red Deer College Student-Athlete Leadership Awards will also be handed out.
A limited number of tickets are still available for $100, and can be purchased at rdc.ab.ca/tickets.
30 In The Bank Campaign
As a new additional fundraiser for RDC's Athletic Leadership Fund, individuals are encouraged to follow RDC on social media (twitter | facebook | instagram) on Friday, March 29 to help raise $30,000 for RDC student-athlete scholarships. Individuals can text "30inthebank" to 45678 to donate $5, $10 or $20 and help reach this goal. Follow and share the hashtag #30INTHEBANK to spread the word.
Strategies to Manage Persistent Pain, September 16th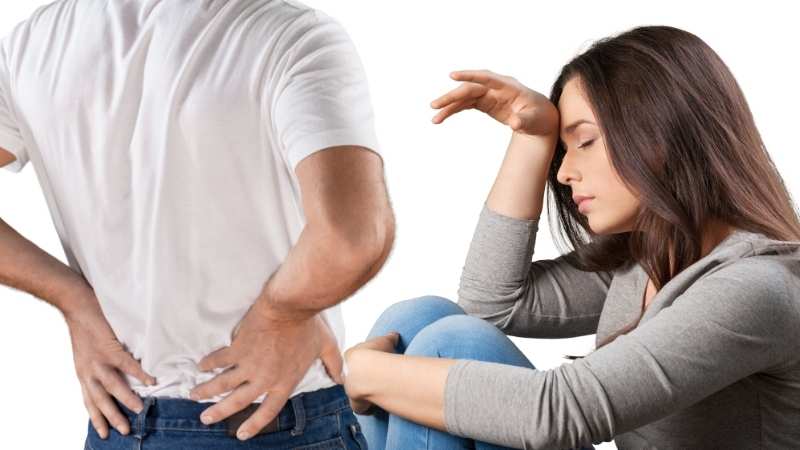 Strategies to Manage Persistent Pain Thursday, September 16, 2021 1:00-2:00 pm
Red Deer Public Library Facebook Live
Come learn more about persistent (chronic) pain from our team at Red Deer PCN. You will learn about different types of pain, medication to manage ongoing pain, the effects and benefits of opioids, and the importance of non-medication strategies to help manage your pain.
Presented by Red Deer PCN's Dr. Myburgh G.P, Jennifer Howe, Pharmacist & Jennifer Wallin, Psychologist.
Tune into Facebook Live at Red Deer Public Library Facebook page for this program.
This is one of a series of health-related programs co-sponsored by the Red Deer PCN and the Red Deer Library.
Watch for others in the series!
Read more stories from the Red Deer Primary Care Network.
Getting My Blood Glucose Back in the Normal Range Gave Me Tears of Joy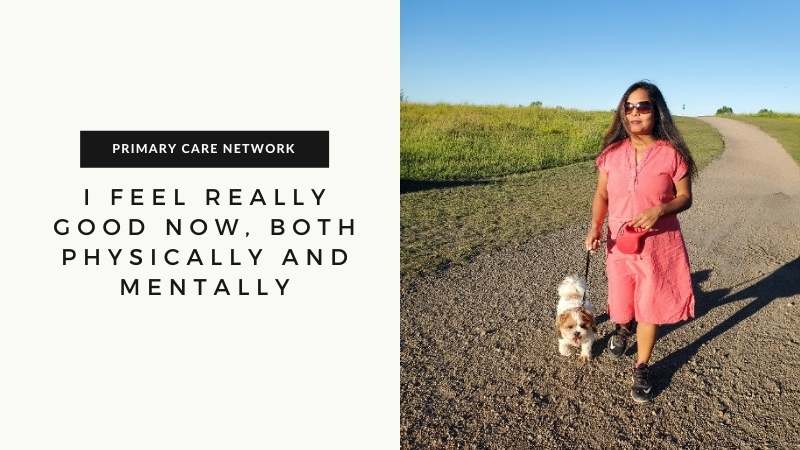 Diabetes runs in my family; my mom has it and my grandma did too. Well before Christmas 2019, at a routine physical my doctor told me that I have diabetes. I tried to bring it down for the next 3 months, but I was not successful, in fact it got worse. At this time, the doctor referred me to the PCN Family Nurse. I started seeing her and we made plans for how I could get through the Christmas season. However, I did very poorly as I love sweets. Getting poor readings, feeling exhausted and worrying who would look after my daughter if something were to happen to me left me very lethargic and depressed.
The nurse was patient and very encouraging. She helped me to change my mindset. I decided to take up the challenge to improve my blood glucose. The nurse and I talked about the rice in my diet and portion sizes of rice. I am from an island nation and rice is our staple. I did some testing of my blood glucose after consuming some of my favorite foods and I notice that amount of rice I was consuming did increase my blood glucose significantly. I thought I could never have a meal without it being mostly rice but I have learned now that I can do this quite easily. Even though I have a puppy, I would only walk her for 5 to 10 minutes at a time.
Since my mindset change, I worked to build up my activity. I started with 5-minute stints and pushed myself forward until now I am at one-hour stints. I take the dog for nice long walks and we both enjoy it. People comment on how good I look and how much more energetic I am. I feel really good now, both physically and mentally. The nurse helped to give me the confidence to tackle diabetes. I had tears of joy when I learned my blood glucose is back to the normal range.
To learn more about the RDPCN programs, visit www.reddeerpcn.com