CFL faces very difficult future
This is an unpleasant reality: The Canadian Football League faces an extremely difficult future.
In truth, it may not have a future at all.
In the few days since commissioner Randy Ambrosie finally confirmed the obvious that the 2020 season had been only a figment of many imaginations, there has been a rush of both critics and devout supporters to explain at least partially the many reasons for the CFL's arrival on the edge of final, fatal league disappearance.
Most of the observers are content to point out that large markets such as Toronto and Vancouver lost their way after National Football League franchises were established in nearby Buffalo (the Bills) and Seattle (the Seahawks),creating a painful reduction of several million dollars in gate revenue each year.
If only that were true . . . but it is not.
Much more damage has been done through simple — but very thorough — disrespect of the game by the owners and presidents and general managers positioned to grow Canadian football rather than to destroy it.
At one point, the Canadian brand of football was vastly different from the U.S.-based game although both admittedly grew from the foundation of British rugby.
In the 1950s, after decades of evolution, the biggest obvious disparity remained the difference in on-field lineups: 12 in Canada, 11 in the United States. The extra players provided more blocking and, often, more of a ground attack. Although imports had been approved, there were still more Canadians — many more — on every roster.
At that time, the Americans allowed unlimited blocking on every play; in Canada, no legal interference was allowed more than 10 yards downfield. Blocking on pass plays was a non-no in this country for many years.
This space, and many more, have wallowed in the old truth that Canada once paid U.S. imports more than the NFL did. Witness,for example, all-time Edmonton Eskimo great Jackie Parker; he and other imports signed here because the Canadian dollar had more value on the market than the American buck did.
Former Calgary Stampeders stars Earl Lunsford and Don Luzzi — all-star fullback and two-way tackle — entered the CFL a few years later for similar reasons. They played when the single point had strategic importance. Now, it is considered both unique and insignificant.
Veteran punt returners like 5-foot-8 Gene Wlasiuk of Saskatrchewan boasted wryly that they entered the league as six-footers but shrank when swarmed by tacklers. No blocking on punt returns, back then.
During this general time frame, U.S.- trained coaches and general managers became a majority. Jim Finks in Calgary, himself once a starter at quarterback in the NFL, heard claims that the CFL players were "too small": to be real football players. He countered by pointing out the NFL had finally followed the CFL in using elusive runners and receivers; he was right. By and large, Canadians didn't notice.
Hugh Campbell created a dynasty in Edmonton by making sure Canadian players had some ability, and then using them in every situation.
Through it all, import limits grew from a handful to today's situation where rosters are clogged with more unknown U.S. college kids and pro failures than ever before. Alleged experts present the obnoxious theory that the CFL should openly become a farm system for NFL teams.
Misguided commissioner Ambrosie saluted his entry to the new job by proposing that the CFL should be loaded, as quickly as possible, with citizens from Greece, Germany, Scotland, or any other nation with strong, well-conditioned athletes who might be better than the kids graduating year after year from Canadian universities.
History shows that the CFL has spent so much time emulating the NFL and seeking "gimmicks" to boost profits that the road to any future was lost entirely. The most devastating example of contempt for their own product came when Herb Capozzi, a former B.C. Lions player, wrote a nationally-syndicated weekend column in which he insisted "Canadians Play Lousy Football."
Later, he operated the Lions franchise and ultimately the entire league.
No further questions needed.
WATCH: Arthritis – Use it or Lose it!
Click above to join Dr. Nav Rattan, a Family Physician, Sport Medicine and MSK Physician, and Jeff Kopp, Kinesiologist and Recreation Therapist in this video stream recorded from the Red Deer Public Library.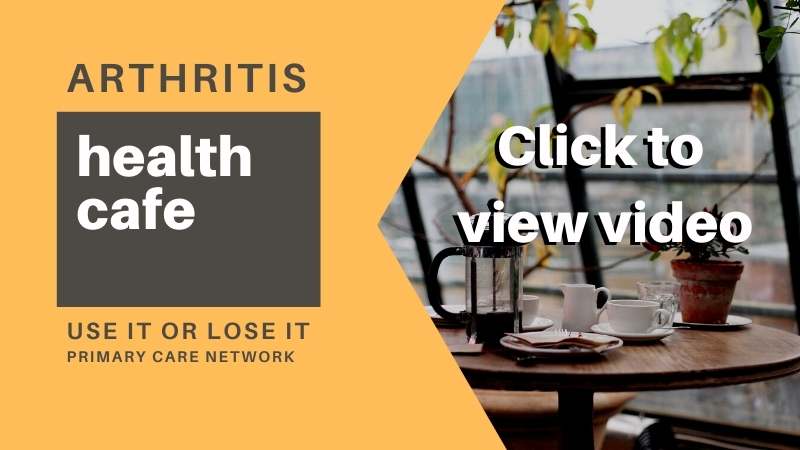 Click here to learn more about the Red Deer Primary Care Network.
Alberta Opposition calling for Olymel Outbreak Inquiry
From the Alberta NDP
NDP DEMANDS PUBLIC INQUIRY INTO OLYMEL OUTBREAK,  CALLS FOR PROTECTION FOR WORKERS, NOT CORPORATIONS
Alberta's NDP is demanding an immediate public inquiry into the mishandling by both the UCP government and Olymel of a deadly COVID-19 outbreak at a meat-processing plant in Red Deer, and is seeking a commitment from the Minister of Justice that he will not intervene with legislation to protect potentially negligent corporations from lawsuits launched by victims' families.
As of Wednesday, at least three Olymel employees had died as a result of the outbreak, which began in November and has seen more than 500 cases of COVID-19 confirmed to date. The NDP has also learned that three employees are currently fighting for their lives in intensive care. The Government of Alberta ignored calls for the plant to be closed, even as cases skyrocketed.
"We need to get to the bottom of who is responsible for these senseless, tragic deaths," said NDP Leader Rachel Notley. "People with no choice but to continue working in unsafe conditions have gotten sick and died. We need to hold those responsible accountable and develop new practices to prevent tragedies like this in the future."
During a town hall meeting Tuesday night, UCP Minister of Health Tyler Shandro said Minister of Justice Kaycee Madu was working on legislation to eliminate liability in relation to COVID-19 illness and death for corporations and businesses
"This Government should focus on preventing workers from further injury and death, not covering up the negligence that's already occurred around these tragedies," Notley said. "We call on the UCP Government to reverse these plans."
The NDP is also demanding an inquiry into the Olymel outbreak and the overall history with respect to worker safety in the meat-processing industry during the COVID-19 pandemic.
The Olymel outbreak is now the deadliest linked to a meat-processing plant in Alberta during the pandemic. The outbreak at High River's Cargill plant last year saw two workers die and more than 1,500 cases of COVID-19 confirmed — it remains the largest since in Canada during the COVID-19 pandemic.
"Overall, while meat-packing plants have occurred in several other provinces, only in Alberta have people died, with the number currently standing at six," Notley said.
The NDP is also supporting the call from the United Food and Commercial Workers that the Olymel plant not reopen as planned Thursday and remain closed until worker representatives are satisfied that enhanced health and safety protocols have been put in place to prevent further spread of COVID-19.
"We find ourselves in the same crisis as we were with Cargill," said NDP Labour Critic Christina Gray. "Albertans should remember that the UCP's own Agriculture Minister lied to those workers and told them the plant was safe just days before the operator shut it down,"
MLA Gray previously called for a formal inquiry into the Cargill outbreak and another at the JBS plant in Brooks that saw more than 650 workers infected and one die. To date, the call for an inquiry has been ignored by the UCP.
"Clearly Jason Kenney and the UCP don't care about the workers in these plants," Gray added. "We know that a survey of Olymel workers found three quarters feel nervous or scared to return to work and do not trust the employer to keep them safe. As well, over half of the workers surveyed said they didn't trust the UCP Government to keep them safe.
"How does this Premier possibly justify allowing this plant to reopen when he hasn't done a thing to reassure these workers that they won't become sick or potentially die?"
The NDP will also be drafting a letter to Minister of Justice Kaycee Madu that demands he rule out legislative protection for Olymel, Cargill and JBS. A class-action lawsuit has already been launched against Cargill.
"The UCP wants to let these massive, profitable corporations wash their hands of these horrific incidents and, meanwhile, grieving families of lost loved ones will see nothing but more pain and suffering," Notley said. "This government has a long track record of backing wealthy CEOs and screwing over workers. Enough is enough."
In the U.S., 16 states have brought in legislation or immunity provisions to protect businesses and corporations from liability related to the pandemic.