Westerner Days Attendance Off To A Great Start!
The 2017 Westerner Days Fair & Exposition started Wednesday, July 19 with over 13,500 people in attendance. People crowded the streets of downtown Red Deer to watch the Westerner Days Parade, presented by Holiday Inn & Suites, and thousands of fans attended the Jess Moskaluke Main Stage show in the ENMAX Centrium with Nice Horse and Hey Romeo, presented by Real Country 95.5 and Real Country 93.3.
The Parade, which is the annual event that kicks off Westerner Days, had 136 entries participate this year. The winner of the Grand Award, sponsored by Etek Office Supplies, was Blue Grass Nursery, Sod & Garden Centre with their princess themed float, complete with an enchanted forest and Cinderella carriage. They also took home the 1st place award for a Commercial Entry. For a complete list of winners, visit the Westerner Days website under Community Events.
New this year, the 2017 Westerner Days Pony Steeplechase Championship Series saw the smallest horses with the biggest hearts take centre stage on the Race Track prior to the Red Deer Motors North American Pony Chuckwagon Championships. You still have a chance to see these little animals in action; races are at 4:30 pm daily, except for Sunday when they show at 12:30 pm.
Fair attendees can win Grub Hub cash by participating in the Openhwy "Come Together and Get Social" contest, sponsored by Plato's Closet. Use free access areas to Shaw Go WiFi and post your stories on social media. Fair-goers should use #WesternerDays and #TicketsAlberta to win daily prizes! If they are a winner, they will be notified day of and can pick up their prize at the Guest Services booth.
Speaking of the Grub Hub, over 25 food vendors are available on site. With everything from mini donuts to mac n' cheese and elephant ears, there's something sure to please the taste buds of everyone in attendance.
Fans of Jess Moskaluke were thrilled to see her perform, including Jr Reporter Hayden Brilz (age 7) who was able to interview the Canadian songwriter for Shaw TV. You can catch that interview on The Community Producers: Westerner Days Edition.
Tonight, Thursday, July 20, the ENMAX Centrium Main Stage will be taken over by Chilliwack and Kim Mitchell. The show begins at 8:00 pm, but fans can receive reserved floor seating tickets (free with gate admission) by going to the Tickets Alberta Box Office at 4:00 pm.
For a full list of events and other Fair information, click here.
Fair Attendance
Wednesday, July 19, 2017 – 13,583
Record – 15,410 set in 2010
Red Deer Motors North American Pony Chuckwagon Championships
Top Four Wagons from Wednesday, July 19, 2017
1st – Louie Johner – Wei's Westerner Wear, Red Deer 1:15:82
2/3 Split – Lee Anderson – A1 Rentals, Camrose/Wetaskiwin 1:17:10
2/3 Split – John Stott – K. Jochem Contracting Ltd, Innisfail 1:17:10
4th – Jack Stott – Alberta Milk, Edmonton 1:17:49
Parade Winners
Grand Award (Etek Office Supplies) – Blue Grass Nursery, Sod & Garden Centre
Grand Award Honourable Mention (Pivotal Chartered Professional Accountants) – Alberta Motor Association (AMA)
Adult Community Organization (Red Deer Overdoor) – Parkland Class/Relax Crew
Big People/Little People (Prairie Office Plus) – Ashley & Friends Playschool
Civic Organization (ProVerus LLP) – Stettler Board of Trade
Collector Vehicles (Fas Gas Plus) – Renny & Shannon Ceccato
Comic and/and Novelty (Peters' Drive-In) – Curves
Commercial Float (Nymans Trophies Awards Promotionals) – Blue Grass Nursery, Sod & Garden Centre
Decorated Vehicle (Copper Kettle Fudge Co.) – Red Deer Child Care
Professionally Decorated (Doctors EyeCare) – Alberta Motor Association (AMA)
Horse Hitch (Triple A Electric Ltd) – Double Tree Village & Museum
Riding Group (Raven Printing) – Electric Strides Drill Team
Canada agrees to take part in WTO talks to waive patent protections on vaccines
WASHINGTON — Canada's international trade minister says the federal government will take part in talks to waive the global rules that protect vaccine trade secrets.
Mary Ng made the announcement today in the House of Commons. 
The move puts Canada squarely onside with the United States, which surprised and delighted progressive anti-poverty groups Wednesday when it agreed to the negotiations. 
In theory, a waiver would make it easier for developing countries to import the expertise, equipment and ingredients necessary to make their own vaccines. 
The pharmaceutical industry says a waiver won't have the desired effect and would undermine the development of innovative drugs. 
Other medical experts say a waiver would take too long, and the developed world should focus instead on ramping up existing production. 
This report by The Canadian Press was first published May 6, 2021. 
The Canadian Press
Canada may find it challenging to reach herd immunity from COVID-19, experts say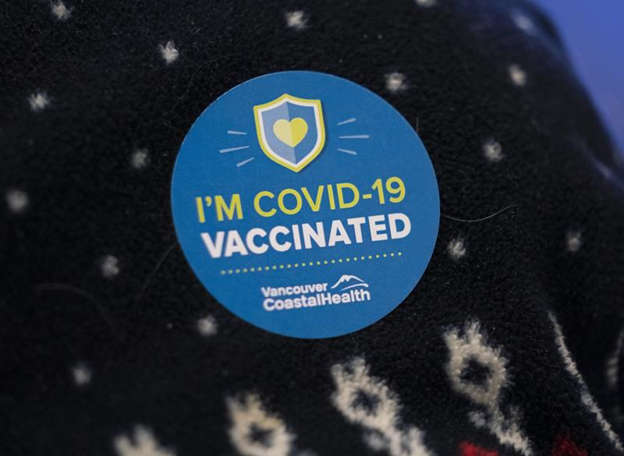 Herd immunity may not be reached in Canada but a return to life similar to that before COVID-19 is possible through immunization, experts say.
Such immunity is achieved when enough people are immune to a virus, either through vaccinations or natural infections or a combination of both.
Prof. Paul Tupper of Simon Fraser University's mathematics department said herd immunity is unlikely to happen with COVID-19 for a few reasons.
The virus is being transmitted worldwide, which means it is reintroduced in different places across borders and immunity through vaccination and infection doesn't last permanently. The vaccines don't seem to be completely effective against some of the new variants, he said.
"So, I think what is more likely to happen is that we end up in a situation like we have with seasonal flu," Tupper said.
"We have to live with the flu, and I think something similar is going to happen with COVID."
The level of immunity among the population also changes with the variants, especially the more transmissible strains, he said.
Sarah Otto, a University of British Columbia professor, said the disease's reproductive rate is hard to pinpoint, which makes it difficult to establish a herd immunity target. Otto is an expert on the mathematical models of pandemic growth and control in the university's zoology department.
The reproductive rate is the number of additional people infected by a single person with COVID-19, which has also changed because of the variants, she said.
Canada might also fall short of herd immunity because people can still get infected after vaccination, even if they are less likely to develop symptoms, she said.
"We don't yet know how effective vaccines are at reducing transmission from person to person and that matters a lot," Otto said.
Vaccinated people are getting fewer infections but those who do can still suffer severe symptoms, she said
"Before the pandemic, we didn't have working vaccines for coronaviruses, so we don't know exactly what the outcomes are going to be. It's very unusual to have a disease with such wildly differing outcomes, with asymptomatic individuals and severely affected long haulers. How are vaccines going to change that mix? We don't really know why the severe cases are so severe."
Tupper said public health guidelines will change as more people get vaccinated.
"But the goal of eradicating COVID just does not appear to be realistic."
Dr. Isaac Bogoch, an infectious disease specialist at the University of Toronto, said vaccines can significantly reduce transmission rates, regardless of whether Canada reaches herd immunity.
"Some communities might have no transmission while other communities, even within the same province, might have some low levels of transmission and it's all based on vaccine status," he said.
"But regardless, we will achieve very, very low rates of transmission in our communities because of vaccination."
Community level immunity is when a virus is not completely eliminated, he said.
"There may be some transmission of COVID-19 but sporadically with small outbreaks or with low levels of transmission, while most people are largely unaffected due to widespread vaccination."
It had been suggested that herd immunity could be reached when about 70 per cent of the population is vaccinated, but now researchers don't know what level of protection is required because of the variants.
Otto said there are more questions than answers at this point.
"With every partial answer we get two or three more questions. These are hard and tricky issues and I wish we were less uncertain, but that is the truth of the matter."
This report by The Canadian Press was first published May 6, 2021.
Hina Alam, The Canadian Press