Central Alberta Entrepreneurs Receive New Support
Two-year business incubation and acceleration program launches in Central region
$600,000 has been awarded to the Red Deer Downtown Business Association, as part of a regional economic development partnership, to launch Catapult Entrepreneurs, a business incubation and acceleration program that will support business start-ups and innovators in Central Alberta. This funding comes from Alberta Economic Development and Trade, and is part of the Alberta Entrepreneurship Incubator program, a $10-million pilot project delivered through Alberta Innovates over two years.
Catapult Entrepreneurs will give entrepreneurs access to professional business development advisors who can help them move their ideas forward, navigate greater innovation system supports and nurture the development of companies during the startup period.
"The Red Deer Downtown Business Association is thrilled to serve as the project sponsor and fiscal agent for this project. We're excited to take leadership in sparking economic growth in Red Deer and across the region, and look forward to working in partnership with key economic development stakeholders in Central Alberta. This innovative project comes at just the right time, and Central Alberta is ready and well positioned for significant business growth."
Amanda Gould, Executive Director, Red Deer Downtown Business Association
The project launched in Red Deer on April 1st and additional incubation satellite sited are currently being established throughout the region.
For more information, contact:
Danielle Klooster, Senior Business Development Advisor, Catapult Entrepreneurs
403.391.8443 [email protected]
Rogers, Shaw, Quebecor sign definitive agreement on planned sale of Freedom Mobile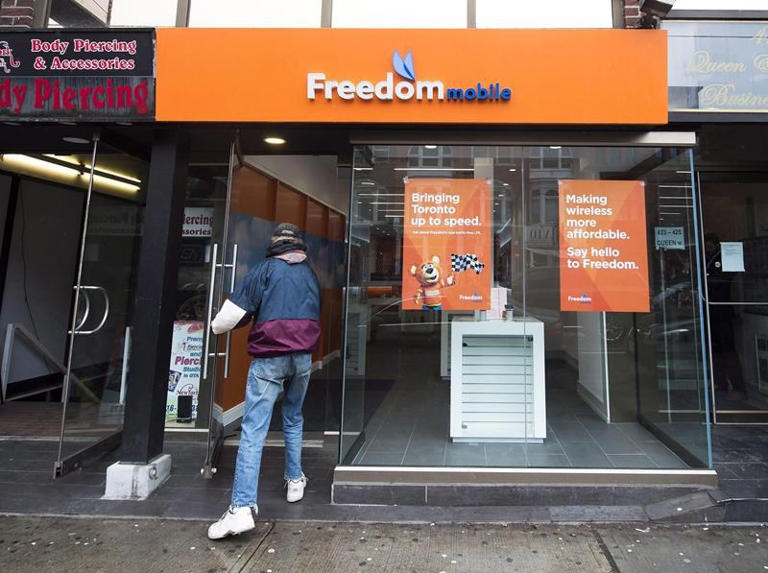 TORONTO — Rogers Communications Inc. and Shaw Communications Inc. have signed a definitive agreement with Quebecor Inc. that will see the Montreal-based telecom company acquire wireless carrier Freedom Mobile Inc.
Rogers will sell Shaw-owned Freedom to Videotron Ltd., which is owned by Quebecor, for $2.85 billion in a deal it hopes will appease the concerns of federal regulators about its proposed takeover of Shaw.
The parties say the agreement is consistent with the terms agreed upon on June 17 when the deal was first announced, and is subject to regulatory approvals and the closing of the merger of Rogers and Shaw.
Quebecor will buy all of Freedom's branded wireless and internet customers as well as all of Freedom's infrastructure, spectrum and retail locations in a move that would expand Quebecor's wireless operations nationally.
The parties say the combination of Freedom and Videotron will create a strong fourth national carrier and address the concerns raised by the Commissioner of Competition and the Minister of Innovation, Science and Industry regarding the Rogers-Shaw transaction.
The definitive agreement comes as Rogers continues to deal with the fallout from the July 8 service outage that impacted millions of Canadians for days.
This report by The Canadian Press was first published Aug. 12, 2022.
Companies in this story: (TSX:RCI.B, TSX:SJR.B, TSX:QBR.B)
The Canadian Press
Canadian Press NewsAlert: Unifor elects Lana Payne as president
TORONTO — Canada's largest private-sector union, Unifor, has elected Lana Payne as its new national president after former president Jerry Dias stepped down earlier this year.
More coming.
The Canadian Press