Business Stoplight: La Boheme Beauty & Skin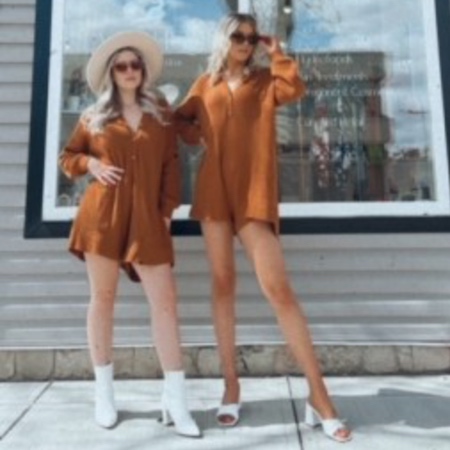 This week's Business Spotlight shines on La Boheme Beauty & Skin. This Amazing place offers a truly remarkable atmosphere, Leaving you feeling pampered and special. Don't just take our word for it. Check out their Facebook page to see all the fuss about La Boheme Beauty & Skin | Facebook
What is your business?
Beauty, Medical esthetics, and Retail businesses. The services are luxury + Modern, and the retail is local and curated.
What makes your business unique?
My business is unique because it is a full-service beauty studio with a bridal or event glam area for large groups. The retail is also uniquely curated and local.
What are some products/services that you offer?
Medical Skincare likes Glymed pluss & Medi Kate, NUDA sunless products, Wide-brimmed hats, Clothing, Make-up, Brows, Spray Tanning, Facials and more.
Why did you choose Downtown Red Deer as the location for your business?
I like the Traffic, Various businesses and cozy feeling.
What do you think makes Downtown vibrant?
The people, The businesses and the mature Landscape
I love Downtown Red Deer because…
Of the vibrance & diversity
Follow La Boheme Beauty & Skin on social Media
La Boheme Beauty & Skin | Facebook
PRO MAKE UP + BROWS + SKIN (@labohemebeautyandskin) • Instagram photos and videos
Food inflation in Canada shows signs of easing, but grocery prices to remain high
A woman shops for produce in Vancouver, on Wednesday, July 20, 2022. Food inflation appears to be easing in Canada but experts say consumers shouldn't expect lower prices at the grocery store. THE CANADIAN PRESS/Darryl Dyck
Food inflation appears to be easing in Canada, but experts say shoppers shouldn't expect lower prices at the grocery store.
Statistics Canada says the cost of groceries in February rose 10.6 per cent compared with a year before, down from an 11.4 per cent year-over-year increase in January.
Yet a falling food inflation rate doesn't mean the price of food is coming down.
Instead, it means prices are rising less quickly, signalling the worst of the era of grocery price hikes could be behind us.
Sylvain Charlebois, director of the Agri-Food Analytics Lab at Dalhousie University, says the food inflation rate is expected to continue to cool throughout the spring and into summer.
But he says Canadians may still experience sticker shock at the grocery store as some food prices are still significantly higher than a year ago.
This report by The Canadian Press was first published March 21, 2023.
Alberta moves to force oilpatch to pay owed taxes above 'threshold' amount
The Alberta government says it's moving to force oilpatch companies to make good on their unpaid municipal taxes.
Energy Minister Peter Guthrie says he's issued an order that blocks companies from acquiring or transferring licences on wells or other assets if their unpaid taxes exceed a threshold amount.
That threshold is yet to be determined and will be set by the Alberta Energy Regulator and Alberta Municipal Affairs.
Alberta Energy says in a release that once the threshold has been established, companies that don't meet it will be targeted for collection.
Rural Municipalities Alberta has said energy companies owe the municipal districts in which they operate a total of $268 million.
Paul McLauchlin of the group says the order will help reduce the unpaid tax burden on its members.
This report by The Canadian Press was first published March 20, 2023.
The Canadian Press