Bug in a Jar – Isolation 101
Isolation 101: Bug in a Jar
I awoke from a dream. I was walking through sand. The weight of my body pulled me down. Was it quicksand? The feeling of entrapment jolted me.
It's been 40 days and 40 nights without any human contact. It has become a physical thing, extending past the difficulty of the mental strife. I can feel it in my joints and in my bones. It actually hurts. My body has a new vibration, like a rough running carburetor. The functional machine I had been is broken.
I feel like a bug in a jar
If we are all energy, as I believe, it explains how this feels. It feels like dehydration of my soul. It feels like all of the energy has been sucked out of me through a straw. It feels like I am carrying a piano, that is carrying an elephant, that is carrying the world. There is simply no place for my wonderful, plentiful, bountiful energy to go, and with none coming in, that symbiotic exchange that is as natural as breathing is no longer happening.
Yet I am still this massive energy factory. I throw some of it into the world, hoping it will land somewhere good and needed. The rest rebounds off of my walls. Some simply drifts into the abyss.
At least before, I could be in a hot room with other yogis and we could let each other's energy fuel our souls, like osmosis.
I am not appeased by zoom. I have all but stopped texting. I am not interested in television. I'm past the point of binging on anything, even cookies. There's nothing that will soothe me. Nothing replaces people. Period.
I feel like a bug in a jar. Some bratty kid came along and put me in a jar. I am a bug in a jar. Sometimes the kid shakes the jar…
Sometimes I see a flash of light. It is not the sun. It is the hot, searing magnification of this situation.
I am a bug in a jar. My jailer plucked me out and pulled off all my limbs. I am now a bug in a jar, with no limbs.
I did not expect the physical part of this isolation. How could I? I have talked to people about the various ways we are sheltered in place. Some people are alone, like me. Others have their family. Some have a roommate, or friend. Some are in a care home. In each scenario there are challenges, difficulties and obstacles. Because I have empathy, I can let myself imagine how hard it would be in a worst-case, or bad case version of any of them. There is no good place to be forced to isolate. Period.
I was deeply in need of a hug, or any simple human touch. People say at least knowing other people are in the same situation makes it better. At least knowing some people are worse off makes it better. These things are all true. But nothing makes it better. Period.
Yesterday, I reached my breaking point. I was proud of how I handled the complete loss of my yearly income due to the full stop cancellation of large live music events, which is how I make my living. I was proud of how I was handling being alone. I was proud I had not reverting to the default and repeat cycle of self-pity and pacifying. But then someone I love was admitted into the hospital. Now I'm a bug in a jar with no limbs and I can't go be there. Even if I had my legs, it's not allowed.
"…My jailer plucked me out and pulled off all my limbs…"
When I was struggling with isolation before this all happened, I gained many important skills for living better and coping during trying times, but I realized I did not have a crisis plan, despite having a plan for almost everything. I suppose you don't know you need one, until you need one. I thought I knew the people I could ask for help, but I realized I was wrong. There were times I told friends I was struggling and they didn't understand I needed help. Once I even used the actual words "I am in emotional distress" and eight months later I have still not heard from the person I said that to.
Yesterday I enacted my new crisis plan. This plan includes a list of friends I have previously and specifically asked to verify, "if I tell you I need help, will you believe me?"
I asked for help and the cavalry arrived. At first, I just explained what was wrong and was told it's okay to cry, so I did. I. Then I was told everything is going to be okay, because you need to hear it will be okay. Later, the cavalry brought so many donuts, along with wine and take-out.
The cavalry also gave me a hug.
There's no way to describe getting the one thing you've needed after more than 40 days of having no human contact. We knew there was a small risk in the hugs. But it was necessary to take the risk. You can't leave a man down. You wouldn't leave a person in the middle of the street as bus with no breaks hurtling towards them. You can't leave the damsel tied to the tracks when the train is chugging towards her. Yesterday, I got a hug and some time, love and laughter with two friends who came to pick me up off the ground. I was told the mission was not just for me; they needed it too. I said we had to fill our collective souls. We need people. Period.
With all the rules we currently have in place, we can't lose our basic human kindness. We can't lose our compassion, and we need to have empathy for everyone and everything, even if we can't possibly understand. I am not condoning the practice of breaking the two metre distancing rules, in fact I was following them to the letter without exception until I could not carry on without help. Yesterday required us to break them. I was a bug without limbs in a jar who was dying, and today I am just a little bit more myself.
I wrote this, so that's a good sign.
Ilan Cooley is an Edmonton based entrepreneur and writer. She is a an avid traveller, rescue dog mama and advocate of kindness and community.
You can read a recent story featuring Ilan that was published in the Globe and Mail on April 27, 2020. Here is a a recent video story featuring Ilan and this topic on Global TV Edmonton.
Celebrate Canadian Environment Week by Volunteering at the Green Deer River Valley Cleanup, June 10!

From the Waskasoo Environmental Education Society
Formerly called the Red Deer River Cleanup, the Green Deer River Valley Cleanup will take place at the Kerry Wood Nature Centre from 12:00–3:30 p.m. on Saturday, June 10, 2023.
This annual spring initiative draws volunteers from across the city to join forces to keep our waterways clean and safe by spending the afternoon picking up litter near the Red Deer River and in the surrounding river valley.
Refreshments and prize raffle to follow litter cleanup! There will be over $1500 in prizes for volunteers; including two grand prizes donated by NOVA Chemicals. Each grand prize includes one full-size patio heater.
How it works:
1. Meet at the Kerry Wood Nature Centre field any time between 12:00 p.m. (noon) and 1:00 p.m. to receive your supplies and begin cleaning litter along your assigned route. Children 12 & under must attend with an adult.
2. Return to the Kerry Wood Nature Centre between 2:00 p.m. and 3:00 p.m. to hand in your unused supplies and enjoy some light refreshments.
3. Prize raffle will begin shortly after 3:00 p.m.
Suggested to please wear/bring:
• Visible, weather-appropriate clothing
• Closed-toe walking shoes
• Hat
• Water bottle
• Sunscreen
• Bug spray
• Gloves
For more information:
• Visit https://www.waskasoopark.ca/kerry-wood-nature-centre/green-deer#riverCleanups
• Email [email protected]
• Phone 403-346-2010
Creating a population of citizens interested in, aware of, concerned about and involved in their natural and cultural history.
The Green Deer River Valley Cleanup is made possible thanks to the generosity and support of NOVA Chemicals, INEOS Canada Partnership, Friends of the Kerry Wood Nature Centre, and The City of Red Deer.
Tour the 2023 Red Deer Hospital Home Lottery grand prize dream home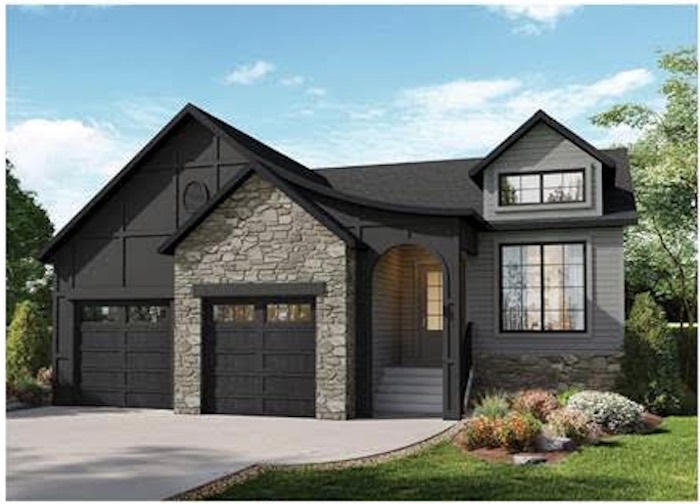 Later this month, someone is going to win this 3,049 sq ft beauty, built by Sorento Custom Homes.
The 4 bedroom, 3.5 bath bungalow is located in the new Evergreen neighbourhood, backing on to protected green space which a lucky family will be enjoying through a large wall of windows, and a cozy screened patio.
Don't wait any longer to buy tickets for a chance at 124 prizes valued at over 1.2 million dollars. And.. Don't forget the Mega Bucks 50 Raffle which is over a half million dollars – winner takes half!
Major prizes also include a 2022 Extreme Outdoors Mini MAX trailer, LG 55″ TV, Patio furniture set, Daymak Electric Bike, Camping set, Dyson Cordless Vacuums, Hisense portable air conditioner, Gyroor Scooter, PADERNO cookware set, and a Cuisinart small appliance package. But let's take another look at this dream home.
Tickets start at only $25 each!
CHECK OUT OUR GREAT TICKET PACKAGES
1 for $25 • 5 for $75 • 10 for $125 • 25 for $250
Over $1.2 Million in prizing to be won!
Win half of an increasing jackpot of up to $1,000,000
$10 EACH | 10 FOR $25
25 FOR $50 | 50 FOR $75
Win half of the current jackpot of: