Ilan Cooley is an Edmonton based entrepreneur and writer. She is a an avid traveller, rescue dog mama and advocate of kindness and community.
You can read a recent story featuring Ilan that was published in the Globe and Mail on April 27, 2020. Wath this recent video story featuring Ilan and this topic on Global TV Edmonton.
__________________________________
Original article follows
Isolation has been a predicted social epidemic for a while now. Younger generations don't know a world before apps and social networks, and our large population of beloved boomers will face increasing challenges of loss and solitude. Then last week happened.
I have had this itchy need to write something about this for a while, but now it is impossible to ignore. The things I write often demand to be let out. I didn't want to seem like a doom spreader, because I'm actually an optimistic realist, and I know nobody wants just another seemingly negative thing in their feed.
However, I feel uniquely qualified to express this.
I cannot deny I have a blessed life. I have a roof over my head, a successful business (for now), two quirky pets, good friends and a loving family, but I am alone most of the time. Solo entrepreneurship and, let's call them 'a series of unfortunate events', led me to being alone more since last summer than I have ever been. For the first time ever, I felt the negative effects of it.
It's been awful.
I've always been a lone wolf, fiercely independent, and comfortable in my own company. I felt I was prepared to handle whatever came my way. With all of its ups and downs, I thought I was as likely as anyone else to continue to handle life's many lessons. I'm a strong person. I'm resilient. I'm a fighter.
I was wrong.
Like all things, dealing with a challenge is a process. The pity party portion of the program lasted four months. I spent most of that time alone. I focused on the things knew how to do, like running my business, but there were also some pretty major changes in the workisphere, and even that didn't feel familiar.
"…In the midst of this, I experienced something else. A peripheral 'noise' detox of sorts…"
Around Christmas I hit my breaking point. I usually love getting together with friends, sharing the fudge I make, exchanging gifts, and spreading the cheer and joy of the season, but aside from a few people who lovingly stood by me and knew what I was going through, I suffered mostly in silence.
Many of the people usually present in my life were not there. To be fair, some of them died, which were some of the unfortunate events. Other people I care about were also struggling, for which I have endless compassion. Some just disappeared. I still have two undelivered Christmas gifts in my closet, lovingly tagged for close friends I haven't seen in months. I hope I will still get the chance to give them. It has been a very unusual time.
The pity party involved endless tears, wine, unspeakable sadness and a trip into a place I didn't like. A place of agonizing isolation. The second phase of the process is still ongoing. It involves accepting the friendship of those who still choose to be in my life, guitar lessons, long overdue trauma counselling for my chronic pain, yoga, group training sessions, eating better, reading more, and no wine. I even saw a medium. Apparently, even in isolation, I'm not idle.
In the midst of this, I experienced something else. A peripheral 'noise' detox of sorts. It gets really strange when things grind to a halt. I describe it as what I imagine it might feel like to blaze through the earth's atmosphere as a meteor. You feel hot, and it's like you're about to explode, or implode, or both. It is a fiery ball of chaos, until you break through. It feels foreign to shed the 'too much of everything' our world constantly throws at us. The cycle of too many meetings, phone calls, deadlines, texts and commitments. Take solace in this pause. I actually think that part is healthy. Once the detox is done, I promise it feels better.
"…My advice is to be kind with other people's pain and struggles…"
The reason I'm writing this now is I feel a strange sense of community forming around the isolation that is being imposed on the collective "us." I've lived alone and worked alone for many of my 18 years as an entrepreneur, but this recent experience has been different. It has gutted me, tested me, and brought me to my knees. It made me dig deep inside for the strength to get up. My mum says, "you're like me. We get knocked down, but we get back up again." I hope she's right. I think she's right. I'm trying.
This has not been easy. It's not comfortable to admit things like, I'm hurting, I'm struggling, I'm lonely. I need help. I've found expressing this kind of truth doesn't sit well with most other people. There have been a lot of blank stares, interjections that it can't be that bad, some unreturned phone calls, and texts that went into the abyss.
Being alone can be wonderful, but being lonely is another thing. It can be devastating. I fear many more people will soon understand how it feels and that worries me. I want others to be okay, so maybe I can help, even just a little. My advice is even if you're struggling and even if at first people don't seem to understand, don't let go of the ones you care about. Let them stay tethered to you. We need each other. Don't let someone else's struggle make you walk away.
I believe we are inherently social beings. We gravitate towards love, laughter, joy, congregation, sharing and caring for one another. The obstacles currently in our way are not going to make us feel good. It's going to be really tough, but we can take some comfort in knowing we are all in it together.
My advice is to be kind with other people's pain and struggles. We do not know how a situation or circumstances may impact an individual. Don't try to explain away someone's reality as unimportant. If you don't know how to respond, just say "I'm here for you," "I care about you," "you are important to me," or "I love you." If you can't ask "what can I do to help?" because you have nothing left to give, that's okay. Be honest and communicate. Don't just walk away. We need each other now more than ever.
So, from my isolated little world to yours, I'm still here. I'm here for myself, but I can also be here for other people too. I can still do that. I want to do that. If isolation gets you down, don't stop telling people how you're feeling and don't stop checking in on others. Rely on the people who want to be there for you. I promise there are people who do.
This story was published originally on March 18th, 2020.
Ilan Cooley is an Edmonton based entrepreneur and writer. She is a an avid traveller, rescue dog mama and advocate of kindness and community.
Listen: Ryan Jespersen, Lynda Steele, J'Lyn Nye are joined by writer Ilan Cooley: The Untold Toll of Online Trolls
Youth HQ Acquires Professional Building – Establishing the Centre For Social Impact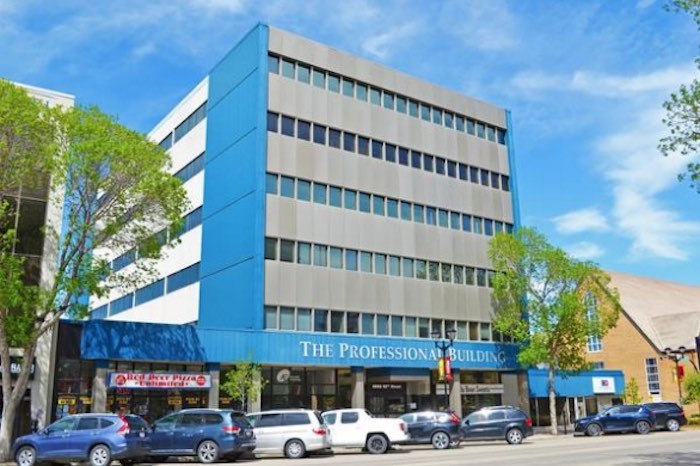 Youth HQ is pleased to announce that the Professional Building located at 4808 50th Street downtown will soon become the Centre for Social Impact. Supporters of the building share in the vision of providing charities and non-profit organizations access to a centrally located unique building that offers affordable office, program, and meeting space. The building has had substantial upgrades and enhancements that will serve tenants well into the future.
Red Deer has long identified a need for a unique building dedicated exclusively to charitable activities. An inspiring place where charities and non-profit organizations collaborate. "Charities and non-profits are often subject to locations throughout the city based on affordability. With continuing rising operational and facility costs such as rent, utilities, and available space, charities and non-profits face challenges. The Centre for Social Impact will respond to these challenges so organizations can focus on what they do best –create impact in our community." states Rob Lewis, Executive Director, YouthHQ.
The property was donated by Maclab Properties Group, a private real estate group founded in Edmonton in the 1950's. Maclab has a long history of strong support for the non-profit community across Alberta and was excited to contribute to this project. Youth HQ took possession of the building March 6, 2023. Tenants can look forward to affordable office space, shared meeting space and common areas, available reserved parking, affordable IT support on site, and exceptional ongoing building maintenance.
Interested tenants are encouraged to contact Rob Lewis, Youth HQ for more information.
Youth HQ is also looking for a donor who shares in this vision of creating a place that will benefit the community for years to come. This donor (individual or corporate) would have title name to the building – ___________________ Centre for Social Impact.
This is an exciting time for charities and non-profit organizations in Red Deer. The need for a location dedicated to social impact is finally a reality. Thank you to all our supporters for sharing in our vision and making the Centre for Social Impact a reality that will benefit Red Deer well into the future.
EXECUTIVE SUMMARY
Red Deer has long identified a need for a unique building dedicated exclusively to charitable activities and maximizing social impact. The proposed Centre for Social Impact (CSI) would be an inspiring place where charities and non-profit organizations can collaborate; a place centrally located where families can readily access a variety of supports and services; a place where organizations can share resources and minimize rising operating costs; and a place with in-house maintenance and operational supports.
Charities and non-profits are facing numerous challenges that threaten their ability to fulfill their respective missions. Rising operational costs (rent, utilities, service supports, insurance, etc.) directly influence the impact of the public donated dollar. Combining these rising costs with an increased demand for services limits the capacity for these organizations to respond to those needs. The ever-increasing competition for a declining public dollar has never been greater than it is today. The post-pandemic reality for charities and non-profits that were able to weather the storm the past three years, combined with the present economy, has compounded these challenges. The need for a building dedicated to social impact has never been greater.
Youth HQ has recently acquired a building that will not only benefit the services within Youth HQ but will also directly benefit many charities and non-profits in Red Deer and Central Alberta. The Professional Building, located on Ross Street, will become the Centre for Social Impact for the purpose of supporting charities and non-profits.
The property was donated by Maclab Properties Group, a private real estate group founded in Edmonton in the 1950's. Maclab has a long history of strong support for the non-profit community across Alberta and was excited to contribute to this project.
ABOUT YOUTH HQ
Youth HQ has been serving Red Deer and Central Alberta since 1976. Youth HQ is the administrative structure that presently oversees Big Brothers Big Sisters of Red Deer and District, BGC (Boys and Girls Club) of Red Deer & District, the 49th Street Youth Emergency Shelter, and Camp Alexo. This organizational structure with one Board of Directors, one Executive Director, and one administrative team supports all the entities described. Consequently, the publicly donated dollar goes much further in directly impacting the children and families we serve. Youth HQ was the first organization in Canada to bring two nationally affiliated charities under one roof.
Several similar organizations across Canada (particularly in Alberta) have since established similar operational structures. Youth HQ supports more than 2,200 children and families annually.
Youth HQ has a well-established track record of success and has proven its ability to embrace ambitious ventures for the purpose of enhancing social impact. Examples include the tremendous expansions of BGC programs and services into 13 surrounding locations within Central Alberta and the 3-million-dollar Camp Alexo Facility Master Plan that now serves numerous groups and organizations throughout the year.
Our agency tagline with BGC is "Opportunity Changes Everything". This incredible opportunity will create positive change not only for Youth HQ but also for many charities and non-profits in Red Deer and Central Alberta.
IMPACT TO CHARITIES AND NON-PROFITS
• Centrally located with easy transportation access
• Readily accessible to numerous services and supports under one roof
• Low and affordable sq ft rental rates
• Small office space or large office spaces available
• Meeting rooms readily available
• Large workshop/training or meeting space in lower level
• Low cost on-site IT tech support
• Ample parking in the downtown core
• Building maintenance and security
• A building that has significant improvements and upgrades
• Shared common areas.
• Opportunities for organizations to collaborate readily as needed.
• Less dollars dedicated to operational expenses.
• More dollars dedicated to programs and direct services.
CLIENT IMPACT EXAMPLE
A Single parent mother with 3 children visits the Centre for Social Impact for services and supports. After receiving some counselling and being connected to a support group she discovers that there are other services which can offer support for her children. The 8-year-old girl is matched to a mentor in the Big Brothers Big Sisters program. Her two boys are put on a waiting list for a mentor, but are connected to BGC, and become registered in the community-based after school program in Fairview. The impact of this story is that the mother was able to walk into one door and get connected to four organizations offering supports for herself and her children. Agencies will also be able to collaborate more effectively with one another in support of the families and community we all serve.
Recovering addicts from Red Deer Dream Centre brewing up a very unique fundraiser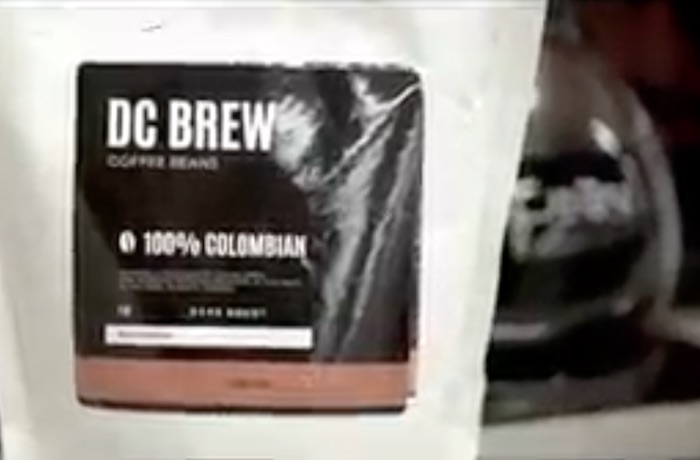 Red Deer's newest #socialenterprise straight from the #rddc, #dcbrew! Amazing coffee all the while, Helping support men in recovery, one bean at a time.
The Red Deer Dream Centre is a 40-bed addictions treatment facility where, in an atmosphere of hope and love, people can find life, restore their dignity, and find purpose in living a life in freedom from addictions.