Bjorn Lomborg shows how social media censors forgot to include the facts in their fact check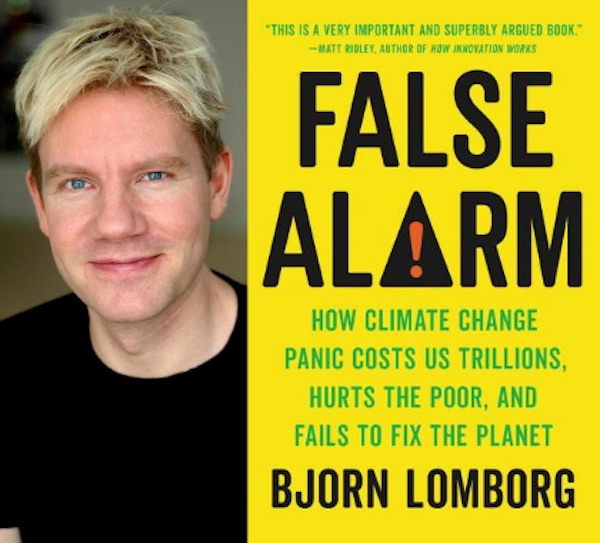 Dr. Bjorn Lomborg is president of the Copenhagen Consensus Center, and visiting fellow at the Hoover Institution, Stanford University. The Copenhagen Consensus Center is a think-tank that researches the smartest ways to do good. For this work, Lomborg was named one of TIME magazine's 100 most influential people in the world. His numerous books include "False Alarm: How Climate Change Panic Costs Us Trillions, Hurts the Poor, and Fails to Fix the Planet", "The Skeptical Environmentalist", "Cool It", "How to Spend $75 Billion to Make the World a Better Place", "The Nobel Laureates' Guide to the Smartest Targets for the World 2016-2030" and "Prioritizing Development: A Cost Benefit Analysis of the UN's SDGs".
The heresy of heat and cold deaths
A group of campaign researchers try hilariously, ineptly — and depressingly —to suppress facts
TL;DR. A blog, claiming to check facts, does not like that I cite this fact: the rising temperatures in the past two decades have caused more heat deaths, but at the same time avoided even more cold deaths. Since this inconvenient fact is true, they ignore to check it. Instead, they fabricate an absurd quote, which is contradicted in the very article they claim to 'fact-check'.
166,000 avoided deaths
Cold deaths vastly outweigh heat deaths. This is common knowledge in the academic literature and for instance the Lancet finds that each year, almost 600,000 people die globally from heat but 4.5 million from cold.
Moreover, when the researchers include increasing temperatures of 0.26°C/decade (0.47°F/decade), they find heat deaths increase, but cold deaths decrease more than twice as much:
Or here from the article:
The total impact of more than 116,000 more heat deaths each year and almost 283,000 fewer cold deaths year is that by now, the temperature rise since 2000 means that for temperature-related mortality we are seeing 166,000 fewer deaths each year.
Climate Feedback
However, this is obviously heretical information, so the self-appointed blog, Climate Feedback, wants it purged. Now, if they were just green campaigning academics writing on the internet, that might not matter much. But unfortunately, this group has gained the opportunity to censor information on Facebook, so I have to spend some time showing you their inept, often hilarious, and mostly nefarious arguments. The group regularly makes these sorts of bad-faith arguments, and apparently appealing their Facebook inditements simply goes back to the same group. It is rarely swayed by any argument.
They never test the claim
Climate Feedback seemingly wants to test my central claim from the Lancet article that global warming now saves 166,000 people each year, from my oped in New York Post:
But notice what is happening right after the quote "Global warming saves 166,000 lives each year". They append it with something that is not in the New York Post. You have to read much further to realize that they are actually trying — and failing — to paste in an entirely separate Facebook post, which addressed a different scientific article.
It turns out, Climate Feedback never addresses the 166,000 people saved in their main text. "166" only occurs three times in the article: twice stating my claim and once after their main text in a diatribe by an ocean-physics professor, complete with personal insults. In it, the professor doesn't contest the 166,000 avoided deaths. Instead, he falsely claims that I am presenting the 166,000 as the overall mortality impact of climate change, which is absurd: anyone reading my piece understand that I'm talking about the impact of temperature-related mortality.
Perhaps most tellingly, Climate Feedback has asked one of the co-authors of the 166,000 Lancet study (as they also very proudly declare in their text). And this professor, Antonio Gasparrini, does not only not challenge but doesn't even discuss my analysis of the 166,000 avoided deaths.
Climate Feedback not only doesn't present any reasonable argument against the 166,000 avoided deaths. It has actually asked one of the main authors of the study to comment and they have nothing.
In conclusion, Climate Feedback simply has no good arguments against the 166,000 people saved, and yet they pillory my work publicly in an attempt to censor data they deem inconvenient. . That academics play along in this charade of an inquisition dressed up 'fact-check' is despicable.
Rest of Climate Feedback's claim is ludicrously wrong
So, beyond the claim of 166,000, Climate Feedback is alleging that I say the following: "those claiming that climate change is causing heat-related deaths are wrong because they ignore that the population is growing and becoming older."
This is a fabricated quote. I never say this. Climate Feedback has simply made up a false statement, dressing it as a quote of mine, even though I never claimed anything like this. This is incredibly deceptive: it is ludicrous to insist that I should argue that it is wrong to claim "climate change is causing heat-related deaths." I simply do not argue that "climate change is not causing heat-related deaths"
Up above I exactly argued that climate change causes more heat deaths. My graph shows that climate change causes more heat deaths.
And I even point out exactly that the temperature increases cause heat deaths in my New York Post piece:
"As temperatures have increased over the past two decades, that has caused an extra 116,000 heat deaths each year." Sorry, Climate Feedback, but the rest of your claim is straight-out, full-on stupid.
Evaluation of Climate Feedback's review
So Climate Feedback is simply wrong in asserting that I somehow say climate change is not causing heat-related deaths — because I do say that, even in my New York Post article:
Climate Feedback doesn't show anywhere in their main text how the 166,000 avoided deaths are wrong. They even ask one of the main authors of the study, and that professor says nothing.
Conclusion
Climate Feedback's deceptive hit job is long on innuendo and bad arguments (see a few, further examples below). But the proof really is in the pudding.
They make two central arguments. First, that my claim of "Global warming saves 166,000 lives each year" is incorrect. Yet, they never address this in their main text. And while they get information from one of the main authors of the Lancet study that is the basis for the 166,000 lives saved, they get no criticism of the argument.
Second, they assert that I somehow say that it is wrong to claim climate change is causing more heat-related deaths, which is just ludicrous because I make that very point, even in my New York Post article:
Verdict: Climate Feedback is fundamentally wrong in both their two main claims.
Additional point: It really shouldn't be necessary to say, but you can't make a 'fact-check' page, write page after page of diatribe, ignore the first main point and bungle the other main point, and then hope at the end nobody notices, and call my arguments wrong. Or, at least, you shouldn't be able to get away with such nonsense.
Two examples of the inadequate arguments in the rest of Climatefeedback
Lomborg doesn't have a time machine
Climate Feedback asks professor Gasparrini, co-author of the Lancet study above. He doesn't cover anything on the 166,000 deaths avoided. Instead, his text entirely discusses a 2016 WSJ article where I used his 2015-article but he criticizes me for not citing his 2017 article:
The reason I didn't cite his 2017-article is of course that I didn't have access to a time machine when I wrote my article in 2016.
Indeed, I have corresponded with Professor Gasparrini several times later about his 2017-article. And yes, his 2017-study indeed shows that at very high emissions, additional heat deaths will likely outweigh avoided cold deaths towards the end of the century. But his study also shows that all regions see additional heat deaths vastly exceeded by extra avoided cold deaths from the 1990s to the 2010s — the exact point I've made here.
Serious academics take into account population growth and aging
In a refreshing comment, Climate Feedback asks Philip Staddon, Principal Lecturer in Environment and Sustainability from the University of Gloucestershire to chime in. He says, that I'm wrong to criticize the lack of standardization from population growth and aging, because clearly "all serious academic research already takes account of population growth, demographics and ageing":
I, of course, entirely agree with Staddon, that all serious academic research should do that. But the research that I have criticized has exactly not done so, resulting in unsupported claims. So, for instance, in the Facebook post that Climate Feedback discusses, I show how CNN believes that a study shows a 74% increase caused by the climate crisis:
This is based on not adjusting for population and age, and is actually from the press release of the paper (and in table S6 in the paper).
Likewise, Staddon might have noticed that a very high-profile editorial in the world's top medical journals made that very amateurish mistake. They argue that temperature increases over the past 20 years have increased deaths among people 65 and older:
But they cite numbers that are not adjusted for age or population — indeed the world's population of people above age 65 has increased almost as much:
I absolutely agree with Principal Lecturer Philip Staddon on the necessity of making sure that good arguments in the public sphere are adjusted for population and aging before blaming climate. Unfortunately, they often aren't
Plastics producers ask court to quash planned federal ban on single-use straws, cups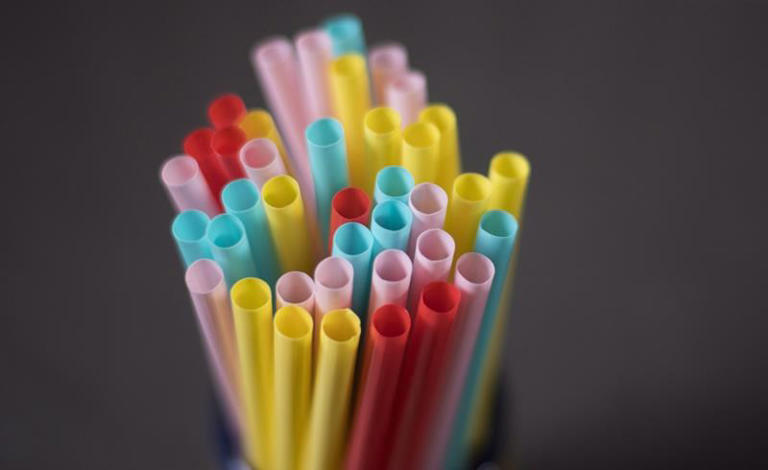 OTTAWA — More than two dozen plastic makers are asking the Federal Court to put an end to Ottawa's plan to ban several single-use plastic items including straws, cutlery and takeout containers.
It is the second lawsuit filed in the court by a coalition of plastics makers calling themselves the Responsible Plastic Use Coalition.
The first suit filed in 2021 seeks to overturn the government's decision to designate plastics as "toxic" under the Canadian Environmental Protection Act.
Environment Minister Steven Guilbeault used that designation to publish regulations that will ban the sale, import and production of six plastic items.
The second lawsuit filed in mid-July asks the Federal Court to quash the ban, prohibit the government from using the act to regulate single-use plastics and prevent the ban from being implemented in the meantime.
Guilbeault says he is confident the government's regulations will be upheld and would rather work with the industry to improve recycling than battle the sector in court.
This report by The Canadian Press was first published Aug. 10, 2022.
The Canadian Press
Surprise Senate vote would overturn Biden environmental rule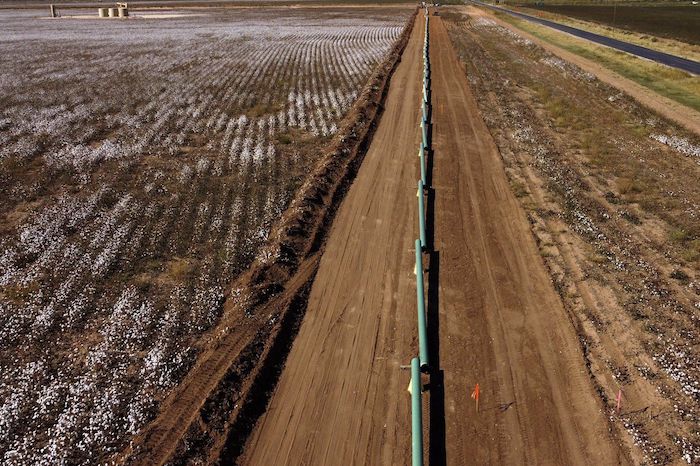 By Matthew Daly in Washington
WASHINGTON (AP) — In a surprise victory for Republicans, the Senate on Thursday voted to overturn a Biden administration rule requiring rigorous environmental review of major infrastructure projects such as highways, pipelines and oil wells — an outcome aided by Democratic Sen. Joe Manchin of West Virginia.
Manchin, a key player on energy and climate issues and a swing vote in the closely divided Senate, joined Republicans to support the measure, which was approved 50-47. The vote comes as Manchin has proposed a separate list of legislative measures to speed up federal permitting for major projects in return for his support of a Democratic bill to address climate change.
Republicans voted unanimously to overturn the Biden permitting rule, while Manchin was the only Democrat to support it. Three senators were absent: Republican John Cornyn of Texas and Democrats Patrick Leahy of Vermont and Jeff Merkley of Oregon. The vote sends the measure to the Democratic-controlled House, where it is unlikely to move forward.
Still, the vote signaled strong Senate support for action to reform the often onerous federal permitting process, which can take up to eight to 10 years for highways and other major projects. Streamlining federal review is a top Manchin and GOP priority that is not shared by most Democrats.
Sen. Dan Sullivan, an Alaska Republican, sponsored the measure to overturn the Biden rule, saying new regulations under the National Environmental Policy Act, or NEPA, will further bog down the permitting process and delay critical infrastructure projects the country needs.
The Biden rule — which overturns an action by the Trump administration loosening environmental reviews — requires regulators to consider the likely impacts on climate change and nearby communities before approving major projects. The new requirement "is going to add to the red tape" that prevents major infrastructure projects from being approved in a timely manner, Sullivan said.
While President Joe Biden has called infrastructure a priority — and pushed for a $1 trillion bipartisan infrastructure law passed last year — the new NEPA rule actually "makes it harder to build infrastructure projects" in the United States, Sullivan said.
"The only people, in my view, who really like this new system are radical far-left environmental groups that don't want to build anything … and probably the Chinese Communist Party," he said on the Senate floor. China and other competitors likely "love the fact that it takes 9 to 10 years to permit a bridge in the U.S.A.," Sullivan said.
The White House strongly opposed the measure and threatened a veto if Congress approves it.
"This action would slow the construction of American infrastructure, lead to the waste of taxpayer resources on poorly designed projects and result in unnecessary and costly litigation and conflict that will delay permitting," the White House said in a statement Thursday.
Manchin countered that, "for years I've worked to fix our broken permitting system, and I know the (Biden) administration's approach to permitting is dead wrong."
Manchin called Thursday's vote "a step in the right direction" but said the measure likely "is dead on arrival in the House. That's why I fought so hard to secure a commitment (from Democratic leaders) on bipartisan permitting reform, which is the only way we're going to actually fix this problem."
The new rule, finalized this spring, restores key provisions of NEPA, a bedrock environmental law that is designed to ensure community safeguards during reviews for a wide range of federal projects, including roads, bridges and energy development such as pipelines and oil wells. The longstanding reviews were scaled back under former President Donald Trump in a bid to fast-track projects and create jobs.
The White House Council on Environmental Quality said in implementing the new rule that it should restore public confidence during environmental reviews. The change could speed development by helping to "ensure that projects get built right the first time," said CEQ Chair Brenda Mallory.
Projects approved by the Trump administration were frequently delayed or defeated by lengthy court battles from groups challenging environmental reviews as inadequate.
Manchin, who brokered a surprise deal last week on climate legislation with Senate Majority Leader Chuck Schumer, said he's won promises from Biden and Democratic leaders in Congress to pursue permitting reforms in the Senate to speed approval of projects in his energy-producing state and across the country. Manchin's wish list includes swift approval of the controversial Mountain Valley natural gas pipeline in his home state and Virginia. The pipeline is nearly complete but has been delayed for years by court battles and other issues.
Manchin's list includes a number of proposals supported by Republicans, including a two-year deadline on environmental reviews; changes to the Clean Water Act; limitations on judicial review; and prompt action on projects determined by the Energy secretary to be in the national interest.
Environmental groups have decried Manchin's proposals as counter-productive to the climate legislation and a threat to the environment and communities where projects would be built.
Madeleine Foote, deputy legislative director of the League of Conservation Voters, dismissed the Senate vote Thursday as "nothing more than a Republican-led stunt to appease their fossil fuel-industry allies."
Foote and other environmentalists said strong NEPA review is needed to ensure that those most affected by an energy project have a say in the projects built in their communities.
"Thorough, community-based environmental reviews are critical to helping eliminate environmental racism and making sure low-income communities and communities of color are protected from polluters who want to build dirty, toxic projects in their backyards," Foote said.
She called on Congress to approve the Manchin-Schumer climate bill as soon as possible. Schumer said votes on the bill are likely this weekend.
Kabir Green, director of federal affairs at the Natural Resources Defense Council, another environmental group, said Americans are "seeing the effects of climate change in catastrophic detail, from the heat waves in Texas to wildfires in New Mexico to the devastating flooding in Kentucky. But the Senate is voting to prevent the federal government from considering climate change when making decisions. This makes no sense."