Covid's Weighty ICU Problem: Why Do Obese Get A Pass?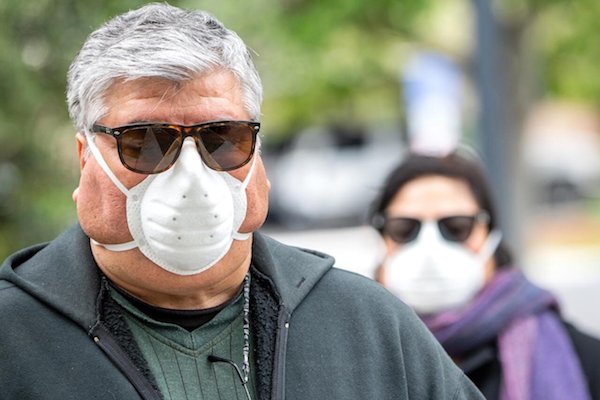 "Liberals believe everyone is entitled to an opinion. Just as long as it's the same opinion." — Anonymous
As the Covid-19 virus has morphed, so too have methods for fighting it. From masks/ distancing to Flatten The Curve to Get the Jab health officials have employed mass coercion to get the public onside with their attempts to calm the pandemic.
There is considerable doubt that these blunt-edge techniques prevented any significant reduction in the deaths that occurred (or that their PCR inspired "positive test" numbers were not inflated by as much as 70-80 percent). Sweden, which eschewed much of the social engineering while keeping its economy and schools open, took a beating on deaths early but is now registering virtually no deaths a day. It is an open maskless society.
In Canada, the PM now wants vaccine passports for all internal travel— despite the fact that double-vaxxed people still spread the virus. @AB_CovidFacts As reported by AlbertaHS today. 27.5% of all NEW Covid-19 cases discovered were in the FULLY VACCINATED cohort. This is the highest percentage to date in any reporting period. ~25% of all active cases in AB today are FULLY vaccinated." And now Trudeau is urging the vax on children as well (to flip attention from his Tofino trip)..
It's clear that this is now a healthcare crisis, not a Covid crisis. As of this writing, there were 42,178 infected Covid patients per the wonky PCR test. Of them, 776 were in serious or critical condition. Translation: Fewer than 800 viral cases nationwide have ruptured the Canadian Healthcare® system. While beds, resources sit unused, officials panic openly about shortfalls even as they fire unvaxxed healthcare workers.
This frustration is driving increasing panic among the 99.95 percent of the population who won't die or have a serious illness from the vaccine. Polling shows their estimates of death are exaggerated by a factor of 10.
Thankfully, the virus will finally recede. What will be left are the coercion experiments used to convince a frightened public that flimsy masks save lives or that everyone needs to be vaccinated against a virus that was highly specific in its victims.
What will also remain is authorities' realization at how easily they reduced liberal democracies to pliant mobs of snitches and spies. From Australia's draconian Zero Covid lockdown disaster to North America's vaccination frenzy, peer pressure has won the day.
As we discussed about the NBA this week, job loss— not sickness— is the biggest threat to those who, for reasons of previous immunity, conscience or religious beliefs, have not succumbed to the needle. [Disclosure: This author has had two shots.]
Friends and neighbours we have thought otherwise sane are now seriously demanding that unvaccinated people be sent to the back of the line for healthcare till all the vaccinated people are satisfied. This triage is equal measures of fear, spite and blithering ignorance of the facts of single-payer health.
Take this example: one of the factors established very early in the pandemic was the vulnerability of obese and morbidly obese— especially in the elderly. The AMA reports, "The vast majority—78%—of U.S. patients hospitalized with COVID-19 were overweight or had obesity. The numbers for intensive care, invasive mechanical ventilation and death were nearly the same."
According to the CDC, 42.4 percent of U.S. adults have obesity. While some are obese for genetic or disease-related reasons, the vast proportion of the obesity is lifestyle induced. The World Obesity Federation has shown that death rates from COVID-19 have been 10 times higher in countries where more than half of the population is overweight.
Yet there is no call from the media and its acolytes to punish the obese for clogging the healthcare system. No demand they be put to the back of the line. Why? Because it doesn't suit the narrative of right-wing extremism that non-vaxxers do. Too many allies of Woke land— in and out of politics— would be shoved down the line.
University of Oxford researchers found, "Excess weight is a modifiable risk factor, and investment in the treatment of overweight and obesity and long-term preventive strategies could help reduce the severity of COVID-19 disease."
Obesity is also a factor in the debate on children taking the needle to prevent cases in schools. "At least 9 out of 10 patients that we're seeing who are sick enough especially to be in the ICUs throughout the state, obesity plays a part in this," said paediatric physician Eugene Daugherty, with Novant Health's Children's Hospital in Charlotte, N.C. The numbers are growing worse as authorities force children to home school.
(Finland has now joined Sweden, Denmark and Norway in recommending against use of Moderna's Covid-19 vaccine in younger age groups, citing risks of rare cardiovascular side effects they said warranted the precautionary steps. )
Yet when was the last time you heard Justin Trudeau or president Joe Biden suggest dropping weight to lessen the burden on healthcare? The last time would be the first time, as they have been mute on lifestyle adaptions to clear the ICUs.
It goes the same for smokers, drinkers, drug abusers and more who— under Canada's healthcare rulers— receive the same treatment in emergency rooms as do those who live clean. According to the howler monkeys of vaccine enforcement only non-vaxxers should be culled from the herd for flooding ICUs.
Despite not being harrassed, the obese are getting the message to lose weight, says Dr. Fatima Cody Stanford, assistant professor of medicine and pediatrics at Harvard Medical School. "I've been trying to get you to surgery for five years… And they say, 'I'm seeing my family and friends die, and I don't want to be that person. I know I should have done it back when you recommended it in 2015 or 2013 even, but here I am. I'm ready.'"
If only today's cancel-culture administrators and their media chums were as ready to let the facts speak honestly.
Bruce Dowbiggin @dowbboy is the editor of Not The Public Broadcaster (http://www.notthepublicbroadcaster.com). The best-selling author of Cap In Hand is also a regular contributor to Sirius XM Canada Talks Ch. 167. A two-time winner of the Gemini Award as Canada's top television sports broadcaster, his new book with his son Evan is called InExact Science: The Six Most Compelling Draft Years In NHL History is now available on http://brucedowbigginbooks.ca/book-personalaccount.aspx
Get Back: Imagining The Real John Lennon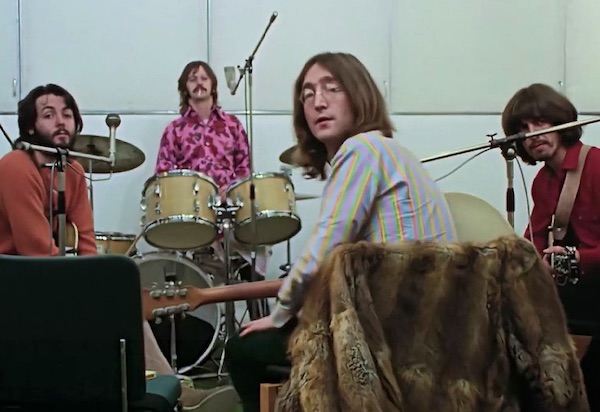 Get Back, Peter Jackson's new documentary on The Beatles taping their Let It Be album in 1969 has revelations for all generations of Beatles fans. Using video shot at the time for an earlier Michael Lindsay-Hogg film Jackson captures the creative process of the band in all its tortured glory.
Watching the four men create, procrastinate, argue, harmonize, feud and eventually part ways puts meat on the bones of their legend— particularly for those who came to their music since the band split up in1969-70. Seeing them in the context of the time reinforces their astounding productivity and creativity.
While there are have been endless tribute bands since, The Beatles themselves almost came out of thin air. They didn't discover rock and roll fire but they harnessed it to establish a template often imitated but never quite duplicated. The anticipation of a new album like Revolver (their best) was a cultural event for which there's no modern equivalent. After they split up members of the group never achieved quite the success they enjoyed as a foursome (George Harrison fans might contest this.).
Jackson's documentary does establish one salient fact. Yoko Ono did not break up The Beatles. Nor did Linda Eastman nor George Harrison nor Paul McCartney. The Brutus in this plot was John Lennon, the quixotic blunt edge of the group. Distracted and disillusioned in the film, Lennon creates the fissures that finally result in dissolution.
Nursing a nasty heroin addiction as the band starts recording, Lennon is starting the slow-motion breakdown that leads to his later incarnations as Ghandi, Gene Vincent, Randall McMurphy and finally martyred Jesus figure. He can't concentrate on anything for more that a few minutes. He wants Phil Spector, the Rasputin of rock, to produce the album. He wants Allen Klein to mange Apple, their creative company. He wants to play a public concert.
Eventually it all gets to be too much for the other Beatles. Harrison chafes to record his own music, Ringo feels bored, while McCartney wearies of trying to hold the whole business operqtion together. Lennon, meanwhile, wants to hang with the New York crowd that Yoko has introduced to him.
At its heart the band dramas were about Lennon and loyalty to The Beatles brand. His current beatific image is nothing like the man we see in Get Back. In 1969 he was the scruffy guy who'd written songs like Run For Your Life ("I'd rather see you dead, little girl, than to be with another man") and dumped his wife Cynthia for Yoko. (John singing "I'm in love for the first time" about Yoko must have been comforting for his ex-wife Cynthia and son Julian.)
His pacifist politics are summed up in Revolution ("If you talk about destruction, don't you know you can count me out") He liked getting in the face of authority. "Once they've got you violent, then they know how to handle you. The only thing they don't know how to handle is non-violence and humour."
And he famously debated his popularity versus that of Jesus. There were seams and creases to the man in the studioi who later became the sloppy drunk pal of Harry Nilsson, boozing themselves to oblivion. It wouldn't be an understatement to say he was the least loveable of The Beatles in his day— an image he was okay with, apparently.
So Lennon would probably hate the people who define him now by Imagine, the song he wrote that has been sanitized by the establishment. Imagine is what you'd get if Karl Marx met Sesame Street
Imagine no possessions
I wonder if you can
No need for greed or hunger
A brotherhood of man
Imagine all the people
Sharin' all the world?
No possessions? Kids who can't go ten feet without checking for their iPhone sing this tripe without irony. Remember that Apple's name and its iconic startup tone are Beatle tributes. There's more.
Imagine there's no countries
It isn't hard to do
Nothing to kill or die for
And no religion too
Imagine all the people
Livin' life in peace?
This is how we got Facebook censoring the posts of people who might actually prefer borders and religion. (Frankly this is the part I blame on Yoko.) And this verse prefiguring post-1980s marketing.
You may say I'm a dreamer
But I'm not the only one
I hope someday you'll join us
And the world will live as one
Because Lennon was shot to death by one of his lunatic fans— precluding any second act to his llfe— we now see him as corporatized John, smoothed out to be marketable like Big Macs and Apple tablets. As Jackson shows he was anything but a bite-sized commodity.
Watching Lennon still fascinate the public 40-plus years after his murder suggests one lyric that might serve as epitaph: "It's not like me to pretend. But I'll get you, I'll get you in the end. Yes I will, I'll get you in the end. Oh yeah." Get Bak to that.
Bruce Dowbiggin @dowbboy is the editor of Not The Public Broadcaster (http://www.notthepublicbroadcaster.com). The best-selling author was nominated for the BBN Business Book award of 2020 for Personal Account with Tony Comper. A two-time winner of the Gemini Award as Canada's top television sports broadcaster, he's also a regular contributor to Sirius XM Canada Talks Ch. 167. His new book with his son Evan Inexact Science: The Six Most Compelling Draft Years In NHL History is now available on http://brucedowbigginbooks.ca/book-personalaccount.aspx
Embracing Tradeoffs To Finally Create Humane Covid Policy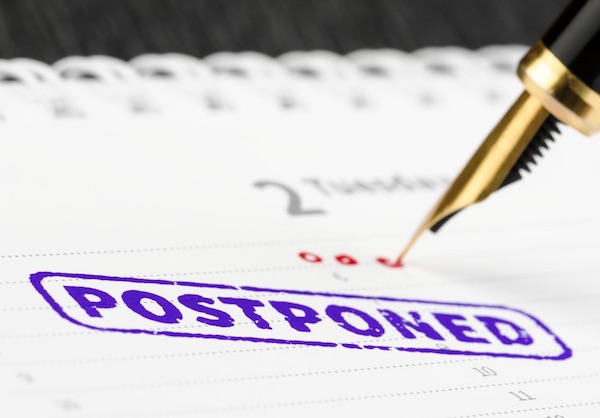 The flaw in the treatment of Covid-19 and its variants is the policy of perfection. "We're not going to put a dollar figure on human life," Andrew Cuomo, New York's governor, declared after he imposed a statewide COVID-19 lockdown last year. The goal was to "save lives, period, whatever it costs."
An outbreak of COVID-19 on the New York Islanders has caused the hockey team to postpone its games through at least Tuesday. As many as eight team members will be unavailable to play because of NHL Covid-19 protocols. Earlier in November, the Ottawa Senators postponed three games after players entered COVID-19 protocol.
Reports of the outbreak leave out just how sick the players are. If the press releases were more forthcoming they might show that almost all the affected players have mild or no symptoms— like a flu bug— but have ticked the unreliable PCR test for a minuscule trace of the virus. Or they have been in contact with a person who has caught the attention of the PCR auditors.
In previous pandemics these leagues employed no extraordinary measures and play went on normally as players who fell sick were quarantined. There were zero fatalities or long- term sicknesses from SARS, AIDS, H1N1, Hong Kong flu and other previous pandemic viruses. Leaving aside the unreliability of PCR tests the real question is why pro sports leagues continue the whack-a-mole policy of excessive testing.
Surely we have learned that early treatment and helping groups targeted by the virus and its variants is the best means of getting through the current crisis. Depending on which research you read, people in the demographic of the Sens and Islanders players are at as much risk from the vaccines as they are from the virus. Which is, negligible in both cases.
Making this worse has been the very spotty record from health authorities such as the WHO, CDC, Health Canada who took positions, reversed them, and, when challenged, got governments and Big Tech to censor their critics. Even though other previous pandemic viruses still exist in the population the people in charge pretended that Covid-19 could be wiped away if the public would just adopt their stringent advice. (A position they're now slowly withdrawing.)
For all the importance placed on the lockdowns/ masks/ distancing, no one in officialdom has yet been able to clearly articulate how they've stopped any of the worst aspects of Covid. Infections have followed traditional patterns and peaks. There's no correlation between lockdowns and the lifespan of a virus. Yet the leagues remain in lockstep with corporations and government by using a test-and-trace standard developed in April 2020 that neither halts the virus nor protects athletes.
Driving government's initial approach in Canada and the Western world has been Governor Cuomo's "every life is sacred" response— predicting that health officials and government technocrats could ultimately eliminate the virus entirely. This assumption— embraced by legacy media— justified the succession of draconian mandates on lockdowns, masks, distancing etc.
In doing so the zealots trampled the most sacred tenets of liberty and freedom in western culture. Locking up people in hotels, requiring small businesses to close while larger ones remain open, forcing people of all ages to take experimental drugs at the risk of their jobs, mandating masks and vaccines on 5-12 year olds… these were wartime measures.
Health® experts forgot the principle economist Thomas Sowell famously observed. "There are no solutions; there are only tradeoffs." Using an absolutist approach politicians and their embedded media concentrated all their costly efforts on a vaccine. The collateral damage from their single-minded pursuit of vaccines doomed untold millions to addiction, suicide, delayed surgery and neglect.
Sowell's principle on tradeoffs is the bedrock of a liberal democracy. We balance the options and choose the path that honours both freedom and collective action. One instance of how this works is in the manner in which we travel. Individuals are given the right to own whatever brand of car they like, drive any speed under the law, whenever they like, take whichever route they choose. They buy their choice of insurance to protect them against collisions with the inevitable reckless drivers in our midst.
We also understand that, under this compact, we accept tradeoffs. In 2020, 38,680 people died in motor-vehicle traffic crashes in the U.S. (In 2018 in Canada, there were 1,922 motor vehicle fatalities.) The state could reduce these statistics by reducing speeds, presumably to virtually nothing. But as citizens we see this government overreach as impractical.
Using the absolutist Covid standard on major highways, speeds would be reduced to 10 kilometres/ hour, cars would have governors to enforce speeds and government would tell you when and where you can drive. Absurd. With Covid, however, we have been told that smothering governance is justified, because every life is sacred. There will be no tradeoffs.
As we see the usual suspects gearing up for more overreach caused by a new variant, we may finally reach the breaking point for many citizens. They now see that, in the race for an ending to the virus, the balance between freedom and collective action must not be ignored again . They must say no to unreasonable measures. Whether they can resist the threats of the ruling class and its media partners will be telling.
Bruce Dowbiggin @dowbboy is the editor of Not The Public Broadcaster (http://www.notthepublicbroadcaster.com). The best-selling author was nominated for the BBN Business Book award of 2020 for Personal Account with Tony Comper. A two-time winner of the Gemini Award as Canada's top television sports broadcaster, he's also a regular contributor to Sirius XM Canada Talks Ch. 167. His new book with his son Evan Inexact Science: The Six Most Compelling Draft Years In NHL History is now available on http://brucedowbigginbooks.ca/book-personalaccount.aspx