Alberta NDP urges Provincial Government to crack down on covid restriction violations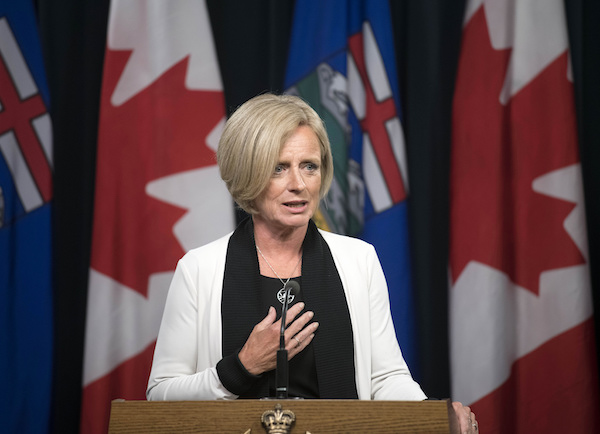 Press release from the Alberta NDP
NDP CALL FOR FULL ENFORCEMENT OF PUBLIC HEALTH ORDERS AFTER UCP DIRECT POLICE TO GO EASY ON OFFENDERS
Alberta's NDP are calling on the UCP government to enforce existing public health restrictions after it was revealed that police agencies across the province had been instructed not to charge or ticket offenders.
"The time for education has passed. We need enforcement of the rules," said NDP Justice Critic Irfan Sabir. "We're now in a dangerous third wave of the pandemic and those who are intentionally flouting the rules are threatening public health and safety. It's time for Jason Kenney and his UCP government to finally grow a spine."
Under questioning from the NDP on April 6 during a meeting of the Public Accounts Committee, Bill Sweeney, Senior Assistant Deputy Minister, Public Security said the provincial government encouraged police chiefs to take a  "measured approach to enforcement" of the public health restrictions.
"Given that the pandemic is a rather unique situation for all of us, including police officers, the intent was to inform, to educate, to warn, and, only as a last resort, to charge. That was an approach that we encouraged and that police chiefs and authorized employers for the most part have adopted," said Sweeney.
In an emergency council meeting on Monday evening, Calgary police chief Mark Neufeld told committee members that "Our partners at the province have asked us not to fill the courts with $100 mask bylaw tickets and to be more strategic in the enforcement."
"The vast majority of Albertans are already following the rules – we can't let this lawbreaking minority ruin it for everyone else. It risks the health and safety of Albertans and will only prolong the pandemic," said Sabir. "The UCP needs to immediately reverse their order to go soft on these offenders and give direction to police agencies that now is the time to fully enforce the public health orders."
On Tuesday, the NDP put forward several proposals to step up enforcement of public health restrictions, including the issuance of a new guideline from the Solicitor General to police services to consistently and vigorously enforce the terms of the Public Health Act.
In addition, the NDP called for the following measures:
Triple the current fines for individuals to $3,600 per offence.
Create a specific fine for any individual that obstructs the enforcement of public health orders. This fine will also specifically include harassment of frontline workers when they are enforcing mask mandates, physical distancing requirements and household rules for patio dining.
Transition all fines issued under the Public Health Act during the pandemic to the new administrative penalty process introduced through Bill 21 The Administrative Penalties Act 2020.
Blue Bombers become first CFL team to earn playoff spot with 26-16 victory over Elks
EDMONTON — Zach Collaros threw two touchdown passes as the Winnipeg Blue Bombers defeated the Edmonton Elks 26-16 on Friday night to become the first CFL team to clinch a playoff berth.
Winnipeg (9-1) captured its seventh straight victory and improved to 7-0 within the West Division. Collaros finished 15-of-24 passing for 210 yards with an interception to remain the CFL's passing leader (2,565 yards) but is also tops in TD passes with 15.
This marks the fifth straight season that Winnipeg, the defending Grey Cup champion, has made the playoffs.
Edmonton (2-7) suffered its fifth straight loss and dropped to 0-5 at home this season.
Edmonton's defence forced a safety at 9:31 of the first quarter, then came up big five minutes later as Trumaine Washington intercepted Collaros in the end zone. The Bombers closed out the opening quarter with a 37-yard Ali Mourtada field goal.
The Elks responded with Sean Whyte's 34-yard field goal at 11:22 of the second.
Winnipeg took the lead with three minutes left in the first half as a 47-yard completion to Kenny Lawler set up Collaros's five-yard TD strike to Andrew Harris. But Harris appeared to suffer an injury to his right knee and did not return as Brady Oliveira finished up with 105 yards rushing on 16 carries.
Whyte kicked a 25-yard field cut Winnipeg's half-time lead to 10-8.
Mourtada converted from 27 and a career-high 43 yards to start the third. Edmonton tied it 16-16 on Taylor Cornelius's 11-yard TD toss to Shai Ross. Backup quarterback Dakota Prukop added the two-point convert.
Rookie Cornelius got the start as incumbent Trevor Harris was a healthy scratch.
Moments after Elks defender Aaron Grymes couldn't hang on to an easy interception opportunity, Collaros hit Rasheed Bailey on a 48-yard completion before finding him on a five-yard scoring strike six minutes into the fourth.
Mourtada cemented the win with a 23-yard field goal with 50 seconds remaining.
Winnipeg hosts the B.C. Lions next Saturday while Edmonton has a bye week before returning home against the Hamilton Tiger-Cats on Oct. 29.
NOTES: Harris being sidelined while healthy has led to speculation the Elks are actively shopping their veteran quarterback on the trade front… Lawler returned to the lineup after being suspended by Winnipeg for its last game for an impaired driving arrest… The actual attendance appeared to be far beneath the announced 24,276 fans.
This report by The Canadian Press was first published Oct. 15, 2021.
This report by The Canadian Press was first published Oct. 15, 2021.
The Canadian Press
Medical examiner describes deaths of mother, toddler at Calgary murder trial
CALGARY — A forensic pathologist has told a murder trial that a Calgary woman and her young daughter suffered blunt force trauma to their heads.
Jasmine Lovett and 22-month-old Aliyah Sanderson were reported missing in April 2019.
The next month, their bodies were found buried in a day use area in Kananaskis Country, west of Calgary.
Robert Leeming has pleaded guilty to second-degree murder in the death of Lovett but not guilty to second-degree murder in the child's death.
Deputy medical examiner Dr. Akmal Coetzee-Khan described his findings through a series of autopsy photos.
He says Lovett appeared to have been moved after her death, judging from pooling of blood in her body.
She also had a black eye and bruising on her face.
The Canadian Press