Better, Faster Health Care for Sylvan Lake
Residents and visitors to Sylvan Lake can now receive treatment for non-life-threatening injuries, including stitches and basic fractures, 16 hours a day, including evenings and weekends.
A grand opening celebration for the new Sylvan Lake Ambulatory Care Centre will be held this Thursday at the NexSource Centre.  The event will be attended by Minister of Health Sarah Hoffman, Sylvan Lake Mayor Sean McIntyre, community leaders, members of the urgent care committee and residents.
"This day has been a long time coming for Sylvan Lake. We heard the community's call for improved health-care services and we acted. I'm glad we're helping families and visitors receive the treatment they need right in Sylvan Lake. I thank residents, community leaders and physicians for working with us to bring a higher level of care to this community."
– Sarah Hoffman, Minister of Health
"As a community, we can all breathe a sigh of relief after years of hard work – teamwork, because we now have the kind of access to non-life-threatening health and medical services our community needs. We now have a facility and expertise that can meet the needs of the Sylvan Lake area's 25,000 residents, as well as the needs of visitors to our community throughout the year. This leaves me with such a strong sense of community spirit and appreciation for everyone who has partnered together to make the Sylvan Lake Ambulatory Care Centre a reality."
– Sean McIntyre, mayor, Sylvan Lake
The province invested $2.3 million on renovations to the Sylvan Lake Community Health Centre to deliver a higher level of care, including new treatment spaces, a modernized waiting area and installation of a nurse call system. A local fundraising campaign by the Sylvan Lake Urgent Care Committee raised $240,000 for equipment, including an ECG machine, infusion pumps, stretchers and a portable patient lift.
"This much-needed, valuable medical service was made possible by the understanding and commitment of the Alberta government and our close working relationship with AHS. We are grateful for the ongoing support and look forward to assisting the advanced ambulatory care service wherever possible."
– Susan Samson, chair, Sylvan Lake Urgent Care Committee
The new service provides diagnosis and treatment for urgent, but non-life-threatening conditions, including minor cuts, burns, muscle and joint strains, simple fractures and mental health issues.
"We are thrilled to now officially offer advanced ambulatory care service in Sylvan Lake. The opportunity to develop a service like this from the ground up, with the partnership of AHS, Sylvan Lake community members and physicians is not something that comes along very often, and we are so grateful for the relationships that have been built and strengthened through this process. The work of multiple AHS teams, the Sylvan Lake Urgent Care Committee, as well as the time given by local physicians to help us reach this point is truly appreciated."
– Andrea Thain Liptak, executive director, Community Based Services for AHS Central Zone
Enhanced care is available seven days a week from 7:30 a.m. to 10 p.m. at the Sylvan Lake Community Health Centre.
For more stories visit Todayville.com
Central Alberta COVID cases fall below 1,000 – Mike York Update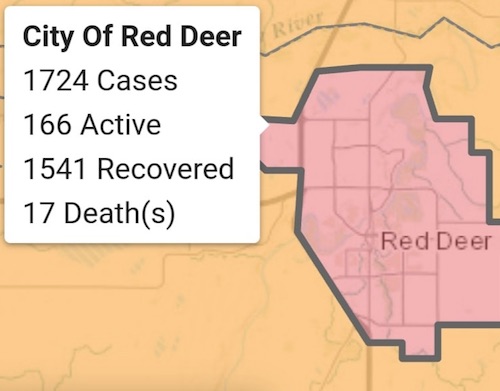 The AHS Covid-19 report for Wednesday January 20, 2021 is as follows.
Firstly, Alberta had a slight increase in new cases reported today with 669. There were also 996 recoveries so it's good to see the recoveries still surpassing the new cases!
In the Central Zone, 48 new cases and 148 recoveries reported today.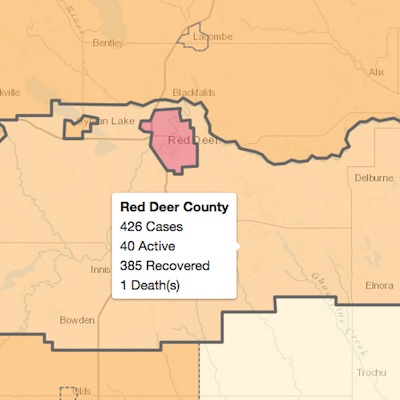 There was one more death recorded as well.
The number of active cases has now declined to under 1000.(949)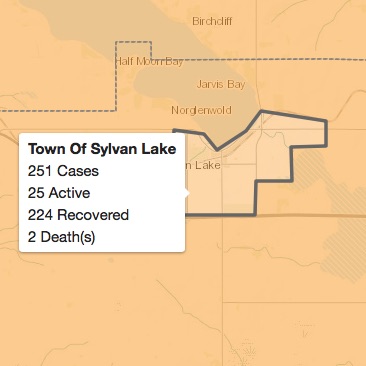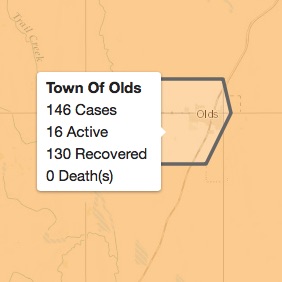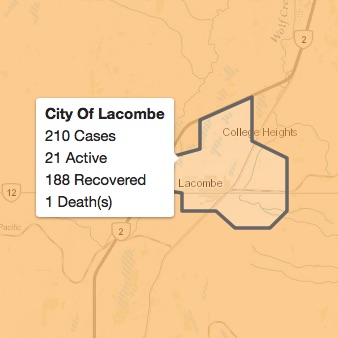 There are now 59 people in hospital of which 10 are in ICU.
In the city of Red Deer, just 9 new cases reported today along with 14 recoveries.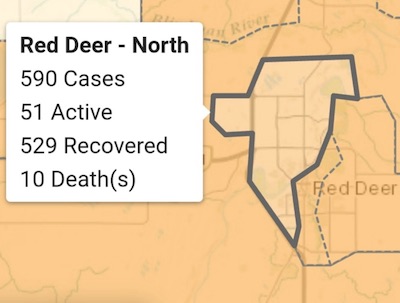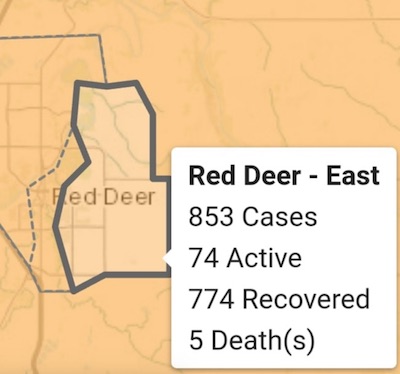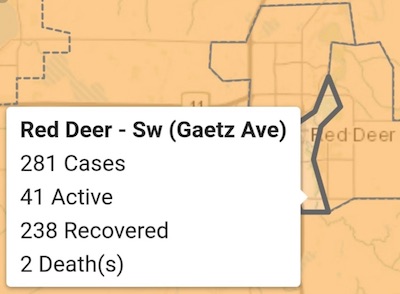 The cities current active cases have now dropped to 166.
We have currently 14 people in RDRH with the virus, 10 in the ICU.
Cheers to you all.
Judy's story: I'm on the healthy road!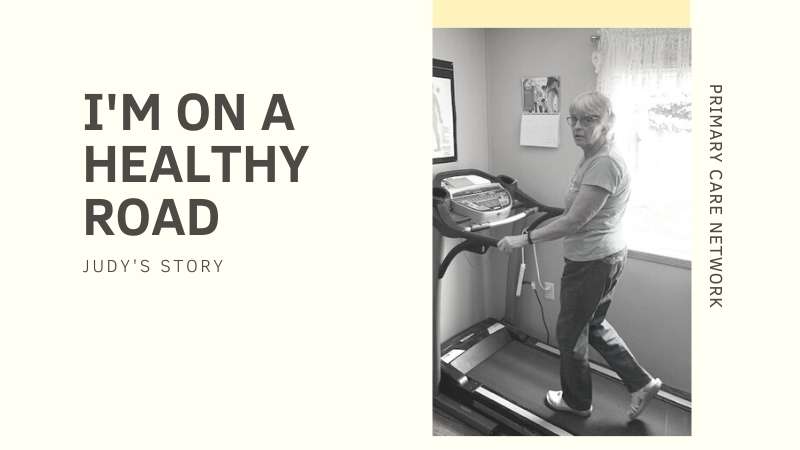 On the Healthy Road!
My journey to better health starting when my doctor told me my blood sugar was at pre-diabetes levels, my blood pressure continued to require medication and I had weight to lose.  He sent me to see the RDPCN nurse. After some appointments there, the nurse referred me to the Health Basics program.
Exercise was my downfall. Working from home, I always found something else to do rather than exercise.  Health Basics increased my awareness. I tracked what I was eating and became more aware of what I ate, when I ate and why I ate. I also realized things that would make me healthier that I wasn't doing.  I realized being healthy is a process and I took one healthy step at a time. I also became aware of the wider variety of options for healthy lifestyle.
My husband and I visited friends over the summer and noted they had lost weight.  This stimulated us to pay even more attention to our food intake. As a result of our overall efforts, I have lost about 32 pounds and my husband has lost 37. My blood sugar is now in the normal range. I have had significant decrease in my blood pressure medication. I have more energy. I enjoy exercising more as it is easier to move around and I have less arthritis pain. Health Basics is an excellent class- it started me on the healthy road. I also have much more confidence in my future health.
Click to learn more about the Red Deer Primary Care Network.
Read more success stories from the Primary Care Network.