Aspen Heights Elementary School Honoured With National Award!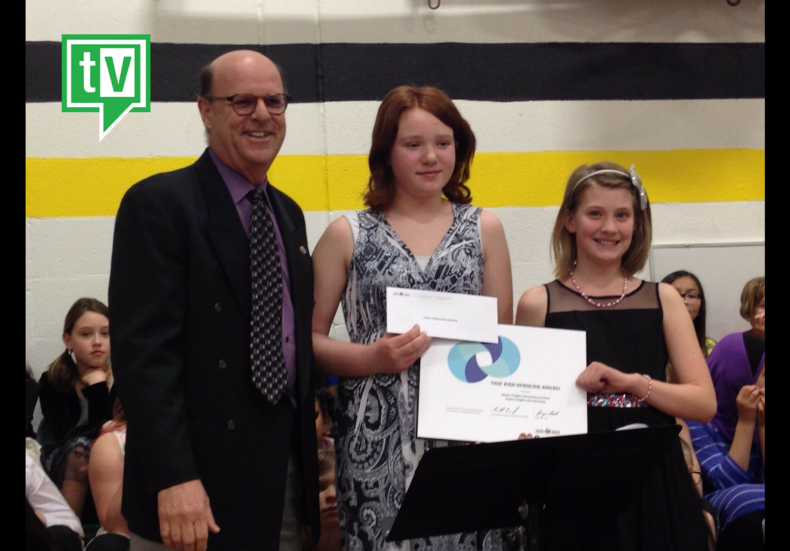 By Sheldon Spackman
Some national recognition has been bestowed upon Red Deer's Aspen Heights Elementary School. The school was presented on April 27th with the Ken Spencer Award. An honour that recognizes Innovation in Teaching and Learning.
Aspen Heights Micro-Society program which "Brings Real Life to Learning" for students, is what garnered the attention of the Canadian Education Association. The organization awarded the school with a plaque commemorating the achievement and a $7,000 first place prize.
Watch our story to learn more about the Micro-Society program at Aspen Heights and the people behind it that make it such a big success!
Red Deer Polytechnic welcomes Patrick Machacek as Vice President, Development & Partnerships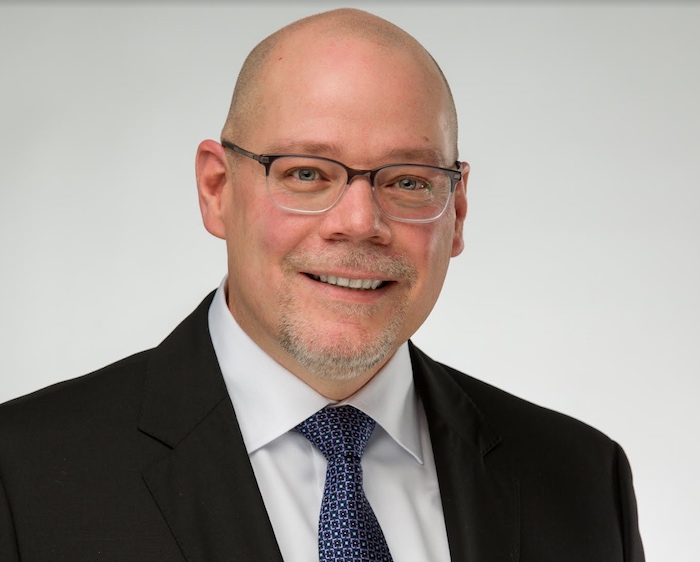 Red Deer Polytechnic is pleased to welcome Patrick Machacek as Vice President, Development & Partnerships.
"This exciting new position will provide leadership toward RDP's strategic and operational planning, communications and marketing, applied research, extended education, external relations and also guide our partnerships with industry and the community," says Stuart Cullum, President of Red Deer Polytechnic. "Patrick's experience and track record speaks for itself, and we look forward to his contributions to RDP and the Red Deer region."
Patrick has spent his career as a fund development professional. He has more than twenty years leading post-secondary external relations portfolios including roles as the Vice President, Development & Strategy at Olds College; Vice President, Transformation at NorQuest College; and Associate Vice President, Advancement, Communications & Corporate Training at NAIT. During the past two decades, Mr. Machacek has led teams and implemented new business models that have produced significant impact. Through his leadership, he has increased enrolments, market and brand growth, enhanced industry and stakeholder engagement, and raised more than $450 Million in donations, research funding, corporate training, capital grants and other earned revenues.
Patrick received his undergraduate education from the University of Lethbridge (BA) and his MBA from Queen's University.
"I am very excited to be joining Red Deer Polytechnic at this pivotal time in the institution's trajectory," says Patrick Machacek, Red Deer Polytechnic's new Vice President, Development & Partnerships. "As a polytechnic, there is a tremendous opportunity for RDP to expand its impact for learners, the community
and the province. I look forward to working and collaborating with our dedicated team of faculty, staff, researchers, and external stakeholders, as we continue to evolve and build a world-class polytechnic that serves the needs of learners, employers and industry."
Mr. Machacek will begin his new role on January 30, 2023.
Alberta budget set for Feb. 28, with focus on funding for health, school growth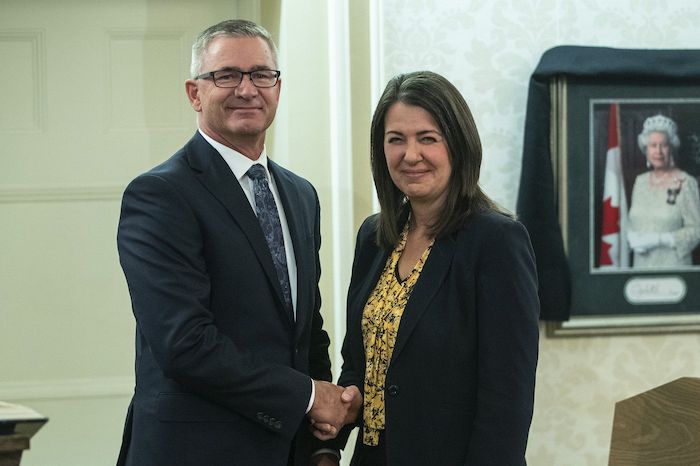 By Dean Bennett in Edmonton, Alberta, Canada
Alberta Finance Minister Travis Toews says the United Conservative Party government's 2023 budget will be delivered on Feb. 28, the first day of the spring legislature sitting.
Toews said Friday it will focus on investing in health care and school enrolment growth.
It's expected to be the final budget before voters go to the polls for a scheduled May 29 general election.
Alberta's fortunes, powered mainly by energy revenues and further diversification of its economy, have been on the upswing since the global economy began rebounding from the COVID-19 pandemic.
Last fall, Toews announced the current budget year, which finishes at the end of March, is expected to record a $12.3-billion surplus.
That surplus comes even with $2.8 billion being set aside over the next three years to cover inflation-fighting programs and payouts to shield Albertans — particularly families, seniors and the vulnerable — from higher costs.
Toews said while energy prices remain volatile, the outlook is for them to stay strong.
"This budget will reflect the fact that health care is a priority, that health care capacity is a priority, " said Toews in an interview.
"Alberta is leading the nation on net-inflow migration," he added.
"Our population is growing. Our enrolment in our K-12 education system is growing, and the budget will reflect that good news story with additional enrolment growth."
One outstanding question after the budget will be whether Toews will run again in the May vote.
He is a first-term UCP member representing Grande Prairie-Wapiti.
Toews declined to say whether he has made a decision.
"I'll have more to say on that one later," he said, "I'm focused on preparing the budget."
This report by The Canadian Press was first published Jan. 27, 2023.