Around Red Deer May 2nd…..
10:35 am – The Odd / Even watering system is in effect for the Town of Innisfail. Details Here.
For more local news, click here!
10:30 am – Street sweeping is underway in Sylvan Lake again today! Read More.
10:25 am – Three days of Free large item pick-ups begin in Sylvan Lake today! Read More.
10:15 am – The Abbey Centre in Blackfalds will close for a few days starting on Wednesday. Read More.
For more local news, click here!
10:02 am – Blackfalds firefighters will will two teams competing in the Firefighter Stairclimb Challenge on May 7th. It's being hosted by the Calgary Firefighters Benevolent Society (CFBS). Read More.
9:46 am – Westerner Park and the Red Deer Rebels have partnered to launch a new ticketing system! Read More.
9:01 am – A new garbage collection system will begin in Red Deer early next year. See what this means to you!
For more local news, click here!
8:53 am – Red Deer City Council has set our Property Tax Rate for 2017. Read More.
8:43 am – Residential street sweeping starts in Red Deer today. Find out where.
8:35 am – Red Deer RCMP are warning local businesses about "Quick Change" scammers that are making their way through town. Surveillance photos of the suspects are available. Can you identify them?
For more local news, click here!
8:20 am – École Secondaire Notre Dame High School in Red Deer will host some Rugby action today. Starting at 5 pm , the Girls Rugby team will play against Hunting Hills High School, while the Boys Rugby team will travel to Rocky Mountain House to play against West Central High School at 6 pm.
8:16 am – City Badminton Finals are getting underway in Red Deer this week. The Grade 9 Badminton team from St. Francis of Assisi Middle School will compete in the City Finals starting with a round robin competition at Hunting Hills High School on Tuesday, May 2 at 2:00 p.m. and continuing with finals at Lindsay Thurber Comprehensive High School at 4:00 p.m. Grade 6 Girls Singles and Doubles will play at St. Francis of Assisi Middle School beginning at 4:00 p.m. on May 2. The Boys Singles, Doubles and Mixed Doubles will play at the school on May 3 beginning at 4:00 p.m.
8:05 am – May is Bike Safety Month, so Better Biking Red Deer is kicking-off it's bike safety awareness campaign at Annie L. Gaetz Elementary School this morning. They will be reading the bike proclamation, doing bike checks for students and hosting a hot dog lunch for the students.
CRA says it has $1.4 billion in uncashed cheques sitting in its coffers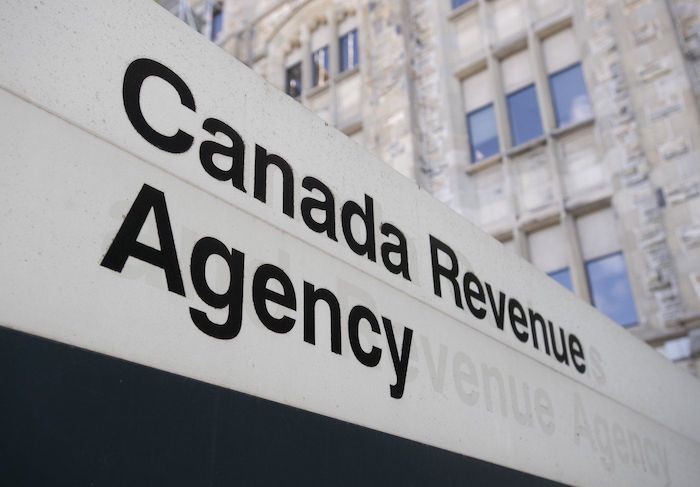 Ottawa – The Canada Revenue Agency says it will be sending e-notifications about uncashed cheques to 25,000 Canadians this month.
The federal agency says it has approximately $1.4 billion worth of uncashed cheques in its coffers that have accumulated over the years, with some dating back to 1998.
Each year, the CRA issues millions of payments in the form of benefits and refunds, but some cheques remain uncashed for various reasons, including misplacing a cheque or changing addresses.
Another 25,000 Canadians will receive e-notifications in November, followed by 25,000 more in May 2023.
The CRA launched a campaign in February 2020 to get Canadians to cash their cheques and says it has so far returned more than $800 million back to taxpayers.
The CRA says Canadians can check if they have uncashed payments by logging in to or signing up for an online CRA account.
This report by The Canadian Press was first published Aug. 8, 2022.
Cenovus Energy to buy remaining stake in Toledo refinery from BP for $300 million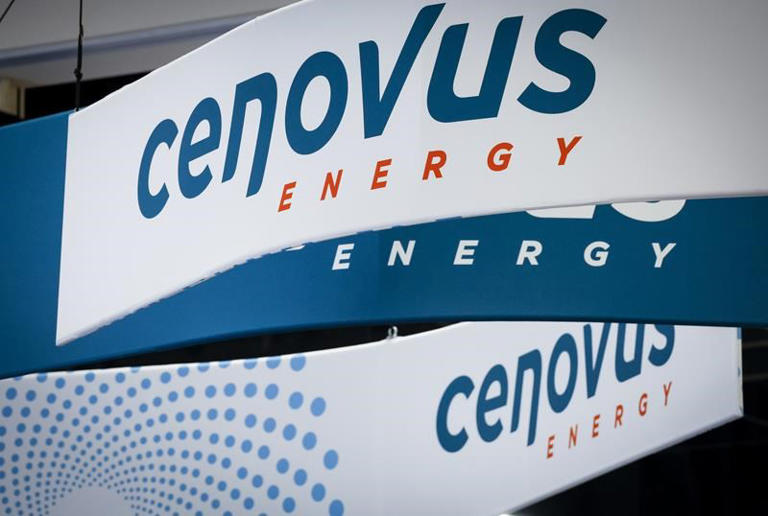 CALGARY — Cenovus Energy Inc. has reached a deal with British energy giant BP to buy the remaining 50 per cent stake in the BP-Husky Toledo Refinery for $300 million.
The Calgary-based oil producer has owned the other 50 per cent of the Ohio-based refinery since its combination with Husky Energy in 2021.
Cenovus says its U.S. operating business will take over operations when the transaction closes, expected before the end of the year.
The company says the Toledo refinery recently completed a major, once in five years turnaround to improve operational reliability.
It says the transaction will give Cenovus an additional 80,000 barrels per day of downstream throughput capacity, including 45,000 barrels per day of heavy oil refining capacity.
The deal brings Cenovus' total refining capacity to 740,000 barrels per day.
Alex Pourbaix, Cenovus president and CEO, says fully owning the Toledo refinery provides an opportunity to further integrate the company's heavy oil production and refining capabilities, including with the nearby Lima Refinery.
"This transaction solidifies our refining footprint in the U.S. Midwest and increases our ability to capture margin throughout the value chain," he said in a statement.
This report by The Canadian Press was first published Aug. 8, 2022.
Companies in this story: (TSX:CVE)
The Canadian Press