Around Red Deer May 11th…..
2:01 pm – RCMP are investigating the theft of a large amount of heavy steel tubing at Alberta Industrial Metals last weekend. Read More.
1:25 pm – RCMP are investigating after some overnight vandalism to the site of the 50th Street water main repair project. Read More.
For more local news, click here!
12:43 pm – Although Red Deer building permit values are down overall on the year, residential and commercial sector permits so far this year are holding their own compared to values in 2016. Read More.
12:35 pm – The gymnasium at the G.H. Dawe Community Centre in Red Deer is closing for renovations starting Monday, May 15th. Read More.
12:30 pm – There's an Emergency Preparedness Family BBQ at the Library Learning Centre in Innisfail tonight! Read More.
For more local news, click here!
12:26 pm – To celebrate the Grand Opening of the NexSource Centre, users are eligible to purchase either a six-month or annual pass at 50% off the regular rate! Pass sale is from Friday, May 12 – Sunday, May 28, 2017.
12:22 pm – The Town of Sylvan Lake has been issued an extension by Alberta Environment & Parks, which allows the Town to follow the terms and conditions of an existing approval to operate the Sylvan Lake Wastewater System – 2nd Extension, until May 1, 2018.
12:20 pm – Street sweeping continues in Sylvan Lake today. Read More.
Fore more local news, click here!
12:13 pm – Trash to Treasure Week begins in Lacombe tomorrow! Read More.
12:11 pm – Residential street sweeping continues in Lacombe today on Sandstone Ave, Blackstone Ave, Hangingstone Dr, Hathaway Lane, Coventry Lane, Dickens Lane and Petticoat Lane.
12:09 – Refurbishments are now done at the outdoor tennis courts in Lacombe! Read More.
For more local news, click here!
11:57 am – Red Deer County crews are continuing their work on roadside weeds and other vegetation. Read More.
11:55 am – Red Deer County wants to make sure you're prepared for an emergency. Check out these tips to keep you and your family safe!
11:49 am – Lacombe County will be hosting a two-day voluntary farm vehicle safety check on May 30th and 31st at their new public works shops located in the east and west sides of the County. The purpose of this check is to increase both the safety and the awareness of the local agricultural industry as it relates to vehicle safety. Read More.
For more local news, click here!
11:42 am – Red Deer RCMP are looking for two male suspects after an attempted armed robbery in a downtown parking lot next to the Tennis Bubble. Read More.
11:39 am – The Abbey Centre in Blackfalds is going Solar! Read More.
11:31 am – Red Deer College Motion Picture Arts graduate, Carlee Ryski, won Best Performance by an Alberta Actress at The Rosies held in Edmonton at the end of April. The annual gala for the Alberta Film & Television Awards brings out Alberta's brightest stars and industry professionals to honour and celebrate the year's best in production. Over 50 Rosie Awards were presented, recognizing excellence in all aspects of Alberta's screen-based content. Read More.
For more local news, click here!
11:25 am – Street sweeping continues in Penhold today:
Lucina Street
Maplewood Boulevard
Healey Street
Henderson Crescent
9:32 am – A motion by the Board of Trustee of Red Deer Public Schools to advocate for a single publicly funded education system has been supported by a vote of 4 to 3. Read More.
9:22 am – Carter Brouilette of Sylvan Lake, a Grade 10 student at École Secondaire Notre Dame High School in Red Deer received the Silver Duke of Edinburgh Award. He is one of four students in Alberta to receive this prestigious award this year. The Duke of Edinburgh Award program is the world's leading youth achievement award. The premise behind this award is that not all learning happens in the classroom. The award program honours students that show commitment and achievement to a variety of activities of their choice.
For more local news, click here!
9:13 am – Leona Staples has been appointed as a member and designated as chair of The Board of Governors of Olds College for a term to expire on May 8, 2020. Also, Donna Maxwell has been appointed as a member of The Board of Governors of Olds College for a term to expire on May 8, 2020. Mark Kaun has been reappointed as a member of The Board of Governors of Olds College for a term to expire on July 7, 2020.
9:05 am – Red Deer Rebels athletic therapist Josh Guenther has resigned due to personal reasons. Guenther was with the Rebels for the 2016-17 season. Read More.
8:43 am – Kathleen Ganley, Minister of Justice and Solicitor General, will make remarks at the Alberta Municipal Enforcement Association's annual banquet and awards ceremony in the Monaco room at the Sheraton Hotel in Red Deer tonight at 5:00 pm.
For more local news, click here!
8:37 am – The Red Deer Catholic Regional School Division will recognize the service of it's staff, inductees and staff accomplishments with appropriate gifts and awards at their annual Celebration of Excellence tonight at 5:00 pm.
8:32 am – Grade 8 Badminton players from St. Francis of Assisi Middle School in Red Deer will compete at the CWAJHAA's being held at the school from 4 – 8 pm today.
8:27 am – Hundreds of Grade 5 boys from Red Deer Catholic Regional Schools and Red Deer Public Schools will gather together at the G.H. Dawe Community Centre for the annual Grow Boys event today. This full-day leadership conference (with assistance from students attending École Secondaire Notre Dame High School) helps to provide these students with an opportunity to discover, improve, and share skills in a variety of ways. This day provides sessions to support the happy, healthy growth and development of these students.
For more local news, click here!
8:12 am – RDC's Be Fit for Life Centre is once again encouraging young girls to keep moving. The 14th annual Go Girl event at the Collicutt Centre today will promote health, confidence and physical activity to more than 600 Grade 5 girls in the Red Deer Public School District and Red Deer Catholic Regional Schools.
8:04 am – Today is the Grand Opening of the Glendale Science and Technology School's Escape Rooms.  Students in grade six at Glendale have designed and built two locked rooms. Testing is complete and they're ready to open! You can sign up for either "The Cargo Hold" or "Space Lab" or both! Click here to sign up!
7:54 am – The G.H. Dawe Community Centre will be closed today from 8:30 a.m. to 4 p.m. due to a private function. The facility will reopen to the public at 4 p.m. Read More.
Liberals, opposition clash with days left to pass legislation before House rises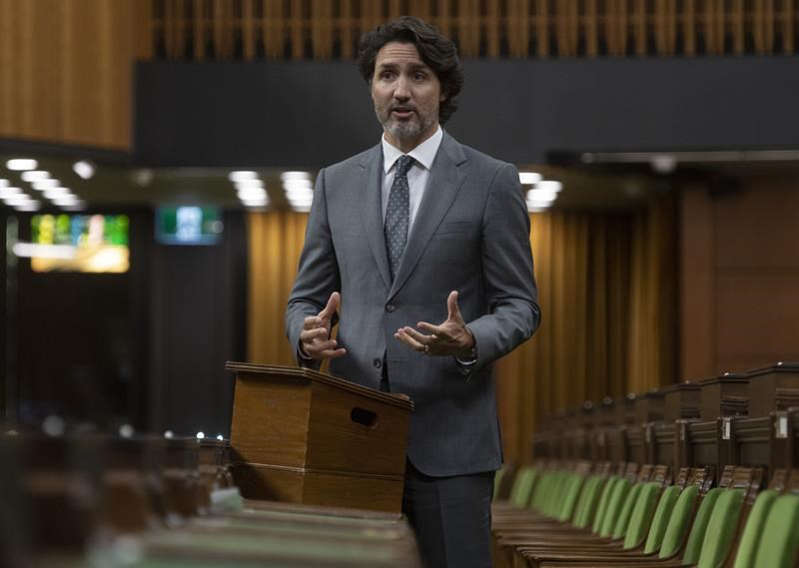 OTTAWA — Parliamentarians are in their final week before a summer break in the House of Commons, where federal parties are using the minority makeup to posture for a potential election.
With only days left before the House rises, the Trudeau government has begun to single out the Conservatives for using procedural tactics to block the passage of legislation around climate accountability, banning conversion therapy, changes to the Broadcasting Act and a bill to implement its budget.
In Monday's question period Liberal House leader Pablo Rodriguez told the party it should "support us, support Canadians."
The Conservatives and New Democrats hit back at the government's cries over urgency, saying the Liberals mismanaged the agenda and delayed introducing bills until it was too late to pass them.
Members of Parliament entered the chamber, some in person, but most virtually, where they are scheduled to sit until Wednesday for what could be the last time under the current makeup, with several bills still outstanding.
Given the minority government, the possibility of a general election at any time hangs over the House — autumn marks two years since the Liberals were re-elected to power.
Last week, the possibility of a vote happening later this year was heightened when MPs not seeking re-election delivered farewell speeches to Parliament.
All of Canada's federal leaders, including Prime Minister Justin Trudeau, have spent months saying they don't want to send Canadians to the polls while provinces battle the COVID-19 pandemic.
But the situation is improving, with infections steadily falling as millions more Canadians get vaccinated against the virus, and provinces are moving to lift some of the strictest measures to allow people to socialize again.
Trudeau used his government's briefing on the pandemic last Friday to blast the Conservatives for obstructing its agenda, and the Bloc Québécois as well as NDP for joining in the political games, including on legislation around pandemic supports.
"If the Liberals are planning to go to an election in August or September then why introduce these bills at all?" NDP Leader Jagmeet Singh said Monday.
"To me, it looks like they are just putting on a show."
Last October is when the Liberals reintroduced their proposed ban on conversion therapy, a widely discredited practice that aims to change someone's sexual orientation or gender identity.
It was initially tabled in March 2020, but delayed when the pandemic hit and then died when the government prorogued parliament last summer in the midst of the WE Charity scandal.
Bardish Chagger, minister of diversity, inclusion and youth, shared a letter on social media she penned to Conservative Leader Erin O'Toole ahead of Monday's debate on the bill, asking his MPs to stop talking so that a vote can happen.
Several Conservative members have raised concerns about the Liberals' definition of conversion therapy.
These Tories say they don't support the coercive practice, but worry the government's definition is too broad and could threaten individual conversations about sex and gender, particularly between adults and children.
Also on the Liberals' agenda is a proposed a law that would track Canada's progress on reaching net-zero greenhouse gas emissions by 2050.
Conservatives, along with Green MP Elizabeth May, have raised concerns over the speed at which the Liberals, with the help of the NDP, are trying to get the proposed climate accountability law passed through the House of Commons, saying it needs more scrutiny.
O'Toole's MPs have so far voted against the bill for what they say is a lack of inclusion from the oil and gas industry and presence of "climate activists" on a government-assembled advisory panel, designed to provide feedback on how to drastically cut Canada's emissions by mid-century.
"To say this bill is urgent after not calling it for months and indeed after proroguing the house and delaying everything … is the height of hypocrisy," said Conservative environment critic Dan Albas said in a debate on Monday.
For their part, the Greens have said what the Liberals are proposing is a lacklustre regime of timelines and goals compared to similar laws in other countries that keep nations on track to reach their climate goals.
This report by The Canadian Press was first published June 21, 2021.
Stephanie Taylor, The Canadian Press
Canadians encouraged to see mRNA shots as interchangeable as more 2nd doses open up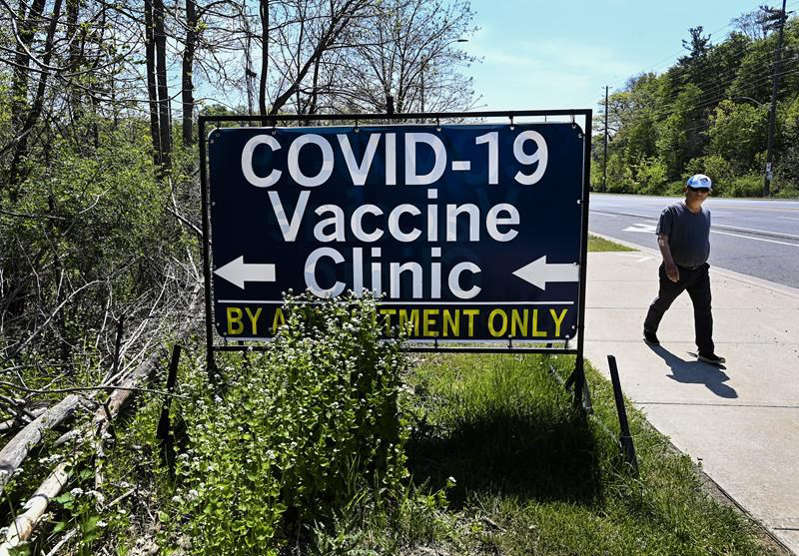 TORONTO — Officials and experts emphasized the interchangeability of the Moderna and Pfizer-BioNTech vaccines on Monday as shipment delays led to changes in Canadians' second-dose appointments.
The federal government has said Pfizer's weekly shipment of 2.4 million doses is delayed and will arrive mid-week. That left provinces switching Pfizer appointments for Moderna, and urging people not to cancel their jabs.
In Ontario, residents were informed they might get a different mRNA vaccine for their second dose as many became eligible to book accelerated second shots on Monday.
The province's top doctor urged people not to hesitate if offered Moderna after getting Pfizer for their first shot.
"We want you getting the full protection as soon as possible," said Dr. David Williams, noting that the highly transmissible Delta variant was still spreading in the province. "The vaccines are safe to mix."
Alberta also advised residents that the vaccine appointments might have to change based on supply, and noted that the two mRNA shots are considered interchangeable.
"At this time, there is more Moderna available. If you book for Moderna, you will be able to get an earlier appointment and thus complete your series," Alberta Health Services said in a tweet Monday.
In Manitoba, officials encouraged adults to get Moderna shots and warned the province might have to cancel Pfizer appointments booked after July 7 due to the supply slowdown.
Quebec Premier François Legault told reporters that experts have suggested there's slight additional protection associated with changing vaccines for a second dose, with a low risk of secondary effects from mixing.
"Our public health is saying you can have the same one, or a mix, the advantages are a lot higher than the very small risk," Legault said Monday.
In Ontario – where 76 per cent of adults have had a first dose and 24 per cent are fully immunized – those who got a first dose of an mRNA vaccine on or before May 9 were able to book second doses starting at 8 a.m. Monday. Residents in Delta variant hot spots who got their initial jabs on or before May 30 can do the same on Wednesday.
Some said they were still digesting the news regarding mixing mRNA vaccines.
Krystyna Szajkowski, who received Pfizer as her first shot, said she was nervous about the possibility of mixing doses.
"I was concerned and I was prepared to say no," said the 81-year-old Mississauga, Ont., resident who ended up being offered Pfizer for her second jab Monday.
Many others, however, had no qualms over mixing mRNA shots.
"I did my research and got comfortable with it," Matab Shehab, 22, said heading into her Moderna appointment. "Besides my fear of needles, I'm fine."
Toronto's Humber River Hospital started switching to Moderna appointments on Sunday, following direction from Toronto Public Health.
Lisa Bitonti-Bengert, the hospital's senior director for clinical innovation, estimated that between 25 and 30 per cent of people opted to wait for Pfizer when informed of the change.
Staff have been talking to people outside the mass clinic at Downsview Arena, she said, explaining the science, the risks posed by variants of the virus, and offering reassurance.
"People aren't quite convinced yet of the interchangeability," Bitonti-Bengert said.
Many of those choosing to wait for Pfizer are able to work from home, she said, while essential workers appeared more likely to make the switch to Moderna for second doses.
Several experts took to social media encouraging people to get whichever of the two mRNA shots they're offered as their second dose.
"With this week's delayed Pfizer vaccine shipments, I'm concerned about people delaying dose 2 because they are being offered Moderna vaccine," Dr. Jeff Kwong, an epidemiologist with the University of Toronto, said on Twitter. "The last thing we want is any loss of momentum in our flourishing vaccine rollout."
Kwong said analyses of data compiled by the independent research organization ICES show that two doses of Moderna are "just as good" as two of Pfizer in preventing infections.
As a result, he said there's no reason to think one dose of Pfizer and a second of Moderna would be any worse than two doses of the Pfizer vaccine.
Other experts expressed similar sentiment, noting people regularly get different brands of other vaccines without thinking twice.
"If you got a flu shot this year, you likely don't know the brand. Neither do I. They're made by separate companies," Dr. Zain Chagla, an infectious disease specialist at St. Joseph's hospital in Hamilton, said in a tweet. "Moderna and Pfizer are interchangeable."
Governments have noted that youth will continue to receive the Pfizer shot since it is currently the only one approved in Canada for those under 18.
– With files from Paola Loriggio, Denise Paglinawan in Mississauga, Ont., Kelly Geraldine Malone in Winnipeg and Sidhartha Banerjee in Montreal.
This report by The Canadian Press was first published June 21, 2021.
Holly McKenzie-Sutter, The Canadian Press