Another sign of Red Deer returning to life – Museum + Art Gallery planning its Re-opening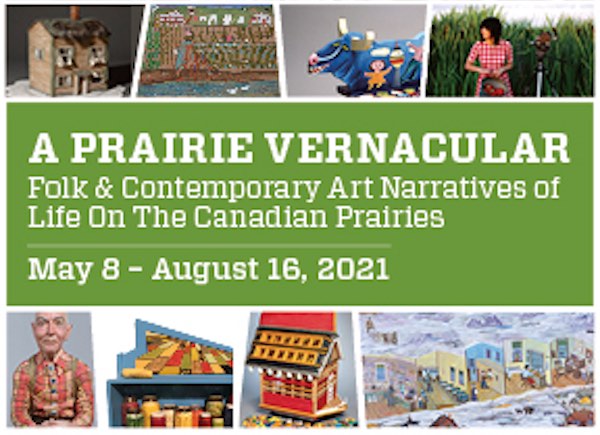 The Red Deer Museum + Art Gallery "MAG" is Re-opening
The MAG is ready to welcome you back! The Red Deer Museum + Art Gallery plans to reopen to visitors on June 15th based on Stage 2 of Alberta's Open For Summer Plan. Visitors can check out the travelling art exhibit APrairie Vernacular: Folk & Contemporary Art Narratives of Life On the Canadian Prairies at the Red Deer Museum + Art Gallery (MAG), showing from now until August 16, 2021. This exhibit includes over 50 artists, 9 themes with an amazing collection of work. A Prairie Vernacular is a travelling exhibition curated by Jennifer McRorie and Joanne; organized and toured by Moose Jaw Museum and Art Gallery in partnership with the Esplanade and is funded by the Government of Canada and Department of Canadian Heritage. The opening hours will be Tuesday-Saturday from 10:00am – 4:30pm.Visits can be booked on the MAG website www.reddeermuseum.com .
A Prairie Vernacular Exhibit examines historic and contemporary representations of the vernacular in artistic practice on the Canadian prairies, considering the relationship of folk art to contemporary art produced in Alberta, Saskatchewan, and Manitoba. These representations of the vernacular not only adopt the materials, methods and/or motivations of a folk aesthetic, but speak to shared contexts and subject matter, either reflecting on memories and histories of life on the prairies or presenting visual narratives rife with humour, fantasy, myth, politics, religion, and the prairie gothic. Artists represented in the exhibition include historic and contemporary untrained or self-taught artists, as well as academically trained artists whose works speak to the vernacular, the locality and history of the Prairie.
Words from Executive Director, Lorna Johnson:
The Prairie Vernacular exhibition is a delightful and affectionate look at the Prairies, through the eyes of artists. All of the artworks reflect a deep love of place, and the personal memories, reflections and fantasies that are rooted in the prairie landscape. It is wonderful to see how the so-called folk artists have inspired some of Canada's best-known artists to create works that celebrate prairie sensibilities. It is a lively and expansive show, and I hope visitors will soon be able to come and see it in person.
Virtual Talks & Virtual Mini-Tours:
Saturday, June 5, 2021 – 2 p.m.
"Indigenous Prairie Aesthetics" – Mini tour of Prairie Vernacular
Saturday, June 26, 2021 – 2 p.m.
"Memory and Memoria and the Everyday" – Mini tour of Prairie Vernacular
Saturday, July 10 – 2 p.m.
"Folk, Funk, Humor and Playfulness" – Mini tour of Prairie Vernacular
Thursday, July 22 – 6:30 p.m.
"Jude Griebel: The Influence of Prairie Folk Art on Contemporary Art
Practice" Artist Talk and Q & A
Saturday, July 24 – 2 p.m.
"Fantasy and the Surreal" – Mini tour of Prairie Vernacular
Saturday, Aug. 7 – 2 p.m.
"Prairie Gothic" – Mini tour of Prairie Vernacular
Thursday, Aug. 5 – 6:30 p.m.
"Place of Belonging" – Artist Talk and Q & A with Ken Housego
For more details regarding the exhibition A Prairie Vernacular contact Kim Verrier, Exhibitions Coordinator at [email protected]
Today is the day! Someone supporting the Child Advocacy Centre is going to win a huge jackpot!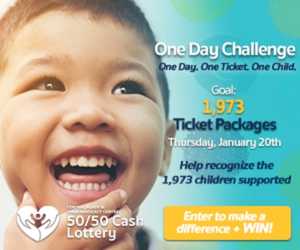 Or Call 587-272-2233
Phone lines will be open from 9:00AM – 7:30PM MTN
#CACACOneDayChallenge UPDATE
We are currently at
603
ticket packages
Goal: 1,973
We're almost half way there! Will you help us reach our goal!? Let's make a big push this afternoon to meet the challenge for these kiddos!
Thank you to those who took the Challenge and have already purchased!
Phone lines have been busy, so feel free to leave a voicemail with your details and we'll get back to you as soon as we can!
Visit our lottery website for more information, an updated list of winning numbers, and the full list of lottery rules! Or call 587-272-2233.
*Please Note: Phone lines are operated by CAC Staff. Open from 9AM – 4PM Monday – Friday. Please leave a voicemail with a detailed message & we will return your call as soon as possible.
Lottery License #578482
Skills that maintain healthy relationships
Learn ways to improve your relationship skills using the acronym DEARMAN and GIVE, from the DBT therapy perspective, presented by a PCN Mental Health Counselor, Lana.
Interpersonal Effectiveness Skills
Learning to get along with others while also asserting your own needs is essential to healthy relationships. It can be difficult to balance your own needs and the needs of others. How can you get what you need without being aggressive or neglecting of the needs of others? There are three sets of skills you will learn to help achieve this goal: objective effectiveness, relationship effectiveness, and self-respect effectiveness.