Meet Internationally Acclaimed Central Alberta Artist David More Saturday at Red Deer Museum + Art Gallery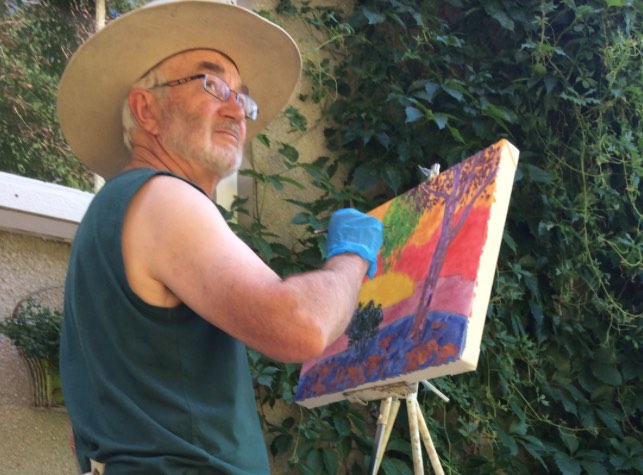 An exploration of the garden through a lifetime of artwork by noted western Canadian painter David More.
Book launch with artist on Saturday, September 11, 2021, from 2:00-4:00 PM, at the Red Deer Museum + Art Gallery (MAG) – public and media welcome.
As Red Deer's cultural scene grows and matures, it is important to build a record of those who have made the path, inspired us, and used their creative talent to expand our perception of the world around us.
Greatest Garden: The Paintings of David More is a celebration of Benalto landscape painter David More's engagement with the garden as a multifaceted subject. Featuring over fifty original artworks, this book encompasses a career spent in conversation with gardens in their many and varied forms. With lively brushwork, a keen sense of colour, and an aptitude for expressive drawing and varied composition, More has found the garden in expected and unexpected places.
David More will be onsite for the book launch at the Red Deer Museum + Art Gallery (MAG) on Saturday, September 11, 2021, from 2-4pm.
Come meet the artist and pick up your signed copy of this beautiful collection of artworks for the member's price of $30 (September 11 only; regular price is $40). This book is published by University of Calgary Press.
Words from Executive Director, Lorna Johnson:
"The Board and Staff of the MAG are so proud of this publication. It was a delight to work with Dave, Mary-Beth and the University of Calgary Press to realize our vision for a publication that would reflect Dave's work and celebrate his generous gift of works to the MAG. It is an important milestone in documenting the art history of Central Alberta."
Words from David More
"Being the subject of a book is truly a privilege during one's lifetime. Greatest Garden: The Paintings of David More allows for the vision my wife Yvette and I share to reach a much wider world. Just as importantly, this book brings the Red Deer Museum + Art Gallery to the international stage, where it deserves to be. Lorna Johnson and her amazing team have raised the profile of the Red Deer MAG to unimagined heights during her tenure. Working with delightful author Mary-Beth Laviolette and the distinguished University of Calgary Press over the last year has given us a most memorable journey."
David More and his wife Yvette Brideau, donated 200 of his paintings and drawings to the Red Deer Museum + Art Gallery in 2019. In that same year, to recognize Dave's generous gift, the MAG hosted a retrospective exhibition of his work that was curated and organized by independent curator Mary-Beth Laviolette. As an extension of her research, and in celebration of Dave's artistic achievements, Mary-Beth also wrote Greatest Garden. Published by the University of Calgary Press, Greatest Garden beautifully examines the multiple subjects that have captured Dave's attention and imagination over the years, and reflects the evolution of his artistic practice.
About David More
David More is one of western Canada's exceptional painters. Based in the rural hamlet of Benalto, near Red Deer Alberta, he is part of a generation of landscape artists who emerged in the 1970s to make beauty out of the ordinary and challenge the expected with bold acts of creation.
Throughout his career, More has returned to the garden as a deeply functional yet ritualistic space of human endeavour. The garden is a place of shelter and sanctuary, of colour and fragrance, of order and wilderness. The garden is a private space, carefully tended and planted, observed en plein air or through the living-room window. The garden is a public space, a park where people gather to let their natures blossom. The garden is the world, the nature that sustains and surrounds us, the environment we all live within, and all have a responsibility to cultivate and tend.
About the Author
Mary-Beth Laviolette is an independent curator and writer with a visual art practice spanning forty years. She is the author of An Alberta Art Chronicle and A Delicate Art: Artists, Wildflowers, and Native Plants of the West. She has curated exhibitions for the Art Gallery of Alberta, Calgary's Glenbow Museum, the Whyte Museum, and more. Mary-Beth is the recipient of many awards, including the Alberta Centennial Medal and Artist in the Spotlight.
Battle of Alberta hockey allegiances split in Red Deer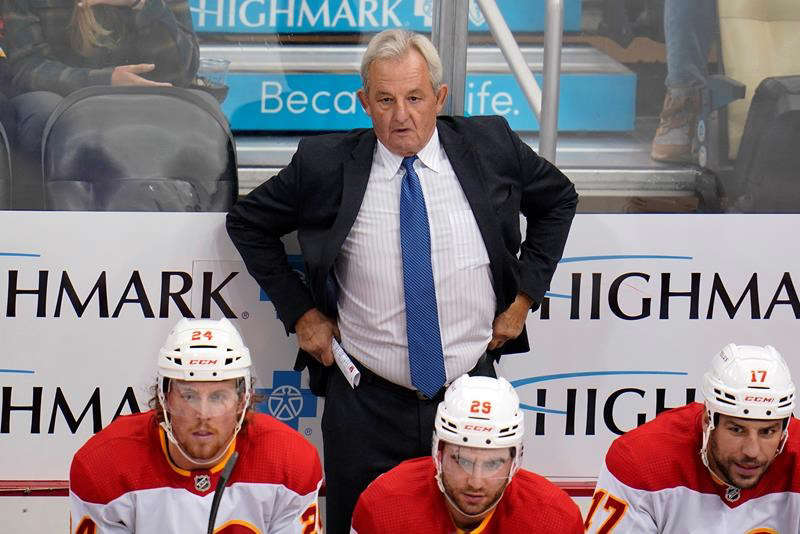 The old Crown and Anchor bar in Red Deer, Alta., was famous for its line drawn down the middle when hosting hockey fans during the fierce Battle of Alberta playoff games of the late-1980s.
Calgary Flames fans sat on one side. Edmonton Oilers fans were relegated to the other.
NHL allegiances are split in the city of just over 100,000 people that sits within a kilometre of the exact halfway point of the 300-kilometre drive along Hwy. 2 between Calgary and Edmonton.
The Flames host the Oilers in Game 1 to kick off the second round of the NHL playoffs on Wednesday, in a Battle of Alberta of proportions not seen in decades.
"To see both fan bases totally engaged in playoffs is something that has just never happened in a lot of people's life times who are under the age of 40," said Merrick Sutter, senior vice-president of the Red Deer Rebels, and nephew of Flames coach Darryl Sutter. "We see it every day in Red Deer, just the sheer nature of being exactly in the middle."
While it marks the sixth time the two teams have battled in the NHL post-season, it's the first time in 31 years. The Oilers own a 4-1 series record.
The Rebels tweeted, tongue in cheek, on Monday: "Pray for Red Deer."
Red Deer actually wins, no matter which team emerges victorious, said Mayor Ken Johnston.
"Really, every city from Fort McMurray in the north to Lethbridge in the south is going to benefit from the series, the bars, the restaurants, the hospitality industry, the ability for people to come together and socialize … and it couldn't come at a better time from that perspective. People are just so eager to get out and be in person.
"But certainly Red Deer will benefit. Every other town and city (in Alberta) is going to have a piece of this series."
The Mayor's allegiances, he wasn't afraid to admit, are with the Flames. He worked in Calgary during the team's heyday of the late '80s, when they made the Stanley Cup final in '86 and won it all in '89.
He has a Calgary jersey and a hat signed by Flames legend Lanny McDonald.
"Being a good mayor, I also have a little Oilers fanfare to wear from time to time," he added with a laugh.
Sutter said allegiances in the Battle of Alberta have generational roots. His, of course, were forged in his family's long history with the Flames. His dad Brent, now owner, president and GM of the Rebels, coached the Flames for three seasons, and uncle Darryl's first coaching stint in Calgary was in 2003.
"Not many can understand, but there's not very many circumstances where you have two franchises with such a longstanding rivalry," he said. "This goes back to grandparents and parents, back in the '80s and whatnot. It's embedded. Now, to be able to reignite it is special, but to me it's really about the younger people who have never seen that rivalry."
Troy Gillard, who does play-by-play of Rebels games, said Red Deer has unique connections to both teams — although he noted he wore a Flames polo to the office on Monday. There's the Rebels' ties to the Sutter family. But he believes the Oilers saw a surge of new fans when the club drafted Rebels centre Ryan Nugent-Hopkins first overall in 2011. He was the first Rebel to go No. 1 in the draft.
The Oilers also have defenceman Kris Russell, who's from nearby Caroline, Alta., and had Red Deer native Colton Sceviour before waiving him in late-January.
"Even here at the Rebels, we're split pretty much 50/50. It's gonna be a lot of fun around here the next couple weeks," Gillard said.
These playoffs are the first held in full arenas in Canada since the COVID-19 began. Red Deer was slammed by the Omicron variant this past winter that saw the world junior championships there cancelled four days after it started.
"That Game 7 in overtime was as close to a return to normalcy as you're going to find," said Sutter, who was in Calgary on Sunday night for the Flames' 3-2 OT thriller over Dallas.
"To see the crowd at Rogers Arena (in Edmonton) in Game 7 two nights ago, that game ended with a late goal and a burst of energy, and then to match that and then probably even beat it (Sunday) night in Game 7, overtime (in Calgary) — game sevens with premium endings in their own arenas … you couldn't script it any better than that."
Red Deer bars are buzzing with anticipation after a couple of years of hard times amid the pandemic.
"We're all very very excited, it's been a long time to have this kind of thing happen," said Brennen Wowk, owner of 400-seat Bo's Bar & Stage. "Staff will be in jerseys of their choice, (he'll be in his No. 99 Wayne Gretzky Oilers jersey), we'll be pouring lots of beer, and have the volume on as loud as it can go. As much excitement we can put into this room, we're going to put into this room."
Dallas Gaume hopes Alberta's teams in the post-season will see hockey registration numbers in Red Deer return to pre-pandemic numbers.
"A lot of eyes are going to be on the province in the next two weeks, and I really think we're going to get some growth out of this," said Gaume, the GM of the Red Deer Minor Hockey Association.
There was no season in 2020-21 due to COVID-19, and then number of returning players dropped by 7.5 per cent this past winter. Gaume believes it's a combination of issues, such as players needing to be vaccinated to enter arenas and players finding other winter activities during the lockdown.
Like the city of Red Deer, Gaume's allegiances are split. He coached Nugent-Hopkins with the Rebels, "so I'm a big fan of his. And I'm a big fan of the Sutters, I think Darryl is a terrific coach. So I like both teams."
There's no love lost between the two squads, he said, and said Canada vs. the U.S. in women's hockey would be an adequate comparison.
"I know that's an extremely strong rivalry, with lots of dislike for one another," Gaume said. "I think the same could be said with these two teams. I know with a lot of people, if you like the Oilers, you generally hate the Flames and the same the other way. You can't like both."
If he had to pick a winner?
"I think the Flames are the better team. Doesn't necessarily mean they win the series. How's that for my sitting-on-the-fence prediction?" he said with a laugh.
Game 2 is Friday in Calgary before the series heads north to Edmonton for Games 3 and 4. The series winner meets either St. Louis or Colorado in the Western Conference Final.
"One of the Alberta teams is going to be playing for a spot in the Stanley Cup Final," Gillard marvelled. "It's going to be heartbreaking for whichever team loses in Round 2, but for whichever team moves on, how exciting is that?"
This report by The Canadian Press was first published May 16, 2022.
Lori Ewing, The Canadian Press
Canada-wide warrant issued after Calgary mother of five killed in crash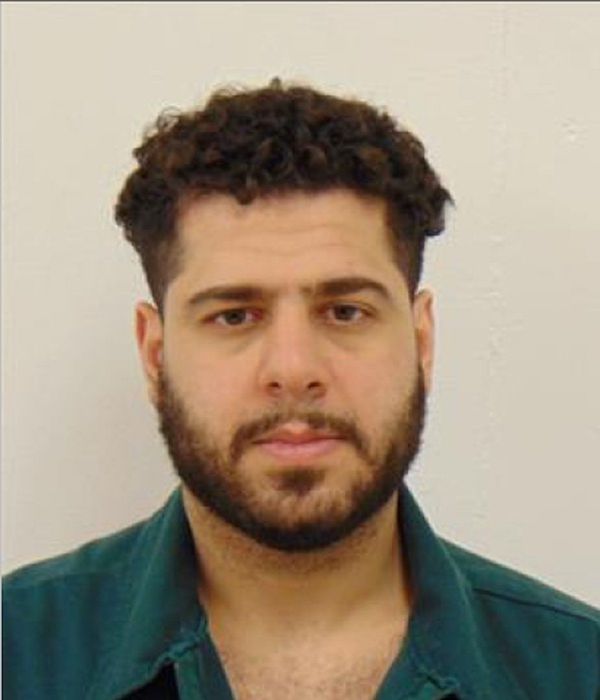 Calgary police say they have issued Canada-wide warrants for a man they believe is responsible for the death of a mother of young children after a shooting led to a crash.
Angela McKenzie, who was 40, was killed last week when a truck that was pursuing a sedan collided with her van and another car at an intersection in the city's southeast.
Police say they have reviewed video surveillance cameras from the scene, talked to witnesses and processed the evidence collected.
They have issued seven Canada-wide warrants for 29-year-old Talal Amer.
McKenzie's church pastor said last week that the woman was a mother of five children between the ages of nine and 17, and that the children lost their father to an illness in February.
The warrants for Amer include attempted murder, manslaughter, reckless discharge of a firearm and possession of a prohibited firearm.
"Based on the initial context from the scene, investigators believed that this incident may have been road-rage related," police said in a news release Monday afternoon.
"However, after identifying the individuals involved and examining all evidence, we believe the shooting was targeted and that the driver of the (sedan) was the intended target. Occupants of the (sedan) did not exchange gunfire as previously thought."
Amer is described as five-feet, 11-inches tall with brown eyes and brown hair.
Police allege Amer was the aggressor in pursuing the sedan and discharging a firearm before hitting McKenzie's van.
"Our investigators have worked day and night to identify the person responsible for the tragic death of Ms. McKenzie," said Staff Sgt. Sean Gregson of the homicide unit.
"This incident was a careless and senseless display of violence in our community."
McKenzie's mother, Sylvia McKenzie, issued a statement through police earlier Monday.
"Nobody expects to lose someone they love in an act so shocking it has people across Canada talking about it," she says in the statement.
"Angela was our beacon of light, a feisty defender of her family and children, and the most generous person we have ever known. She saw joy and hope where others only found struggle.
"In our struggle to accept her death, Canadians, and especially Calgarians, have shown … a grace and generosity that matches that of our beloved daughter, sister, and mother. We see the beautiful soul of our community blossoming from this ugly act, and we get to experience the dignity of the world the way Angela always experienced it."
This report by The Canadian Press was first published May 16, 2022.