Alberta to focus on seniors residences, Increase support for caregivers – COVID update
From the Province of Alberta
Update 32: COVID-19 pandemic in Alberta (April 14 at 5:30 p.m.)
There are now 914 confirmed recovered cases of COVID-19 in the province.
With 138 new cases reported, the total number of cases in Alberta is 1,870.
Two Albertans have died since the last report, bringing the total deaths in the province to 48.
Latest updates
Increased funding is being provided for Alberta caregivers to expand supports and resources.
Military families needing child care will now be able to access reopened child care centres.
Cases have been identified in all zones across the province:

1,242 cases in the Calgary zone
402 cases in the Edmonton zone
107 cases in the North zone
74 cases in the Central zone
36 cases in the South zone
Nine cases in zones yet to be confirmed

Of these cases, there are currently 44 people in hospital, 14 of whom have been admitted to intensive care units (ICU).
276 cases are suspected of being community acquired.
A total of 33 people have died in the Calgary zone, eight people have died in the Edmonton zone, six people have died in the North zone, and one person has died in the Central zone.
One of the recent deaths was at McKenzie Towne Continuing Care Centre in Calgary and the other was at Shepherd's Care Kensington in Edmonton.
Stronger outbreak measures have been put in place at continuing care facilities. To date, 214 cases have been confirmed at these facilities, with a total of 30 deaths.
There have been 79,695 people tested for COVID-19 and a total of 82,649 tests performed by the lab. There were 2,868 tests completed in the last 24 hours.
Any individual exhibiting symptoms of COVID-19 including cough, fever, runny nose, sore throat or shortness of breath, is now eligible for testing. People can access testing by completing the COVID-19 self-assessment online. A separate self-assessment tool is available for health-care and shelter workers, enforcement and first responders.
Effective April 15, continuing care workers will be required to wear masks at all times when providing direct patient care or working in patient care areas.
Starting April 16, workers in long-term care and designated supportive living sites will only be allowed to work at one location. This requirement must be fully implemented no later than April 23.
Continuous masking in health-care settings
More than 1.5 million masks have been shipped to 941 long-term care facilities, designated supportive living facilities, and addiction and mental health facilities across the province to support Alberta Health Services' (AHS) Guidelines for Continuous Masking in Healthcare settings. AHS has also shipped and increased stock of four million masks to all AHS, Covenant Health, and subsidiary facilities. This week, 1,470 pharmacies will receive a total of 147,000 masks and 2.4 million gloves.
Increased supports for Alberta caregivers
The Alberta government is providing $3 million to Caregivers Alberta, a non-profit organization, to expand supports and resources for caregivers during the COVID-19 pandemic and into the future.
Psychosocial, along with other peer and community supports, are currently available through the toll-free caregiver advisor line at 1-877-453-5088 and online at caregiversalberta.ca for all caregivers, including those caring for someone with COVID-19 or in self-isolation.
Access to justice
The Provincial Court of Alberta has clarified its process regarding the criminal fine payment extension. For more information: https://albertacourts.ca/pc/resources/announcements.
Child care for military families
Military families needing child care will now be able to access reopened child care centres. Military personnel were originally not included in the list of provincial workers who can access child care, as they are overseen by the federal government.
The Alberta government is ensuring child care is not a barrier for military families so they can continue their essential work supporting, protecting and keeping Albertans safe.
Reducing spring wildfires and protecting municipalities
Alberta Wildfire is hiring 200 additional firefighters, invoking a fire ban in in the Forest Protection Area, implementing off-highway vehicle (OHV) restrictions on Crown land in the Forest Protection Area, increasing fine violations and funding $20 million more in community FireSmart initiatives to prepare for the upcoming wildfire season during COVID-19.
Alberta Parks is also implementing a fire ban in parks and protected areas. These early preparedness measures will ensure the province can effectively focus resources where they are needed most in the event of multiple emergencies happening at the same time.
For more information on wildfires, download the Alberta Wildfire app. Up-to-date information on fire restrictions, fire bans, OHV restrictions and general wildfire information is available at albertafirebans.ca or by calling 1-866-FYI-FIRE (1-866-394-3473). To report a wildfire, call 310-FIRE (310-3473) toll-free, from anywhere in Alberta.
Road tests
Alberta is extending the suspension of road tests until the public health emergency ends and while procedures are developed to conduct road tests that prevent against the spread of COVID-19.
Road tests will resume when it is safe to do so. Albertans who have a road test cancelled as a result of this suspension of service will be able to rebook online once the public health emergency ends or later, at no additional charge.
Mental health supports
Confidential supports are available to help with mental health concerns. The Mental Health Help Line at 1-877-303-2642 and the Addiction Help Line at 1-866-332-2322 are available between 7 a.m. and 11 p.m., seven days a week. Online resources provide advice on handling stressful situations or ways to talk with children.
Family violence prevention
A 24-hour Family Violence Information Line is available at 310-1818 to get anonymous help.
Alberta's One Line for Sexual Violence is available at 1-866-402-8000, from 9 a.m. to 9 p.m., in more than 170 languages.
Information sheets and other resources on family violence prevention are available at alberta.ca/COVID19.
Quick facts
The most important measures that Albertans can take to prevent respiratory illnesses, including COVID-19, is to practise good hygiene.

This includes cleaning your hands regularly for at least 20 seconds, avoiding touching your face, coughing or sneezing into your elbow or sleeve, and disposing of tissues appropriately.

Anyone who has health concerns or is experiencing symptoms of COVID-19 should complete an online COVID-19 self-assessment.
For recommendations on protecting yourself and your community, visit alberta.ca/COVID19.
Increased supports for Alberta caregivers
Government is providing $3 million to Caregivers Alberta to expand supports for caregivers during the COVID-19 pandemic and into the future.
Funding to the non-profit organization will help expand support programs and resources for the almost one million Albertans who are caregivers for family and friends, and ensure the many dedicated Albertans caring for their loved ones at home or in the community have access to the supports they need to maintain their well-being.
"Caregivers are essential to the well-being and quality of life of over one million Albertans. This is particularly true as we deal with the COVID-19 pandemic. Funding to increase supports for caregivers is part of our government's commitment to ensure that all Albertans are taken care of – during the COVID-19 pandemic and beyond."
Caregivers Alberta is the only community organization in Alberta dedicated to the diverse needs of all Alberta caregivers. Funding will help Caregivers Alberta expand supports and increase the reach of these supports so more Albertans can benefit. Supports include:
Developing a public awareness campaign to highlight the importance of caregivers and their work.
Compiling an inventory of caregiver supports across the province.
Expanding the hours of the Caregiver Advisor phone line.
Establishing a referral system to link caregivers and Caregivers Alberta through health-care providers.
Updating and expanding support programs.
Providing employers with resources to support caregivers in the workplace.
Developing a coaching program for caregivers.
"Developing effective caregiver supports so Albertans can age well in their homes and communities is a priority for our government. This funding will make a big difference in the lives of many Albertans and I look forward to seeing the positive impact these additional supports will have on the lives of caregivers and those of their loved ones."
"Without family and friend caregivers, our health-care system would simply collapse – especially during the COVID-19 pandemic. This funding will help support the almost one million caregivers across the province with caregiver-focused programs and services."
Psychosocial, along with other peer and community supports, are currently available through the toll-free caregiver advisor line at 1-877-453-5088 and online at caregiversalberta.ca for all caregivers, including those caring for someone with COVID-19 or in self-isolation. Medical concerns or questions about COVID-19 or how best to care for someone with COVID-19, are best directed to Alberta Health Services' Health Link at 811. For up-to-date information on COVID-19 and tips on how to reduce your risk, visit Help prevent the spread.
Alberta has a comprehensive response to COVID-19 including measures to enhance social distancing, screening and testing. Financial supports are helping Alberta families and businesses.
City of Edmonton has a spending problem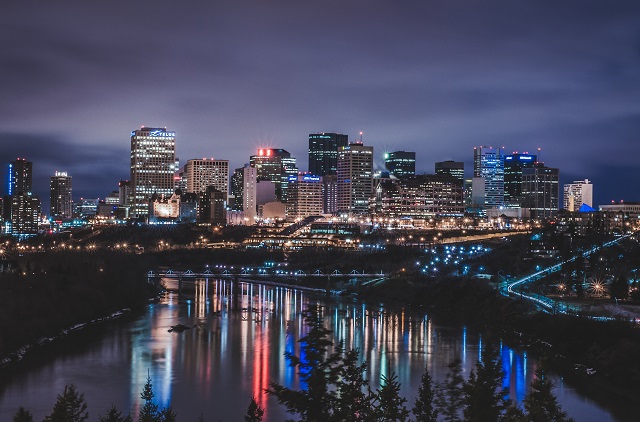 Author: Kris Sims
Between 2014 and 2023, total spending at the city went from $2.2 billion to an estimated $3.4 billion, a spending increase of about 54 per cent. The population of Edmonton increased by about 17 per cent over that same period.
The Canadian Taxpayers Federation is calling on Edmonton City Hall to rein in its salaries and spending splurges in the wake of its 6.6 per cent property tax hike.
"Ordinary working people didn't get a nearly seven per cent pay increase this year, so what makes Edmonton city hall think these folks can afford this property tax hike?" asked Kris Sims, CTF Alberta Director. "The city clearly has a spending problem and it's wasting taxpayers' money on electric buses that don't work."
Edmonton city councillors passed a 6.6 per cent property tax increase at city hall Tuesday afternoon.
Budget documents show spending at Edmonton city hall has jumped.
Between 2014 and 2023, total spending at the city went from $2.2 billion to an estimated $3.4 billion, a spending increase of about 54 per cent. The population of Edmonton increased by about 17 per cent over that same period.
Meanwhile, the city has a growing list of spending issues.
Reports show Edmonton spent about $60 million on a fleet of electric buses, but about 75 per cent of them are stuck in maintenance bays, needing constant repair and adjustments. The company that manufactures parts for the electric bus fleet has since gone bankrupt.
Last year, Edmonton City Hall decided to spend $100 million on bicycle lanes, in a city that can see snow on the roads from September to May.
After taking a raise this year, Edmonton Mayor Amarjeet Sohi is paid a salary of $211,488 per year, while the city's 12 councillors are each paid $119,484. The premier of Alberta, by comparison, is paid $186,180 per year.
"The people of Edmonton should remember they have the option of recall legislation and they can force a byelection for their city councillor if they think they're doing a bad job," said Sims.
Redman got it right on COVID response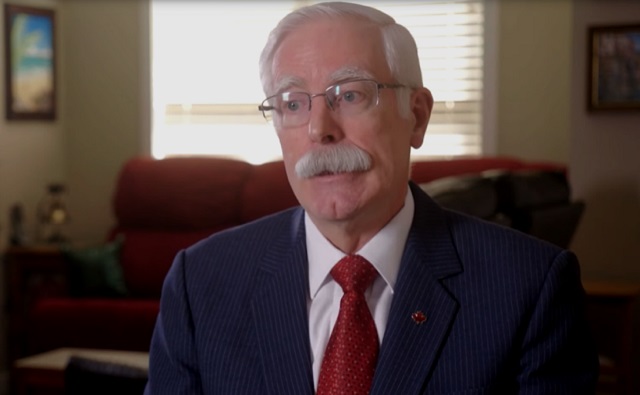 By Linda Slobodian
"The fear is still, I would say, in 65% of our population. They are now self-destroying their Charter of Rights and Freedoms."
Emergency response expert and retired Lt. Col. David Redman tirelessly tried to warn everyone that the "incoherent" chaotic response to COVID-19 was dangerously flawed.
The powers in charge didn't listen to Redman, a globally respected authority who led Alberta's Emergency Management Agency (AEMA) for five years and served 27 years with the Canadian Armed Forces.
But finally, Redman's dire warnings, concerns, and suggested response to dealing with a pandemic were validated by recommendations made by the Public Health Emergencies Governance Review Panel (PHEGRP) in a report submitted to the Alberta government last week.
What the government does with the recommendations remains to be seen.
But steps must be taken to hold decision-makers accountable for "gross negligence" and to help people break out of COVID's needless "cycle of fear" that still cripples too many, Redman told the Western Standard Friday.
"Canada will pay the costs of this deadly response for decades to come," said Redman.
Redman's letters early on to Canada's premiers warning them that discarding emergency management principles and placing health care officials in charge of pandemic response was dangerous, were ignored.
AEMA strategies, prepared in advance and in place to deal with pandemics, collected dust. Redman led the team that wrote the 2005 Pandemic Influenza Response Plan that was updated in 2014.
Emergency management offices — fully equipped and staffed with experts — in every province and territory were shut out.
Under the direction of health officials, the public was under siege. Punished for disobeying mandates. Subjected to unnecessary lockdowns and school closures. And controlled by a fear factor that defied a tenet of emergency management experts.
"They did it on purpose. They used fear as a weapon. In emergency management you never use fear. You use confidence. You show confidence that the emergency can be handled and present a plan to show how this will be achieved," said Redman.
He said it is deeply disturbing that people still believe they must keep vaccines up to date and self-isolate. And that must be rectified if even possible.
"The fear that this government generated — by this government I mean every provincial, territorial government, and in particular the federal government — created for two straight years, only broken by the Freedom Convoy — will last until the children that were just entering school in 2020 die."
Redman said the COVID-19 response was the "exact opposite" of an emergency management response.
"The pandemic response was health only focussed with terrible and deadly costs to individual mental health, societal health, our children, other serious illnesses and diseases, economic viability, and our democratic way of life simply ignored."
"Unless there is an emergency management plan built, these costs will continue to be massive."
Well, there's hope.
The PHEGRP submitted its final report with more than 90 recommendations.
The panel was established by Premier Danielle Smith in January to review the government's legislation and governance practices to manage the COVID-19 pandemic.
"It is my hope that by adopting these recommendations, the Government will be better equipped to cope with future emergencies and that the impacts on Albertans — their personal livelihoods, civil liberties and mental health — can be mitigated to the greatest extent possible," said PHEGRP Chair and former Reform party leader Preston Manning in a press release.
Key recommendations include strengthening the AEMA through legislative amendments and budgetary provisions to make it the lead government agency responding to and coordinating the government's response to future public emergencies.
Redman is "very happy" with Manning's recommendations.
"There's a lot of meat in what he's written."
"The first and foremost recommendation overarching his whole report is that legislation need to be changed to ensure that the emergency management process and emergency managers are in charge of every emergency including the next pandemic."
"And that that the AEMA is appropriately funded and staffed to do their new far extended role."
"He didn't just say the legislation needs to be changed. He said the government needs to build and fund that organization to be responsible for response for every emergency including pandemics."
Redman, who testified at the National Citizens Inquiry in Red Deer last April, was pleased with Manning's wide scope.
"In the first line of each recommendation he's covered all of the areas from fear being number one, to not doing a hazard assessment to realize that Sars-CoV-2 was really only affecting the elderly."
"And the terrible destruction of the children and their education system, but more importantly their socialization, the effects on business, the destruction of our economy, and then summing it up with the complete destruction of rights and freedoms."
"I think they've pretty much covered the areas."
Redman said two steps must be followed immediately.
First, hold a public inquiry to educate the public and "break the cycle of fear."
"The fear is still, I would say, in 65% of our population. They are now self-destroying their Charter of Rights and Freedoms."
"They believe Sars-C0V-2, the sixth version of the common cold, is deadly. And they will keep believing it until we do a full, open, transparent public inquiry to teach people that what we did was absolutely wrong and why it was wrong."
"Step two, there must be a process-driven full-recovery plan … That recovery process has to be complete, covering all the points in the Manning report and any that he might have missed."
"Again, it must be transparent. And that plan has to be fully implemented with the ability to hold accountable everyone responsible for the gross negligence and criminal negligence that was done during COVID."
"That will show to the public that what was done wasn't just wrong, it was criminally wrong, and they can stop the fear."
The inquiry must address what was done, why and "how do we recover from all of the damage we've done."
"Let's use children as an example. How do you overcome the loss of academic training. And how do you overcome two years of lack of socialization?"
If the emergency management recommendation is implemented by Smith's government, citizens can be confident if/when the next pandemic hits.
"Emergency management is made up of professionals who are experts who evaluate daily hazards. They use a disciplined process to mitigate, prepare for, respond to and recovery from all hazards in their jurisdiction," said Redman.
"The process they use ensures that all required experts, across the public and private sector, are involved in making a plan that evaluates the cost versus the benefits of all possible actions, making a coherent plan that is issued to the public for their engagement and feedback."
Alberta's pandemic plan is designed to control the spread of disease, reduce mortality, mitigate societal disruption, minimize adverse economic impact, and support efficient and effective use of recourses during response and recovery.
The Manning report recognized the delicate balance in protecting Albertans during emergencies and honouring rights and freedoms.
It recommended amending the Alberta Bill of Rights, Employment Standards Code, and Health Professions Act to protect the rights and freedoms of all Albertans, including workers and healthcare professionals and freedom of expression during emergencies.
Manning noted that too many Canadians suffered losses — including loved ones, jobs due to "rigorous health protection measures," businesses, and freedoms.
How different would things have been if people like Redman had been listened to at the time…
Linda Slobodian is the Senior Manitoba Columnist for the Western Standard based out of Winnipeg. She has been an investigative columnist for the Calgary Herald, Calgary Sun, Edmonton Sun, and Alberta Report. This originally appeared in the Western Standard here.