Alberta Sports Hall of Famer Kreg Llewellyn passes away
Our family is here is Texas to say goodbye to my big brother. Kreg passed 4 days ago on July 7.
Although we may never find all the answers, we know Kreg sustained a head injury a couple months ago, which seemed to result in a change in his demeanor. Based both on the location and the severity of the injury, we believe Kreg lost his ability to effectively process certain aspects of life and cope with anxiety. Through his faith in Christ and his selfless personality, Kreg always wanted to help others and always took their pain upon his shoulders, which in his current state, magnified his struggles. Without a familiar coping mechanism, Kreg was caught in a mental haze. Even though Kreg was searching and fighting for answers, he always tried to protect his loved ones from having to share his burden. Kreg was the strongest person I have ever known and I will miss him every day.
Kreg was my hero and an inspiration to so many around the world. Anyone who had the privilege to know Kreg could see he had a huge heart, because he wore it on his sleeve. His faith in God has always been deep and in recent years he was sharing his faith to help others, who were looking for spiritual guidance.
Kreg will always be the most talented athlete I have ever seen, not only on the water, but in any sport you asked him to try. During the height of the professional tour Kreg was the most dominant male multi event skier. He could do anything he set his mind to, or should I say, any seemingly impossible thing Mike told him to try, and he always made the most difficult things look easy. Watching him inspired me to try my best every day, both on and off the water, to live up to the standard he set, even though things always seemed much harder than he made them look. But that was the most beautiful thing about Kreg, he not only set the standard for me, but he stopped along his own path to help others excel with him. Kreg made me the skier I wanted to be and helped me become the best man I could be.
Although our family is struggling through this difficult time, we truly appreciate the outpouring love and support we have received from every corner of the world. All of the stories and the uplifting moments others have shared about Kreg have been heartwarming to all of us. Kreg always wanted to help others and help the world come together, especially in these uncertain times. His life was all about bringing joy and harmony to others, which he showed through his grace in all aspects of his life. To us, one's wealth is not about how much money you have, it's how far your heart reaches in respect to others. In that sense, Kreg was the richest man I know and those around him learned to be the same by following his lead. Right now, I can't image how we will continue without Kreg's leadership, but I know he would want us to come together as a community and as a world. To use the lessons he taught us and to love one another with all of our hearts.
Please anyone, who has posted stories, or photos of Kreg earlier, if you could re-share them again here and add your favorites photos and stories! With all of our love, God Bless you!
We are planning a service on Saturday July 18, in San Marcos, Calvary Chapel of the Springs located at 310 W Hutchinson St., San Marcos, Texas.
We are working on streaming the service if you are unable to attend. When we have a link we will give an update on that.
Following the service there will be a gathering at San Marcos POA river park following the service to share stories, approximately at 7pm. 411-498 River Ranch Cir, Martindale, TX
For loved ones that cannot attend now we will be planning a celebration of Kreg's life in Canada in the coming months once travel restrictions are lifted. We will be sharing stories about Kreg at his home training grounds at Dodd's Lake in Innisfail, Canada.
Canadian Pacific Railway announces five-for-one stock split, share repurchase program
CALGARY — Canadian Pacific Railway Ltd. says it will seek shareholder and regulatory approval for a five-for-one split of its common shares. 
Keith Creel, CP's president and CEO, says the railway believes the share split will encourage greater liquidity for CP's shares by making them available to a wider group of investors.
Shareholders are scheduled to vote on the proposed split on April 21.
If approved, shareholders will be entitled to four additional shares for each share held, on a date that is still to be determined.
CP's shares slipped $8.65 or two per cent at $425.42 in midday trading on the Toronto Stock Exchange ahead of the release of its fourth-quarter results.
The Calgary-based railway also says the TSX has accepted its notice to buy back up to 2.5 per cent of its outstanding common shares over the coming year.
This report by The Canadian Press was first published Jan. 27, 2021.
Companies in this story: (TSX:CP)
The Canadian Press
A scare with Diabetes led me to a Healthier Lifestyle
Frederick's story: A scare with Diabetes led me to a Healthier Lifestyle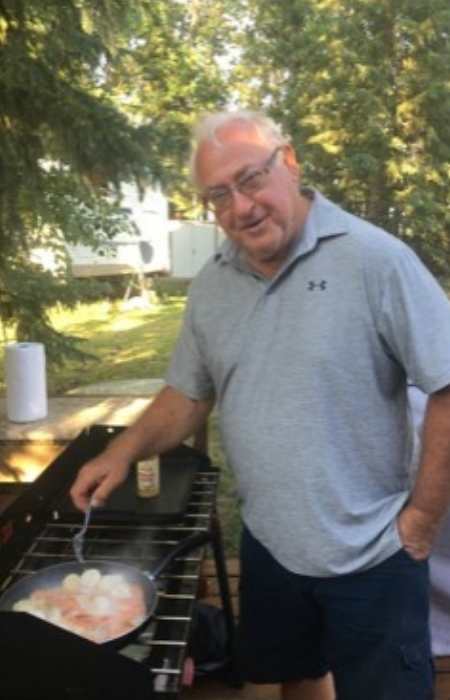 I have carried extra pounds for many years. In March 2019, I had some blood work done and the doctor said my blood sugar was increased making me pre-diabetic.
He suggested that I see the family nurse and start metformin. It soon became obvious that metformin caused side effects for me and I could no longer use it. The nurse made some good suggestions including taking the 8 week group Health Basics program. Between info from these two sources, I started decreasing sugar in my diet. I cut out juice and soda pop. I decided I didn't need that. I cut back on other carbs that I was overeating and I decreased my portion sizes.
My background is Russian and I love to cook. I learned how to tweak the Russian recipes to be healthier. My weight started to decrease and my blood work improved. I am more mobile and more mentally alert now. I don't feel deprived at all, in fact I am really enjoying my present food intake.
I am getting more activity than I used to and have many hobbies that I enjoy in retirement. I feel great. I never see going back to my old habits. I have more energy and feel much better now. My blood pressure and cholesterol are good. My liver and kidneys show no significant damage. The scare of diabetes changed the trajectory of my health. It caused me to change and I am enjoying my new healthier life!
Click to learn more about the Red Deer Primary Care Network.