Alberta production Pipe Nation seeking to tap musical talent for soundtrack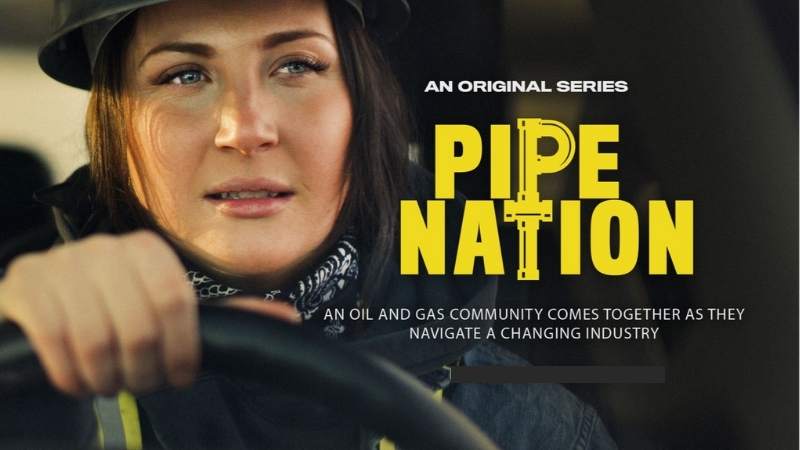 Here are the details.
January 13, 2021
Edmonton-AB, CANADA-​One of the largest independently funded tv-series in Canada, Pipe Nation, is seeking talented musicians to round out its soundtrack as the pilot episode nears completion.
The director, Raoul Bhatt, and executive producer, Dan Svedberg, are seeking submissions from Canadian and American artists to collaborate on the show's soundtrack.
The dramatic series is told through the experiences of a single mother working in the male-dominated, oil and energy industry. The pilot was filmed in August and September of 2020 in the picturesque mountains of Canada and the Edmonton area. 18 scenes and 180 takes were captured in Sundre, Alberta, which was transformed into the fictitious town of Hardwell. A great deal of effort has been put into this pilot including a $300,000 built for the show pipeline, a medical helicopter, and a long list of heavy equipment worth $180 million.
The scenes are now in editing, where the crucial process of pairing beautiful scenes with dramatic music is underway. Several genres of music including, rock, blues, country, electronic dance music, and classical will be used in the series. The show's soundtrack will be released on Apple Music, Amazon, Spotify and Google Play Music in the coming months. Director, Raoul Bhatt and his team have been in post-production for the last three months​. ​The pilot tv-series is expected to be complete by February 2021.
Musicians, labels, bands looking to collaborate or submit their work, please contact Executive Producer & Sound Designer, Daniel Svedberg, and Director, [email protected]
Read more on Todayville.
Alberta announces next phase of COVID vaccinations, doses for about 437,000 residents
EDMONTON — Alberta's health minister says 437,000 people can soon begin booking appointments for the next round of COVID-19 vaccinations.
Tyler Shandro says those aged 65 to 74 and First Nations, Inuit and Metis people aged 50-plus can begin booking March 15.  
The province has been able to accelerate vaccinations due to a third one being approved by Health Canada, the Oxford-AstraZeneca vaccine.
Shandro says the first 58,000 doses of AstraZeneca will available starting March 10.
The National Advisory Committee on Immunization has said while AstraZeneca is just as effective as the others, due to incomplete data it recommends it not be given to those over 64.
Shandro says for that reason, the AstraZeneca vaccine will be offered to adults 50 to 64 who don't have a severe chronic illness.
This report by The Canadian Press was first published March 4, 2021.
The Canadian Press
Parkland blames pandemic as Q4 profits and revenue slide on lower fuel sales
CALGARY — Parkland Corp. is reporting lower fourth-quarter earnings and revenue as affects of the COVID-19 pandemic lockdowns continue to erode fuel sales.
The Calgary-based convenience store operator and fuel retailer says it had net earnings of $53 million in the last three months of 2020 on revenue of $3.47 billion, down from $176 million on revenue of $4.78 billion in the same period of 2019.
It says it sold 5.4 billion litres of fuel and petroleum products in the fourth quarter, a decrease of seven per cent compared with the year-earlier period.
It says lower volumes were offset by strong per unit fuel profit margins in Canada and in its international operations, as well as robust company convenience store same-store sales growth in Canada of around eight per cent and a healthy 90 per cent utilization of its Burnaby, B.C., refinery.
Parkland says it will hike its dividend by two per cent, its ninth consecutive annual increase.
The company says it plans growth capital spending of between $175 million and $275 million in 2021, along with between $225 million and $275 million in maintenance capital spending, including about $40 million of work deferred from 2020.
"In 2021, we will strengthen our customer offerings and continue our organic growth initiatives, advance our disciplined acquisition strategy and deepen our commitment to providing customers with low-carbon fuel choices as part of our broader sustainability efforts," said CEO Bob Espey.
This report by The Canadian Press was first published March 4, 2021.
Companies in this story: (TSX:PKI)
The Canadian Press