Alberta NDP calling on Premier to denounce UCP MLA's calling for an end to lockdowns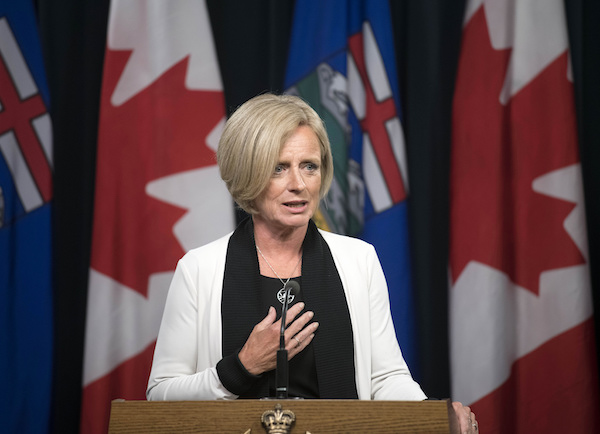 From the Alberta NDP
KENNEY'S SILENCE ALLOWS UCP MLAS TO UNDERMINE PUBLIC HEALTH ORDERS
Jason Kenney must explain to Albertans following COVID-19 public health orders why he has continually failed to take action against the members of his own Caucus who are undermining those orders from a position of authority and putting lives at risk in the process.
On Tuesday, it was revealed that UCP MLA's Drew Barnes and Angela Pitt had signed up as Members of the "End the Lockdown Caucus", a group that declares, "lockdowns cause more harm than the virus and must be brought to an end."
It was also learned Tuesday that senior UCP Cabinet Minister Jason Nixon and UCP Caucus Chair Todd Loewen had joined Drew Barnes in the undermining of public health orders by telling local papers that they would be pushing for a regional re-opening, an action that directly contradicts the advice given by Alberta's Chief Medical Officer of Health, Dr. Deena Hinshaw.
"Jason Kenney promised to introduce a culture of discipline to the scandal ridden, arrogant and out-of-touch UCP," said David Shepherd, NDP Health Critic. "He also promised to build a database of extremists to keep them from taking over the UCP. Instead we see that the extremists are well and truly running the UCP."
The End the Lockdown Caucus includes, Wildrose Independence Party Leader Paul Hinman, former Separatist MLA Gordon Kessler, MP Derek Sloan, who was expelled from the Conservative Party of Canada for accepting a donation from a white nationalist, and Leader of the People's Party of Canada, Maxime Bernier.
"Months of Jason Kenney's failed chaotic leadership is empowering and encouraging the extreme, anti-science members of the UCP," said Shepherd. "Kenney must discipline these MLAs for endangering Albertans through their reckless and selfish behaviour."
MLA Pitt stated publicly: "One hundred per cent, more people in the caucus will join us. I tried to work on things internally, but it was not working on the inside".
Jason Kenney will be speaking to the media at 1pm on Wednesday. If he is serious about protecting the lives and livelihoods of Albertans, he will denounce the dangerous stance taken by his Caucus.
"Jason Kenney must explain why he has allowed a rebellion of anti-health to take over the UCP and why won't he do a thing to stop it?" Shepherd said. "This Premier's leadership is either so weak that he can't stop them, or he is so indifferent to the medical advice of Dr. Hinshaw that he is allowing his Caucus to spread medically false statements during a global pandemic. Either way, this is not the leadership Alberta needs."
Appeal Court convicts Calgary man who attacked woman while he was high on mushrooms
CALGARY — Alberta's Appeal Court has ordered a Calgary man be convicted for breaking into a professor's house and assaulting her while he was naked and high on magic mushrooms.
Last year, a judge found Matthew Brown not guilty of two counts of break and enter — one with the intent to commit aggravated assault and the other to commit mischief.
Court heard that the former captain of the men's hockey team at Mount Royal University in Calgary ate magic mushrooms at a house party in January 2018.
He then broke into the home of professor Janet Hamnett and hit her with a broom handle.
The original trial judge had ruled that evidence supported the defence argument that Brown had experienced automatism and was not in control of his actions.
The Appeal Court reversed the decision by Court of Queen's Bench Justice Michele Hollins and concluded Brown is guilty of aggravated assault and is to return to court for sentencing.
One of the court's three judges, Justice Ritu Khullar, noted that, in 1995, Parliament debated the defence of self-induced intoxication automatism in crimes of violence.
She said Parliament agreed that the voluntary consumption of drugs is reckless behaviour and that people have to be accountable for the unintended consequences of their actions.
"In this case, holding the appellant accountable for his violent attack against Ms. Hamnett is an important step in recognizing Ms. Hamnett's self-worth and dignity," Khullar wrote.
"It is demonstrably justifiable to hold persons like the respondent accountable for their decisions to consume substances known to affect human behaviour," Justice Frans Slatter added.
This report by The Canadian Press was first published July 29, 2021.
The Canadian Press
Veteran CFL quarterback Dakota Prukop among 16 players released by Calgary Stampeders
CALGARY — Veteran CFL quarterback Dakota Prukop was among 16 players released Thursday by the Calgary Stampeders.
Prukop, an American, signed with Calgary in January. He spent his first three CFL seasons with Toronto (2017-19), completing 18-of-30 passes for 284 yards with three TDs and two interceptions.
He was a member of Toronto's Grey Cup-winning team in 2017.
Also released were offensive linemen Kwabena Asare and Jay Gutherie, receiver Malcolm Thompson, linebacker/long-snapper Benjamin Whiting, defensive back Michael Asibuo and linebacker Shaydon Philip. All are Canadians.
The Stampeders also let go defensive backs Corrion Ballard, Greg Ducre, Trae Elston and Javien Hamilton, linebacker Cory James, receivers Shawn Bane, Fred Trevillion and Aaren Vaughns as well as running back Trey Williams. All are Americans.
The club also announced that American defensive lineman Cassanova McKinzy has retired.
This report by The Canadian Press was first published July 29, 2021.
The Canadian Press