Alberta NDP calling on Premier to denounce UCP MLA's calling for an end to lockdowns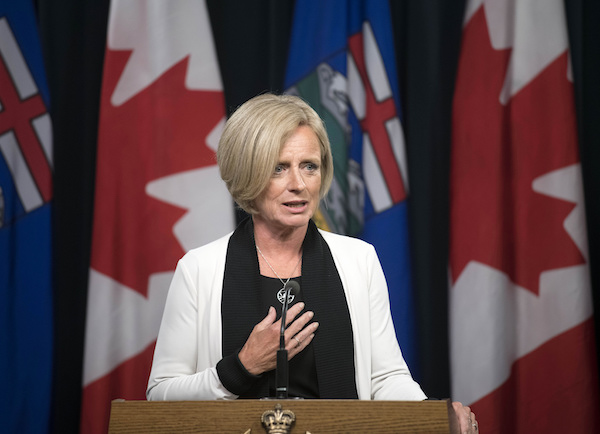 From the Alberta NDP
KENNEY'S SILENCE ALLOWS UCP MLAS TO UNDERMINE PUBLIC HEALTH ORDERS
Jason Kenney must explain to Albertans following COVID-19 public health orders why he has continually failed to take action against the members of his own Caucus who are undermining those orders from a position of authority and putting lives at risk in the process.
On Tuesday, it was revealed that UCP MLA's Drew Barnes and Angela Pitt had signed up as Members of the "End the Lockdown Caucus", a group that declares, "lockdowns cause more harm than the virus and must be brought to an end."
It was also learned Tuesday that senior UCP Cabinet Minister Jason Nixon and UCP Caucus Chair Todd Loewen had joined Drew Barnes in the undermining of public health orders by telling local papers that they would be pushing for a regional re-opening, an action that directly contradicts the advice given by Alberta's Chief Medical Officer of Health, Dr. Deena Hinshaw.
"Jason Kenney promised to introduce a culture of discipline to the scandal ridden, arrogant and out-of-touch UCP," said David Shepherd, NDP Health Critic. "He also promised to build a database of extremists to keep them from taking over the UCP. Instead we see that the extremists are well and truly running the UCP."
The End the Lockdown Caucus includes, Wildrose Independence Party Leader Paul Hinman, former Separatist MLA Gordon Kessler, MP Derek Sloan, who was expelled from the Conservative Party of Canada for accepting a donation from a white nationalist, and Leader of the People's Party of Canada, Maxime Bernier.
"Months of Jason Kenney's failed chaotic leadership is empowering and encouraging the extreme, anti-science members of the UCP," said Shepherd. "Kenney must discipline these MLAs for endangering Albertans through their reckless and selfish behaviour."
MLA Pitt stated publicly: "One hundred per cent, more people in the caucus will join us. I tried to work on things internally, but it was not working on the inside".
Jason Kenney will be speaking to the media at 1pm on Wednesday. If he is serious about protecting the lives and livelihoods of Albertans, he will denounce the dangerous stance taken by his Caucus.
"Jason Kenney must explain why he has allowed a rebellion of anti-health to take over the UCP and why won't he do a thing to stop it?" Shepherd said. "This Premier's leadership is either so weak that he can't stop them, or he is so indifferent to the medical advice of Dr. Hinshaw that he is allowing his Caucus to spread medically false statements during a global pandemic. Either way, this is not the leadership Alberta needs."
Stantec buying Cardno's North American and Asia Pacific engineering business
EDMONTON — Stantec Inc. has signed a deal to buy Cardno Ltd.'s North American and Asia Pacific engineering and consulting business for US$500 million.
The Edmonton-based company says the deal helps grow its environmental services business.
Cardno's Latin American operations and international development business are not included in the deal.
The acquisition will add about 2,750 professionals to Stantec, nearly doubling its position in Australia to 2,500 employees and increasing its presence in the United States.
Stantec CEO Gord Johnston says the company has worked closely with Cardno for many years.
He says Cardno's key strengths in ecosystem restoration, health sciences, infrastructure, water, and government services are complementary to his company's own offerings in the United States and Australia.
This report by The Canadian Press was first published Oct. 21, 2021.
Companies in this story: (TSX:STN)
The Canadian Press
Precision Drilling Q3 revenue up more than 50% from year ago as drilling ramps up
CALGARY — Precision Drilling Corp. says it lost $38 million in its latest quarter as drilling ramped up and revenue rose more than 50 per cent compared with a year ago.
The Calgary-based company says the loss amounted to $2.86 per diluted share for the year ended Sept. 30, compared with a loss of $28.5 million or $2.08 per diluted share in the same quarter last year.
Revenue totalled $253.8 million in the company's third quarter, up from $164.8 million a year earlier.
Precision, which is the largest drilling rig contractor in the country, says on average it had 51 active drilling rigs in Canada in the quarter, up from 18 in the same quarter last year.
In the U.S., the company had on average 41 active drilling rigs in the quarter, up from 21 a year earlier, while its international drilling business averaged six rigs, the same as a year ago.
In its outlook, Precision says that at current commodity prices it expects higher demand for its services and improved fleet utilization as customers look to maintain and replenish production levels.
"We believe current industry fundamentals are providing the most promising backdrop for our business that we have experienced in almost a decade," Precision CEO Kevin Neveu said in a statement.
"Strong oil and natural gas prices, a significantly improved Canadian market structure and rapidly declining drilled but uncompleted well inventories all point to higher drilling activity in our core markets. Although we are likely in the early innings, our firm bookings and current customer inquiries indicate substantially stronger demand for our services and improved fleet utilization as this rebound continues."
This report by The Canadian Press was first published Oct. 21, 2021.
Companies in this story: (TSX:PD)
The Canadian Press