Alberta NDP calling on Premier to denounce UCP MLA's calling for an end to lockdowns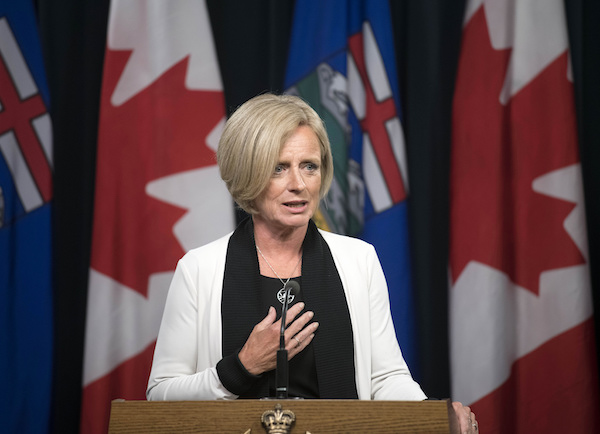 From the Alberta NDP
KENNEY'S SILENCE ALLOWS UCP MLAS TO UNDERMINE PUBLIC HEALTH ORDERS
Jason Kenney must explain to Albertans following COVID-19 public health orders why he has continually failed to take action against the members of his own Caucus who are undermining those orders from a position of authority and putting lives at risk in the process.
On Tuesday, it was revealed that UCP MLA's Drew Barnes and Angela Pitt had signed up as Members of the "End the Lockdown Caucus", a group that declares, "lockdowns cause more harm than the virus and must be brought to an end."
It was also learned Tuesday that senior UCP Cabinet Minister Jason Nixon and UCP Caucus Chair Todd Loewen had joined Drew Barnes in the undermining of public health orders by telling local papers that they would be pushing for a regional re-opening, an action that directly contradicts the advice given by Alberta's Chief Medical Officer of Health, Dr. Deena Hinshaw.
"Jason Kenney promised to introduce a culture of discipline to the scandal ridden, arrogant and out-of-touch UCP," said David Shepherd, NDP Health Critic. "He also promised to build a database of extremists to keep them from taking over the UCP. Instead we see that the extremists are well and truly running the UCP."
The End the Lockdown Caucus includes, Wildrose Independence Party Leader Paul Hinman, former Separatist MLA Gordon Kessler, MP Derek Sloan, who was expelled from the Conservative Party of Canada for accepting a donation from a white nationalist, and Leader of the People's Party of Canada, Maxime Bernier.
"Months of Jason Kenney's failed chaotic leadership is empowering and encouraging the extreme, anti-science members of the UCP," said Shepherd. "Kenney must discipline these MLAs for endangering Albertans through their reckless and selfish behaviour."
MLA Pitt stated publicly: "One hundred per cent, more people in the caucus will join us. I tried to work on things internally, but it was not working on the inside".
Jason Kenney will be speaking to the media at 1pm on Wednesday. If he is serious about protecting the lives and livelihoods of Albertans, he will denounce the dangerous stance taken by his Caucus.
"Jason Kenney must explain why he has allowed a rebellion of anti-health to take over the UCP and why won't he do a thing to stop it?" Shepherd said. "This Premier's leadership is either so weak that he can't stop them, or he is so indifferent to the medical advice of Dr. Hinshaw that he is allowing his Caucus to spread medically false statements during a global pandemic. Either way, this is not the leadership Alberta needs."
Gustavsson leads AHL Senators in 4-2 win over Heat
CALGARY — Filip Gustavsson stopped 30 shots as the Belleville Senators doubled up the Stockton Heat 4-2 on Wednesday in American Hockey League play.
Lassi Thomson, Egor Sokolov, Mark Kastelic and Parker Kelly scored to help the Senators (8-12-1) halt a three-game slide.
Matthew Phillips and Zac Leslie replied for the Heat (10-12-1).
Garret Sparks stopped 28-of-31 shots for Stockton.
—
This report by The Canadian Press was first published April 14, 2021.
The Canadian Press
Calgary schools to shift to at-home learning for grades 7 to 12 due to COVID-19
CALGARY — The Alberta government says schools in Calgary will move to at-home learning starting Monday for students in grades 7 to 12.
The change, due to COVID-19, is to last for two weeks.
Alberta Education said Wednesday that it approved requests from public and Catholic schools in the city to make the move to online learning.
Education Minister Adriana LaGrange said in a release that some school boards are dealing with operational pressures due to rising COVID-19 cases.
"The safety of students and staff is my top priority, which is why I am responding to the boards' requests and respecting their autonomy," she said.
"By having a clear process in place, we are giving them flexibility to move to at-home learning when necessary."
The province said it has not closed any schools for health reasons, and any decision to move a portion of a school to at-home learning is at the discretion of each school board.
About 19 per cent of schools have COVID-19 alerts or outbreaks. Nine schools are currently doing online learning.
Marilyn Dennis, board chair with the Calgary Board of Education, said in the release that the greatest impacts of COVID-19 have been in schools with higher grades.
Alberta's chief medical health officer, Dr. Deena Hinshaw, also said there has been a sharp rise in cases among school-aged Albertans.
The province, with 15,569 active infections, currently has the highest rate of active cases in Canada.
On Wednesday, the province reported 1,412 new cases of COVID-19 and eight additional deaths due to the virus. There were 420 people in hospital due to COVID-19, with 92 in intensive care.
This report by The Canadian Press was first published April 14, 2021.
The Canadian Press