Alberta Justice Minister says "statutory release" policy forced officials to release Myles Sanderson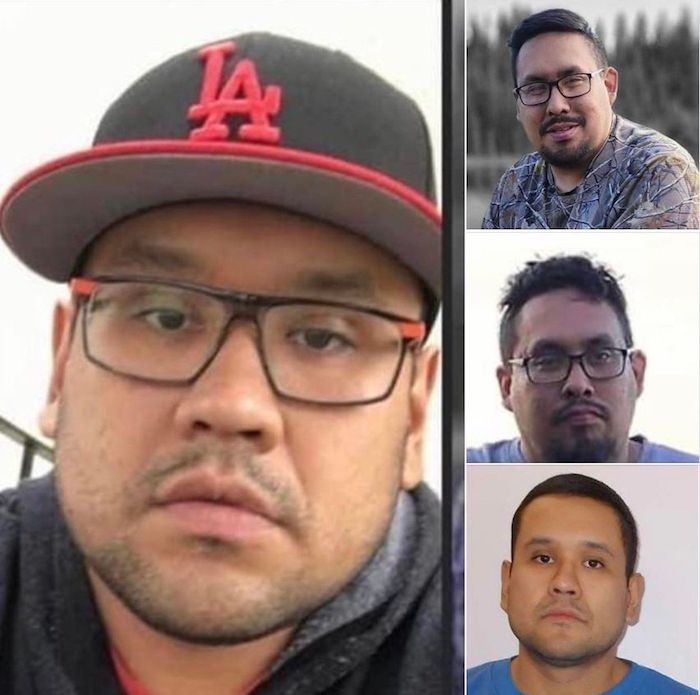 Submitted by Minister of Justice and Solicitor General Tyler Shandro
OP/ED Minister Shandro: Revolving Bail System & Statutory Release
Albertans are becoming increasingly angry with the catch-and-release system that allows dangerous criminals back into our communities.
This is not the fault of the Alberta Justice system, local courts, crown prosecutors or the police.
The catch-and-release system is systemic and can be traced to federal laws and the bail regime established by Ottawa.
Before 1992, offenders were granted early release based on time-off for good behaviour. If someone showed remorse and behaved in prison, they could earn parole. Amendments then replaced this policy with "statutory release", which legally requires that criminals who have served two-thirds of their sentence be automatically released into the community.
Myles Sanderson, one of the suspects in the mass killing that occurred in Saskatchewan, was out on statutory release after serving two-thirds of a federal sentence for numerous charges, including assault and robbery before being declared "unlawfully at large" in the summer of 2022. Sanderson was sentenced to four years and four months for a series of violent crimes – already a very soft sentence – but served less than three years behind bars.
Making matters worse, the Trudeau government's Bill C-75, federal legislation passed in 2018, made significant changes to bail that quietly left a lot of our communities unsafe by making it almost impossible to hold even serious, repeat offenders in pre-trial custody.
Alberta's government is doing everything in its power to address crime. In the past few years, Alberta has hired fifty new crown prosecutors, expanded the Provincial Court, greatly expanded drug treatment courts and has increased the budget for Alberta Law Enforcement Response Teams (ALERT) to combat organized crime and illegal guns and gangs.
These actions, while substantial, are not enough. Alberta's government, municipalities, federal Members of Parliament of all political stripes must make this matter a priority and speak with one voice to demand longer sentences for violent offenders and a bail regime that prioritizes public safety. Ultimately, those in power in Ottawa must answer for a soft-on-crime system that does not place the protection of the law-abiding public at the centre of all decisions.
Tyler Shandro
Minister of Justice and Solicitor General
Smith won't seek early vote if she wins UCP leadership, becomes next Alberta premier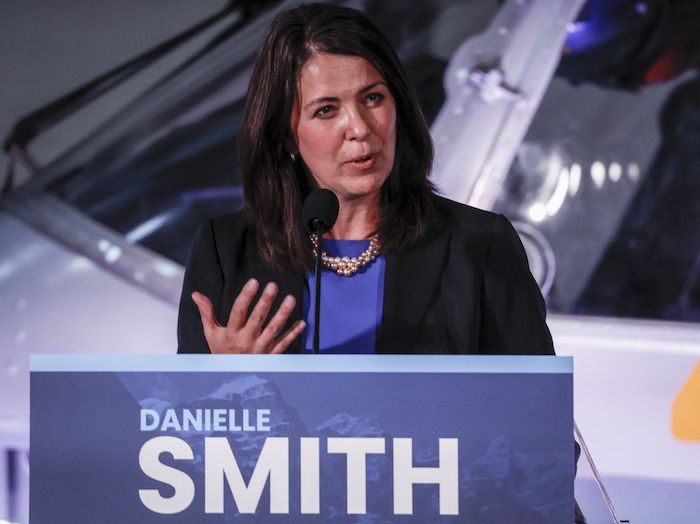 United Conservative Party leadership candidate Danielle Smith says if she wins this week's vote and becomes the next Alberta premier, she would not call an early election to seek a broad mandate on her policy ideas.
Smith, the perceived front-runner in the race, says the public tends to punish leaders who call an early election.
She says she would wait until the next scheduled election in May 2023, but believes she has a mandate now to proceed with her plans.
Smith has said she would immediately pass an Alberta sovereignty act, which would allow the province to ignore federal laws and court rulings deemed not in its interest.
Legal experts, some of Smith's leadership rivals and Premier Jason Kenney have labelled the act not only illegal but a recipe for constitutional and economic chaos.
Smith has also talked about revamping the health system by using health spending accounts and firing the board of Alberta Health Services, which oversees the front-line delivery of care.
Today is the last day for advance voting, as seven candidates dig in for the final campaign push before UCP members select a new leader to replace Kenney on Thursday.
Alberta commits $20.8 million over the next four years to fight human trafficking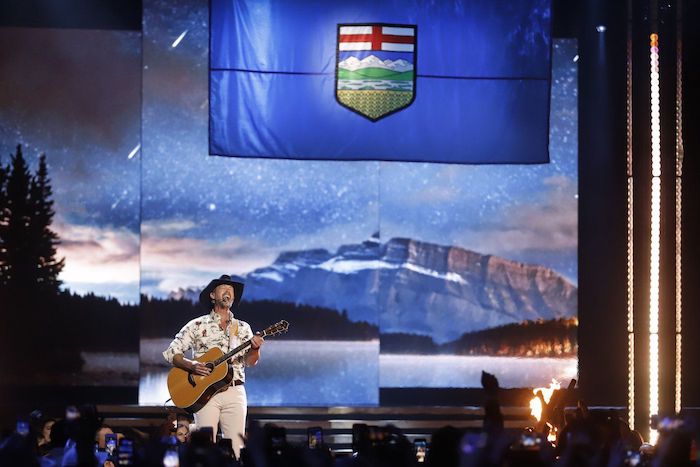 By Rob Drinkwater in Edmonton
The Alberta government is providing $20.8 million over the next four years to implement recommendations from a star-led task force on human trafficking.
Country singer Paul Brandt, chair of the Alberta Human Trafficking Task Force, personally thanked Premier Jason Kenney during the funding announcement Sunday at Edmonton International Airport for his willingness to prioritize the issue, and for putting faith in Brandt to lead the group.
"Premier Kenney's longtime personal dedication and commitment to the issue of human trafficking is authentic and is admirable," Brandt said.
"He's the only political leader I've met in my 17 years of advocating for trafficking victims and survivors who took the time and initiative to personally write a plan to address this horrific crime."
The money will establish an office to combat trafficking as well as a centre of excellence for research and data collection — recommendations the government accepted when the task force presented its report in March.
Justice Minister Tyler Shandro said the goal is to launch the office by next summer.
Other task force recommendations that will be supported include a new grant for community projects and Indigenous-led and culturally appropriate services. Civilian positions that will focus on supporting victims and survivors throughout human trafficking investigations will also be funded.
"Human trafficking is far more prevalent — way more common — than the stats would suggest because it's a hidden crime," Kenney said at the announcement.
"It festers in the dark. There are victims who face fear, shame and self-doubt and some who will never report what they've gone through."
The task force was appointed in May 2020 and engaged with nearly 100 experts and survivors of trafficking to provide guidance on how to best implement the government's action plan to fight human trafficking.
The government has said human trafficking includes sexual exploitation, forced labour trafficking and trafficking in human organs or tissues.
Kenney, who will be replaced as premier when his United Conservative Party selects a new leader on Thursday, noted he started fighting human trafficking over 20 years ago when he was an MP and joined a group of international parliamentarians on a coalition to fight the practice.
Later as Canada's immigration minister, he said he took steps to make it easier for human trafficking victims who had migrated to Canada to obtain safety and protection.
In winter 2019, he said he committed the UCP to a nine-point action plan to combat human trafficking, which led to the Protecting Survivors of Human Trafficking Act, which took effect in May 2020.
Brandt said it was exciting to be part of the funding commitment at the airport, where he said he stood in 2019 for a partnership with the facility and other groups in the Edmonton region to fight trafficking, which he called "modern day slavery."
"It has been our dream that special focus and permanent funding would one day become a reality. Today is that day," Brandt said.
This report by The Canadian Press was first published Oct. 2, 2022.