Alberta Justice Minister says "statutory release" policy forced officials to release Myles Sanderson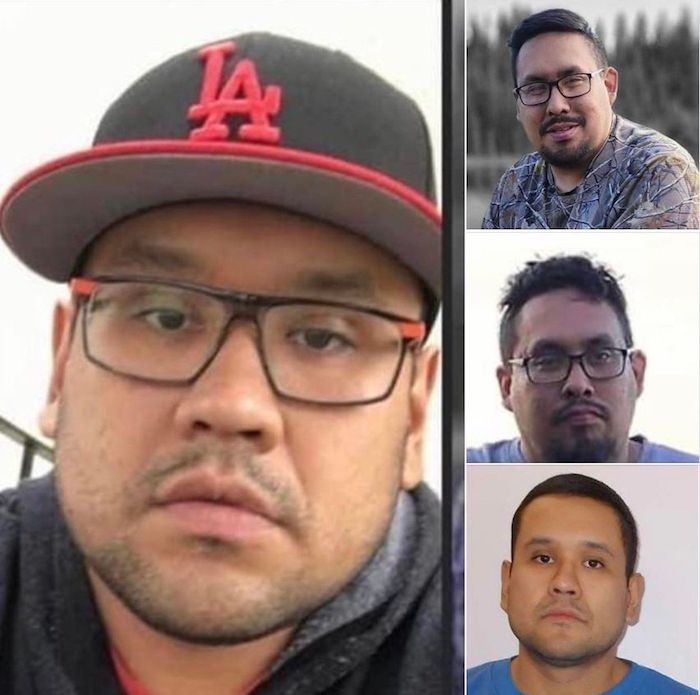 Submitted by Minister of Justice and Solicitor General Tyler Shandro
OP/ED Minister Shandro: Revolving Bail System & Statutory Release
Albertans are becoming increasingly angry with the catch-and-release system that allows dangerous criminals back into our communities.
This is not the fault of the Alberta Justice system, local courts, crown prosecutors or the police.
The catch-and-release system is systemic and can be traced to federal laws and the bail regime established by Ottawa.
Before 1992, offenders were granted early release based on time-off for good behaviour. If someone showed remorse and behaved in prison, they could earn parole. Amendments then replaced this policy with "statutory release", which legally requires that criminals who have served two-thirds of their sentence be automatically released into the community.
Myles Sanderson, one of the suspects in the mass killing that occurred in Saskatchewan, was out on statutory release after serving two-thirds of a federal sentence for numerous charges, including assault and robbery before being declared "unlawfully at large" in the summer of 2022. Sanderson was sentenced to four years and four months for a series of violent crimes – already a very soft sentence – but served less than three years behind bars.
Making matters worse, the Trudeau government's Bill C-75, federal legislation passed in 2018, made significant changes to bail that quietly left a lot of our communities unsafe by making it almost impossible to hold even serious, repeat offenders in pre-trial custody.
Alberta's government is doing everything in its power to address crime. In the past few years, Alberta has hired fifty new crown prosecutors, expanded the Provincial Court, greatly expanded drug treatment courts and has increased the budget for Alberta Law Enforcement Response Teams (ALERT) to combat organized crime and illegal guns and gangs.
These actions, while substantial, are not enough. Alberta's government, municipalities, federal Members of Parliament of all political stripes must make this matter a priority and speak with one voice to demand longer sentences for violent offenders and a bail regime that prioritizes public safety. Ultimately, those in power in Ottawa must answer for a soft-on-crime system that does not place the protection of the law-abiding public at the centre of all decisions.
Tyler Shandro
Minister of Justice and Solicitor General
U.S. senators call for trade crackdown on Canada over dairy quotas, digital policies
WASHINGTON — A pair of senior U.S. senators is urging the Biden administration to get tough with Canada for "flouting" obligations to its North American trade partners.
Democrat Sen. Ron Wyden of Oregon and Republican Sen. Mike Crapo lay out their concerns in a letter to U.S. Trade Representative Katherine Tai.
The letter says American dairy producers still aren't getting the access to the Canadian market they're entitled to under the U.S.-Mexico-Canada Agreement.
It also describes Canada's planned digital services tax as discriminatory and raises similar concerns about new legislation to regulate online streaming and news.
All three, the senators say, would give preferential treatment to Canadian content and deny U.S. tech companies fair access to the market north of the border.
The letter comes after meetings this week in San Diego between U.S., Canadian and Mexican trade emissaries, as well as the North American Leaders' Summit in Mexico City earlier this month.
The USMCA, referred to in Canada as CUSMA, has been at the centre of a number of bilateral and trilateral disputes since it went into effect in the summer of 2020.
"Three years later, it is disappointing that Canada and Mexico have failed to come into full compliance with the agreement — and, in some cases, have flouted their obligations," the senators write.
"USTR must take decisive action to ensure full compliance with the agreement and with dispute settlement panel findings. It is critical to ensure that every chapter of USMCA is fully and timely enforced."
Canada and Mexico have their own issues with how the U.S. is interpreting the deal, which was signed in 2018 after protracted trilateral efforts to replace NAFTA.
As the Mexico City summit wrapped up, a dispute panel ruled against the U.S. over how it interprets the rules that determine the origin of core automotive components.
It remains unclear whether the U.S. plans to comply with that decision.
This report by The Canadian Press was first published Jan. 27, 2023.
The Canadian Press
TotalEnergies EP Canada ups stake in Fort Hills oilsands project
Calgary – TotalEnergies EP Canada Ltd. says it is increasing its ownership in the Fort Hills oilsands project by acquiring part of Teck Resources Ltd.'s stake in the mine.
Teck announced last year that it would sell its 21.3 per cent stake in Fort Hills to Suncor Energy Inc., the third partner in the project, for about $1 billion.
However, TotalEnergies EP Canada says it has exercised its pre-emption right to acquire an additional 6.65 per cent in the project from Teck for $312 million.
The deal brings the company's stake in Fort Hills to 31.23 per cent. Suncor will own the rest.
French company TotalEnergies announced in September 2022 its plan to exit the Canadian oilsands by spinning off TotalEnergies EP Canada in 2023.
It says the acquisition of an additional interest in Fort Hills helps build TotalEnergies EP Canada for the future.
This report by The Canadian Press was first published Jan. 27, 2023.
Companies in this story: (TSX:TECK.B, TSX:SU)