Adèle Poratto Announces run for UCP Nomination in Red Deer South
RED DEER, March 12, 2018 – Adèle Poratto, a local businesswomen and French educator, has announced she will be running for the nomination race of the United Conservative Party of Alberta for the constituency of Red Deer-South.
"I am running to bring the voice of the people in my riding to the provincial legislature," says Poratto, "I am committed to helping Alberta reach its potential through transparent political leadership with a servant heart."
Poratto has a strong lineage of political involvement, from working with her Italian father who was president of the Progressive Party in Ontario to getting involved in her community for 22 years serving on numerous boards in Red Deer and Central Alberta.
Fluent in both official languages, Poratto has a strong sense of patriotism and service. She has filled vital roles in many professional boards and volunteer organizations, such as the District and local Rotary Clubs, the 2019 Canada Winter Games Bid Committee, Community Housing Advisory Board and Cabinet for the United Way. Poratto was recently named Chair of the Black Tie Bingo Committee for Rotary Club of Red Deer 2018.
"Much of the frustration of Albertans in the current government comes from a lack of transparency and legislation that contradicts the clear desires of the people," says Poratto, "I am eager to embark on the hard road to real change, drafting legislation that benefits the lives of every Albertan and seeing it through to passing."
Poratto believes the function and role of government is bringing together all people, regardless of race, gender or creed. She seeks to make a deep impact for current and future generations by building community through partnership, commitment and community service.
Learn more about Adèle Poratto on her official campaign website at: http://adeleporatto.com.
Canada should delay MAID for people with mental disorders: psychiatrists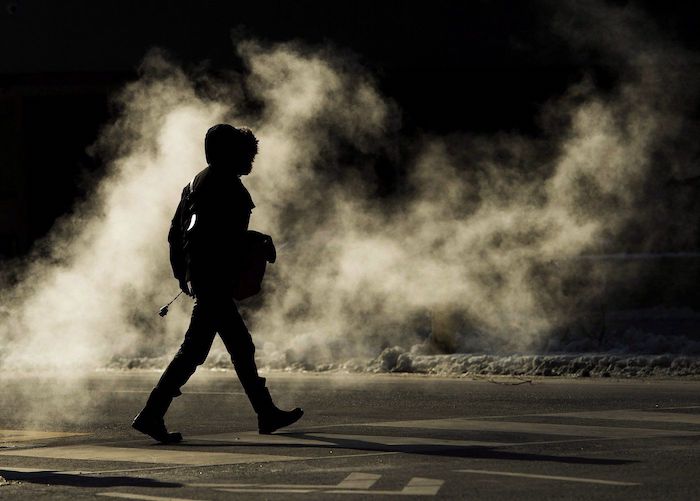 Canada is not ready to expand medical assistance in dying for people with a mental disorder, leaving psychiatrists across the country "incredibly concerned" about patients needing better access to care, including for addiction services, says a group representing the specialists across the country.
The Association of Chairs of Psychiatry in Canada, which includes heads of psychiatry departments at all 17 medical schools, issued a statement Thursday calling for a delay to the change set to be implemented in mid-March.
Lack of public education on suicide prevention as well as an agreed-upon definition of irremediability, or at what point someone will not be able to recover, are also important, unresolved issues, the statement says.
"As a collective organization, we recognize that a lot of work is being done in Canada on this issue," Dr. Valerie Taylor, who heads the group, said in the statement.
"Further time is required to increase awareness of this change and establish guidelines and standards to which clinicians, patients and the public can turn to for more education and information," said Taylor, who is also chair of the psychiatry department at the University of Calgary.
A statement from the office of federal Health Minister Jean-Yves Duclos says Canada is committed to implementing MAID for those with a mental disorder by keeping their safety and security at the forefront.
"We will continue to listen to the experts, including those at the front lines and those with lived experience, and collaborate with our provincial and territorial counterparts to ensure that a strong framework is in place to guide MAID assessors and providers before MAID becomes available to those for whom mental disorders is the sole underlying condition."
The office did not say whether the implementation expected on March 17 would be delayed.
Dr. Jitender Sareen, head of the psychiatry department at the University of Manitoba, said many controversial issues were discussed at the group's annual meeting in October regarding which patients with a mental disorder could be eligible for MAID, seven years after the practice was legalized in Canada for those with a physical ailment.
"If a person wants MAID solely for mental health conditions, we don't have the clear standards around definitions of who's eligible. How many assessments and what kinds of assessment would they actually need?" he said.
Sareen also called for training for health providers doing the assessments to begin sooner than its expected rollout next fall. Psychiatrists want clarity on what could be a request for suicide compared with MAID, leaving them to determine a path toward treatment or providing euthanasia, he added.
"There is still controversy around that between providers. Some people believe suicide is impulsive and self-destructive. But that's not necessarily the case. People can have thoughts about suicide without a mental health condition, an active condition like depression or schizophrenia."
Patients in rural communities may lack access to mental health care, and those struggling with addiction who have little to no access to harm-reduction services like supervised injection sites could also be left suffering until they try to seek MAID as a way out, said Sareen, who specializes in addiction services.
"We're in the middle of an opioid epidemic. And we're in the middle of a mental health pandemic. Post-COVID, wait times for access to treatment are the highest ever," he said.
"As a group of department heads in the country who are responsible for medical education both for psychiatrists and residents, we're saying, 'Look, let's put things aside as far as whether we agree with this law change or not.' We're just concerned we're not ready for March."
The federal parliamentary committee reviewing the law to expand MAID to those with a mental disorder issued an interim report in June and expected to publish a final report in October. However, it has been delayed until February.
The final report of an expert panel was released in May with 19 recommendations, including training for doctors and nurse practitioners assessing MAID requests to address topics like the impact of race, socioeconomic status and cultural sensitivity.
The report also said the expansion of MAID raises additional challenges involving those who are elderly, have neurodevelopmental or intellectual disabilities and people who are in prison, where the prevalence of mental disorders is high compared with the general population.
The panel relied on evidence from Belgium and the Netherlands, which it said have the most extensive set of safeguards, protocols and guidance overall.
Dr. Derryck Smith, a psychiatrist in Vancouver and a past board member of Dying With Dignity, said that while there is no doubt that MAID is a divisive topic among his peers across Canada, he believes there's a need to wait for the special parliamentary committee's final report "before we try to slow the process down."
Smith said lack of access to care for mental health is no different than that for physical ailments so any delay in implementing the new law is a basis for discrimination.
"The health-care system is crumbling around us but that's a different matter altogether," he said. "What concerns me as well is what is so special about psychiatric illness? Why are we putting stigma around psychiatric illness?"
The Canadian Mental Health Association said it is focused on ensuring Canadians have access to universal mental health care with supports that are fully integrated into the public system and available for free.
"This includes recognizing the social determinants that are prerequisites for good mental health by providing housing and income and food supports that help keep people well, safe and out of poverty, and which create conditions that may mitigate requests for MAID," it said in a statement.
This report by The Canadian Press was first published Dec. 1, 2022.
This story was produced with financial assistance from the Canadian Medical Association.
'Cautiously optimistic': Lawyer for trucker in Broncos crash waiting on Federal Court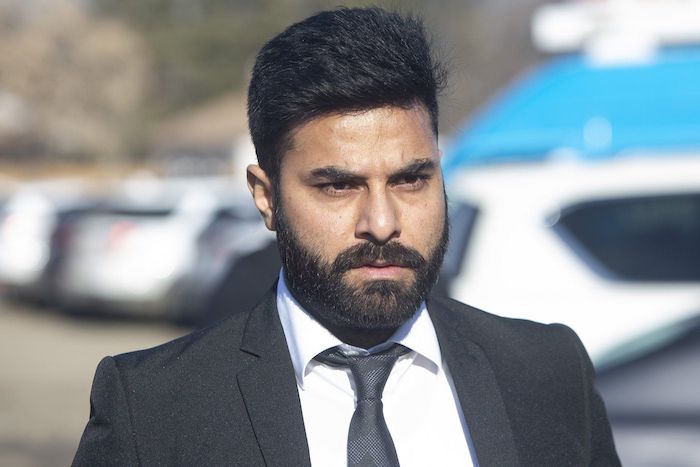 By Bill Graveland in Calgary
A lawyer for a former truck driver who caused the deadly Humboldt Broncos bus crash says he's cautiously optimistic that he will get the chance to argue against his client's possible deportation before Federal Court.
In 2019, Jaskirat Singh Sidhu was sentenced to eight years after pleading guilty to dangerous driving causing death and bodily harm in the Saskatchewan crash that killed 16 people and injured 13 others.
The Canada Border Services Agency recommended in March that Sidhu be handed over to the Immigration and Refugee Board to decide whether he should be deported to India.
Michael Greene, Sidhu's lawyer, said if the Federal Court decides not to hear the case, the deportation process would continue.
He said all written arguments with the Federal Court were filed in July, adding that no news can be good news when waiting for the court to make its decision.
"I'm cautiously optimistic, but I know enough not to get cocky about something like that," Greene said. "Usually when it takes time, it means you've got an arguable case."
It is also a high-profile case, so a judge might want to be extra careful, he said.
Court was told that the rookie Calgary trucker, a newly married permanent resident, went through a stop sign at a rural intersection and drove into the path of the Humboldt Broncos bus carrying players and staff to a junior hockey league playoff game.
The Parole Board of Canada granted Sidhu day parole in July for six months. He can get full parole after that if he follows conditions, including not contacting the families of the victims.
"Day parole means he is at home. He's with his wife and I can't tell you how happy that makes them," Greene said. "They're trying to get back to some sense of normalcy."
Greene said even if he is granted permission to appeal before the court and is successful, the matter would be sent back to Canada Border Services Agency for another review. He said the original officer put all the weight of his decision on the gravity of the harm caused.
"You can't get your hopes up too high," Greene said.
"Sometimes the judge will make comments in their decision that will give some guidance to the (CBSA) officers."
An online fundraising page set up to raise money to help keep Sidhu in Canada has reached more than $42,000.
A message from Sidhu's wife, Tanvir Mann, a Canadian citizen, said her husband made a "tragic mistake."
"When confronted by the unimaginable magnitude of the consequences of his mistake, he did everything he could to make things better," Mann writes.
"I pray that there are people out there who don't believe that Jaskirat should be deported and are willing to contribute to my fight to be able to live out our lives in Canada."
The Canada Border Services Agency has previously declined to comment on Sidhu's case, but said there are multiple steps built into the process to ensure procedural fairness.
Greene said he understands that several of the victims' families are still angry.
"It's completely understandable. It is," he said. "Everybody deals with grief and loss in their own way."
This report by The Canadian Press was first published Dec. 1, 2022.