A year after Euro 2020 was postponed, soccer fans on the edge of their seats as Euro 2021 begins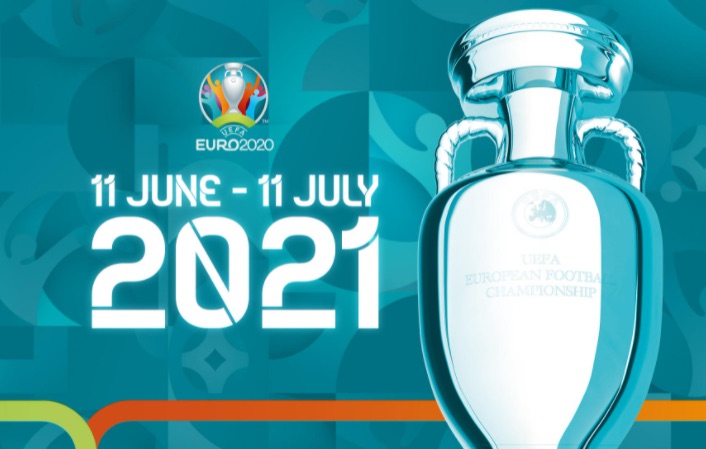 Another sign the world is getting closer to 'normal'… Euro 2021 is here!  Soccer fans around the world are geared up for the biggest sporting event in the world since the pandemic hit.  Teams representing 24 nations are vying for the championship.  Here's what the pro's see going into the tournament.
The Euro Top Stats
And
Records
The moment we've all been waiting for is finally here. Euro 2021 is set to kick off in June 2021 and participating teams are already training for the big moment. Bettors looking to make a fortune off their favourite teams and players can ready themselves when the games finally begin. Euro 2021 betting sites are already in full fledge so fans can conveniently gamble on any of the 24 qualified teams and also monitor as Europe's best teams clash for the cup.
But before the event begins in the next couple of weeks, let's dive into the records set by top teams and players during the tournament. Keep reading this page to learn more!
The Euro Top Stats
And
Re
cords
Spain and West Germany have dominated UEFA Euro on the national level. Both teams have won the Euro cup three times. Spain won the tournament in 1964, 2008, and in 2012. West Germany also won the tournament in 1972, 1980, and in 1996.
Listed below are some major Euro statistics recorded since the tournament started in 1960.
UEFA Euro Winner & Highest Scoring Teams Recorded Each Tournament.
| | | | |
| --- | --- | --- | --- |
| | | | |
| | | | |
| | | | Russia, Spain, Hungary 4 goals. |
| | | | |
| | | | |
| | | | |
| | | | |
| | | | |
| | | | |
| | | | |
| | | | |
| | | | Netherlands, France, 13goals. |
| | | | Czech Republic, England,  10 goals. |
| | | | |
| | | | |
| | | | |
Final Tournament Appearances
•
21
Appearances
:
Cristiano Ronaldo (Portugal)
•
18
Appearances
:
Bastian Schweinsteiger (Germany)
•
17
Appearances
:
Gianluigi Buffon (Italy)
•
16
Appearances
:
Cesc
Fàbregas
(Spain)
•
16
Appearances
:
Andrés Iniesta (Spain)
•
16
Appearances
:
Lilian
Thuram
(France)
•
16
Appearances
:
Edwin van der Sar (Netherlands)
•
15
Appearances
:
João
Moutinho
(Portugal)
•
15
Appearances
:
Nani (Portugal)
•
15
Appearances
:
Pepe (Portugal)
•
15
Appearances
:
Sergio Ramo
s (Spain)
•
15
Appearances
:
David Silva (Spain)
Final Tournament Goals
•
9
goals
:
Michel Platini (France)
•
9
goals
:
Cristiano Ronaldo (Portugal)
•
7
goals
:
Alan Shearer (England)
•
6
goals
:
Zlatan Ibrahimović (Sweden)
•
6
goals
:
Thierry Henry (France)
•
6
goals
:
Patrick
Kluivert
(Netherlands)
•
6
goals
:
Nuno Gomes (Portugal)
•
6
goals
:
Antoine Griezmann (France)
•
6
goals
:
Wayne Rooney (England)
•
6
goals
:
Ruud van
Nistelrooy
(Netherlands)
When it comes to individual player performance, Cristiano Ronaldo currently sets the pace forother players in the EURO competition. For years, he has been at the center of the competition leading his country to the finals and then the champion in 2016.
Cristiano Ronaldo also tops the chart as the highest goal scorer in the tournament (including qualifying) At the moment, he has scored 40 goals for his country, Portugal.
While fans were expecting more of Ronaldo and classic performances from other stunning players like David Silva, Sergio Ramos, and Antoine Greizman in the Euro 2020 competition, all their hopes were dashed when the competition was postponed due to the corona pandemic.
Click here for more sports stories on Todayville.com 
A STEP-BY-STEP GUIDE ON HOW TO GAIN INSTAGRAM FOLLOWERS FAST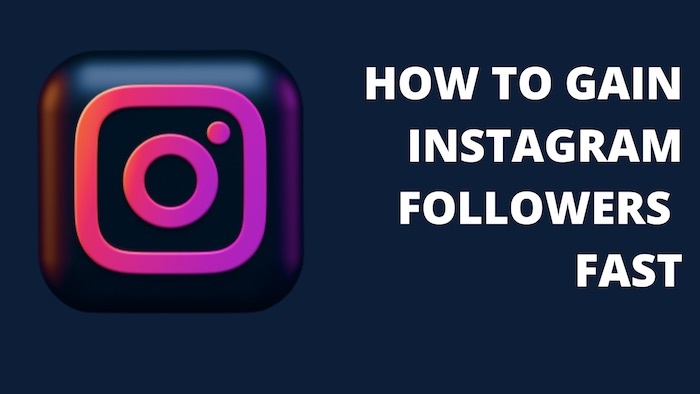 Instagram has quickly evolved from its original perception as a friendly app for youngsters to a real content promoting, sale, device management, and community building tool for individuals and brands. It's one of the most popular long-distance social networking places in the world, with more than 200 million active monthly users exchanging 60 million pictures and 1.6 billion interests every day. If your Instagram influence isn't as strong as you believe, now could be a good time to work out how to improve your strategies for having real engagement and buy Instagram followers. The larger your crowd grows, the more opportunities you'll have to attract customers and provide them with exclusive experiences. Begin developing your identity in the right direction with these Instagram tips for increasing followers. 
A dedicated, heritage, or marked hashtag allows you to essentially create an array of your best content. When a prospective follower finds you from another extremely concentrated on tag, they will undoubtedly follow you and see your top posts. You should also try having an unique tag for all of your Instagram marketing activities. This is sometimes a superior option because it often feels less constrained than using anything more explicit to your company, for example, your organization name. As a result, campaign hashtags are often used by Instagram followers, which attracts the attention of their groups. If they share your interests, they will start following you as well. 
Cross-promote your special hashtag. 
It's great that you created a hashtag for your organization, but who knows who would use it to spread content about you? Make sure it's in your profile but take the game off and have it imprinted on your records, ads, shop signs, and other relevant times. If you're on the radio or TV, tell people to use your hashtag. Incorporate online and offline missions by ensuring it's reported on the other media accounts, website, and email impacts. Don't just assume that people would find it.
Use hashtags that are exclusive to the field. 
You need followers who are enthusiastic about what you do and hold. Using words that are not exclusive to the field can result in a small number of followers. As a result, you can use hashtags in your posts that your target audience can specifically search for. The more explicit you are, the more interested people you will get, and the more often they will become devout followers. Furthermore, using more specific brands reduces the number of competitors vying for the followers of related individuals you're interested in. As a result, the data would be easier to find and, as a result, easier to track.
Try not to be too monotonous. 
When it comes to Instagram caption ideas, you can look beyond the single term, straightforward hashtags. Of course, you can use those as well, but mix it up and use hashtags to share a portion of your post. Be funny, surprising, or silly – just don't be BORING. WeWork, a community-oriented workspace organization, excels at this, and they add a fantastic mix of Instagram material as well.
Get to know the surroundings. 
By going to the hunt page and selecting the Places tab, you can see what's going on in a specific territory (say, your area, a city you're working on promotions, or even an event in a specific area). Then, type for the sake of the location to see all geotagged posts for that location.
Individuals are continuing to use social media platforms as a point of touch with brands, regardless of whether it is for spontaneous queries and discussion, real customer service inquiries, or acclaim for their top brands and products. Furthermore, you should be powerful and accessible on Instagram for your followers. Attempt to respond to as many questions or comments as possible, as it could be the difference between gaining another consumer, follower, or strengthening your interaction with your viewer. It is critical to obtain the care and consistency required to convert a visitor to your profile into an adherent.
Thank your Instagram followers. 
To summaries, when you please your Instagram followers, you see the outcome in community growth. We've given you a lot of ideas for conceptualizing and planning content, so make them a habit that feels authentic to your picture personality. As a result, avoid being needy, deal-driven, or standardized.
Create your own Instagram appearance. 
It's human nature to want to blend in, but on Instagram, you need to stand out. Frooti, an Indian refreshment company, has developed an especially remarkable visual substance theme, which is immediately noticeable if a customer sees a Frooti message in their newsfeed.
CONCLUSION
For certain information, this entails sprinkling in messages that are genuinely meant to bring a smile to followers' faces and build professional relationships. Remember to provide content to your followers as if they had been friends on your own feed: this may include uploading videos, rousing content, or simply re-sharing interesting photos or fine art (all properly attributed, of course) that will provide your followers a mental break during the day.
6 Tips for Successful Studies for Students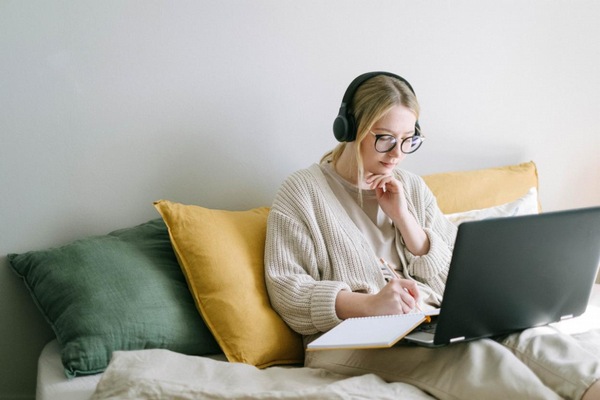 Being a good student is not as easy as it might seem at first.  Every student has to face a plethora of challenges on their way to passing exams with flying colours.  Yet, the crucial lesson most students fail to learn is that studying is not always about learning itself; it's about finding the right approach towards learning, one that ensures maximum efficiency.  Today, we are going to talk about six tips for successful studies for students that might help you find the approach you've been looking for.
Don't Be Shy
You might ask how not being shy can help you with your studies, and you will be right to do so.  The reason we put this piece of advice atop our list is that many students are reluctant to pay someone to write my assignment, even though they know it would help them.  Usually, students think, "I'll do my assignment on my own".  But did you know there are professionals who can help with assignments while simultaneously teaching how it must be done?  So, when dealing with your academic endeavours don't be shy.  Seek help if you feel like you need some.
Plan, Plan, Plan
Every semester is a planned scope of activities you'll have to participate in.   That is, you know in advance about the barriers you will have to overcome on your way to success.  That's why one of the most important study tips for you to have and to use is to plan your studying process in advance.  Planning will help you get rid of copious bottlenecks of missed deadlines and failed grades, which is actually the essence of how to study well.
Stick to the Point
Lots of your tasks at university, college, or even high school will come in writing.  Now with the COVID-19 lockdowns, there is even more writing to expect.  So, you'd better step up your writing game real soon!   It's critical to learn how to make your writing perfectly coherent and consistent.  The main thing to understand and remember is that you have to 'stick to the point'.  If you're writing about a particular historical event, stick to it, and don't drift away from the topic of your text.
Harness Technology
We're living in the 21st century, right?  So, why don't you get technologies on your side?  Regardless of whether you're using iOS or Android, there are tons of study apps that can help you with your education be refining your planning, studying, writing, and speaking.  These apps will remind you of deadlines or help keep your notes organized so they're at the ready when the time to write comes.  Make sure to surf the net, Play Market, and App Store for educational apps.
Do It Together
There are a lot of clever people who cannot study just because they have no patience to sit through long learning sessions.  That's OK.  You're a human being and you absolutely need communication and interaction.  So, if you find studying alone tiresome and boring, consider bringing in a partner in your studies and doing it together.  It would be especially fruitful if it was your classmate, as it would be mutually advantageous cooperation.  You could discuss the topics you learn and thus memorize them better.
Change Locations
Quite often, you might be study blocks because the surrounding environment might not be compatible with your needs. So, if you feel like hitting the books is too hard for you, don't rush to blame yourself for it.  Sometimes, you just need to change the location for successful studies.  Try studying in a park, a cafe, or, guess what, a library might be a fertile place to infuse your brain with all the information you need.
Let's Sum It Up
Every student dreams of a good career at the end of their educational journey.  This is the ultimate reason we all join colleges and universities, right?  Well, getting off to a flying start with studies might be the right step to take in that direction.  Don't be shy to ask for help when it's needed, and don't blame yourself when you feel like you're letting yourself down.  Quite often, it's not you!  There are a myriad of other factors that might hinder your studies.  So keep our learning tips for students in mind, and make the best use of them.