A year after Euro 2020 was postponed, soccer fans on the edge of their seats as Euro 2021 begins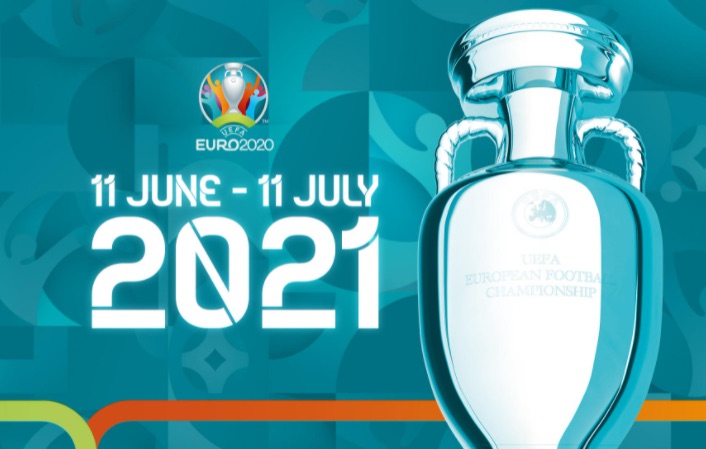 Another sign the world is getting closer to 'normal'… Euro 2021 is here!  Soccer fans around the world are geared up for the biggest sporting event in the world since the pandemic hit.  Teams representing 24 nations are vying for the championship.  Here's what the pro's see going into the tournament.
The Euro Top Stats
And
Records
The moment we've all been waiting for is finally here. Euro 2021 is set to kick off in June 2021 and participating teams are already training for the big moment. Bettors looking to make a fortune off their favourite teams and players can ready themselves when the games finally begin. Euro 2021 betting sites are already in full fledge so fans can conveniently gamble on any of the 24 qualified teams and also monitor as Europe's best teams clash for the cup.
But before the event begins in the next couple of weeks, let's dive into the records set by top teams and players during the tournament. Keep reading this page to learn more!
The Euro Top Stats
And
Re
cords
Spain and West Germany have dominated UEFA Euro on the national level. Both teams have won the Euro cup three times. Spain won the tournament in 1964, 2008, and in 2012. West Germany also won the tournament in 1972, 1980, and in 1996.
Listed below are some major Euro statistics recorded since the tournament started in 1960.
UEFA Euro Winner & Highest Scoring Teams Recorded Each Tournament.
| | | | |
| --- | --- | --- | --- |
| | | | |
| | | | |
| | | | Russia, Spain, Hungary 4 goals. |
| | | | |
| | | | |
| | | | |
| | | | |
| | | | |
| | | | |
| | | | |
| | | | |
| | | | Netherlands, France, 13goals. |
| | | | Czech Republic, England,  10 goals. |
| | | | |
| | | | |
| | | | |
Final Tournament Appearances
•
21
Appearances
:
Cristiano Ronaldo (Portugal)
•
18
Appearances
:
Bastian Schweinsteiger (Germany)
•
17
Appearances
:
Gianluigi Buffon (Italy)
•
16
Appearances
:
Cesc
Fàbregas
(Spain)
•
16
Appearances
:
Andrés Iniesta (Spain)
•
16
Appearances
:
Lilian
Thuram
(France)
•
16
Appearances
:
Edwin van der Sar (Netherlands)
•
15
Appearances
:
João
Moutinho
(Portugal)
•
15
Appearances
:
Nani (Portugal)
•
15
Appearances
:
Pepe (Portugal)
•
15
Appearances
:
Sergio Ramo
s (Spain)
•
15
Appearances
:
David Silva (Spain)
Final Tournament Goals
•
9
goals
:
Michel Platini (France)
•
9
goals
:
Cristiano Ronaldo (Portugal)
•
7
goals
:
Alan Shearer (England)
•
6
goals
:
Zlatan Ibrahimović (Sweden)
•
6
goals
:
Thierry Henry (France)
•
6
goals
:
Patrick
Kluivert
(Netherlands)
•
6
goals
:
Nuno Gomes (Portugal)
•
6
goals
:
Antoine Griezmann (France)
•
6
goals
:
Wayne Rooney (England)
•
6
goals
:
Ruud van
Nistelrooy
(Netherlands)
When it comes to individual player performance, Cristiano Ronaldo currently sets the pace forother players in the EURO competition. For years, he has been at the center of the competition leading his country to the finals and then the champion in 2016.
Cristiano Ronaldo also tops the chart as the highest goal scorer in the tournament (including qualifying) At the moment, he has scored 40 goals for his country, Portugal.
While fans were expecting more of Ronaldo and classic performances from other stunning players like David Silva, Sergio Ramos, and Antoine Greizman in the Euro 2020 competition, all their hopes were dashed when the competition was postponed due to the corona pandemic.
Click here for more sports stories on Todayville.com 
5 Challenges In Diagnosing And Treating Sleep Disorders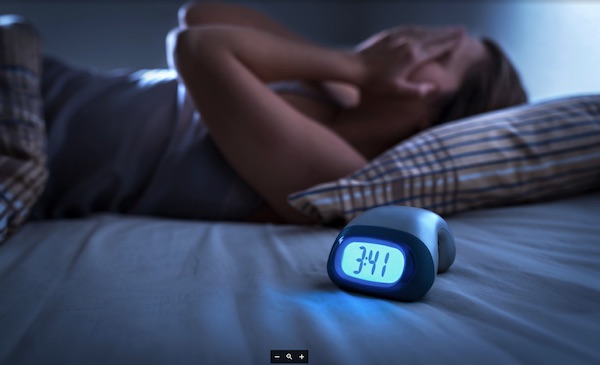 While it's a well-known fact that sleep is necessary for one's mental and physical health, a lot of people still take it for granted. It starts with one sleepless night, and it goes on and on until, eventually, you end up suffering from a sleep disorder. When that happens, it will compromise your overall health. You become prone to mood changes. You'll struggle to concentrate on a task. Over time, your immune system will weaken significantly. And in the worst-case scenario, you might get drowsy all of a sudden, which may result in an accident if it occurs in the middle of an activity that requires focus, such as driving. 
While it may seem like sleep disorders are just as easy to diagnose and treat as common cold and flu, in reality, it's much more challenging. For one, affected individuals are often not even aware that they may be suffering from a sleeping disorder. Sleeplessness is also often seen as nothing serious, and something that can be resolved by just sleeping. But here are the bigger reasons: 
1. Sleep Disorder Machines May Carry Health Risks 
Physicians often recommend the use of devices to help alleviate sleeping disorders. For example, if you have sleep apnea, your doctor may advise you to use a CPAP (continuous positive airway pressure) machine.
But although CPAP devices help in improving sleep quality for patients with sleep apnea, they're also known to come with risks. These may include irritation, headache, and even cancer. If you're interested in this topic, you can learn more here. Nevertheless, this is one of the reasons why most patients with sleep apnea prefer not to use such machines.  
2. Sleep Loss Worsens The Condition 
Typically, it takes four days to completely recover from just an hour of sleep loss. If you're suffering from a sleep disorder, then you're bound to suffer from sleep deprivation for days on end, which in turn makes the condition worse. This cycle is often difficult to get out of, and patients suffering from these conditions are often left in a predicament. Of course, there are several ways to recover from hours of sleep loss apart from sleeping, but they can only do so much. This is especially true when it comes to sleep medications. 
3. Sleep Disorders Are Often A Symptom Of An Underlying Issue 
Common colds and flu can be dealt with through the use of medications, but that's not the case for sleep disorders. You can take sleeping pills, but it can only offer a temporary fix. This is mainly because sleep disorders are often symptoms of an underlying issue, such as anxiety disorder or depression. So, by taking medications, you're not really doing anything to eliminate the root of the problem. Instead, you might even be making your condition worse by exposing yourself to the potential side effects of these medications. 
4. Habits Are Tough To Break 
Apart from being a symptom of a potentially serious health issue, sleep disorders may also result from a lifestyle riddled with bad habits. If this is the case, one must first break these habits. But that's another challenge. Habits are tough to break, especially if they've been with you for a long time. Here's a list of habits that might have something to do with your sleep disorder. 
Eating too much before going to bed 

Sleeping in an environment that's too cold, too warm, or too noisy 

Taking long naps during the day 

Drinking caffeinated beverages before bed 

Smoking cigarettes or drinking alcohol 
5. Circadian Rhythm Is Difficult To Change 
If you've been looking into sleep disorders for some time, you may have heard of the circadian rhythm at least once. Intrinsically, it's the timekeeping system of your body. It manages routine physiological processes, such as hunger, digestion, hormonal activity, and wakefulness throughout the day. Normally, the circadian rhythm programs the body to wind down at the end of the day, hence you become sleepy at night.  
However, it's possible to change the circadian rhythm completely. One of the easiest ways to do so is by simply staying awake late in the night for several days in a row. Hence, patients who are suffering from sleep disorders tend to have an out-of-whack circadian rhythm. To treat the condition, it's essential to turn the circadian rhythm back to normal, but once your body has settled in the new schedule, it can be challenging to get back to a healthy sleep schedule. As a result, the patient's sleep disorder would continue to get worse by the day. 
Wrapping Up 
Sleep disorders don't just occur for no reason. Whether it's due to anxiety, depression, or simply sleep deprivation, there's bound to be a reason—always. But since they're more difficult to diagnose and treat than common health conditions, your best bet is to take preventive measures. Steer away from unhealthy vices, take some time to exercise regularly, and include healthy foods in your diet. You'll be surprised at how much of a difference these habits can make in your sleep health.
Desert Encounter bids for third-straight Pattison International at Woodbine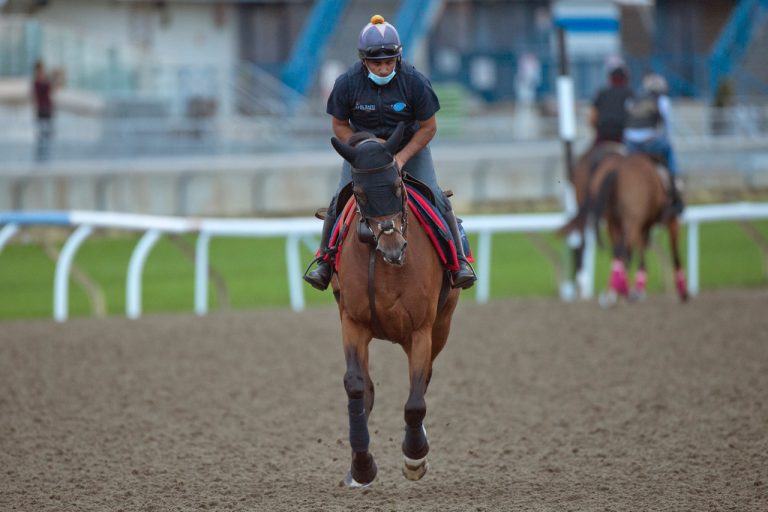 Desert Encounter will attempt to make history at Woodbine on Saturday, as he tries to complete a hat-trick in Canada's most famous horse race.  The Pattison International Stakes was first staged at the Toronto venue in 1938.
Horses from Canada, the United States and other corners of the world have been travelling to Woodbine in search of riches ever since, with greats like Dahlia, Singspiel and arguably the greatest of them all,
Secretariat claiming top honours in this historic Group One.
The most successful horses in the history of the International Stakes is Joshua Tree. Aidan O'Brien's raider won this great race three times between 2010 and 2013, finishing second to Sarah Lynx in
2011. Shepperton and George Royal won back-to-back Canadian Internationals and couldn't quite land the hat-trick – a feat Desert Encounter will attempt when he returns to Woodbine on Saturday.
David Simcock's globe trotter has run out a ready winner of the past two Pattison Internationals. In 2018, Desert Encounter defeated Thundering Blue to secure his first Group One victory, before
successfully defending his crown the following year. After last year's meeting was cancelled due to Covid-19, a now nine-year-old Desert Encounter will seek to become the first horse in history to win
three successive renewals of Canada's most prestigious race.
Desert Encounter may be winless in 15 starts since winning at Woodbine in 2019, but he travels over in decent form. Simcock's charge was last seen finishing second to Teona at Windsor. The winner has
since upset triple-Oaks winner Snowfall to land the Prix Vermeille and will next take her chance in the Prix de l'Arc de Triomphe.
Fellow British raider, Walton Street will provide the defending champion with stiff competition according to racing tipsters. Charlie Appleby's star claimed Group Two glory out in Meydan during
the winter, and heads to Canada on the back of a strong third-placed effort in one of Germany's most important races, the Grosser Preis von Berlin.
Jonathan Thomas' Corelli defeated English Conqueror, Belichick and Wheregoesjojo to win the Singspiel Stakes here at Woodbine last month, and all four will take their chance in this year's
Pattison International. Bluegrass Parkway also comes into this on the back of a victory, having landed the Kentucky Downs Preview Turf Cup at Ellis Park five weeks ago.
Argentinian-bred Fantasioso further adds to the international flavour of this year's renewal, but all eyes will be on Desert Encounter, as he bids to rule the roost at Woodbine one last time.