A Fair Deal Includes Energy Security
This article contributed by Josh Andrus, Executive Director of Project Confederation
Energy security.
It's a concept that has been ignored by many – including our federal government in Ottawa – for far too long.
Russia's invasion of Ukraine has suddenly helped the world realize what's been obvious to many Albertans for a long time – we still need oil and gas!
The same parade of politicians who crusaded to save the world from the threat of "catastrophic" climate change are now coming to the realization that there is a fundamental flaw in the Green New Deal / Leave It In The Ground / Build Back Better strategy.
Energy is the industry that powers every other industry – and as such, a safe supply of affordable, reliable energy is not only good for the domestic economy but also a crucial tool in an increasingly volatile international geopolitical landscape.
Earlier this week, after a big push by our friends at the Alberta Institute, and many other political and non-profit groups, the federal government finally announced that they would ban the importation of Russian oil.
Russia's aggressive actions, and the related uncertainty, have now driven the price of crude oil over the $115/bbl benchmark.
[Editor's note: we had to increase that price four times while writing this piece!]
Thankfully, Alberta has a large supply of energy resources, resources that could displace the loss of Russian imports and help keep energy affordable for Canadians.
Of course, it would have been better if our calls had been listened to years ago, and we had the infrastructure in place already!
But, as the saying goes:
The best time to build a pipeline was 20 years ago.
The second-best time is now!
If our politicians had any sense, Keystone XL and Energy East would have been given emergency approval the moment war broke out.
Yet, here we are, a week into a European war, and there's been nary a whisper from the White House or Rideau Cottage.
If Alberta can't convince Canada to build a pipeline in the middle of a war in Europe, we'll surely never get one.
To make matters worse, the pipeline issues aren't even the only possible problem on the horizon.
In past years, $100+ oil was good for Alberta.
Economic growth explodes, jobs are plentiful, and the pay is phenomenal.
Some of that will surely happen in the coming months, but with this current boom coinciding with major inflationary pressures, there are risks for Alberta too.
High energy prices and the ensuing increase in the cost of living will hurt the rest of the country.
The Rest of Canada will complain that Alberta has it so good, while they struggle to pay their hydro bills.
Will the Rest of Canada decide to start extracting their own plentiful natural resources, currently kept in the ground for nonsensical environmental concerns?
Of course not.
Ottawa will, undoubtedly, devise yet another means of wealth redistribution instead.
Once again, they'll figure out a way to make Alberta pay for their poor policy choices.
They probably won't have the gall to call it a "National Energy Program".
But they might.
Remember, the major issues driving Western alienation are structural deficiencies in Confederation, deficiencies that have only gotten worse in recent decades, not better.
The West is underrepresented in Parliament, the Senate is unelected and ineffective at protecting Provincial rights, the very concept of fairness is undermined in our Constitution via equalization, and the Supreme Court screws the West and protects the rest.
At Project Confederation, our mission is clear:
To build a movement that will reform Confederation and achieve a fairer deal, in whatever legal configuration that may require.
I suspect we're going to have a lot of work to do in the coming months!
If you'd like to help us with that work, please reach out to us to get involved, or consider making a donation to help fund our efforts.
Regards,
Josh Andrus
Executive Director
Project Confederation
First test production of plastic a milestone for Heartland Petrochemical Complex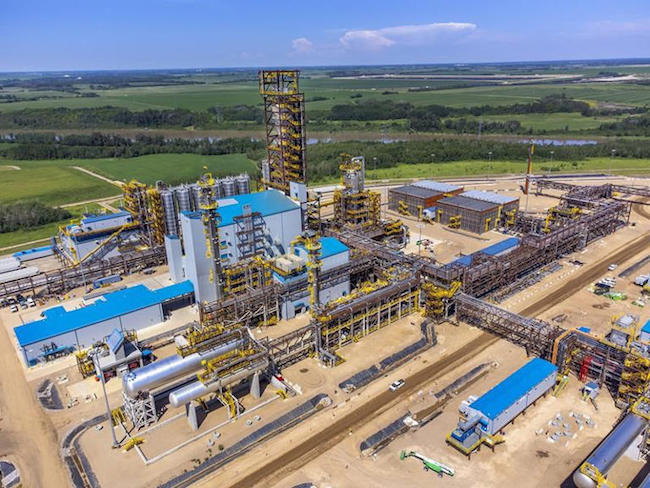 CALGARY — The $4.3-billion Heartland Petrochemical Complex, which has been under construction northeast of Edmonton since 2018, has produced its first plastic pellets.
Owner and operator Inter Pipeline Ltd. said Tuesday the newly commissioned facility has been producing test pellets steadily since late June, an important milestone en route to the expected start of full commercial operation sometime this fall.
The Heartland Petrochemical Complex will convert Alberta propane into 525,000 tonnes per year of polypropylene beads, an easily transported form of plastic that is used in the manufacturing of a wide range of finished products.
Steven Noble, spokesman for Calgary-based Inter Pipeline, said the facility will be the first integrated propane dehydrogenation and polypropylene production facility in North America. He said approximately 70 per cent of Heartland's total production capacity has been already contracted out to long-term customers.
"Through the duration of the project's construction, we've seen demand for polypropylene increase significantly … including at one point hitting an all-time record (market price)," Noble said in an interview. "The demand that we initially forecast certainly hasn't gone away."
The Heartland facility is being built with the support of a $408-million grant from Alberta's provincial government. The cash grant, part of an incentive program aimed at growing the province's petrochemicals sector, is to be paid to Inter Pipeline in equal instalments over three years once the complex is operational.
Noble said by creating a new market for propane, the Heartland facility is an example of how natural resource development in Alberta is diversifying.
"The fact that we're now looking at our raw resources in a different way, and figuring out different ways to get value out of them and create other refined products right here at home … is really the part of the story that everyone here is excited about," he said.
The Heartland Petrochemical Complex is expected to employ 300 people once fully operational.
The polypropylene produced at the facility will be branded as Heartland Polymers.
This report by The Canadian Press was first published July 5, 2022.
Amanda Stephenson, The Canadian Press
Bank of Canada's rapid rate hikes likely to cause a recession, study finds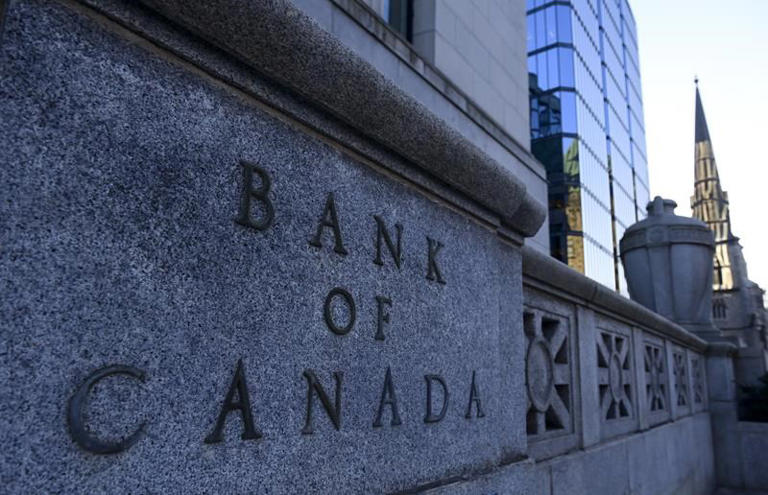 OTTAWA — The Bank of Canada's strategy of rapidly increasing its key interest rate in an effort to tackle skyrocketing inflation will likely trigger a recession, a new study from the Canadian Centre for Policy Alternatives (CCPA) says.
The research institute says if the central bank aims to bring inflation down from 7.7 per cent to its two per cent target by quickly raising rates, it could cause significant "collateral damage," including 850,000 job losses.
It adds that the central bank has had a zero per cent success rate with this approach, noting that a 5.7 per cent drop in the inflation rate has happened three times over the last 60 years, each time after big rate hikes and accompanied by a recession.
The CCPA says it's time for a new policy on inflation.
It says the Bank of Canada could potentially reduce the risk of sending the economy into a recession if it adjusts its target inflation rate to four per cent.
This study comes a day after the Bank of Canada released two quarterly surveys which revealed consumers and businesses expect inflation to stay high for several years.
This report by The Canadian Press was first published July 5, 2022.
The Canadian Press