35 Central Albertans in hospital. 5 in ICU – Mike York's COVID19 update
After trailing the rest of the province throughout most of the COVID19 pandemic, Red Deer and the Central Alberta region continue to surge ahead of all other regions except for Edmonton and Calgary.
December 1st Covid-19 report for the city of Red Deer, and the Central Zone is as follows –
The Zone has had an increase of 97 new cases and also 86 recoveries. The net result is an additional 11 active cases now in the Central region. The region has a total of 1249 active cases currently.
Our city of Red Deer is responsible for 1/3 of the new active cases in the zone, (33) and has also had 12 recoveries. We therefore have added another 21 active cases to our total to bring us up to 257 currently overall in Red Deer.
Keep fighting, we shall overcome.
Be good to each other people.
Cheers.
Red Deer South MLA urges Premier Kenney to allow businesses to reopen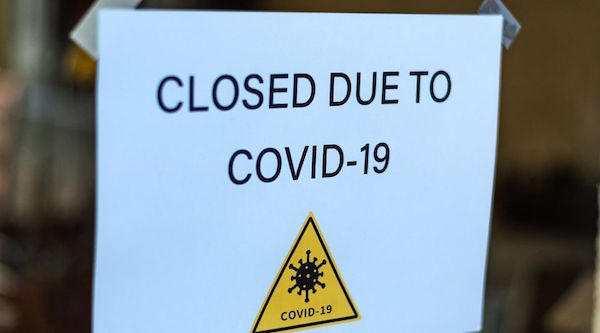 A message from the Facebook page of Red Deer South MLA Jason Stephan
There is a lot of suffering in our community right now. Many of our local businesses have been ordered to close. There is a human cost, sometimes great, that is difficult to properly account for in decisions mandating business closures.
I have listened to their stories, and yesterday, travelled and delivered in person to the Premier's office, written requests signed by them, and by more than 200 other concerned members of our community, asking for businesses in our community, to reopen while respecting health recommendations, to provide livelihoods for themselves, their employees, and their families.
I recognize these requests may give offence to some. That is not the intention, there is too much contention. I hope we can have more empathy for each other.
Here is a perspective from a food and alcohol serving business ordered to close. Perhaps these real-life stories and feelings can lead to more understanding so that can help us be better in supporting and serving each other in these challenging times:
"I am reaching out today to ask for your help in pushing the provincial government and Alberta Health to expedite the reopening of the hospitality industry […] It should be noted that:"
"Many businesses have closed permanently. More will be forced to close over the next few months due to this current closure. Additionally as the runway to a complete reopening is sure to take considerable amounts of time then it can be assumed that many more will close trying to get to the end of the runway."
"Additionally the long term effects of COVID, forced restrictions and lockdowns is numbing good operators and souring them on being in this industry. Our industry is full of passionate individuals and when the passion is gone our communities will lose out. Hospitality is the lifeblood of community."
"The mental wellness of our industry operators and staff are at an all time low. Life and business uncertainty is causing intense anxiety for all in the hospitality industry."
Businesses On The Brink! Red Deer Chamber of Commerce takes a stand for 840 members
With spiralling unemployment, business closures, and the threat of "irreparable" damage to our economy the Red Deer & District Chamber of Commerce is taking action.  The Chamber which represents over 800 businesses in Central Alberta has sent a letter to the Provincial Government asking for a permanent end to business closures.  In the letter the Chamber points to a Statistics Canada employment report indicating 24,000 fewer people were working in Red Deer in December 2020, compared to December 2019.
A copy of the letter has been forwarded to Todayville.
---