30th LEGISLATURE- SPEAKER ELECTION AND SPEECH FROM THE THRONE
May 15, 2019
Members of the Legislative Assembly of Alberta will meet on Tuesday, May 21, 2019, at 1:30 p.m. to elect the presiding officers for Alberta's 30th Legislative Assembly.
Presiding officers include the Speaker, Deputy Speaker and Chair of Committees and Deputy Chair of Committees. All elections are conducted by secret ballot in the Chamber.
The First Session of the 30th Legislature will open at 3 p.m. on May 22, 2019, with the Speech from the Throne by Her Honour the Honourable Lois E. Mitchell, CM, AOE, LLD, Lieutenant Governor of Alberta. The ceremony begins with a 15-gun salute on the South Legislature Grounds, followed by an inspection of a quarter guard in the Legislature rotunda. The event will also feature performances by soprano Cara Lianne McLeod and the Royal Canadian Artillery Band.
Media MUST register via e-mail for each event separately to [email protected] before Friday, May 17 at noon. Upon registration media will receive a confirmation e-mail with details regarding the collection of press passes. While in the Chamber media must wear business attire. Media wearing jeans or sneakers will not be permitted entry. Space is limited in the Chamber, so media will be given access on a first-come, first-served basis and must be in place 15 minutes prior to the ceremony. Video and still photography are allowed, but flash photography is prohibited.
The Chamber ceremonies will be broadcast on Assembly Online at assembly.ab.ca and on Alberta Assembly TV on Telus channel 843, Shaw Cable channel 930 and Shaw BlueSky channel 263 to give access to all Albertans. Photos of the ceremony will be available on Flickr (legassemblyofab) and the video will be posted on YouTube (AlbertaLegislature).
Utility Deferral Program: Adding Insult to Injury

Open Letter to Alberta MLAs and the Alberta Utilities Commission
July 23, 2021
FOR IMMEDIATE RELEASE
Red Deer – Mountain View, AB
"There are people in need of help. Charity is one of the nobler human motivations. The act of reaching into one's own pockets to help a fellow man in need is praiseworthy and laudable. Reaching into someone else's pocket is despicable and worthy of condemnation." – Dr. Walter E. Williams
Recent news indicating that Alberta ratepayers will be responsible for the outstanding debt owed to gas and electricity providers from 2020's three-month utility deferral program is beyond frustrating.
There is no question that many Albertans needed to take advantage of this deferral program when the government arbitrarily and unilaterally shuttered their livelihoods in 2020. There is also no question that outstanding debt from this program should not be the responsibility of Albertan ratepayers, many of whom saw significant reductions in income over the past year and a half due to government mandates.
As per a CBC article, Geoff Scotton, a spokesperson with the Alberta Utilities Commission, states "Now we're in a situation where providers, in good faith, who enabled those payment deferrals, need to be made whole. That's really the goal here."
When will Albertans who had their lives and livelihoods deferred for a year and half be made whole?
Instead of the proposed repayment plan, I suggest the following remedies for the outstanding debt:
The expected debt of $16 million should be split among all sitting MLAs and any other government bureaucrats who advocated for lockdowns and be repaid personally.
The utility companies, specifically CEOs and senior managers, reach into their own pockets, help their fellow man in need and personally repay the debt.
Families, private sector employees and small business owners have suffered greatly over the past year and a half. Adding further costs to their already limited budgets is not acceptable. Please do better.
Sincerely,
Jared Pilon
Libertarian Party Candidate for Red Deer – Mountain View, AB
https://www.jaredpilon.com/
Albertans to vote on senators, equalization, daylight saving time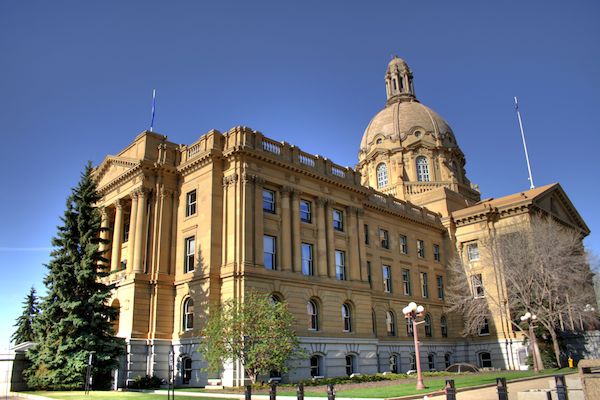 Albertans will have an opportunity to have their say on equalization and daylight saving time and elect nominees to the Senate when they vote in the fall municipal elections.