15:45, 40 Avenue crosswalk was a half-second and a half step from a disaster for a child
Tuesday June 20, 2017, approximately 3:45 pm, a crosswalk a half block from Eastview Middle School was a split second or half step away from a disaster.
Just north of the school zone, a student awaits to cross 40 Ave on the crosswalk. North bound city bus stops in the right hand lane. Oncoming southbound traffic stops and the student steps out and just as he gets to the second lane a truck goes roaring by in the passing lane. The student half ran and half flew back to the curb.
More vehicles flew by, the bus driver beeped his horn to warn the student, the driver leaned out the window and tried to slow traffic but only after several vehicles roared by before a vehicle stopped to let the young boy cross the road in a designated crosswalk.
The city has often times had a vehicle there doing the dreaded photo radar stint, and I can see why. These vehicles were doing more than 50 kmh just meters into the 50kmh zone in a crosswalk with children waiting to cross. It would be no contest who would lose between a small child trying to get home and a speeding truck or car.
What can the child do differently? Sprout wings? What can the drivers do? Slow down and think about your surroundings. A crosswalk, traffic is stopped, school zone, and pedestrians on the sidewalk may suggest something,
.Perhaps it is time to install lights at the crosswalk? Could we extend the 30 kmh zone past the crosswalk?
The problem is us, the drivers, we need to focus on our driving, not the clock or the destination, but on our driving. That child wanted to get home, perhaps he was hungry, had to use the facilities or even wanted to play a game or watch television, but he did not have tonnes of steel protecting him, or hundreds of horses helping him hurry. The drivers had the advantage and they used it.
The irony is that some of those drivers were parents picking up their children, worrying about their children's safety. Probably rushing home to make dinner, before playing ball, or watching their favourite show. Being the danger that they try to protect their children from.
I do not think that the drivers were even aware of how close they came to injuring or killing a child. They probably just thought bus was stopped at a bus stop, the cars were stopped to drop off or pick up children.
If we can't fix the drivers, can we install lights or do we need a footbridge to protect our children?
I do know that I will be glad to see that photo radar vehicle just north of Eastview Middle School next time.
Utility Deferral Program: Adding Insult to Injury

Open Letter to Alberta MLAs and the Alberta Utilities Commission
July 23, 2021
FOR IMMEDIATE RELEASE
Red Deer – Mountain View, AB
"There are people in need of help. Charity is one of the nobler human motivations. The act of reaching into one's own pockets to help a fellow man in need is praiseworthy and laudable. Reaching into someone else's pocket is despicable and worthy of condemnation." – Dr. Walter E. Williams
Recent news indicating that Alberta ratepayers will be responsible for the outstanding debt owed to gas and electricity providers from 2020's three-month utility deferral program is beyond frustrating.
There is no question that many Albertans needed to take advantage of this deferral program when the government arbitrarily and unilaterally shuttered their livelihoods in 2020. There is also no question that outstanding debt from this program should not be the responsibility of Albertan ratepayers, many of whom saw significant reductions in income over the past year and a half due to government mandates.
As per a CBC article, Geoff Scotton, a spokesperson with the Alberta Utilities Commission, states "Now we're in a situation where providers, in good faith, who enabled those payment deferrals, need to be made whole. That's really the goal here."
When will Albertans who had their lives and livelihoods deferred for a year and half be made whole?
Instead of the proposed repayment plan, I suggest the following remedies for the outstanding debt:
The expected debt of $16 million should be split among all sitting MLAs and any other government bureaucrats who advocated for lockdowns and be repaid personally.
The utility companies, specifically CEOs and senior managers, reach into their own pockets, help their fellow man in need and personally repay the debt.
Families, private sector employees and small business owners have suffered greatly over the past year and a half. Adding further costs to their already limited budgets is not acceptable. Please do better.
Sincerely,
Jared Pilon
Libertarian Party Candidate for Red Deer – Mountain View, AB
https://www.jaredpilon.com/
Politicized Language: A harmless evolution of language or a step towards "1984″?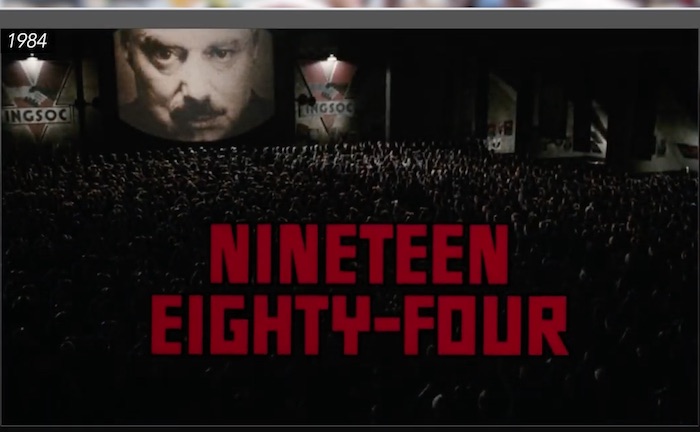 Good chance you've noticed some new words lately, or new meanings for words that used to mean something else.  Terms like "birthing person" are new, and words like "racism" seem to be taking on a new meaning.  19 time Emmy Award Winning Journalist John Stossel is back with his take on "Politicized Language"
"Social justice" activists are changing and redefining many words, from "birthing people", "equity", "mistress", "violence", to "racism".
Is that a harmless evolution of language? Or a step towards "1984?"
Tim Sandefur of the Goldwater Institute argues that today's language changes are dangerous. For example, one activist declared that "a transgender woman of color walking down the street and being called a man — [that] is an act of violence." "It is quite chilling," says Sandefur, the degree to which the social justice movement… is willing to control our language."
"The only way that we have as human beings to deal with one another is through language, discussion, debate, deliberation. If we say that that's a form of violence … then the only way left for us to relate to one another is through power," he adds. I push back , saying that the social justice movement has good intentions.
—- So you don't miss the weekly video from Stossel TV, sign up here: https://johnstossel.activehosted.com/f/1 —-