Should I Lease or Finance My New Car?
Is it better to lease or finance a new car? There isn't a clear-cut answer, because
each scenario has its own set of pros and cons and honestly, it really comes
down to your lifestyle and how you prefer to pay for things. Let's compare
leasing with financing in a little more detail:
OWNERSHIP
Lease – The vehicle is titled in GM's name, and at the end of term, you have the
option to purchase the vehicle or turn it in and lease a new one.
Finance – The vehicle is titled in your name, and you own the vehicle free and
clear after the terms of your purchase finance agreement are fulfilled.
DOWN PAYMENT
Lease – The down payment amount required for leasing varies based on the
lease transaction structure and monthly payment you desire, but in general,
is often lower than financing.
Finance – In some cases, the down payment amount needed for buying may be
higher when compared to leasing.
KILOMETER LIMITS
Lease – Kilometer limits (typically 20,000 or 24,000 yearly) apply as per your
lease agreement, and charges may be applied if these limits are exceeded.
Finance – No contractual limits on kilometers apply, however vehicle resale
values generally decrease as more kilometers are added.
MAINTENANCE/WEAR
Lease – You are required to service the vehicle as per GM's maintenance
schedule and cannot make any changes to the vehicle's appearance.
Finance – You can change the appearance of the vehicle, and select which
repairs to make, subject to the terms of the purchase finance agreement.
MONTHLY PAYMENTS
Lease – Monthly payments may be lower than financing the same vehicle, since
you only pay for the value of the vehicle during the term of the lease.
Finance – Monthly payments may be higher than leasing the same vehicle, as
the full value of the vehicle is paid over the term of the contract.
TAX SAVINGS FOR BUSINESS OWNERS
We have seen more and more businesses leasing vehicles to enjoy tax savings.
We recommend you speak to your accountant to see how you could benefit
from leasing your next vehicle.
In a nutshell, leasing makes it easier to get more car for less money, as you only
pay for the use of the vehicle for two or three years, instead of paying for the
vehicle itself. Financing, on the other hand, frees you from the restrictions
involved in leasing, such as mileage caps, and the vehicle is yours to do with as
you wish.
Have you ever wondered if you get more money by selling your car privately or
from trading it in at the dealership? Stay tuned for our next article.
Annual inflation rate rises to 4.8% in December, highest since 1991
OTTAWA — Statistics Canada says the annual pace of inflation climbed in December to its highest rate since 1991.
The agency says the consumer price index in December was up 4.8 per cent compared with a year ago.
The reading compared with a year-over-year increase of 4.7 per cent in November.
Driving the faster pace of price growth in December were higher year-over-year prices for food, passenger vehicles and housing.
Statistics Canada says that excluding gasoline prices from its calculations, the consumer price index would have been up year-over-year in December by four per cent.
Prices at the gas pumps were up 33.3 per cent year-over-year in December compared with a 43.6 per cent annual increase in November as tightening of public health restrictions related to the Omicron variant weighed on demand.
This report by The Canadian Press was first published Jan. 19, 2022.
The Canadian Press
Scott Robinson is the new CEO of the Red Deer & District Chamber of Commerce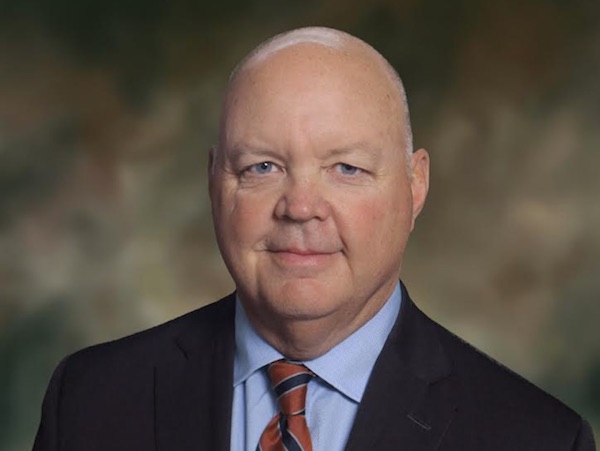 News release from the Red Deer & District Chamber of Commerce
Chamber announces hiring of Scott Robinson as CEO
The Board of Directors on behalf of the Red Deer & District Chamber of Commerce is pleased to announce the hiring of Scott Robinson for the position of Chief Executive Officer.
Scott brings a wealth of experience to the Chamber that includes over twenty-five years of executive and managerial experience, working with organizations of all sizes. Notably, Scott acted as CEO for the 2019 Canada Winter Games in Red Deer, and as Executive Director of the Hockey Alberta Foundation. Most recently, Scott has operated his own consulting practice, and has been the acting CEO of the Central Alberta Sport Authority.
Scott's experience in leadership also led him to pursue a Master of Arts Degree in Leadership with Royal Roads University, where he was awarded the Founders Award for Excellence in Sustainable Leadership.
An avid community volunteer, Scott has board and volunteer experience including time with Red Deer Polytechnic, The Donald School of Business, Westerner Park Governance Committee, Alberta Parks Recreation Association among others.
Scott shared his thoughts on being appointed as the new CEO of the Chamber, "I am very excited to join the Chamber of Commerce team and want to thank President Matt Cassidy and the Chamber Board for choosing me to help lead the Chamber along with a dedicated and talented staff. Red Deer is such an amazing community, and we have a dynamic and world leading business community that I look forward to listening to and learning from in the months ahead".
President Matt Cassidy commented on behalf of the Chamber's Board of Directors, "After an exhaustive search this fall, the board is confident in Scott's experience and ability to lead the Chamber forward, and to propel the successful legacy of the Chamber in support of our membership, and the business community as a whole."
Scott starts with the Chamber January 17, 2022.
The Red Deer & District Chamber of Commerce is a non-partisan, collaborative leader in building a vibrant community and fosters an environment where businesses can lead, be innovative, sustainable, and grow.