14 DAYS TO "FLATTEN THE CURVE"

Open Letter to Members of the Legislative Assembly
Red Deer – Mountain View, AB
14 days. 2 weeks. 336 hours. That is how long we were told it would take to "flatten the curve".
366 days. 52 weeks. 8,784 hours. 1 year. "Flatten the curve" turned into "flatten the middle class".
We were asked to stay home, safe lives. The initial panic associated with a new coronavirus strain should have worn off but here we are. Still in lockdown, unable to visit our friends or family. Hope fading fast.
It would be easy to look back and criticize the response but I prefer to look ahead. To find hope.
Every day the media announces scary new variants. Public health officials tell us that this isn't the time to let down our guard. That a small group of Albertans are responsible for our current predicament.
But is this reality? Every day millions of people move around North America to support the just-in-time goods and services delivery system that we rely on. The virus does not ask whether an individual has been deemed "essential" by a government. It simply moves around, person to person, because that is what virus' do.
We have a year of data. We know who is vulnerable and who there is a "vanishing small" amount of risk, as Dr. Hinshaw has stated. Why does the Alberta government continue to lockdown healthy people in a vain attempt to protect those who are susceptible to the virus? It's time for change.
So on this day, 1 year after the World Health Organization declared a pandemic, I ask that you end the war on small businesses, on smiles, on hugs, on health, on dreams, on family, on friends, on Albertans.
It's not easy to admit a plan did not work. It takes humility but commands respect and honour.
Let's follow our American counterparts, end the lockdowns, and bring back hope to Albertans.
Libertarian Party Candidate for Red Deer – Mountain View, AB
https://www.jaredpilon.com/
Net Zero Part 4 – IPCC Experts Say Doing Nothing Would Be Less Harmful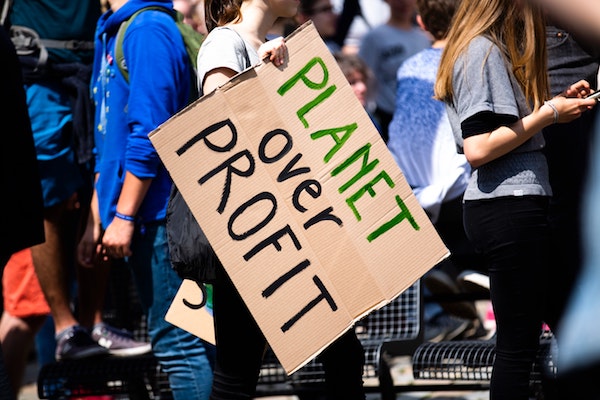 Do you ever feel good when someone won't tell you how much something costs – something you have to pay for?
No? Me neither.
But, when it comes to the Canadian government's climate change agenda, and in particular the "Net Zero by 2050" strategy, that is where we are.
It is being forced on Canadians, who will end up paying the bill, but we are not being told what the price is today, or what the price will be tomorrow.
I will continue to dig to find out more. But in the meantime, let me share what an expert on the climate file says about what "doing nothing" would cost.
Yes, doing nothing.
But don't take my word for it.
President Obama was (and remains) quite outspoken as an alarmist on the issue of climate change, talking often about the impending crisis.
But the former Democratic President's senior Department of Energy official, Stephen Koonin, has just come out with a most sensible and distinctly non-alarmist perspective. His recently published book, Unsettled, suggests the alarmist climate change narrative is unfounded.
Stephen Koonin served as Undersecretary of Energy in former U.S. President Barack Obama's administration. A PhD Physicist, he is a smart guy.
Referencing materials from the International Panel on Climate Change (IPCC) – an organization that is widely viewed by governments and media as the single most important source for information on climate change – Koonin demonstrates that the science of climate change is anything but settled, and that we are not in, nor should we anticipate, a crisis.
In fact, despite decades of apocalyptic warnings there is in fact remarkably little knowledge of what might happen. Over the last 5 decades of apocalyptic warning, life on earth has dramatically improved as our management of countless environmental challenges has improved.
What the evidence really shows is that as the global economy improves, our ability to deal with whatever mother nature throws at us improves. On that point, Koonin draws attention to what the IPCC experts say about the possible economic impacts of possible climate change-induced temperature changes.
Koonin notes that, according to the IPCC, a temperature increase of 3 degrees centigrade by 2100 – which some scientists say might happen – might create some negative environmental effects, which in turn would cause an estimated 3% hit to the economy in 2100.
But even as it makes these claims, the IPCC further predicts that the economy, in 2100, will be several times the size of the economy today (unless, of course, we interfere with it as the Net Zero by 2050 crowd wants us to do).  In other words, a strategy of doing nothing may or may not mean a temperature increase, the effects of which if bad, are expected to represent a small economic hit to the economy, but that economy will be much, much larger.
In Koonin's words, this "translates to a decrease in the annual growth rate by an average of 3 percent divided by 80, or about 0.04 percent per year. The IPCC scenarios…assume an average global annual growth rate of about 2 percent through 2100; the climate impact would then be a 0.04 percent decrease in that 2 percent growth rate, for a resulting growth rate of 1.96 percent. In other words, the U.N. report says that the economic impact of human-induced climate change is negligible, at most a bump in the road."
So this doesn't sound like a crisis to me. It sounds like a very modest reduction in extraordinary economic growth. So from extraordinary economic growth to slightly less extraordinary economic growth.
Why do I draw attention to this?
Because Canada is pursuing a Net Zero by 2050 target with a whole bunch of policies that will kill economic growth.
The IPCC predicts significant global economic growth without all the things Trudeau and other Net Zero by 2050 advocates are pursuing – massive carbon taxes, additional carbon taxes called clean fuel standards (CFS), building code changes that will make a new home unaffordable, huge subsidies for pet projects, etc. In other words, the IPCC predicts growth without crazy and wasteful spending of taxpayer dollars that will hurt citizens.
So why are we allowing Trudeau and co to pursue these things?
We don't know the full costs of Net Zero by 2050, but every signal we have is that it is absurdly expensive. AND (thank you Stephen Koonin for making this explicitly clear) the International Panel on Climate Change says ignoring the Net Zero by 2050 target and doing nothing will mean a much bigger economy.
Prime Minister Trudeau and the activists won't tell you that.
Nor will they acknowledge what the IPCC actually says.
Let's all applaud Stephen Koonin for trying to do so.
Green activists are driving a radical agenda screaming at us that the science is settled. As courageous scientists like Stephen Koonin note, science is never settled and to say it is settled is irresponsible. The activists say we have to radically change our economy, but don't tell us how much that will cost – but the IPCC tells us doing absolutely nothing would result in only slightly less economic growth than we would otherwise have.
Governments are spending massive sums of your money on Net Zero by 2050.
Corporate interests commit to this radical agenda and hide behind rhetoric of doing the right thing, while they also seek out government subsidies (which taxpayers will pay for) to meet their absurd Net Zero by 2050 commitments.
All of us, as consumers, will foot the bill.
And none of it needs to happen.
Click here for more articles from Dan McTeague of Canadians for Affordable energy
An 18 year veteran of the House of Commons, Dan is widely known in both official languages for his tireless work on energy pricing and saving Canadians money through accurate price forecasts. His Parliamentary initiatives, aimed at helping Canadians cope with affordable energy costs, led to providing Canadians heating fuel rebates on at least two occasions.
Widely sought for his extensive work and knowledge in energy pricing, Dan continues to provide valuable insights to North American media and policy makers. He brings three decades of experience and proven efforts on behalf of consumers in both the private and public spheres. Dan is committed to improving energy affordability for Canadians and promoting the benefits we all share in having a strong and robust energy sector.
Emmy Award Winning Journalist reveals how "fact checkers" punish 'tone' even when the facts check out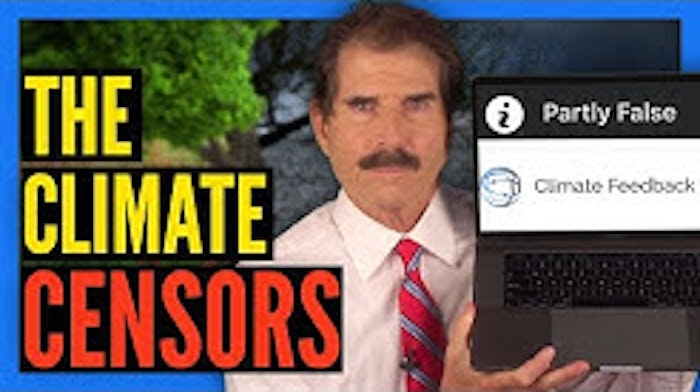 When one of media's most successful journalists is constantly punished by Facebook Fact Checkers it makes for a compelling story all on it's own.   Does a 19 time Emmy Award Winning Journalist not check his facts?  Well… turns out the facts aren't the problem.  Enjoy some more revealing insight from John Stossel.
Before Facebook censored it, my video, "Are We Doomed", got more 24 million views. You can watch it here: https://www.youtube.com/watch?v=b8JZo… Now Facebook won't show it to many people — not even to my subscribers. Facebook's also punishing Stossel TV by showing our other videos less. All because Facebook foolishly gave Emmanuel Vincent, a recent PhD graduate from France, the power to censor. Vincent assembled a group of like-minded scientists into a group called Climate Feedback climatefeedback.org that declared parts of my video "misleading," or "partially false." What facts did the "fact-checkers" correct? NONE! There was not a single hard fact that in the video that was wrong. We address the censor's claims here, listing our sources: https://www.johnstossel.com/climate-f… I asked one Vincent "reviewer," the only one willing to be interviewed, why I deserve censorship even though our facts were correct.
After 40+ years of reporting, I now understand the importance of limited government and personal freedom. Libertarian journalist John Stossel is a zealous advocate of free markets, a syndicated columnist and Fox News contributor. Prior to joining Fox, John co-anchored ABC's primetime newsmagazine show, 20/20. Stossel's economic programs have been adapted into teaching kits by a non-profit organization, "Stossel in the Classroom." High school teachers in American public schools now use the videos to help educate their students on economics and economic freedom. They are seen by more than 12 million students every year. Stossel has received 19 Emmy Awards and has been honored five times for excellence in consumer reporting by the National Press Club. Other honors include the George Polk Award for Outstanding Local Reporting and the George Foster Peabody Award.