102 Year Old Historical Home Welcomes Visitors to Alberta's Modern Boomtown
It should come as no surprise a town as innovative as Blackfalds would find an ingenious way to transform a heritage home built over 100 years ago.
Not long ago the future of the home was very much in doubt.  But interested parties came together with a plan.  Not only did they save the home… they transformed it into a unique public building which will play a significant role for decades to come.
The building is now called The Wadey Centre.  The model of collaboration behind this successful project caught the attention of the Alberta Urban Municipalities Association.  Hoping to spur other towns to consider similar projects, the AUMA awarded Blackfalds with the prestigious Municipal Sustainability in Action Award just a few months after the Wadey Centre opened.
Click to see the story behind the Wadey Centre Project and enjoy a few glimpses of the 101 year-old heritage home which is enjoying new life as a Visitor Information Centre, and offices for the Blackfalds Chamber of Commerce and the Blackfalds Historical Society.
Click here for more information about the Wadey Centre and all things Blackfalds.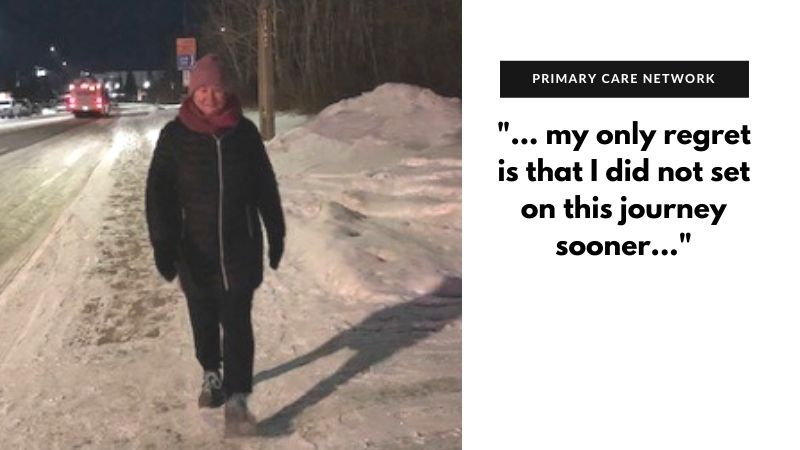 I was diagnosed with Type 2 Diabetes in October 2020. I worked with the RDPCN family nurse to adopted a completely new lifestyle. I decreased my caloric intake, started carb counting, and started walking daily. At first I would walk for 30 minutes a day and now I am up to one hour per day. At times the winter weather has challenged me but I have persevered. Evenings were always family time but I steal an hour for my walking. Fortunately, my family is supportive and at times my daughter or a friend join me and give me motivation.
I have begun to feel lighter and in better shape. I have lost 30 pounds and I have normal blood glucose and blood pressure now. I am still awaiting results of a liver fibroscan. It has taken me a lot of work and willpower to stay the course and I am not done yet. I really feel that I have dodged the bullet. For me a prospect of serious illness, heart attack, liver failure, losing a limb or my family losing me… was petrifying.
So if I were to give advice to anyone who recently got diagnosed with Type 2 diabetes, it would be this: first, make sure you understand what is going to happen if you don't do anything and then think about the consequences it will have on you and your family, those you love the most. For me that was the biggest motivation. And second advice, find your support system:  family, friends, medical professionals… anyone that will be able to be there for you, give you advice, challenge you and prop you and push you when needed.
I hope someone finds my story inspiring. After all, for years I had used every excuse in the book, not enough time, I cannot give up this or that… until the prospect of getting seriously ill became all too realistic. It is not easy to change one's ways, but it is more difficult to live with the consequences of the untreated diabetes, or even worse – to not live at all. My only regret is that I did not set on this journey sooner, before any damage was done.
To learn more about the RDPCN programs, visit www.reddeerpcn.com
Getting My Blood Glucose Back in the Normal Range Gave Me Tears of Joy
Strategies to Manage Persistent Pain, September 16th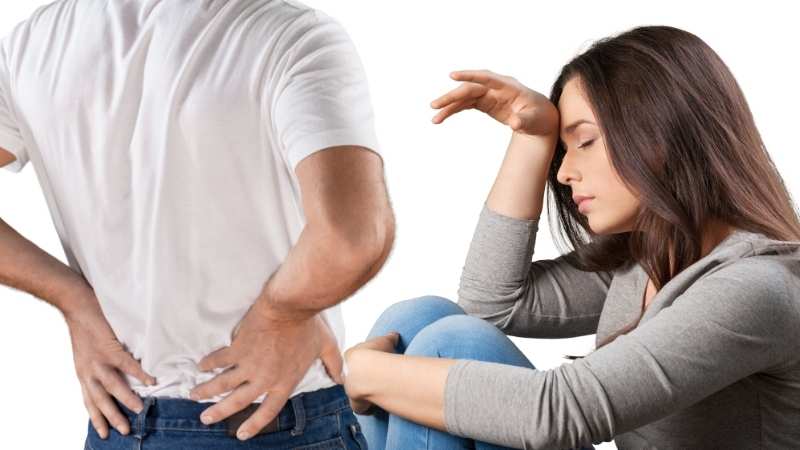 Strategies to Manage Persistent Pain Thursday, September 16, 2021 1:00-2:00 pm
Red Deer Public Library Facebook Live
Come learn more about persistent (chronic) pain from our team at Red Deer PCN. You will learn about different types of pain, medication to manage ongoing pain, the effects and benefits of opioids, and the importance of non-medication strategies to help manage your pain.
Presented by Red Deer PCN's Dr. Myburgh G.P, Jennifer Howe, Pharmacist & Jennifer Wallin, Psychologist.
Tune into Facebook Live at Red Deer Public Library Facebook page for this program.
This is one of a series of health-related programs co-sponsored by the Red Deer PCN and the Red Deer Library.
Watch for others in the series!
Read more stories from the Red Deer Primary Care Network.