Energetic Leader Sought For New Community Choir In YEG!
Cool Choir is in search of a fun, knowledgeable individual to lead it's new YEG location! Check out post below!
Cool Choir is a new concept in community choirs – direct from the UK. This is a non-auditioned, all-inclusive adult rock and pop choir experience performing original and exclusive arrangements of songs by legendary groups and artists – in rich harmony.
Already successful in Calgary, there are nearly 400 members of public singing weekly across multiple locations and now Cool Choir has grown to be Calgary's largest, recreational choir and the only non-auditioned adult rock and pop choir of its kind in the city – just two years since launch.
Our fun, fast growing, young and one-of-a-kind vibrant company is seeking an exceptionally talented, energetic candidate to launch Cool Choir in Edmonton in September 2018.
Working alongside the company's Director, you will launch and run this community based business and your skills as a natural leader, along with your ability to inspire and motivate those around you will ensure its success. You will be self-employed and running your own business, so bring your entrepreneurial skills to the party!
You will have a bubbly, engaging and sometimes quirky personality (personality is key to this role!) and like us, you will have a passion for rock and pop music.  Our ideal candidate will have advanced piano skills but a formal background in music is not necessary.  Your boundless energy, ear for harmony, ability to hold a tune and your enthusiasm for technology and social media will keep your members wanting more.
This is a role requiring a long-term commitment and would be suited to new graduate musicians, teachers/vocal coaches looking for a new challenge, professional musicians looking for a second income or anyone with the skills required, looking for an entrepreneurial business opportunity.  You must:
Be able to read music
Have the ability to network, promote and be comfortable being interviewed by the media
Be exceptionally comfortable with technology and social media
Have the desire to motivate, inspire and engage others
Be a great communicator
Have a bubbly, engaging and quirky personality
Be energetic and vibrant
Driven, highly motivated and ambitious
Have great leadership and people skills
Have endless enthusiasm and energy
Be able to take creative direction and guidance on occasion
Car owner/driver essential
Own or be willing to purchase a portable piano, pa system and microphone
The following skills are desirable but not essential;
Knowledge of music software and recording
Ability to arrange music
If you are looking to elevate your own status as an independent artist or build a fan base this role is not for you
You must be permanently resident or have citizenship status in Canada and legally allowed to work
Full training will be given and for the right candidate, this is a fantastic opportunity to be part of a growing company.
Please submit your resume to [email protected] along with a link to a 1 minute video uploaded to You-tube showing the fun side of your personality (this does not need to be music related).
Deadline for applications is February 28th and whilst we thank everyone for their time, only suitable candidates will be contacted.
Find us at www.coolchoir.com
Facebook www.facebook.com/coolchoircanada
Twitter @coolchoircanada
Instagram @coolchoircanada
Read more stories from Todayville.com.
Laura's story: I Feel So Much Better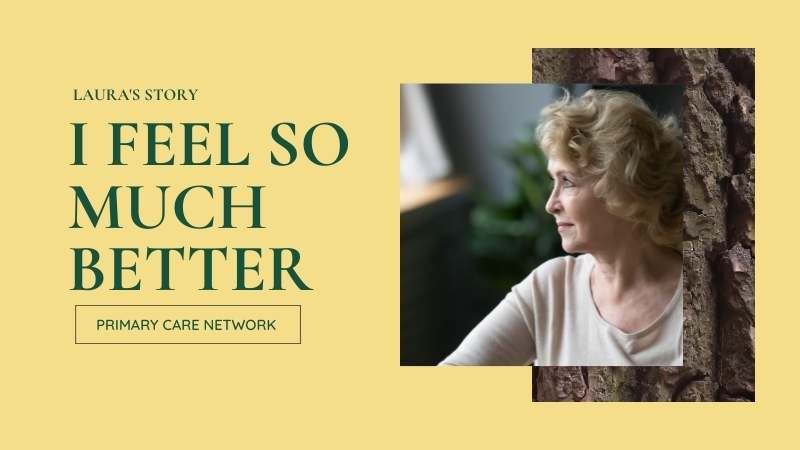 Health issues surfaced in the summer of 2020 for Laura. She had chest pain often and ended up in emergency a few times. She did have a small cardiac event in July. Her blood sugars were very high and all over the map during this time. Her blood pressure was also way too high.  She knew her weight was an issue to her health.  She had been diagnosed with Type 2 Diabetes a few years before this but had not tested her sugars for most of that time. All in all, this was a scary time for her.
Her doctor sent a referral to the Family Nurse in the clinic. He helped her to change her medication to less but more focused to her present condition. She found the nurse very positive, encouraging and available to meet her needs. Talking to the nurse regularly kept her accountable. She now enjoys smaller portions or healthier foods. Although it took some extra encouragement from the nurse, she now exercises on her treadmill regularly and is actually enjoying it. She no longer feels winded when she walks. She has lost 34 pounds; her blood pressure and blood sugars are both the normal range.  Laura says she used to feel like she could just drop but now actually feels energetic and less irritable. The other positive benefit of living healthier is that her self-esteem is way up! Laura still has weight to lose but feeling so much better is great motivation to continue this healthy journey.
To learn more about the RDPCN programs, visit www.reddeerpcn.com
Grant's story: Amazing Improvement with Hard Work & Support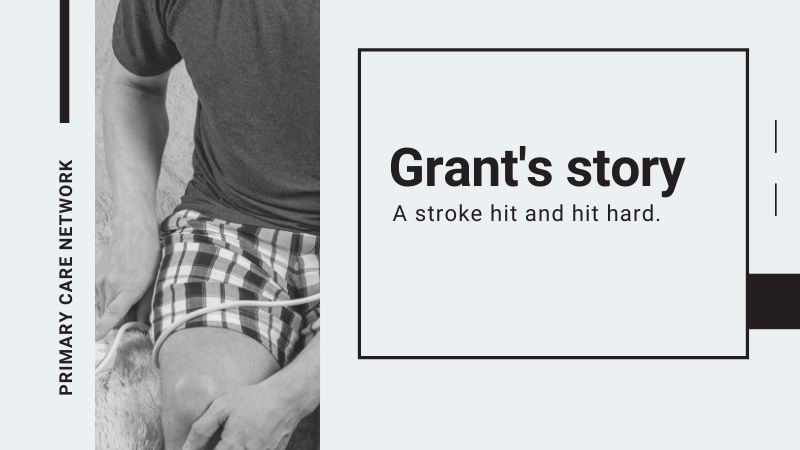 Grant was in his mid-fifties – maybe a bit overweight but with no other cardiovascular risk factors. However, a stroke hit and hit hard. His right side was very compromised, he had little use of his hands, he was unable to walk or lift his right arm. He was hospitalized in Red Deer for 4 months and then went to the Centennial Centre in Ponoka for rehab for 6 months. His doctor had told him that he would be bound to a wheelchair for the rest of his life and would never walk again or be able to recover from this stroke. This made Grant angry as he didn't want this prognosis.
Since that time, he has put a lot of work and effort into getting better. The physios and rehab team helped him make progress, but he kept asking them how he could get more training. They were able to refer him to Recreation Therapy at RDPCN. His therapist arranged to work with him at the Gary W Harris Canada Games Centre three times per week. He is doing a lot better now. He can walk with a cane and he can lift 30 pounds on the machines at the gym. He can now clap hands. He has gained strength and control, his gait has improved along with his endurance, and he has an increased range of motion and strength in his upper extremities. He can now do many more tasks of daily living such as carry groceries, cook and barbeque.
Grant states that his doctor can't believe his progress. Other people he knows have said very similar things. Working with the Rec Therapist has been very encouraging and supportive. The Rec Therapist has really helped me to stay motivated. Having a plan for myself also helps the attendants at the Gary Harris Centre to work with me to move forward. I have highly recommended this program to others I know who have had a stroke.
My work is not done but I am proud of the progress I have made and thankful for everything I can do for myself.
To learn more about the RDPCN programs, visit www.reddeerpcn.com