With our economy becalmed, Good Ship Canada needs a new captain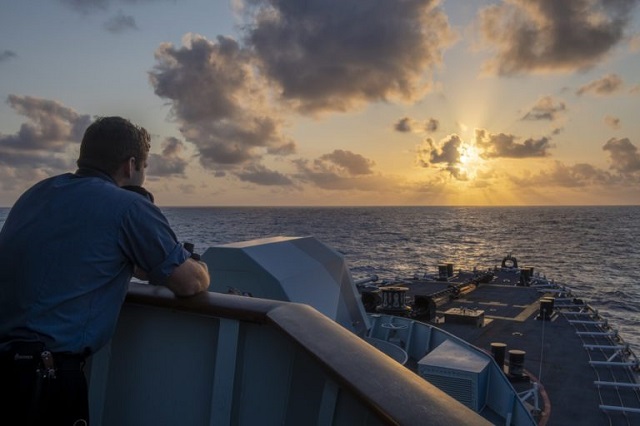 Output has been stagnant for five years now. Canada is 'as idle as a painted ship upon a painted ocean'
One of my favourite poems is Samuel Coleridge's "The Rime of the Ancient Mariner." It describes a ship driven by storms towards the South Pole. An albatross saves the ship and crew but the Ancient Mariner kills it, an act of cruelty for which he is later punished, including by having to repeat the story to strangers for the rest of his life.
It is the verse "Day after day, day after day,/ We stuck, nor breath nor motion;/ As idle as a painted ship/ Upon a painted ocean" that became one of my favourites. It comes back to me periodically when life seems stalled.
Which is the case with Canada these days. Our economy is at a standstill. Interest rates are up and inflation, though trending down, remains stubbornly high. Real GDP growth these past four quarters (August 2022 to August 2023) was a feeble 0.9 per cent. Any growth we do have is from a policy-driven population expansion of close to three per cent. But per capita GDP actually fell 2.1 per cent over that period, which means Canadians are poorer today than they were a year ago.
And it's not just this year. Canada has been a "painted ship on a painted ocean" for some time. From January 2018 to June of this year, our GDP per capita was flat, according to OECD data released this week. Add in July and August and Canada's per capita real GDP has declined slightly — from $52,300 in January 2018 to $51,900 in August (in 2012 dollars).
With the pandemic and surging inflation after 2020, you might think other countries' economies are also becalmed. But they aren't. U.S. per capita real GDP is up 2.4 per cent over the past year and up 9.3 per cent since January 2018, from US$61,500 to US$67,200 (again in 2012 dollars). At today's exchange rate, Canada's per capita GDP is now just 56 per cent of America's — ouch!
Nor is it just the U.S. we're slipping behind. Compared to our own slight decline in real per capita GDP since 2018, the OECD average is up 5.6 per cent, though there's considerable variation across countries. For example, resource-rich Australia's real per capita GDP was up only 4.8 per cent — which was still better than here — but superstar Ireland's was up fully 31.0 per cent.
Let's face it: Sir Wilfrid Laurier's famous 1904 prediction that "For the next 100 years, Canada shall be the star towards which all men who love progress and freedom shall come" seems hollow these days. It is not that we don't have the potential to shine; it's that we so often fail to. We do still attract immigrants, but they often leave — as much as 20 per cent of a cohort over 25 years according to the Conference Board. And if salaries here keep falling behind those in the U.S., will we still be able to attract the best and brightest?
Canada has always been a trading nation but exports as a share of GDP have been relatively flat this past decade. The oil and gas sector has been our most important source of export earnings, surpassing even motor vehicles and parts, but since 2015 the Trudeau government has actively discouraged its growth.
We have had our share of innovations over the years but R&D spending has slipped back to the same share of GDP as it was in 1998. It seems the only way for Canada to develop new things is to subsidize them to the hilt with multi-billion grants like the ones given this past year to three different battery manufacturers.
Our health-care system is a shambles, with long waiting lines and not enough doctors and health professionals. One index ranks Canada's health system as only 32nd best among 166 countries (with Singapore, Japan, South Korea, Taiwan and Israel ranking highest). We know what the problems are, but we seemingly don't have the will to fix them.
Our tax system is a mess, with high rates and far too many ineffective incentives. Canada now has one of the highest top personal income tax rates in the world but applies it at much lower incomes than elsewhere, beginning at only twice the average wage. One important driver of U.S. growth was the Tax Cuts and Jobs Act of 2017, which bolstered investment by 20 per cent, as shown in important research released last month.
We are a free rider in defence and security spending, at only 1.29 per cent of GDP, well below the minimum two per cent needed to fulfil our NATO obligations. Our financial contribution to modernize NORAD is lacking despite the growing importance of the Arctic to Russia and China. We have contributed little in the way of advanced weaponry or tanks to our allies in Eastern Europe or the Middle East. Europe is desperate for natural gas but instead of buying it from us it is having to import it from Qatar.
While regional tensions have always been a major part of Canadian history, we seem to have lost all sight of nation-building. National infrastructure projects are absent. Provincial trade barriers undermine internal growth but are hard to remove. Alberta, angry with a federal government intent on shackling its energy industry, is ready to pull out of the national social security system. Quebec is drastically hiking tuition fees on students from the rest of Canada who attend its anglophone universities.
To fulfill its remarkable potential, this country cannot remain a painted ship upon a painted ocean. Someone needs to move the ship forward.
Carbon tax, not carve out, Trudeau's real failure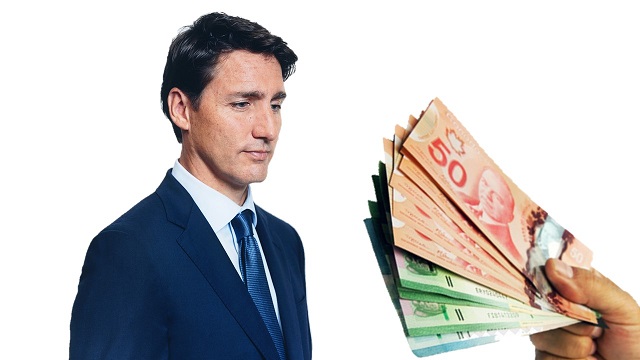 Author: Franco Terrazzano
Prime Minister Justin Trudeau stepped in it when he removed the carbon tax from furnace oil, while leaving 97 per cent of Canadians out in the cold.
Even in Atlantic Canada, where Trudeau tried to buy off MPs with the carve out, 77 per cent of people in the region support carbon tax relief for everyone.
But Trudeau's mistake wasn't providing relief. The real lesson here is Trudeau never won the hearts and minds of Canadians. And he lost credibility early on.
Months before the 2019 election, the former environment minister said the government had "no intention" of raising the carbon tax beyond 11 cents per litre of gas.
After the election, Trudeau announced he would keep cranking up his carbon tax until it reached 37 cents per litre.
Trudeau and his ministers repeat the myth that eight-out-of-ten families get more money in rebates than they pay in carbon taxes.
Their favourite talking point limps on despite the obvious reality that a government can't raise taxes, skim money off the top to pay for hundreds of administration bureaucrats and still make everyone better off.
In fact, the carbon tax will cost the average family up to $710 more than they get back in rebates this year, according to the Parliamentary Budget Officer.
The government said carbon taxes reduce emissions.
But even in British Columbia, which had the first and (for years) costliest carbon tax, emissions rose. B.C. imposed its carbon tax in 2008. B.C.'s emissions have increased between 2007 and 2019 – the last year before the pandemic brought economic activity to a screeching halt.
And even if the carbon tax cut emissions at home, "Canada's own emissions are not large enough to materially impact climate change," as the PBO explains.
Making it more expensive to live in Canada won't reduce emissions in China, Russia, India or the United States. And this leads to Trudeau's diplomatic failure.
At the United Nations, the Trudeau government launched the Global Carbon Pricing Challenge to get more countries to impose carbon taxes.
"The impact and effectiveness of carbon pricing increases as more countries adopt pricing solutions," the Trudeau government acknowledged.
The world's largest economy, the United States, rejects carbon taxes.
President Joe Biden, a Democrat, hasn't imposed a carbon tax. Good luck convincing a Republican president to impose one.
The U.S. is the rule, not the exception.
About three-quarters of countries don't have a national carbon tax, according to the World Bank's Carbon Pricing Dashboard.
And while Trudeau raised taxes, peers like the United Kingdom, Sweden, Australia, South Korea, the Netherlands, Germany, Norway, Ireland, India, Israel, Italy, New Zealand and Portugal, among others, cut fuel taxes.
If Canada's carbon tax is essential for the environment, shouldn't all taxpayers pay the same rate?
A driver in Alberta pays a carbon tax of 14 cent per litre of gas. In Quebec, the carbon tax is about 12 cents. By 2030, that gap will grow to more than 14 cents per litre.
Quebec's special deal proves Trudeau's carbon tax is about politics, not the environment.
When crafting the carbon tax, the government never truly asked the people what they thought. Everyone wants a better environment. You won't find opposition to that.
But did anyone ask Canadians if they support a carbon tax even if it means average families will lose hundreds of dollars every year? Did anyone ask Canadians if they support a carbon tax even though most countries don't?
Trudeau is displaying rank regional favouritism. But his real mistake wasn't the carve out that favoured Atlantic Canada. It's that he never won the hearts and minds of the people and failed to acknowledge carbon taxes cause real pain.
Budget update proves Trudeau isn't serious about federal finances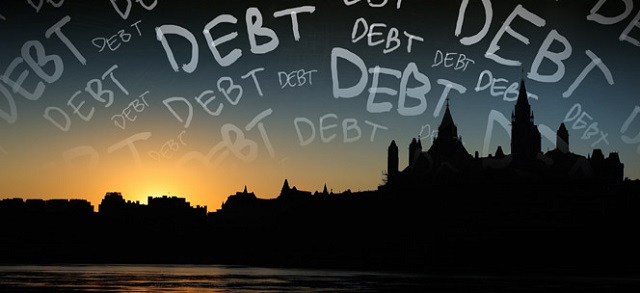 Author: Franco Terrazzano
"when you pay the GST on a hockey stick, a tank of gas or bar of soap, every penny will go to interest charges on the federal debt. In fact, interest charges will surpass federal health-care transfers next year"
Taxpayers should brace for impact based on the finance minister's latest projections.
Interest charges on the federal debt will go from $47 billion this year to $61 billion in 2028-29, according to the budget update.
But what does $61 billion mean to you?
Sixty-one billion is the same amount the government plans to collect with the GST in 2028-29.
So, in a few short years, when you pay the GST on a hockey stick, a tank of gas or bar of soap, every penny will go to interest charges on the federal debt.
In fact, interest charges will surpass federal health-care transfers next year.
Let the shock sink in just a little deeper: what could we do if it weren't for the federal debt?
We could virtually double federal health spending.
Or we could completely eliminate the GST in a couple years.
Somehow the government is communicating these perplexing projections with considerable calmness.
Finance Minister Chrystia Freeland claims "the foundation of our Fall Economic Statement is our responsible fiscal plan."
But last year the government spent $474 billion. And this year the feds plan on spending $489 billion. By 2029, the government will be spending $595 billion a year.
Pro-tip for Freeland: when you spend billions of dollars more every year, you're saving money wrong.
And all that spending comes on top of an already ballooned base line. Even before the pandemic, the Trudeau government was spending all-time highs. And that's after accounting for inflation and population differences.
Last year's $35-billion deficit will increase to $40 billion this year. The feds have no plan to balance the budget. And that's pushing up interest charges.
Again, brace yourself, because in 2028, federal debt interest charges will cost taxpayers $61 billion. For context, pre-pandemic interest charges were around $20 billion a year.
Meanwhile, if you're hoping for meaningful tax relief from this government, you shouldn't hold your breath.
"I absolutely understand that after three difficult years – with a global pandemic, global inflation, and global interest rate hikes – Canadians are worn out, frustrated, and feeling the squeeze," Freeland said. "What Canadians deserve today is for us to address the very real pain that so many are feeling."
The easiest and simplest way for Freeland to help Canadians is to stop taking so much money from taxpayers' wallets in the first place.
But Freeland and Prime Minister Justin Trudeau aren't even willing to provide the simplest forms of tax relief like ending the sales tax-on-tax at the gas pumps. The GST on the carbon tax alone will cost taxpayers $429 million this year.
The government isn't willing to end the anti-democratic escalator that increases alcohol taxes every year without a single vote in Parliament. Next year's hike will cost taxpayers about $100 million.
The government isn't even willing to extend the same relief to all Canadians that it gave Atlantic Canadian families and remove the carbon tax from everyone's home heating bills. The carbon tax on natural gas will cost the average family $300 this year.
The budget update is an admission that the government has a spending problem, but it still isn't serious about managing our finances or providing real tax relief.
The solution for Trudeau and Freeland should be simple: put down the credit card and pick up some scissors.
This column was originally published in the Toronto Sun on Nov. 24, 2023.