Feds spend $1.5 million on hotel rooms during UN summit in Montreal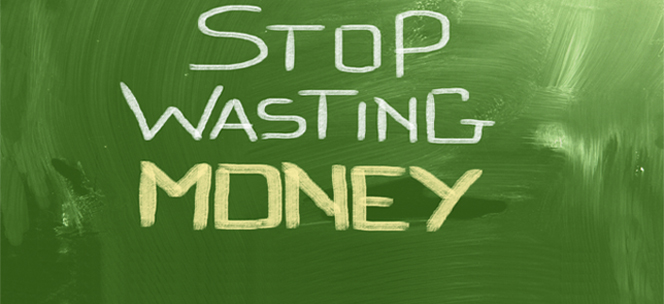 Author: Ryan Thorpe
Taxpayers picked up the $1.5-million tab for 400 people to attend a two-week United Nations summit in Montreal last December.
That's according to government records released in response to an order paper question from Conservative MP Eric Melillo (Kenora), and additional information confirmed by the Canadian Taxpayers Federation.
The $1.5 million was spent on hotel rooms for the "approximately" 400-person delegation Canada sent to the UN Biodiversity Conference in Montreal on Dec. 7-19, 2022, also known as COP15.
"Did the feds really need to send 400 people to Montreal for a conference?" said Franco Terrazzano, CTF Federal Director. "Canadians pay an obscene amount of money when our politicians and bureaucrats travel abroad, and now we learn we also pay an arm and a leg when we host a conference at home."
Environment and Climate Change Canada confirmed total spending on hotel rooms was even higher than $1.5 million, but said it lacks the resources to tally up the full bill.
"There were also other costs for hotel rooms that were booked directly by travellers and reimbursed by ECCC," the agency wrote. "It would require a significant amount of time and effort to locate and analyze the supporting documentation of each travel request and manually extract the requested information."
The rooms were booked at two downtown hotels, Le Westin Montreal and the Intercontinental Montreal, costing taxpayers $1,539,052.
"It seems like all you have to do to get a taxpayer-funded hotel room is show up," Terrazzano said. "At a time when so many taxpayers are struggling to make ends meet, it's outrageous the government is spending so much money at a conference in our own backyard."
This isn't the first time lavish spending by Canadian politicians and bureaucrats during a UN climate conference has raised eyebrows.
In 2021, Canada sent the largest delegation of all G7 countries to the COP26 Conference on Climate Change in Glasgow, Scotland. At least $1 million in taxpayer funds went towards the trip, although full costs were not released by the government.
Finance Minister Chrystia Freeland and three support staff managed to book hotels in the wrong city – 86 kilometres away, in Edinburgh. As a result, they billed taxpayers thousands of dollars to hire a luxury chauffeur service to shuttle them between the two cities.
"It's clear politicians and bureaucrats love spending other people's money going to conferences in fun cities, but what value are taxpayers getting from all this spending?" Terrazzano said. "The feds are more than $1 trillion in debt and Canadians can't afford higher taxes, so reining in their conference budgets should be a no brainer."
What's Happening Downtown: Holiday Edition!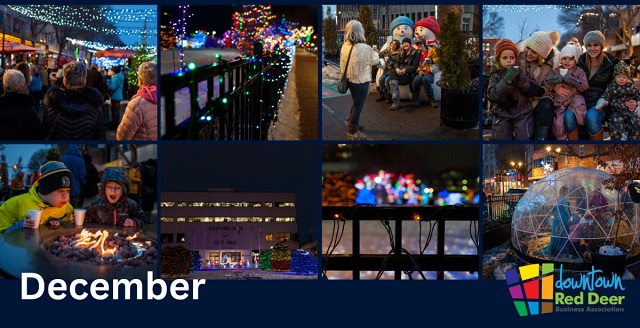 Hey Red Deer!

Embrace the festive spirit downtown this holiday season! Immerse yourself in the dazzling brilliance of the city hall lights, delight in family-friendly events, and complete your holiday shopping at the heart of the city this December. Explore a myriad of activities and events designed to make your holidays truly magical. Read on for detailed information about the incredible lineup of festive events awaiting you this season!
Frost Street Patio Party
December 8th @ 4:00 pm – 7:00 pm
Join the DBA and Spandy Andy on the Ross Street Patio for some frosty fun! Check out the children's entertainer's activity booths and sip hot chocolate under the festive downtown lights. Bring the whole family together for an unforgettable outdoor celebration. Whether you're grooving to the DJ or simply basking in the warm glow of the fire tables, the Ross Street Patio is the place to be for an evening of free family fun. Visit https://downtownreddeer.com/north-pole-stroll/ for more information.
Santa Bus

Dec 8, 9, 15, 16 @ 5pm – 8pm

Santa is back on the bus! Merrily cruising down the streets of Red Deer, you can follow Santa Claus on the My Bus App for his arrival time in your neighbourhood.
Christmas Pickle
November 15 – December 15th
A pickle used as a Christmas decoration may seem odd at first, but it's an old tradition. When decorating the tree, the pickle is hung last, hidden among the branches. The first person to find the Christmas Pickle on Christmas morning receives a special blessing for the year and an extra gift! As part of North Pole Stroll, many Downtown Red Deer businesses place pickles in their stores. Customers lucky enough to spot them are eligible to win a prize from that business, such as a discount or raffle entries. Please click here for more information.
Mary Liv at the Velvet Olive Lounge

Dec. 20th | Doors 5pm | Show 7:30pm

Check out the talented multi-instrumentalist and songwriter Olivia Morelli, an emerging artist from Saskatoon, Sk.

Ticket price is $10 + 2.50 SC

The Velvet Olive Lounge hosts LIVE music 4 days a week. Check out the full December line up here.
Afro-Caribbean Cultural Cafes

& Storytelling

December 13th, 2023 @ 6PM

Discover a celebration of diverse cultures with tantalizing ethnic cuisine and captivating storytelling at the Flex (4919 49 ST). Join us alongside your family, friends, and colleagues for an enriching experience.

Free and open to the public!

Contact: 403-550-4067

Click here for more information or register at www.accoca.ca.

Supported by the African Caribbean Centre of Central Alberta and the City of Red Deer.
Window Scavenger Hunt
November 16th- December 16th
Many downtown Red Deer businesses decorate their windows for the holiday season. The Downtown Business Association has created a self-guided tour in the form of a scavenger hunt so you can see them all! Get a copy of the scavenger hunt at downtownreddeer.com for your chance to win a 300$ prize package. Email your completed copy to [email protected] with your name and contact info. The winner will be announced on December 16th.
Twinkle Tour & Late Night Shopping
December 15th @ 4:00 pm – 7:00 pm
For one night many Downtown businesses remain open late to help Red Deerians with their holiday shopping and to encourage the support of local businesses. From 4-7PM, downtown visitors are invited to grab a free hot chocolate and a copy of the holiday scavenger hunt on the Ross Street Patio. Check out the beautiful window displays and City Hall lights and pick up some Reindeer Food & Snowman Soup on your way to your favourite shops.
Visit https://downtownreddeer.com/north-pole-stroll/ for more information.
| | |
| --- | --- |
| | Red Deer Arts Council and the City of Red Deer have partnered on a writing contest to keep our imaginations warm this winter. We invite Red Deer youth, teens and adults to create a short poem or story (fiction or creative non-fiction) with a maximum length of 500 words about winter and/or the holiday season in Red Deer. All submissions can be sent to the Red Deer Arts Council at submissions@reddeerartscouncil.ca for a chance to win exciting prizes. |
Amanda Gould

Executive Director

Follow Us on Social Media
Carbon tax, not carve out, Trudeau's real failure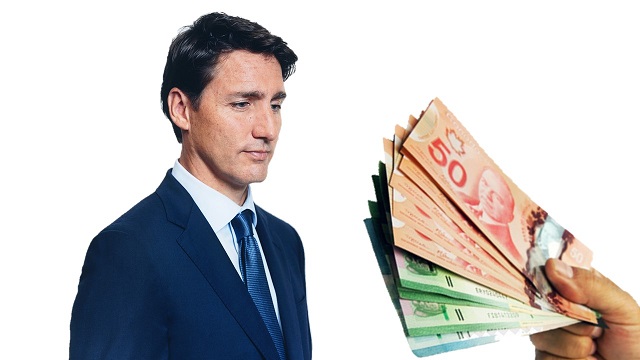 Author: Franco Terrazzano
Prime Minister Justin Trudeau stepped in it when he removed the carbon tax from furnace oil, while leaving 97 per cent of Canadians out in the cold.
Even in Atlantic Canada, where Trudeau tried to buy off MPs with the carve out, 77 per cent of people in the region support carbon tax relief for everyone.
But Trudeau's mistake wasn't providing relief. The real lesson here is Trudeau never won the hearts and minds of Canadians. And he lost credibility early on.
Months before the 2019 election, the former environment minister said the government had "no intention" of raising the carbon tax beyond 11 cents per litre of gas.
After the election, Trudeau announced he would keep cranking up his carbon tax until it reached 37 cents per litre.
Trudeau and his ministers repeat the myth that eight-out-of-ten families get more money in rebates than they pay in carbon taxes.
Their favourite talking point limps on despite the obvious reality that a government can't raise taxes, skim money off the top to pay for hundreds of administration bureaucrats and still make everyone better off.
In fact, the carbon tax will cost the average family up to $710 more than they get back in rebates this year, according to the Parliamentary Budget Officer.
The government said carbon taxes reduce emissions.
But even in British Columbia, which had the first and (for years) costliest carbon tax, emissions rose. B.C. imposed its carbon tax in 2008. B.C.'s emissions have increased between 2007 and 2019 – the last year before the pandemic brought economic activity to a screeching halt.
And even if the carbon tax cut emissions at home, "Canada's own emissions are not large enough to materially impact climate change," as the PBO explains.
Making it more expensive to live in Canada won't reduce emissions in China, Russia, India or the United States. And this leads to Trudeau's diplomatic failure.
At the United Nations, the Trudeau government launched the Global Carbon Pricing Challenge to get more countries to impose carbon taxes.
"The impact and effectiveness of carbon pricing increases as more countries adopt pricing solutions," the Trudeau government acknowledged.
The world's largest economy, the United States, rejects carbon taxes.
President Joe Biden, a Democrat, hasn't imposed a carbon tax. Good luck convincing a Republican president to impose one.
The U.S. is the rule, not the exception.
About three-quarters of countries don't have a national carbon tax, according to the World Bank's Carbon Pricing Dashboard.
And while Trudeau raised taxes, peers like the United Kingdom, Sweden, Australia, South Korea, the Netherlands, Germany, Norway, Ireland, India, Israel, Italy, New Zealand and Portugal, among others, cut fuel taxes.
If Canada's carbon tax is essential for the environment, shouldn't all taxpayers pay the same rate?
A driver in Alberta pays a carbon tax of 14 cent per litre of gas. In Quebec, the carbon tax is about 12 cents. By 2030, that gap will grow to more than 14 cents per litre.
Quebec's special deal proves Trudeau's carbon tax is about politics, not the environment.
When crafting the carbon tax, the government never truly asked the people what they thought. Everyone wants a better environment. You won't find opposition to that.
But did anyone ask Canadians if they support a carbon tax even if it means average families will lose hundreds of dollars every year? Did anyone ask Canadians if they support a carbon tax even though most countries don't?
Trudeau is displaying rank regional favouritism. But his real mistake wasn't the carve out that favoured Atlantic Canada. It's that he never won the hearts and minds of the people and failed to acknowledge carbon taxes cause real pain.