Why Do Friends of Freedom Dread the World Economic Forum?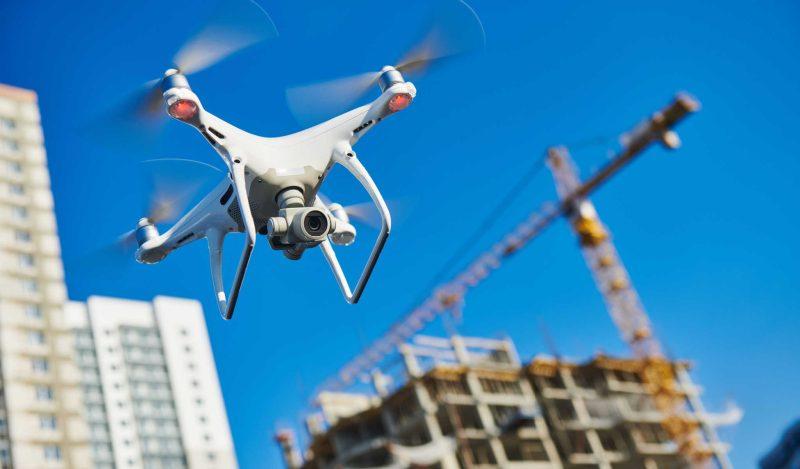 BY
JAMES BOVARD
Last week, Elon Musk appointed Linda Yaccarino as the new CEO of Twitter. She has excellent political connections. In 2021, she partnered with the Biden administration to create a Covid-19 vaccination campaign. Free speech activists howled over Yaccarino's appointment as Twitter boss because she is an Executive Chair with the World Economic Forum (WEF). Here's the story on WEF, sparked by their most recent annual meeting.
The January meeting of the World Economic Forum (WEF) in Davos, Switzerland, should have set off alarms among freedom lovers around the globe. The annual confab of billionaires, political weasels, and deranged activists laid out plans to further repress humanity. But at least the gathering provided plenty of comic relief for people who enjoy elite buffoonery.
Self-worship is obligatory in Davos. John Kerry, Biden's Special Presidential Envoy for Climate, hailed his fellow attendees as "extraterrestrial" for their devotion to saving the earth. Greenpeace complained that "the rich and powerful flock to Davos in ultra-polluting, socially inequitable private jets to discuss climate and inequality behind closed doors." Being a climate change activist is "the privilege of rich and elite folks" who want to force people to use unreliable and ineffective wind and solar for energy, according to Daniel Turner of Power the Future.
People around the globe are still recovering from the last time WEF stampeded policymakers. "WEF was hugely influential, championing every form of COVID control from lockdowns to vaccine mandates. The WEF cares nothing for normal people living real lives. They are forging a Faucian nightmare," warned Jeffrey Tucker, president of Brownstone Institute. China had one of the most brutal and dishonest COVID lockdowns in the world (aside from perhaps fabricating the COVID virus in one of its own laboratories). But WEF founder Klaus Schwab touted China's COVID crackdown as a "role model" and "a very attractive model for quite a number of countries."
WEF is whooping up the "Great Reset" — "building back better" so that economies can emerge greener and fairer out of the pandemic. The Great Reset presumes that practically every nation has benevolent dictators waiting to take the reins over people's lives. American entrepreneur Vivek Ramaswamy wrote, "The Great Reset calls for dissolving the boundaries between the public & private sectors; between nations; between the online & offline worlds, and the will of individual citizens be damned." Billionaire Elon Musk, who was not invited, scoffed, "WEF is increasingly becoming an unelected world government that the people never asked for and don't want." Musk ridiculed the WEF's "Master the Future" slogan: "Are they trying to be the boss of Earth!?"
Sounds good to WEF attendees.
Freedom of speech is the greatest barrier to inflicting the Great Reset. Law professor Jonathan Turley observed, "Davos has long been the Legion of Doom for free speech." Accordingly, the biggest peril the self-proclaimed "Global Shapers" are targeting is "The Clear and Present Danger of Disinformation."
The WEF searched long and hard to find an eminent disinformation panel host to incarnate Davos values. They selected Brian Stelter, a former anchor who was too squirrely even for CNN. After CNN ejected Stelter, he was snapped up by the Harvard Kennedy School of Government to be their Media and Democracy Fellow.
The star of the panel was New York Times publisher A.G. Sulzberger, who proclaimed that disinformation is the "most existential" of every other major challenge that we are grappling with as a society." Like most of the windy speakers in Switzerland, Sulzberger tormented the audience from the high ground:
Disinformation and in the broader set of misinformation, conspiracy, propaganda, clickbait, you know, the broader mix of bad information that's corrupting the information ecosystem, what it attacks is trust. And once you see trust decline, what you then see is a society start to fracture, and so you see people fracture along tribal lines and, you know, that immediately undermines pluralism.
Sulzberger boasted, "When we make mistakes, we acknowledge them in public and we correct them." Except for RussiaGate, its 1619 Project fairy tale, the January 6 Capitol clash, and a few dozen other howlers. The New York Times effectively refused to cover the Hunter Biden laptop story before the 2020 election, giving an unearned boost to Democratic candidate Joe Biden.
Sulzberger talked about the decline of trust as if it were the result of a leaking underground storage tank tainting the "information ecosystem." But it was the media that poisoned the well upon which they depend. A 2021 survey by the Reuters Institute reported that only 29 percent of Americans trusted the news media — the lowest rating of any of the 46 nations surveyed. A Gallup poll revealed that "86 percent of Americans believed the media was politically biased." Practically the only folks who don't recognize the bias are the people who share the media's slant.
Serendipitously, the WEF also had a panel on "Disrupting Distrust." The panel opened with a report grimly revealing that trust in government has declined in nations across the world. Maybe the profound, pointless disruptions from the COVID lockdowns that ravaged many countries were part of the blame? That panel was hosted by New York Times opinion editor Kathleen Kingsbury. Her paper recently ran an opinion piece which claimed that there had been "no lockdowns" for COVID in this country. All of the closed schools and shuttered small businesses were an optical illusion, apparently.
The Davos pro-censorship fervor was epitomized by panelist Věra Jourová, European Commission vice president. She declared that the United States "will have soon" laws prohibiting "illegal hate speech," like Europe has. Jourová previously urged expanding hate crime laws to ban "sexual exploitation of women." Would possession of a 1957 Playboy centerfold be sufficient for a criminal conviction? Nude beaches are common in Europe. Would the European Commission backstop online prohibitions by deploying commissars on every beach to make sure no male had improper thoughts about the birthday suits he saw?
Hate-speech laws are a Pandora's box because the speech politicians hate the most is criticism of government. And some knuckleheads on Capitol Hill believe that the United States already has hate-speech laws. Sen. Ben Cardin (D-Md.) recently declared, "If you espouse hate, if you espouse violence, you're not protected under the First Amendment. I think we can be more aggressive in the way that we handle that type of use of the internet." What's next — a federal Cordiality Czar with the prerogative to purify every tweet?
Disinformation panelist Rep. Seth Moulton (D-Mass.) blamed "misinformation" for not being able to "get people to take a COVID vaccine." But the false claims by Biden and top officials that vaxxes prevent infection and transmission weren't misinformation — they were just typos.
Davos attendees ignored the stunning disclosures of US government censorship that occurred shortly before their private jets arrived in Switzerland. The #Twitterfiles recently revealed that federal officials pressured Twitter to suppress 250,000 Twitter users (including journalists). But according to WEF scoring, that wasn't an outrage — instead, it was a tiny down payment for a Higher Truth. WEF ignored that the FBI was already suppressing free speech the same way that WEF panelists championed.
As journalist Matt Taibbi revealed, "As the election approached in 2020, the FBI overwhelmed Twitter with requests, sending spreadsheets with hundreds of accounts" to target and suppress. The official browbeating continued until very recently. In an internal email from November 5, 2022, the FBI's National Election Command Post sent the FBI San Francisco field office (which dealt directly with Twitter) "a long list of accounts that 'may warrant additional action'" — that is, suppression.
The FBI pressured Twitter to torpedo parody accounts that only idiots or federal agents would not recognize as humor. Taibbi wrote, "The master-canine quality of the FBI's relationship to Twitter comes through in this November 2022 email, in which 'FBI San Francisco is notifying you' it wants action on four accounts."
The WEF is calling for a "Global Framework To Regulate Harm Online" — that is, worldwide censorship. One of the WEF's favorite stars — a certified WEF Young Global Leader — was unable to attend because she was having a meltdown that ended with her resignation. New Zealand Prime Minister Jacinda Ardern became a progressive hero for making ever screechier demands for world censorship, comparing free speech to "weapons of war." She told the United Nations last September: "We have the means; we just need the collective will" to suppress ideas that officialdom disapproves. Journalist Glenn Greenwald derided Ardern's pitch as "the face of authoritarianism … and the mindset of tyrants everywhere." But Ardern was there in spirit even if she was overwhelmed at home.
The WEF offers one of the best illustrations of how denunciations of "disinformation" are self-serving shams. In 2016, WEF put out a video with eight predictions for life in 2030. The highlight of the film was a vapid Millennial guy pictured alongside the slogan: "You will own nothing and be happy." The slogan was inspired by an essay the WEF published from Danish Member of Parliament Ida Auken: "Welcome to 2030: I own nothing, have no privacy and life has never been better." But the anti–private property bias is no WEF aberration. Last July, the WEF proposed slashing ownership of private vehicles around the globe. And then there was the WEF pitch to save the planet by having people eat insects instead of red meat. (The chairman of German manufacturer Siemens achieved heroic status at Davos by calling for a billion people to stop eating meat to save the planet.)
But according to WEF managing director Adrian Monck, the WEF has been the victim of a horrible conspiracy theory sparked by the "own nothing" phrase. Monck absolved WEF because the phrase in the video came from "an essay series intended to spark debate about socio-economic developments." Monck claimed the phrase "started life as a screenshot, culled from the Internet by an anonymous anti-semitic account on the image board 4chan." Bigots or zealots on 4chan howled in protest about that phrase. But as Elon Musk quipped, "Would be great if someone could compile a game contest of who said the craziest stuff between 4chan and WEF! My money is on the latter."
At least the WEF has not (yet) proposed mandatory injections to compel propertyless underlinings to be happy. Or maybe the WEF would just recommend covertly adding drugs to the water supply.
Major media outlets were either participants or cosponsors of the WEF. Former New York Times editor-in-chief Jill Abramson slammed the Times for being part of the Davos "corrupt circle-jerk." While the event was portrayed as a chance for sharing ideas, it was instead little more than a chance to hobnob with fellow elitists. Author Walter Kirn noted that there is almost no disagreement among WEF attendees: "The largest matters on earth are at stake (supposedly) yet the conferees don't argue. They don't debate. All points seem smugly settled. It's an ego orgy." The hypocrisy was beyond hip-deep. Journalist Michael Shellenberger noted, "WEF doesn't engage in even the minimal amount of transparency through public disclosure that it constantly preaches to corporations and philanthropies."
What could possibly go wrong from turning common people around the world into serfs of their elitist overlords? According to WEF, individual freedom is a luxury that citizens — or at least their rulers — can no longer afford. But the benevolence of dictators is almost always an illusion created by their fawning supporters. And this year's WEF gathering proved again that there will never be a shortage of media and intellectual bootlickers for tyranny.
A version of this article was originally published in the April 2023 edition of Future of Freedom.
My Official Apology to the New York Post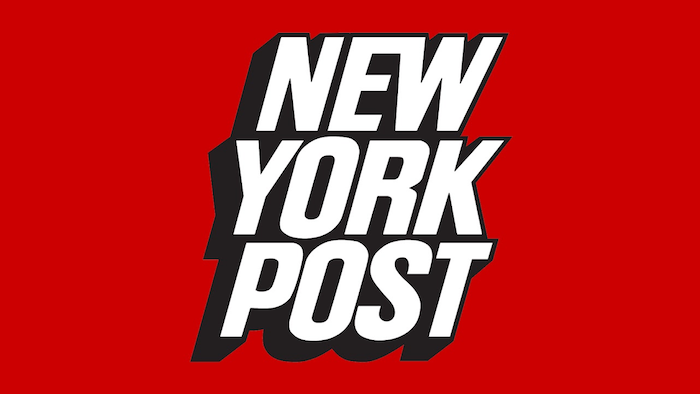 From the Brownstone Institute
BY
YASMINA PALUMBO
There is an art to meaningful apologies. A sweet spot. Wait too long and they become pointless.
Ideally, they should also be accompanied with some kind of atonement as well.
I, along with many New Yorkers, have been waiting for apologies that don't appear to be coming. But as I've been waiting in the interminable void, it's occurred to me that I might owe some apologies myself. So here goes
---
An Apology
Years ago, I used to sneer at anyone who read the NY Post. At the café where I worked, I took quiet pleasure in tossing it in the trash whenever someone left it behind on a crumb-covered seat. Had I ever read it? No. But I knew I wasn't the type of person to read the NY Post, and I was proud of that fact.
Then, a few years back, things started to look a little different to me. They started to look wrong, like a wool hat in summer, or a mask on a baby's face. I started to detect lies and impossibilities coming out of the mouths of important people. "Gradually, then suddenly," as the Hemingway quote goes, I saw things in a different light.
I could almost stomach the politicians lying, but when friends began repeating the lies it became too much to bear. Truth seemed to hover just outside of them, leaving them infuriatingly untouched.
It was a little after this time, my awakening of sorts, that I myself became an outcast.
I hadn't set out to become an outcast. I'd reached middle age an average upstanding citizen, fairly respectful of authority. I was a mother who made her children take piano lessons for god's sake!
But one morning, late in the summer of 2021, I woke up to find I no longer had civil rights. And things took a turn. I still marvel at how it all unfolded:
Early 2021, I thought I'd survived the worst of covid. I'd made it through a year of hysteria that I presumed would surely fade, maybe even some bashful apologies would follow, like after a long drunken night gone too far.
By then, the miracle vaccine had finally arrived and any American who wanted it could have it. But it so happened that I didn't want it. I'd already gotten covid during lockdown, while selling essentials like coffee and toilet paper from the café I now owned, a café limping along on government funds.
An experimental vaccine for a virus I'd already had just wasn't that appealing to me; why would it be? The decision, quite honestly, made itself. Who knew it would land me in the middle of a nightmare.
I recall the incremental announcements from our mayor at the time, a tall goofy man people likened to Big Bird. The first announcement came on the morning of August 16th, 2021;
My kind was no longer allowed to sit down and eat in cafés, he said, though we were allowed to take something in a paper bag to go.
My kind was no longer allowed to enter cultural buildings, he said; art and history were for the good citizens.
We were no longer allowed the privilege of working, or a college education.
We weren't allowed to enter our child's school or to serve the people we served when the vaccine was just a twinkle in Fauci's eye. And society agreed. The "unvaccinated" deserved it. Damn them.
My anger simmered. It turned to rage. All I asked for was common sense. Every day that New York City hummed, I burned. Didn't they see us withering with loss of hope and loss in general?
Didn't they know there were a million of us who said no thanks? A million who didn't have civil rights. A million who were right, as it turned out, about everything.
It seemed they did not, or if they did, they didn't care.
And just when I was about to give up on humanity, out of the haze of covid hysteria came some of the clearest voices to be found in, of all places, the NY Post.
But of course!
I should've recognized Alexander Hamilton's handsome face on the ten-dollar bill as a sign, right there next to the scrolled "We the People." A Founding Father, Hamilton had worked to abolish the slave trade in New York City. I'd forgotten he founded the NY Post too!
While other mainstream news still wilted with ruminations on the invisible threat of long covid, or the latest Fauci whim, the NY Post blazed a trail with its demands for a return to common sense and decency.
There in print it called for an end to all mandates – if baseball players and celebrities didn't need them why did the working class?
In chorus its editorial board called for a reckoning by way of a covid truth-and-reconciliation commission – Amen!
And long before anyone else, it dared to publish the opinions of some of the bravest academics and scientists of our time, the co-authors of the Great Barrington Declaration, Dr. Martin Kulldorff and Dr. Jay Bhattacharya.
So, I'm sorry, NY Post. I judged you by your cover. By your red and black barking headlines. But I was wrong. And for anyone else out there who feels they might owe someone an apology, let me tell you it feels good to settle a debt. I highly recommend it.
The Best Life Lesson for a Teen Is a Job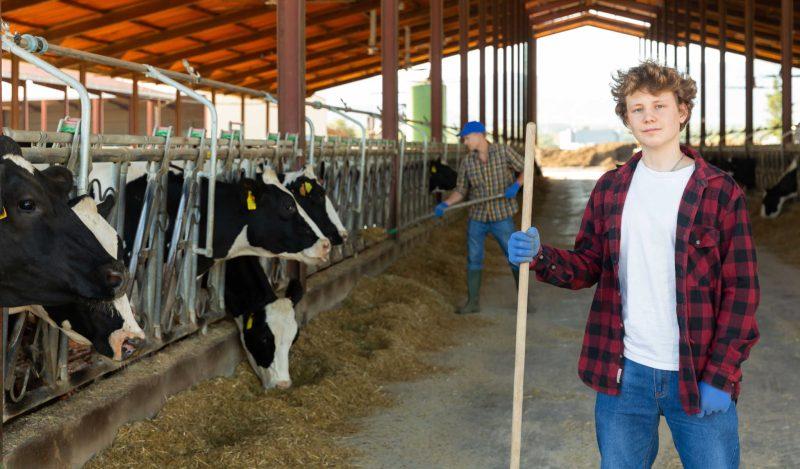 BY
JAMES BOVARD
During the Covid debacle, kids were locked out of school or otherwise condemned to an inferior Zoom education for up to two years. What were the alternatives? Unfortunately, since the New Deal, the federal government has severely restricted teenagers' opportunities for gainful employment. But new evidence proves that keeping kids out of work doesn't keep them out of mental health trouble.
Yet suggesting that kids take a job has become controversial in recent years. It is easy to find expert lists on the dangers of teenage employment. Evolve Treatment Center, a California therapy chain for teenagers, recently listed the possible "cons" of work:
Jobs can add stress to a child's life.
Jobs can expose kids to people and situations they might not be ready for.
A teen working a job might feel like childhood is ending too soon.
But stress is a natural part of life. Dealing with strange characters or ornery bosses can speedily teach kids far more than they learn from a droning public school teacher. And the sooner childhood ends, the sooner young adults can experience independence – one of the great propellants of personal growth.
When I came of age in the 1970s, nothing was more natural than seeking to earn a few bucks after school or during the summer. I was terminally bored in high school and jobs provided one of the few legal stimulants I found in those years.
Thanks to federal labor law, I was effectively banned from non-agricultural work before I turned 16. For two summers, I worked at a peach orchard five days a week, almost ten hours a day, pocketing $1.40 an hour and all the peach fuzz I took home on my neck and arms. Plus, there was no entertainment surcharge for the snakes I encountered in trees while a heavy metal bucket of peaches swung from my neck.
Actually, that gig was good preparation for my journalism career since I was always being cussed by the foreman. He was a retired 20-year Army drill sergeant who was always snarling, always smoking, and always coughing. The foreman never explained how to do a task since he preferred vehemently cussing you afterwards for doing it wrong. "What-da-hell's-wrong-with-you-Red?" quickly became his standard refrain.
No one who worked in that orchard was ever voted "Most Likely to Succeed." But one co-worker provided me with a lifetime of philosophical inspiration, more or less. Albert, a lean 35-year-old who always greased his black hair straight back, had survived plenty of whiskey-induced crashes on life's roller coaster.
Back in those days, young folks were browbeaten to think positively about institutions that domineered their lives (such as military conscription). Albert was a novelty in my experience: a good-natured person who perpetually scoffed. Albert's reaction to almost everything in life consisted of two phrases: "That really burns my ass!" or "No Shit!"
After I turned 16, I worked one summer with the Virginia Highway Department. As a flag man, I held up traffic while highway employees idled away the hours. On hot days in the back part of the county, drivers sometimes tossed me a cold beer as they passed by. Nowadays, such acts of mercy might spark an indictment. The best part of the job was wielding a chainsaw—another experience that came in handy for my future career.
I did "roadkill ride-alongs" with Bud, an amiable, jelly-bellied truck driver who was always chewing the cheapest, nastiest ceegar ever made—Swisher Sweets. The cigars I smoked cost a nickel more than Bud's, but I tried not to put on airs around him.
We were supposed to dig a hole to bury any dead animal along the road. This could take half an hour or longer. Bud's approach was more efficient. We would get our shovels firmly under the animal—wait until no cars were passing by—and then heave the carcass into the bushes. It was important not to let the job crowd the time available for smoking.
I was assigned to a crew that might have been the biggest slackers south of the Potomac and east of the Alleghenies. Working slowly to slipshod standards was their code of honor. Anyone who worked harder was viewed as a nuisance, if not a menace.
The most important thing I learned from that crew was how not to shovel. Any Yuk-a-Puk can grunt and heave material from Spot A to Spot B. It takes practice and savvy to turn a mule-like activity into an art.
To not shovel right, the shovel handle should rest above the belt buckle while one leans slightly forward. It's important not to have both hands in your pockets while leaning, since that could prevent onlookers from recognizing "Work-in-Progress." The key is to appear to be studiously calculating where your next burst of effort will provide maximum returns for the task.
One of this crew's tasks that summer was to build a new road. The assistant crew foreman was indignant: "Why does the state government have us do this? Private businesses could build the road much more efficiently, and cheaper, too." I was puzzled by his comment, but by the end of the summer I heartily agreed. The Highway Department could not competently organize anything more complex than painting stripes in the middle of a road. Even the placement of highway direction signs was routinely botched.
While I easily acclimated to government work lethargy, I was pure hustle on Friday nights unloading trucks full of boxes of old books at a local bindery. That gig paid a flat rate, in cash, that usually worked out to double or triple the Highway Department wage.
The goal with the Highway Department was to conserve energy, while the goal at the book bindery was to conserve time—to finish as quickly as possible and move on to weekend mischief. With government work, time routinely acquired a negative value—something to be killed.
The key thing kids must learn from their first jobs is to produce enough value that someone will voluntarily pay them a wage. I worked plenty of jobs in my teen years – baling hay, cutting lawns, and hustling on construction sites. I knew I'd need to pay my own way in life and those jobs got me in the habit of saving early and often.
But according to today's conventional wisdom, teenagers should not be put at risk in any situation where they might harm themselves. The enemies of teenage employment rarely admit how the government's "fixes" routinely do more harm than good. My experience with the highway department helped me quickly recognize the perils of government employment and training programs.
Those programs have been spectacularly failing for more than half a century. In 1969, the General Accounting Office (GAO) condemned federal summer jobs programs because youth "regressed in their conception of what should reasonably be required in return for wages paid."
In 1979, GAO reported that the vast majority of urban teens in the program "were exposed to a worksite where good work habits were not learned or reinforced, or realistic ideas on expectations in the real world of work were not fostered." In 1980, Vice President Mondale's Task Force on Youth Unemployment reported, "Private employment experience is deemed far more attractive to prospective employers than public work" because of the bad habits and attitudes spurred by government programs.
"Make work" and "fake work" are a grave disservice to young people. But the same problems permeated programs in the Obama era. In Boston, federally-subsidized summer job workers donned puppets to greet visitors to an aquarium. In Laurel, Maryland, "Mayor's Summer Jobs" participants put in time serving as a "building escort." In Washington, D.C., kids were paid to diddle with "schoolyard butterfly habitats" and littered the streets with leaflets about the Green Summer Job Corps. In Florida, subsidized summer job participants "practiced firm handshakes to ensure that employers quickly understand their serious intent to work," the Orlando Sentinel reported. And folks wonder why so many young people cannot comprehend the meaning of "work."
Cosseting kids has been a jobs program for social workers but a disaster for the supposed beneficiaries. Teen labor force participation (for ages 16 to 19) declined from 58 percent in 1979 to 42 percent in 2004 and roughly 35 percent in 2018. It's not like, instead of finding a job, kids stay home and read Shakespeare, master Algebra, or learn to code.
As teens became less engaged in society via work, mental health problems became far more prevalent. The Centers for Disease Control and Prevention found that in "the 10 years leading up to the pandemic, feelings of persistent sadness and hopelessness—as well as suicidal thoughts and behaviors—increased by about 40 percent among young people."
The troubled teen years are producing dark harvests on campus. Between 2008 and 2019, the number of undergraduate students diagnosed with anxiety increased by 134 percent, 106 percent for depression, 57 percent for bipolar disorder, 72 percent for ADHD, 67 percent for schizophrenia, and 100 percent for anorexia, according to the National College Health Assessment.
Those rates are much worse post-pandemic. As psychiatrist Thomas Szasz observed, "The greatest analgesic, soporific, stimulant, tranquilizer, narcotic, and to some extent even antibiotic – in short, the closest thing to a genuine panacea – known to medical science is work."
Those who fret about the dangers that teens face on the job need to recognize the "opportunity cost" of young adults perpetuating their childhood and their dependence. Sure, there are perils in the workplace. But as Thoreau wisely observed, "A man sits as many risks as he runs."