WHY ARE WE BUILDING SO MANY NEW HOUSES?
WHY ARE WE BUILDING SO MANY NEW HOUSES?
Supply and demand would suggest that we stop building or subsidizing the building of new houses. Our population has increased by only 195 residents in 5 years yet we still built 1299 new houses.
Last year our houses depreciated on assessment by 2%, yet we are still building new houses.
We have neighbourhoods with vast quantities of empty lots, yet we are talking about creating more new neighbourhoods.
Our taxes are going to the maintenance and servicing of empty lots. Our buses are driving down lonely nearly uninhabited streets.
COVID-19 is making people look for bigger lots, but instead of destroying farmland, why don't we redevelop older neighbourhoods with larger lots?
CMHC tells us that our house pricing could decrease by 20% by 2022, and we are building more houses.
Environmentalists warn us about expanding our foot print. Destroying agricultural land, and we are developing new neighbourhoods.
Climate Change due to human emissions from such things as commuting and we are expanding our foot print building new neighbourhoods.
Along with 1299 new homes, that has been built, we the lowly taxpayer had to pay for servicing, transit, schools, service centres, roads, sidewalks, sewers, mowing, lighting etc so 1299 new homes could be built.
Now let us look at the 42,034 houses that were there before. There used to be 2.4 residents per home now we are down to 2.3 residents per home. 4% decrease. Our taxes went up 10% on older homes, in 4 years but we have fewer people paying the taxes. The values, of our older homes, have decreased below inflation, and a realtor told me that houses are selling at about 10% below assessed value.
Supply is out doing demand and we are financing it with our taxes.
We are being told, over and over again, that we are a one-industry town, and CMHC now says, because of that, we could see a 20% decrease in home values over the next 18 months.
So the first question is; why did we not put more emphasis on diversification? Second question is; why did we not build a city for the residents, and not for the oil industry?
COVID-19 saw many people and businesses adapt and change to meet the new demands when the old demands evaporated?
Why not turn our construction over from building new to refurbishing the old?
So back to my original question. With near zero population growth, fewer residents per house, increasing taxes, increasing expenses, increasing commuting, and increased destruction of farmland, why are we building so many new houses? Anyone?
Red Deer's 2% house depreciation hurts the most, the ones we need the most.
Trudeau gov't minister takes heat for saying Canadians who 'can't work' should get free housing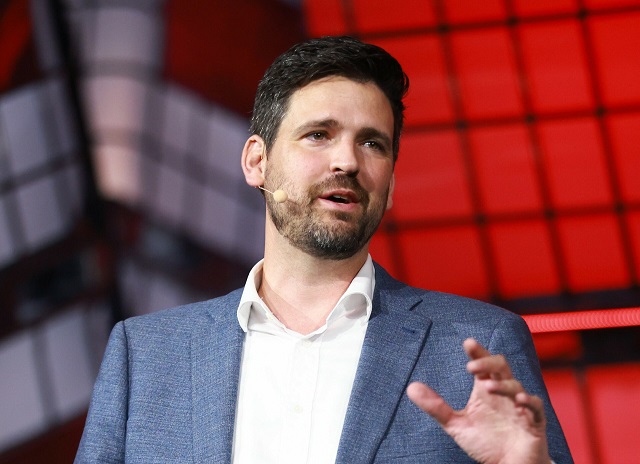 Housing Minister Sean Fraser
From LifeSiteNews
Critics called Housing Minister Sean Fraser's comments 'full-on communism' and '100% socialism.'
In a scenario akin to the former Soviet Union but not in free market-based Western nations such as Canada, Housing Minister Sean Fraser proclaimed that all Canadians who cannot work should be given free housing.
As per Blacklock's Reporter, Fraser said recently to Canada's Senate banking committee that "If you are an adult working in Canada you should be able to buy a home," adding, "If you cannot work you should have a home too."
"Government should work together to provide it to you. In a country as wealthy as Canada it is very difficult to accept that people go to sleep without a roof over their head. These problems are solvable," he said.
Statistics Canada puts the number of unemployed Canadians at 1,229,400. Fraser claims that the government is the one who should solve this, and said, "I do not feel that I have solved the national housing crisis if I am in a city going to an appointment for work and there are people living on the street."
"We have solved the crisis if we are able to provide affordable rent at the price people are paying right now, and if you are working in a job you can afford to get into the market if that is what works for you," he added.
Fraser's comments were immediately blasted as being akin to trying to bring communism to Canada.
"Full-on communism," wrote Rebel News head Ezra Levant on X (formerly Twitter) on Monday.
One X user, Michelle Phillips, said the issue with homelessness often is that "many of these people CHOOSE not who work."
"They CAN work but CHOOSE not to. Providing anything for people who don't want to help themselves or work toward their own future is 100% socialism and Canada is supposed to be a democratic country," she wrote on X (formerly Twitter).
The reality in Canada today is that mass immigration combined with high interest rates, along with speculative foreign buyers of properties in cities such as Vancouver and Toronto have made housing unfordable for Canadian citizens, as noted by People's Party of Canada (PPC) leader Maxime Bernier.
According to a Canada Mortgage and Housing Commission report, making homes "affordable" again in Canada would cost $1 trillion, an amount that chief economist Bob Dugan said is "a staggering sum of money."
Bernier's PPC says that to solve Canada's housing crisis, what needs to happen is a "substantial" reduction in "immigration quotas, from about 500k planned by the Liberal government for 2025, down to 100k-150k per year."
"This will help reduce demand for housing and cool down these markets, especially in the large cities where most immigrants settle," the PPC leader says.
In 2019, the Trudeau Liberals enshrined "a right to adequate housing" in federal law with the National Housing Strategy Act. Despite this, many have blamed the Liberals' overspending and inflation-causing measures as making it so that average Canadians cannot buy a home.
Other Liberal ideas with communistic overtones currently in the works include one before the Senate around a "a national framework for a guaranteed livable basic income."
On October 17, the Canadian Senate's national finance committee began examining Bill S-233, which would mandate that the Minister of Finance develop a national system to provide "guaranteed livable basic income" to everyone in Canada over age 17.
Jack Fonseca, political operations director for Campaign Life Coalition, told LifeSiteNews that the Trudeau's communistic or socialist leaning policies are "yet another move by our two socialist parties, the Liberals and NDP, to try to gradually transform Canada into a communist country by making most of the population dependent on government handouts and eliminating the middle class."
"The truth is that a universal basic income would result in huge numbers of Canadians never wanting to work again," he warned.
Budget update proves Trudeau isn't serious about federal finances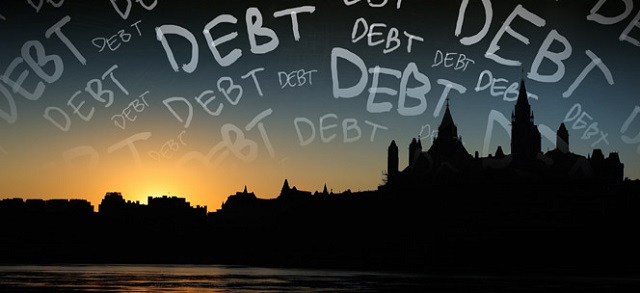 Author: Franco Terrazzano
"when you pay the GST on a hockey stick, a tank of gas or bar of soap, every penny will go to interest charges on the federal debt. In fact, interest charges will surpass federal health-care transfers next year"
Taxpayers should brace for impact based on the finance minister's latest projections.
Interest charges on the federal debt will go from $47 billion this year to $61 billion in 2028-29, according to the budget update.
But what does $61 billion mean to you?
Sixty-one billion is the same amount the government plans to collect with the GST in 2028-29.
So, in a few short years, when you pay the GST on a hockey stick, a tank of gas or bar of soap, every penny will go to interest charges on the federal debt.
In fact, interest charges will surpass federal health-care transfers next year.
Let the shock sink in just a little deeper: what could we do if it weren't for the federal debt?
We could virtually double federal health spending.
Or we could completely eliminate the GST in a couple years.
Somehow the government is communicating these perplexing projections with considerable calmness.
Finance Minister Chrystia Freeland claims "the foundation of our Fall Economic Statement is our responsible fiscal plan."
But last year the government spent $474 billion. And this year the feds plan on spending $489 billion. By 2029, the government will be spending $595 billion a year.
Pro-tip for Freeland: when you spend billions of dollars more every year, you're saving money wrong.
And all that spending comes on top of an already ballooned base line. Even before the pandemic, the Trudeau government was spending all-time highs. And that's after accounting for inflation and population differences.
Last year's $35-billion deficit will increase to $40 billion this year. The feds have no plan to balance the budget. And that's pushing up interest charges.
Again, brace yourself, because in 2028, federal debt interest charges will cost taxpayers $61 billion. For context, pre-pandemic interest charges were around $20 billion a year.
Meanwhile, if you're hoping for meaningful tax relief from this government, you shouldn't hold your breath.
"I absolutely understand that after three difficult years – with a global pandemic, global inflation, and global interest rate hikes – Canadians are worn out, frustrated, and feeling the squeeze," Freeland said. "What Canadians deserve today is for us to address the very real pain that so many are feeling."
The easiest and simplest way for Freeland to help Canadians is to stop taking so much money from taxpayers' wallets in the first place.
But Freeland and Prime Minister Justin Trudeau aren't even willing to provide the simplest forms of tax relief like ending the sales tax-on-tax at the gas pumps. The GST on the carbon tax alone will cost taxpayers $429 million this year.
The government isn't willing to end the anti-democratic escalator that increases alcohol taxes every year without a single vote in Parliament. Next year's hike will cost taxpayers about $100 million.
The government isn't even willing to extend the same relief to all Canadians that it gave Atlantic Canadian families and remove the carbon tax from everyone's home heating bills. The carbon tax on natural gas will cost the average family $300 this year.
The budget update is an admission that the government has a spending problem, but it still isn't serious about managing our finances or providing real tax relief.
The solution for Trudeau and Freeland should be simple: put down the credit card and pick up some scissors.
This column was originally published in the Toronto Sun on Nov. 24, 2023.