Which Horse Races at in the Canadian Triple Crown?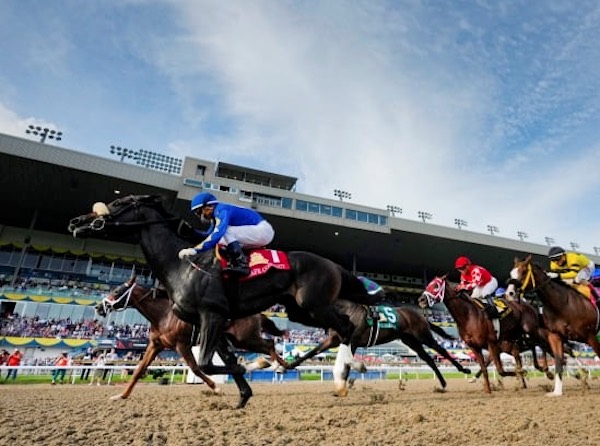 While not carrying Grade 1 status, the three races that make up the Canadian Horse Racing Triple Crown have a rich history and the country's most famous thoroughbred heats each year.
The Triple Crown starts each year with the running of the Queen's Plate at Woodbine, moves onto the Prince of Wales Stakes at Fort Erie Racetrack and then concludes with the Breeders Stakes back at Woodbine.
Only the very best three-year-olds complete the famous Triple Crown, which is open to colts, fillies and geldings in their classic year. Twelve have achieved the feat with the most recent being Wando in 2003. Those to have been successful previously are: 1932 Queensway, 1939 Archworth, 1945 Uttermost, 1955 Ace Marine, 1956 Canadian Champ, 1959 New Providence, 1963 Canebora, 1989 With Approval, 1990 Izvestia, 1991 Dance Smartly, 1993 Peteski and 2003 Wando.
Horse racing website Bets.com.au looks at the three horse racing events that make up the Triple Crown:
Queen's Plate
One of the most highly anticipated races of the calendar year, the Queen's Plate takes place at Woodbine on the Tapeta racetrack in June or July each year and is the opening leg of the Triple Crown.  The race, which has also been known as the King's Plate throughout its history when the ruler of the country was a king, was first run back in 1860. That makes it the longest running horse race anywhere in North America and it has lost none of its appeal in the 161 years since. The Queen's Plate is staged over one-and-a-quarter miles and features up to 17 three-year-olds. The interesting stipulation is that it is only open to horses foaled in Canada.
Prince of Wales Stakes
The Triple Crown switches to Fort Erie Racetrack for the second leg and it this race over the unusual distance on one-mile one-and-a-half furlongs – just shorter than the Queen's Plate. The Prince of Wales Stakes carries the same name as a number of other races around the world. It was first held in 1929 at Thorncliffe Park Raceway but has been run on the dirt surface at Fort Erie since 1959. Among the most famous winners are Dance Smartly, the Hall of Fame filly.
Breeders' Stakes
The Breeders' Stakes is the final leg of the Triple Crown, which returns to Woodbine for the third of the three races. Run over one-and-a-half miles, or 12 furlongs, it is the longest of the three Triple Crown heats. The Breeders' Stakes is also the only one of the three to be race on turf. As mentioned, only 12 horses have successfully won the Breeders' Stakes having taken out the first two races of the Triple Crown.  A further five runners – Almoner 1970; Enjoleur 1975, Norcliffe 1976, Golden Choice 1986 and Scatter The Gold 2000 – won the opening two races of the Triple Crown but failed to complete the sweep in the Breeders' Stakes.
How to Throw a Casino Style Party for Friends at Home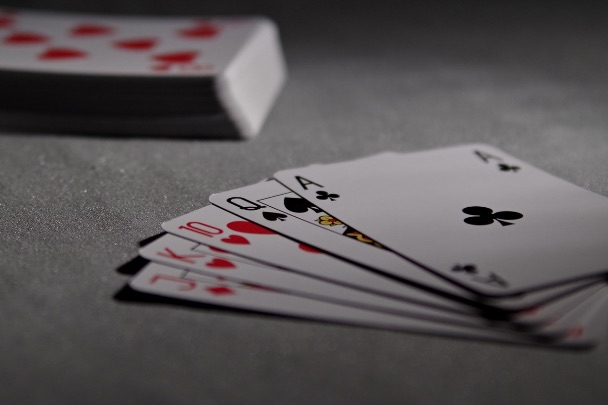 Home parties have become extremely popular lately. More and more people are realizing that it's better to invite a couple of closest friends over to their homes, instead of going out. And to make those gatherings even more special, many people decide to throw a proper theme party. And for gambling fans, there is nothing like a good casino-themed party.
The gambling industry has certainly been on the rise in the past couple of years. The number of active players is growing, which means that now more than ever before, people are familiar with casino games and there is a great number of those who are very good players. However, not all of these players have had a chance to visit a retail casino, even once.
Many players around the world, who don't live next to a land-based gambling venue, would like to have a proper casino experience, without having to travel miles and miles. Therefore, they are more than eager to attend a casino party, And even those who have the luxury of having a proper casino in their area, enjoy these parties because most of the guests are people that they know. This means that they can relax and just play their favorite casino games.
So, if you are thinking about throwing a casino party at home, below you can find tips that will help you organize the best casino party ever.
Invite Your Guests With Style
We live in the times of fast messaging platforms and group chats. And the easiest thing to do would be to invite your guests by texting them or via video call. However, by putting in some effort, you will create a certain level of exclusivity and luxury for your event. And isn't that what casinos are all about? Think of a creative way to invite your friends, like making custom-made invitations that you can send via e-mail or regular mail.
Decoration Is The Key
One of the things that will make your casino night memorable is the decoration. You can look online for different ideas. You can even visit different Canadian online casino platforms that have plenty of available casino games that can serve as an inspiration. All of these online casinos have a certain theme or a color scheme that you can use. For example, the classic red, white, and black themes, will most likely remind the guests of a real casino. However, there are
many other themes that you can incorporate into your party. Think about Las Vegas, the roaring '20s, or even first-class casinos like Monte Carlo, and the ideas will come pouring in.
Think About Which Casino Games You Can Include
The most important part of your party will definitely be the casino games that you have prepared for your guests. For some games like poker and blackjack, all you need is a couple of tables and cards. But why stop there? You can even add slots to your party without spending too much money on renting or buying huge slot machines. All you need is an account with the fastest withdrawal online casino websites that offer a great variety of slots and other casino games. Your tablet or laptop can serve as a slot machine for anyone interested in trying their luck with this game. Moreover, if your budget allows it you can get a live dealer that will make the entire experience unforgettable.
But if you are organizing the party on a limited budget, then you can look online for different tips about how to become a professional dealer, and at least for a while, you can act as a live dealer for your guests.
Foods And Drinks Are A Must
Depending on your budget, the foods and drinks at your casino night can vary. If you want to keep your party budget-friendly, then you can set a table with some finger food and jello shots. Also, you can add tiny snack bowls at each table, filled with different snacks, that you can easily refill.
However, for a more luxurious event, you can add finger food like bruschettas, smoked salmon crisps, or even deviled eggs with pickled shrimp. Additionally, you can prepare a mini bar for different cocktails, or even hire a professional bartender to make them for you. Moreover, you can order casino-themed desserts, like cookies or small cakes in the shape of cards, dice, or even slot symbols. Lastly, you can even hire a waiter so that all of your guests have their
glasses filled and plates full at every moment.
Everyone Loves Background Music
The worst part of every party is when everyone goes silent for a moment, and the next person who speaks thinks that the entire room can hear them. In order to avoid such unpleasant situations, especially during a casino night, you should make sure to make a long playlist of some relaxing music. Jazz or lounge music is the most obvious choice. But if you and your friends have a particular genre of music that you like better, then feel free to go for it.
Conclusion
In the end, you should remember the golden rule of every party – have fun! If you miss out on all the fun, worrying if everything is perfect, the guests too will likely feel bored and eager to leave. But with your own positive energy, you will make this casino-night party into an event that will be remembered.
Top Five Canadian Online Casinos You Need to Check Out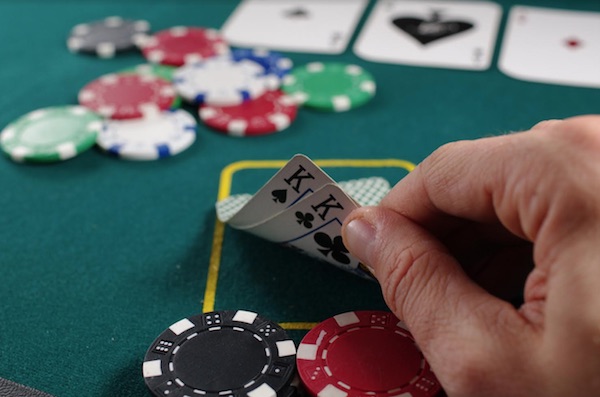 When it comes to selecting a grand online casino, you will find yourself bombarded with options and, frankly, a large percentage of players on the market and not worth your business.
So, how do you go about finding a trustworthy and enjoyable casino in the Canadian market? The truth is, it's not easy. Ideally, you'd locate possible big-name brands that arouse your curiosity and then check out the many online reviews before finally selecting one that works.
In order to help you in your crusade, here are the brands that we feel are most rewarding in the online casino Canada industry. It's worth noting that when selecting the best in the market, you should pay close attention to the following.
● Reputation
● Sign-Up Offers
● Customer Service
● Payment Methods
● Range of Games
These aspects are the main points of interest that online casino users look out for before completing the sign-up process. They should be taken into account before you do likewise.
PlayOJO
These guys are one of the most popular in the business, especially in Canada, and their service is particularly appealing for those who like their casino action via mobile devices. As well as having a ton of games, Play OJO offers excellent welcome bonuses and has a great user interface that will keep you entertained for hours.
Royal Vegas
Royal Vegas is fabulous for slots and table games with over 700 games on offer and great live dealer options. It is perhaps their blackjack games that attract the most attention, with 35 variants and an excellent slick interface.
There are few casinos that have been around as long as Royal Vegas, which launched back in 2000, and the fact that they are still hugely popular goes some way to show you just how compelling and built for purpose their offering truly is.
Spin Galaxy
If you like spin action, then Spin Galaxy is the online casino for you. They have a truly astonishing number of spin games, including traditional favourites and those that are more modern leaning. They also offer some great movie tie-ins as well as other casino game options.
Bodog
Though Bodog is well known for its sports betting platform, its casino site is also top-rated in the Canadian market. Fronted by Rival Gaming and Real Time, Bodog has a very advanced setup, and their site is perhaps the freshest of those on our list. Bodog is keen to reward its loyal customers, offering ongoing promotions as well as solid sign-up offers for new users.
Mansion Casino
Mansion is one of the longest-running players in the casino market, and as such, they are one of the most trustworthy of those available. Powered by Playtech, Mansion's casino site is very state-of-the-art and offers a vast selection of games. They offer a truly 24/7 customer service, which is more than most casinos can claim to have, and we are very impressed by their loyalty program, though be warned that access to this is by invitation only.