5 Challenges In Diagnosing And Treating Sleep Disorders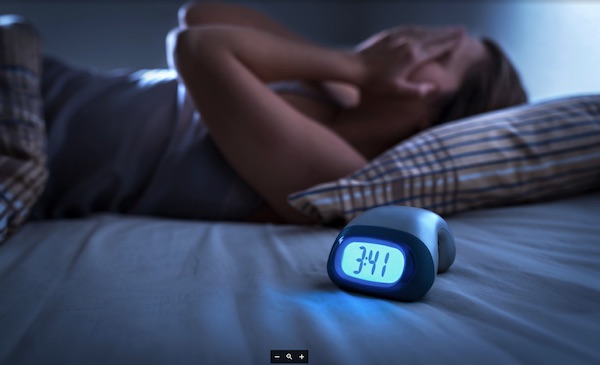 While it's a well-known fact that sleep is necessary for one's mental and physical health, a lot of people still take it for granted. It starts with one sleepless night, and it goes on and on until, eventually, you end up suffering from a sleep disorder. When that happens, it will compromise your overall health. You become prone to mood changes. You'll struggle to concentrate on a task. Over time, your immune system will weaken significantly. And in the worst-case scenario, you might get drowsy all of a sudden, which may result in an accident if it occurs in the middle of an activity that requires focus, such as driving. 
While it may seem like sleep disorders are just as easy to diagnose and treat as common cold and flu, in reality, it's much more challenging. For one, affected individuals are often not even aware that they may be suffering from a sleeping disorder. Sleeplessness is also often seen as nothing serious, and something that can be resolved by just sleeping. But here are the bigger reasons: 
1. Sleep Disorder Machines May Carry Health Risks 
Physicians often recommend the use of devices to help alleviate sleeping disorders. For example, if you have sleep apnea, your doctor may advise you to use a CPAP (continuous positive airway pressure) machine.
But although CPAP devices help in improving sleep quality for patients with sleep apnea, they're also known to come with risks. These may include irritation, headache, and even cancer. If you're interested in this topic, you can learn more here. Nevertheless, this is one of the reasons why most patients with sleep apnea prefer not to use such machines.  
2. Sleep Loss Worsens The Condition 
Typically, it takes four days to completely recover from just an hour of sleep loss. If you're suffering from a sleep disorder, then you're bound to suffer from sleep deprivation for days on end, which in turn makes the condition worse. This cycle is often difficult to get out of, and patients suffering from these conditions are often left in a predicament. Of course, there are several ways to recover from hours of sleep loss apart from sleeping, but they can only do so much. This is especially true when it comes to sleep medications. 
3. Sleep Disorders Are Often A Symptom Of An Underlying Issue 
Common colds and flu can be dealt with through the use of medications, but that's not the case for sleep disorders. You can take sleeping pills, but it can only offer a temporary fix. This is mainly because sleep disorders are often symptoms of an underlying issue, such as anxiety disorder or depression. So, by taking medications, you're not really doing anything to eliminate the root of the problem. Instead, you might even be making your condition worse by exposing yourself to the potential side effects of these medications. 
4. Habits Are Tough To Break 
Apart from being a symptom of a potentially serious health issue, sleep disorders may also result from a lifestyle riddled with bad habits. If this is the case, one must first break these habits. But that's another challenge. Habits are tough to break, especially if they've been with you for a long time. Here's a list of habits that might have something to do with your sleep disorder. 
Eating too much before going to bed 

Sleeping in an environment that's too cold, too warm, or too noisy 

Taking long naps during the day 

Drinking caffeinated beverages before bed 

Smoking cigarettes or drinking alcohol 
5. Circadian Rhythm Is Difficult To Change 
If you've been looking into sleep disorders for some time, you may have heard of the circadian rhythm at least once. Intrinsically, it's the timekeeping system of your body. It manages routine physiological processes, such as hunger, digestion, hormonal activity, and wakefulness throughout the day. Normally, the circadian rhythm programs the body to wind down at the end of the day, hence you become sleepy at night.  
However, it's possible to change the circadian rhythm completely. One of the easiest ways to do so is by simply staying awake late in the night for several days in a row. Hence, patients who are suffering from sleep disorders tend to have an out-of-whack circadian rhythm. To treat the condition, it's essential to turn the circadian rhythm back to normal, but once your body has settled in the new schedule, it can be challenging to get back to a healthy sleep schedule. As a result, the patient's sleep disorder would continue to get worse by the day. 
Wrapping Up 
Sleep disorders don't just occur for no reason. Whether it's due to anxiety, depression, or simply sleep deprivation, there's bound to be a reason—always. But since they're more difficult to diagnose and treat than common health conditions, your best bet is to take preventive measures. Steer away from unhealthy vices, take some time to exercise regularly, and include healthy foods in your diet. You'll be surprised at how much of a difference these habits can make in your sleep health.
Three ways online gambling has changed in the past decade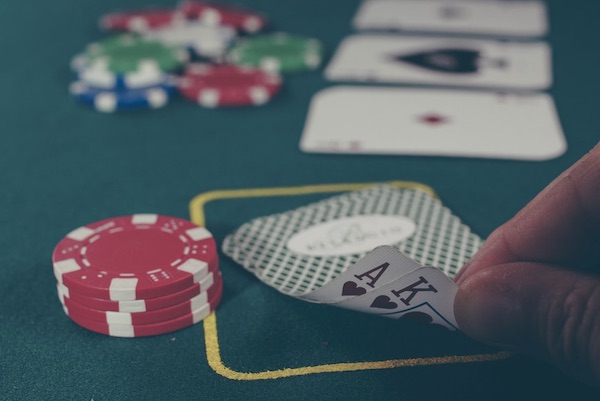 Gambling has existed in various forms for many years. Previously, gambling was an activity associated with the upper class as casinos were expensive and enforced dress codes to gain entry to the casino. Technological advances have seen rapid changes implemented to the gambling industry-in the past decade especially.. Inventions such as the smartphone or the computer have meant accessibility to casino games has become a lot easier and mobile. At the touch of a button, a user can immerse themself in a casino experience through an App or online website.. In the article below, we will take a closer look at how online gambling has changed during the past decade. 
More payment options
When online casinos were introduced to the world for the first time, gamblers weren't offered many payment options. Prior to these advances, it was only possible to pay by credit or debit cards. This has definitely changed throughout this timespan in question. Over the years, gamblers have slowly received more payment options. Payment options can vary depending on your location. For example, Canadian players now have the option to enjoy interac e-transfer casino Canada;a gaming operator with payment option that has become very popular in Canada in the past few years. Within recent years, many online casinos have also started to introduce cryptocurrencies as a new payment method, and this is a payment method that guarantees a high level of safety and security.
Mobile gambling
Within the past decade gamblers have had more and more opportunities when it comes to mobile gambling. Technology is becoming advanced, and most people are spending more time using their smartphones. Nowadays, it is rare to meet a person who doesn't own a smartphone, and many people have started to implement their smartphones as a bigger part of their everyday lives. The development of advanced mobile technology as well as the increasing adoption of smartphones have paved the way for further development of the mobile gambling industry.
Protection of players
When online gambling was conceived there was very little focus on consumer protection. Since then many countries around the world are concentrating more on regulating gambling services, which gives higher protection to players. The Curaçao eGaming Commission was the first to regulate online gaming, and since then many other commissions have followed in their footsteps. The bigger the online betting industry grew, the more operators were needed to maintain the protection quality of the growing user base. The reason for this is because of the significant amounts of money changing hands in the gambling industry. These regulations positively impact each country's economy due to the increased employment opportunity and taxes taken on the operators..
How to Throw a Casino Style Party for Friends at Home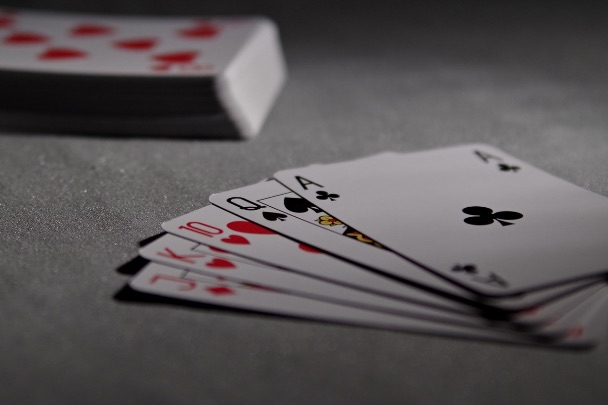 Home parties have become extremely popular lately. More and more people are realizing that it's better to invite a couple of closest friends over to their homes, instead of going out. And to make those gatherings even more special, many people decide to throw a proper theme party. And for gambling fans, there is nothing like a good casino-themed party.
The gambling industry has certainly been on the rise in the past couple of years. The number of active players is growing, which means that now more than ever before, people are familiar with casino games and there is a great number of those who are very good players. However, not all of these players have had a chance to visit a retail casino, even once.
Many players around the world, who don't live next to a land-based gambling venue, would like to have a proper casino experience, without having to travel miles and miles. Therefore, they are more than eager to attend a casino party, And even those who have the luxury of having a proper casino in their area, enjoy these parties because most of the guests are people that they know. This means that they can relax and just play their favorite casino games.
So, if you are thinking about throwing a casino party at home, below you can find tips that will help you organize the best casino party ever.
Invite Your Guests With Style
We live in the times of fast messaging platforms and group chats. And the easiest thing to do would be to invite your guests by texting them or via video call. However, by putting in some effort, you will create a certain level of exclusivity and luxury for your event. And isn't that what casinos are all about? Think of a creative way to invite your friends, like making custom-made invitations that you can send via e-mail or regular mail.
Decoration Is The Key
One of the things that will make your casino night memorable is the decoration. You can look online for different ideas. You can even visit different Canadian online casino platforms that have plenty of available casino games that can serve as an inspiration. All of these online casinos have a certain theme or a color scheme that you can use. For example, the classic red, white, and black themes, will most likely remind the guests of a real casino. However, there are
many other themes that you can incorporate into your party. Think about Las Vegas, the roaring '20s, or even first-class casinos like Monte Carlo, and the ideas will come pouring in.
Think About Which Casino Games You Can Include
The most important part of your party will definitely be the casino games that you have prepared for your guests. For some games like poker and blackjack, all you need is a couple of tables and cards. But why stop there? You can even add slots to your party without spending too much money on renting or buying huge slot machines. All you need is an account with the fastest withdrawal online casino websites that offer a great variety of slots and other casino games. Your tablet or laptop can serve as a slot machine for anyone interested in trying their luck with this game. Moreover, if your budget allows it you can get a live dealer that will make the entire experience unforgettable.
But if you are organizing the party on a limited budget, then you can look online for different tips about how to become a professional dealer, and at least for a while, you can act as a live dealer for your guests.
Foods And Drinks Are A Must
Depending on your budget, the foods and drinks at your casino night can vary. If you want to keep your party budget-friendly, then you can set a table with some finger food and jello shots. Also, you can add tiny snack bowls at each table, filled with different snacks, that you can easily refill.
However, for a more luxurious event, you can add finger food like bruschettas, smoked salmon crisps, or even deviled eggs with pickled shrimp. Additionally, you can prepare a mini bar for different cocktails, or even hire a professional bartender to make them for you. Moreover, you can order casino-themed desserts, like cookies or small cakes in the shape of cards, dice, or even slot symbols. Lastly, you can even hire a waiter so that all of your guests have their
glasses filled and plates full at every moment.
Everyone Loves Background Music
The worst part of every party is when everyone goes silent for a moment, and the next person who speaks thinks that the entire room can hear them. In order to avoid such unpleasant situations, especially during a casino night, you should make sure to make a long playlist of some relaxing music. Jazz or lounge music is the most obvious choice. But if you and your friends have a particular genre of music that you like better, then feel free to go for it.
Conclusion
In the end, you should remember the golden rule of every party – have fun! If you miss out on all the fun, worrying if everything is perfect, the guests too will likely feel bored and eager to leave. But with your own positive energy, you will make this casino-night party into an event that will be remembered.