What is next for transporting crude oil? Sea, rail, truck, pipes and now air? Fact or fiction?
Investing in crude oil transportation is an expensive, a controversial and a political game, especially when it comes to shipping to tide water.
Private corporations around the globe are investing in bulk tankers to ship crude oil across the oceans, we just need to get it to tide water.
Federal Liberal government has spent $4.5 billion on a current pipeline. With a population of 36.71 million people, means that every Canadian has spent by proxy $122.60 on a pipeline. We could spend another $9 billion twinning the pipeline to triple the flow of crude for a total $13.5 billion or $367.75 per Canadian.
Provincial NDP government of Alberta is investing $3.7 billion on rail cars to ship oil to tide water. Alberta's population is 3.7 million people which means every Albertan will be spending $863.28 on rail cars to ship oil.
With tongue firmly in cheek I must ask if the Conservatives either provincially or federally will out do the competition and invest in the last option; air. They could invent or invest in bulk tanker aircraft. They have planes that fuel airplanes mid-flight so why not fly crude oil to tidewater?
Every Albertan is committed to $1231.00 in shipping more oil so what's another $1269.00 to make it $2500. It's only money, and I am sure the politicians can find a way to subsidize the top 1%, so they won't suffer too badly. They could cut funding to seniors, health, education and other programs the average Albertan uses. It would cover all the bases, so what will the Conservatives bring to the game? We're waiting.
Cutting Remarks: The Scourge of Hate Speech Censors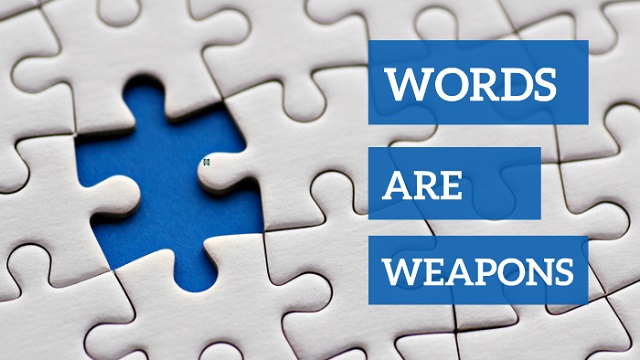 "When plunder becomes a way of life for a group… in a society, over the course of time they create for themselves a legal system that authorizes it and a moral code that glorifies it." Frédéric Bastiat
We take you now to a day in the not-too-distant future. Citizens are lined up at the registry office to renew their license to speak. Since governments weaponized speech and then criminalized words in the mid 2020s, citizens must register their speech the same way they register guns or cars.
For their convenience the government agencies provide a list of words or insinuations that qualify as criminal speech. Here's a CBC guide to correct speech on climate, giving you the appropriate words to describe weather-as-the-Apocalypse. Don't forget, every climate faux pas is a micro aggression!
Should you have made it through the previous 12 months without tripping the language laser beam you'll be permitted to again speak publicly— albeit very carefully. Pretty soon everyone will speak like Uterus Man, also known as cisgendered NDP MLA Brooks Arcand-Paul, who talks as though his mouth was a Woke minefield.
Media outlets, too, will be required to renew their speech licenses or lose the annual slush-fund monies that come with government Good Speak. Here, Trudeau wind therapist Patty Hajdu demonstrates Good Speak, decrying the cyber-violence of Adolph Hitler… er, Pierre Poilievre… over a "reckless use of the pejorative 'crazy'" to describe her cabinet colleague Stephane Guilbeault. PP's "slander" was, she assured us, yet another page out of the infamous Donald Trump American playbook that will rule Canada if Patty & Friends lose the next election.
To keep your talk license you'll need to speak more like Liberal MP Ken Hardie when he says damn the facts, let's throw a little dirt over a multiple murder on the bad side of Winnipeg: "Might it be the anti-social 'burn everything down' far-right attitude we're seeing creeping in from the U.S.? And the 'creep' on the Canadian side? Pierre Poilievre?" (The tone-deaf Liberal has since sorta' backtracked after being buried on social media.)
If this all sounds absurd, you haven't been paying attention. In Canada the government of Justin Trudeau is well on its way to creating an apparatus for regulating both public and private speech. The past week it announced that it was extending its grant money though 2029 to failing media outlets, up to about $30,000 per employee. Not to be outdone, Heritage Canada is putting $40,000 per journalist as a target to promote "diversity". No wonder so many CDN media legends rushed to defend a hapless CP reporter who was verbally upbraided by Poillievre.
Hey, money is money. Who in the collapsed media empires is not going to like that, huh? Sure you'll have to sing for your supper, but you'll still have the cottage in the Muskokas or Kawartha Lakes to soothe any qualms about selling out your journalistic birthright.
Here's former-progressive author and blogger Michael Shellenberger: "Liberal Left governments have sought to use every new crisis as an opportunity to scapegoat their political opponents and, when that stops working, demand censorship, since the legitimacy and continued existence of the liberal Left hegemony in the West comes from control over information."
Speaking of U.S. politics, where Joe Biden is polling below herpes, his administration is setting up a disinformation bureau to help the average voter divine something as "information" (Biden policy) or "disinformation" (Trump policy). Stubbornly hanging on to un-truths about The Biden Family's shakedown of foreign governments could land you in a jail next to the Jan. 6 traitors.
To goose public fear, Team Biden has a new series of Adolph Hitler… er, Donald Trump… revenge memes. From Bill Maher ("I'm afraid of him on a personal level" ) to former Obama spokes-bugle Jen Psaki, the ruling class is pumping the accelerator: "There is an old quote that goes, 'For my friend everything. For my enemies the law.' That is how Trump has operated and that is how he will continue to operate if ever given the levers of government again." Irony alert.
Need More? Here . Here And here is a CDN fainting goat. (Clarification: DEMs jailed for political crimes or charged for same during Trump presidency: 0. Non-DEMs jailed for political crimes or accused of same during Biden presidency: more than 600, perhaps as many as a thousand.)
In Ireland, the recent riots over an immigrant stabbing five adults and children have inspired the EU puppets of Leo Valadkar's government to suggest similar limits on speech must be codified after UFC star Connor MacGregor suggested that perhaps immigration was behind the anger of protesters. Here's Taioseach fart catcher Pauline O'Connell: "If your views on other people's identities go to make their lives unsafe, insecure, and cause them such deep discomfort that they cannot live in peace, then I believe that it is our job as legislators to restrict those freedoms for the common good."
In Britain, the parsing of language has produced "UK police : We will no longer accept the statement 're-housing of illegal immigrants" as a hate crime." Across the European Union, the "restrict those freedoms for the common good" drumbeat is the same, as quaking bureaucrats and entitled statists seek to silence their critics using hate-language laws that would make even Orwell blush. Result: In Germany, the right-wing AFD party is rising in the polls. In France, Marine Le Pen is more popular than Emmanuel Macron. The recent election of right-wing governments in Italy, the Netherlands and Brexit in Britain has only hastened their panic to punish speech.
Says economist and blogger Tyler Cowen "if your main theory here is 'racism,' your contribution to the discourse probably is negative."
Next speech regulation is silence. Or non-speech. Under the new rules, silence will be no defence when the mob orders you to "wear the ribbon". UC Berkeley Law Professor Savala Trepczynski gave away the game saying that "White silence is incredibly powerful … It's not neutral. It acts like a weapon." Writes legal specialist Jonathan Turley, "In a world where silence is violence and civility is complicity, there is little room for true free speech."
In this vein nearly 2,000 people signed a petition to fire Marymount Manhattan theatre arts associate professor Patricia Simon after she appeared to fall asleep briefly during an anti-racist Zoom meeting. Complained one colleague, Simon was "ignoring … racist and sizeist actions and words of the vocal coaches under her jurisdiction."
Just sayin'. Better get your license now. Before it's too….. (click).
Sign up today for Not The Public Broadcaster newsletters. Hot takes/ cool slants on sports and current affairs. Have the latest columns delivered to your mail box. Tell your friends to join, too. Always provocative, always independent. https://share.hsforms.com/16edbhhC3TTKg6jAaRyP7rActsj5
Bruce Dowbiggin @dowbboy is the editor of Not The Public Broadcaster A two-time winner of the Gemini Award as Canada's top television sports broadcaster, he's a regular contributor to Sirius XM Canada Talks Ch. 167. Inexact Science: The Six Most Compelling Draft Years In NHL History, his new book with his son Evan, was voted the seventh-best professional hockey book of all time by bookauthority.org . His 2004 book Money Players was voted sixth best on the same list, and is available via http://brucedowbigginbooks.ca/book-personalaccount.aspx
Witnessing the Media's Covid Coverage from the Inside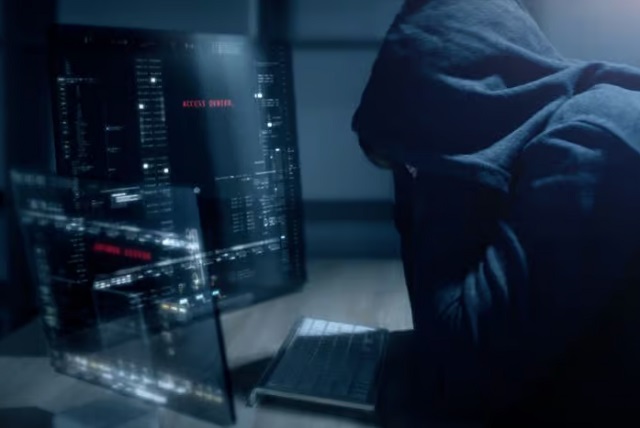 BY
GABRIELLE BAUER
If right-leaning outlets wanted my words and left-leaning ones did not, my Occam's razor landed on ideology as the explanatory factor. So-called progressive media had a story to uphold and rejected any plot twist that threatened the cohesion of its narrative.
In the movie An Education, the main character gets sidetracked from her studies by a smooth-talking art dealer who turns out to be a criminal—and married. Our protagonist learns more from that experience than from all the medieval literature books she cracked open before. I have similar feelings about my own education. While I've been earning my living as a writer for the past 29 years, it's only during the Covid era that I learned what the writing business is really about.
I wear two hats in my professional life: medical writer, creating materials for doctors and the healthcare industry, and feature-article journalist for consumer magazines. It wasn't until Covid that I began pitching essays and op-eds for publication.
I started with a piece called "A Tale of Two Pandemic Cities," which grew out of my short trip to Amsterdam and Stockholm in the summer of 2020, when the European Union opened its doors to "well-behaved" countries like Canada. The Covid hysteria in my country had made me desperate to visit more balanced parts of the world, and my trip didn't disappoint. The article found a home at a Canadian outlet called Healthy Debate, though the editor asked me to temper my enthusiasm for the Swedish strategy with an acknowledgement of its risks. Happy to find a legit publisher for my first Covid piece, I capitulated, sort of. (You can judge for yourself.)
Thus began a feverish outpouring of essays, each one motivated by the same bewildered questions: What the hell is happening to the world, and why? Has everyone else gone mad, or is it me? I had written a few controversial articles throughout my career, but never before had I held a "dissenting view" about an issue that affected the whole world—or felt such an urgent need to express it.
The Great Divide
I quickly learned that certain news outlets were less open to my pieces than others. Salon, fuggedaboutit. Spiked Online, bull's eye on the first try. Washington Post, not a chance. Wall Street Journal, a couple of "close, but no cigar" efforts and then finally a yes. It boiled down to this: the further left a publication leaned, the less likely it would publish my pieces (or even respond to my inquiries). I'm sure a statistician could write an equation to capture the trend.
So why the radio silence from left-wing publications? I doubted I was tripping their "Covid disinformation" radars, as my pieces had less to do with scientific facts than with social philosophy: the balance between safety and freedom, the perils of top-down collectivism, the abuse of the precautionary principle, that sort of thing. If right-leaning outlets wanted my words and left-leaning ones did not, my Occam's razor landed on ideology as the explanatory factor. So-called progressive media had a story to uphold and rejected any plot twist that threatened the cohesion of its narrative. (Not that right-wing media behaved much differently. Such is the age of advocacy journalism.)
Most nerve-wracking of all were the publishers who accepted my articles but, like that first Healthy Debate editor, insisted I make substantive changes. Should I concede or push back? I did a bit of both. The most important thing, I told myself, was to make people reflect on the topsy-turvy policies that had freeze-framed the world. If I had to soften a few sentences to get the word out, so be it. I have the utmost respect for writers who refuse to yield on such matters, but 29 years of paying the bills from my writing have tipped my internal compass toward pragmatism.
I did stand my ground with an article on the mask wars. My thesis was that the endless and pointless disputes on social media—masks work, no they don't, yes they do, no they don't—had less to do with science than with worldview: irrespective of the data, social collectivists would find a way to defend masks, while my freedom-first compatriots would never countenance a perma-masked world.
One editor agreed to publish the piece if I mentioned that some studies favor masking, but I argued that quoting studies would undercut my central argument: that the forces powering the mask wars have little to do with how well they block viruses. He wouldn't budge, so we parted ways and I found a more congenial home for the piece at the Ottawa Citizen.
The process of pitching counternarrative essays, while arduous at times, led me to a smorgasbord of lesser-known, high-quality publications I never would have discovered otherwise. Topping the list was the glorious UnHerd, a UK news and opinion website with such daring thinkers as Mary Harrington and Kathleen Stock on its roster of contributors. The US-based Tablet magazine offered consistently fresh takes on Covid and never took the easy road in its analyses. In its pages I found one of the most powerful Covid essays I have ever read. The author, Ann Bauer (no relation), teased out the common threads between the "settled science" about the virus and the litany of quack theories about autism, which fed into her son's death by suicide.
Then there was Quillette, whose contempt for the sacred cows of wokeism gave me a special thrill. True confession: I blew my chances with Quillette and it's my own damned fault. Like many working writers, I sometimes pitch a piece to more than one outlet at the same time, a practice known as simultaneous submissions. This goes against protocol—we're supposed to wait until an editor declines our pitch before approaching the next one—but the reality is that many editors never respond. With the deck thus stacked against us, we writers sometimes push the envelope, figuring the odds of getting multiple acceptances (and thus pissing off editors) are low enough to take the risk.
On this particular occasion, I submitted an article called "Lessons from my Half-Vaxxed Daughter" to three publications. Medpage Today responded right away, and I accepted their offer to publish it. (This was while Marty Makary, the dissident-lite physician who called out people's distorted perception of Covid risk in mainstream media, led the editorial team.) A few hours later, Quillette's Canadian editor sent me a slightly reworked version of my piece and told me when he planned to run it. I had no choice but to proffer a red-faced apology and admit I had already placed the article elsewhere. He never responded to my email or to a follow-up mea culpa a few weeks later—and has ignored everything I've submitted since then. I guess I'll have to wait until he retires.
Podcast Polarities
Earlier this year, Brownstone Institute published my book Blindsight Is 2020, which critiques the pandemic response through the lens of 46 dissident thinkers. By all standards a moderate book, it stays clear of any "conspiratorial" speculations about the origins of the pandemic or the political response to it. Instead, it focuses on the philosophical and ethical issues that kept me awake at night during the peak Covid years—the same themes I explore in my essays, but in greater depth. I wrote the book not just for "my team," but for those who vehemently opposed my views—perhaps especially for them. I didn't expect to change their minds as much as to help them understand why some of us objected so strenuously to the policies they cheered on.
After the book came out, a few podcasters invited me to their shows. I appeared on a Libertarian Institute podcast in which the host puffed on his hand-rolled cigarettes while we talked. I spoke to an amiable ex-con podcaster who made it his mission to share Ayn Rand's ideas with the world. I bonded with Rupa Subramanya—a brilliant Canadian conservative journalist and podcaster featured in my book—over the Freedom Convoy we had both supported.
All told I've appeared on 22 podcasts to date, each of them hosted by a right-leaning or libertarian host. Crickets from the left. Not one to accept defeat, I've begun reaching out to left-leaning podcasters on my own. Perhaps one day I'll hear back from them.
Covid media, like so much else in modern life, has become hopelessly fractured: the tall, left-facing trees dominate the landscape, telling the story of a deadly virus that we "did the best we could" to manage. Below the tree canopy lies the tangle of weeds that sway in the wind, whispering songs of freedom and warning against the totalitarian impulses that all too readily emerge during crises. While I'll continue to throw my essays at those unyielding trees, the messy underbrush is where I've found my journalistic home.