Thunder Bay has twin railroads and an under-utilized port once used for grain. Why not oil?
This submission was submitted as an Opinion from Garfield Marks.
Thunder Bay, Ontario, the largest Canadian port of the St. Lawrence Seaway located on the west end of Lake Superior, 1850 kms. from Hardisty, Alberta. A forgotten jewel.
So what, you may ask.
They used to ship grain from Thunder Bay in huge tankers to ports all over the world. Why not oil?
We could run oil tankers to the Irving refinery in New Brunswick, bypassing the controversial pipeline running through eastern Ontario and Quebec.
The pipeline, if that was the transport model chosen, would only need to run through parts of Alberta, Saskatchewan, Manitoba and Ontario. Like, previously stated the pipeline would only be 1850 kms. long.
The other great thing about Thunder Bay is the abundance of rail lines. Transportation for such things as grain and forestry products from western Canada. If you can't run pipeline from Hardisty, through to Thunder Bay, use the railroad.
Why Hardisty, you may ask.
Hardisty, according to Wikipedia, is mainly known as a pivotal petroleum industry hub where petroleum products such as Western Canada Select blended crude oil and Hardisty heavy oil are produced and traded
The Town of Hardisty owes its existence to the Canadian Pacific Railway. About 1904 the surveyors began to survey the railroad from the east and decided to locate a divisional point at Hardisty because of the good water supply from the river.
Hardisty, Alberta has the railroad and has the product, and the Alberta government is investing $3.7 billion in rail cars for hauling oil while Thunder Bay has the railroad and an under utilised port at the head of the St. Lawrence Seaway.
Economics are there along with opportunity, employment would be created and the east coast could end its' dependency on imported oil.
Do we have the vision or willingness to consider another option. I am just asking for all avenues to be considered.
Celebrity Owners– Fun, Yes, But The Equity Is Even Better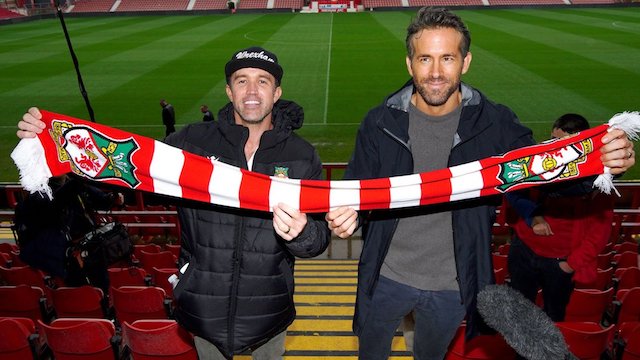 In case you hadn't noticed. Celebrity Sports Ownership is all the rage. When the Ottawa Senators were for sale Ryan Reynolds, Snoop and The Weeknd were all mentioned among the bidders (that eventually went to Montreal businessman Michael Andlauer). LeBron James now holds a minority position with Liverpool FC.
Jay-Z owns part of the Brooklyn Nets, Usher a piece of the Cleveland Cavaliers while Fergie of Black Eyed Peas fame also partly owns the Miami Dolphins. Gloria and Emilio Estefan, Marc Anthony, and tennis superstars Serena and Venus Williams are owners of pro sports teams. Famously, Elton John owned Watford FC, although he's now just an honorary chairman.
And, of course, Reynolds and Rob McElhenney used a documentary TV series that showed their Welsh Wrexham soccer team promoted to the FA's League Two. What's the attraction?
Clearly a little PR is always a good thing. But sports team ownership has also become a lucrative equity play. As BMO reports, "The average compound annual growth rate since the last purchase price… is 15 percent, a meaningful outperformance to the TSX and S&P. Forbes estimates the Toronto Blue Jays are currently worth US$2.1 billion or roughly C$2.85 billion.
Based on recent sports franchise transactions, expansion fees and annual estimations of franchise values by Forbes Magazine, an $8 billion enterprise value is easily defendable for the Jays' owners MLSE (who also own the Maple Leafs, Toronto FC and Argonauts)."
It's the same across the major pro sports leagues. The estimated average franchise value in the NFL since 2013 is $5.1B with a compound annual growth rate (CAGR) of 16 percent; in the NBA it is $2.9B with a CAGR of 18 percent. For MLB it is $2.3B with a CAGR of 12 percent; the NHL is $1.0B with a CAGR of 11 percent; while MLS is $0.6B with a CAGR 21%.
But, BMO cautions, owning a sports franchise is considered "an equity investment strategy rather than a cash flow or income play." In other words, don't think that ticket sales and hot dogs are going to make you rich. (Although the NHL's salary cap, which guarantees owners' profits is a sweet deal.) The key is sports media which is thriving despite the move to cord cutting..
Sports media rights contracts have grown in tandem with franchise valuations. Not to be ignored in the advertising growth and viewer interaction is the bear knowns as legalized sports betting. Betting companies are flooding the airwaves with commercials while bettors tune in to watch how their selections work out. The casinos and online shops have replaced lower-paying traditional advertisers who've dropped off.
In Canada, league or team ownership of broadcast properties is still common. For that reason the real value of those broadcast rights is often opaque. (We had some irritated pushback from Rogers and Bell for writing on this tidy arrangement in the mid 2010s, forcing some limited disclosures). Rogers Sportsnet and TSN own (via MLSE) own a stable of teams in MLB, NHL, CFL and MLS. Good luck finding out what they pay themselves for media rights.
It's more open in the U.S. Since the New York Yankees pioneered the YES network in 2002— sparking multiple imitators in other markets—the move in the U.S. has been away from outright ownerships of regional sports networks. A number of RSNs in the U.S. are either in bankruptcy or nearing it. Digital and network sources are now absorbing these sources. ESPN, via its owner Disney, is looking to find partners for its many broadcast properties as their bottom line in general has suffered.
Still, ESPN's legacy business generates revenue and operating income of approximately $12.5 billion and $4.0 billion in 2023. It remains to be seen what new model emerges in the U.S. to answer cord cutting and the death of conventional TV. The NFL's experiment on Monday, having two MNF games compete on separate networks is one experiment.
In Canada's monopolistic market, "TSN/RDS penetration rates have declined at a quicker pace than ESPN over the past 10 years. ESPN penetration has dropped from 81 percent of U.S. households in 2013 to 56 percent in 2022, while TSN/RDS penetration has decreased from 89% of Canadian households in 2013 to 49 percent in 2022.
In addition, BMO admits that cord cutting is a thing. "SportsNet subscribers have decreased -23 percent to 5.8 million over the same period. Subscriber and advertising revenues are 60 percent and 40 percent of total revenue, respectively. Since 2017, TSN revenues have increased 13 percent. TSN subscribers have decreased -29 percent to ~7.8 million over the same period."
But! In the last five years, TSN and SN have increased advertising revenues by 13 percent and 15 percent respectively. The same figure for the top five Canadian non-sports channels (collectively) is six percent. Thank you legalized wagering in Ontario. So who wouldn't want a piece of this action, especially in Canada?
The red flag in this surging equity market comes in the form of smaller Canadian NHL markets. The Senators sale for $950 suggests a healthy interest in owning, but the Sens sale was also tied into the new LeBreton Flats arena. Ownership or control of a Canadian arena means more than NHL games. It also includes revenue from concerts, rallies, monster-truck events etc.
Even with that can Andlauer produce a winner just two hours from the Montreal Canadiens market? Likewise, the Winnipeg Jets are desperately in need of a larger arena to replace the 15,321 Canada Life Centre. Having Canada's richest man, David Thomson, as an owner is no guarantee of getting one. And should Thomson tire of being the saviour of a losing Jets hockey property, who in that market has C$1-2B lying around needed to fund the franchise properly?
Likewise, the Calgary Flames. Despite the political press conference this summer about as new agreement the arena that management promised by 2013 has still not seen a shovelful of dirt turned over. The latest gaffe was architect's drawings for the rink being rejected by the NHL due to inadequate dressing-room space. Start again.
Should the rink not be available till 2025-26 will an evolving ownership group still be interested in shelling out the money to keep the Flames (and Stampeders, Roughnecks and Hitmen) operating in Calgary? And if they don't, because losing sucks? While energy-rich Calgary has plenty of billionaires, few will want to risk the money needed to keep a competitive team in a small market.
Connor McDavid's brilliance plasters over the same small-market crack in Edmonton. Yes, they have their new building, but can owner Darryl Katz fund the moves need to keep his stars and build a winner? Vancouver, owned by the Aqulini family, has a larger market base, but with Seattle Kraken just two hours away can they too write the cheques needed to create the first Stanley Cup winner since the Canucks entered the NHL in 1970.
If these Canadian markets do survive longterm it might have to be with foreign ownership. Certainly there is money to be made riding the equity train. But there also no guarantees that those carpetbagger owners might replicate the Montreal Expos and scoot to richer markets.
Sign up today for Not The Public Broadcaster newsletters. Hot takes/ cool slants on sports and current affairs. Have the latest columns delivered to your mail box. Tell your friends to join, too. Always provocative, always independent. https://share.hsforms.com/16edbhhC3TTKg6jAaRyP7rActsj5

Bruce Dowbiggin @dowbboy is the editor of Not The Public Broadcaster A two-time winner of the Gemini Award as Canada's top television sports broadcaster, he's a regular contributor to Sirius XM Canada Talks Ch. 167. Inexact Science: The Six Most Compelling Draft Years In NHL History, his new book with his son Evan, was voted the seventh-best professional hockey book of all time by bookauthority.org . His 2004 book Money Players was voted sixth best on the same list, and is available via http://brucedowbigginbooks.ca/book-personalaccount.aspx
Yes, You Are Being Manipulated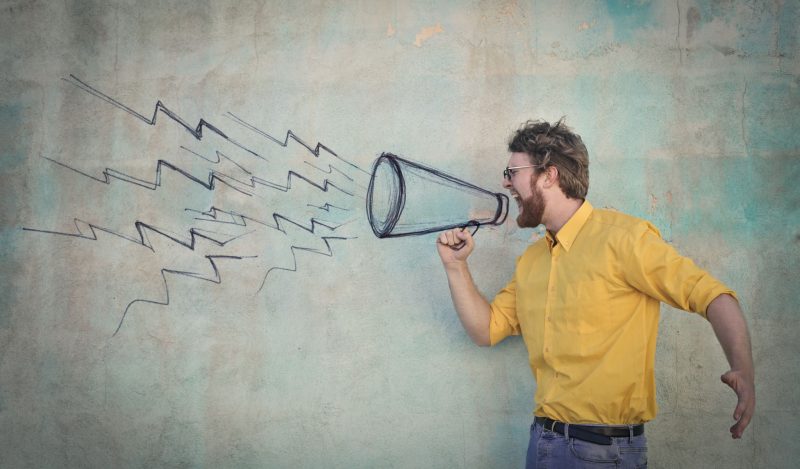 BY
ROBERT MALONE
Pubmed is a government aggregator site for peer-reviewed research.
Recently, a search on Pubmed using the search terms "COVID-19 vaccines" revealed a shocking trend. So, what did I find?
There are literally thousands of peer-reviewed studies on vaccine hesitancy and how the government can overcome it. In sum, there are over 6,000 such studies on Pubmed. A more narrowly focused search on endnote pulled up about 1,250 studies. These studies have a wide range of topics, but most focus on which groups of people are vaccine-hesitant, statistics on these populations, as well as how to overcome vaccine hesitancy through propaganda, censorship, the law, and behavioral control.
The fact is that our government, governments from around the world, the WHO and UNICEF have spent billions of dollars in a misguided attempt to try to figure out how to make people take (coerce, compel, and entice) these experimental medical products (COVID-19 vaccines). This was clearly a coordinated effort.
This monumental worldwide effort to manipulate beliefs has eliminated informed consent. Informed consent is the idea that a person must be given sufficient information before making decisions about their medical care. Pertinent information includes risks and benefits of treatments, the patient's role in treatment, alternative treatments, and the person's right to refuse treatment. When people cannot get reliable safety information on whether to take an experimental product or any medical product, when they are being coerced and are not informed of important safety considerations, informed consent is gone.
Of particular concern is the vaccine hesitancy clinical trials that are specifically designed to see what types of propaganda, nudging, computational propaganda, and behavioral modifications work best to elicit compliance from entire populations. In funding such studies, the government and worldwide leadership have endeavored to eliminate informed consent.
Remember, the US only has Emergency Use Authorized COVID vaccines available. These products have not had to go through the rigors of the clinical trial process to receive full licensure. Of course, much of what has been labeled as misinformation over the past three years has been proven to be truth. People were not allowed to know the truth through propaganda, censorship, and coercion.
These studies have been bought and paid for mostly by the US government, UNICEF or NGO/astroturf organizations working on their behalf.
This is basically taxpayer-funded market research to garner compliance for the COVID-19 vaccine rollout. Marketing research and methods to coerce large populations by the US government for the likes of Pfizer and Moderna.
So, Dr. Mandy Cohen, the Director of the CDC is right. These experimental vaccines have been studied more than any vaccine in history – to ensure 100 percent uptake by the global population.
---
Below is a recent paper, whose authors work for the Health and Human Services – our government.
From the Abstract:
"the US Department of Health and Human Services launched the We Can Do This public education campaign in April 2021 to increase vaccine confidence.

The campaign uses a mix of digital, television, print, radio, and out-of-home channels to reach target audiences…

The size and length of the Department of Health and Human Services We Can Do This public education campaign make it uniquely situated to examine the impact of a digital campaign on COVID-19 vaccination, which may help inform future vaccine communication efforts and broader public education efforts.

These findings suggest that campaign digital dose is positively associated with COVID-19 vaccination uptake among US adults; future research assessing campaign impact on reduced COVID-19–attributed morbidity and mortality and other benefits is recommended. This study indicates that digital channels have played an important role in the COVID-19 pandemic response.

Digital outreach may be integral in addressing future pandemics and could even play a role in addressing nonpandemic public health crises."
Re-read that last sentence again. Not only did the US government (HHS) have a huge campaign to program our minds during COVID to increase uptake of the "vaccine;" they are now planning how to use this "Digital outreach" for non-pandemic purposes…
This campaign was bombarded the American people with propaganda, paid for by the US Government. From the article:
The We Can Do This campaign aims to influence COVID-19 vaccine confidence and uptake through the dissemination of advertisements (eg, 30-second videos and static images with text) that address key attitudinal and behavioral constructs relevant to these outcomes across a mix of traditional and new media channels. These channels include television, radio, and print media; site direct (digital advertising directly purchased on websites), programmatic (digital advertising purchased through automated marketplace platforms to reach audiences across a range of websites, apps, and platforms), and paid social media (advertising bought directly on social media platforms) advertisements; earned media; partnerships; and influencer engagement. To reach diverse audiences, the campaign has engaged simultaneously with the general population and with specific racial and ethnic audiences through tailored communications in more than 14 languages, including English and Spanish.

Between April 5 and September 26, 2021, according to Nielsen Digital and Total Ad Ratings (see Multimedia Appendix 1), the campaign is estimated to have reached more than 90 percent of US adults an average of 20.9 times across measured television and digital channels (Nielsen Digital Ad Ratings, unpublished data, 2021). In addition to the campaign's national reach, it also delivered extra ads to markets, zip codes, and population segments with higher proportions of vaccine-hesitant adults and higher COVID-19 prevalence. As the vaccination uptake rate varied across designated market areas (DMAs), the campaign also took vaccination rates into account when deciding where to deliver these extra ads to help encourage first-dose vaccination.
This campaign not only utilized propaganda, it is also used known neuro-linguistic programming techniques, such as repetitive messaging.
They then did a large clinical trial to see how these techniques affected people's decision to get the mRNA "vaccine." The results showed that this huge propaganda campaign was hugely successful in getting people to take the jab.
---
The problem with propaganda and censorship is that the use of such by governments and world leaders is that it is a slippery slope.
As documented in the paper above, our government leaders now know that the use of such tools was successful in increasing vaccine uptake. The administrative state is only going to increase their use of such techniques during the next health crisis. Climate change or gun violence seem logical choices for more governmental propaganda and censorship.
Yep – there is good evidence that the government is paying for studies such as these:
Finally, the public is waking up to these tactics. As the experimental vaccines failed, the masks were again documented to not work, the economic impact of the lockdowns was exposed and school age children now show cognitive declines from school closures, much of the public is skeptical and untrusting. This is a good thing. This is progress for the people, for our country.
The administrative state will not give up easily; they are only going to increase their use of these behavioral modification tools, propaganda, and censorship. But next time, they will have a bigger fight on their hands.
Republished from the author's Substack
---
Author